When Will Season 9 of Shameless Be on Netflix?
Shameless Season 9 Is Coming to Netflix, So You'll Be Able to Catch Up Before Season 10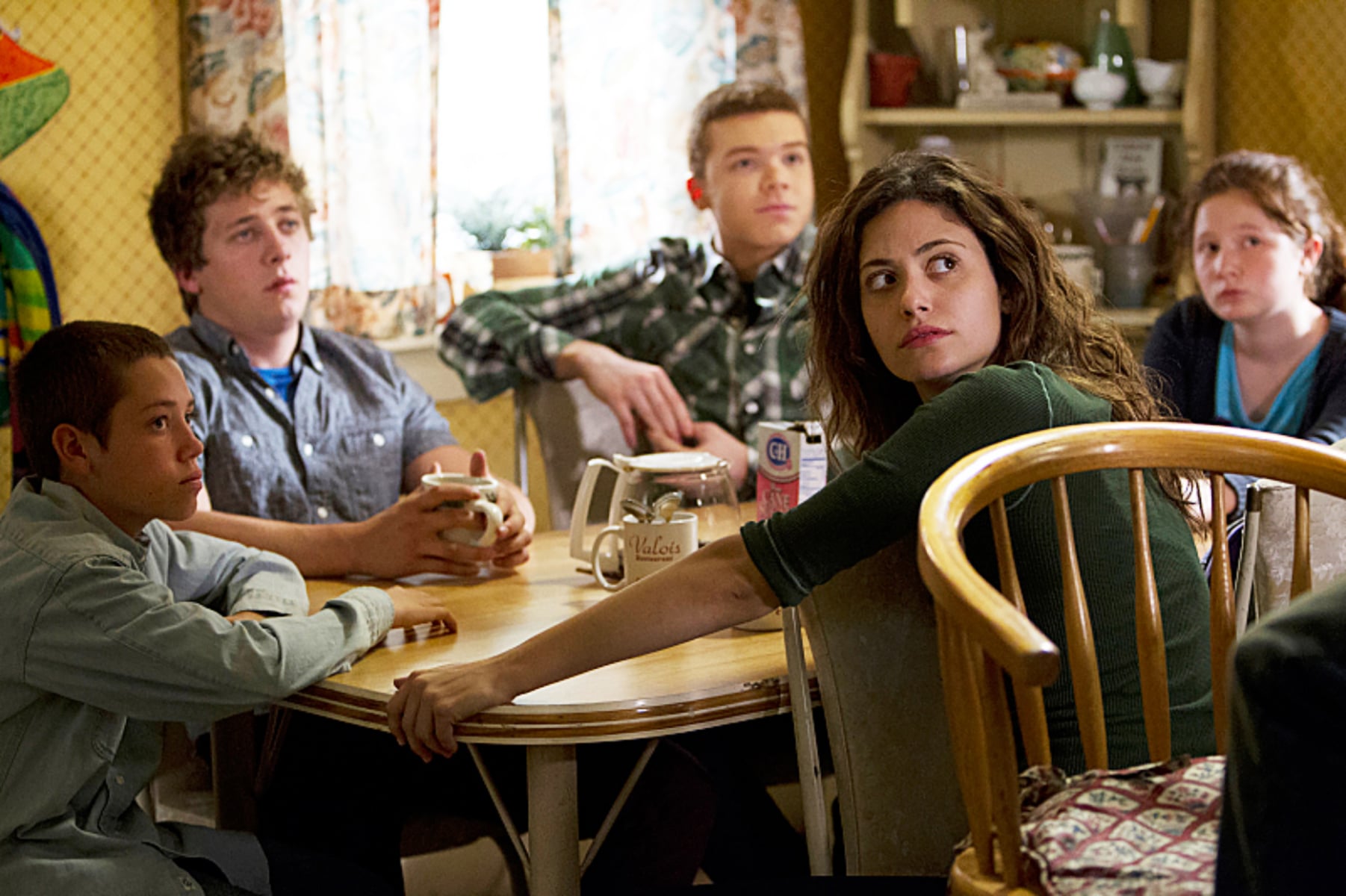 Raise your hand if you're having serious Gallagher family withdrawals! Lucky for all of us, season nine of Shameless hits Netflix on Sept. 10. The raunchy Showtime series (which stars beautiful Emmy Rossum and Oscar-nominated William H. Macy) follows the endlessly amusing story of a woman attempting to keep her life, her relationships, and her five younger siblings together in the South Side of Chicago, while her bumbling alcoholic father continuously wreaks havoc on them all.
Season 10 is due to premiere on Showtime on Nov. 3, but if you haven't watched season nine yet, don't freak out, because it will be on Netflix before you know it. The streaming giant just released all of its programming for September, and Shameless fans will be happy to know that the ninth season of the long-running series will be available to stream beginning on Sept. 10, which leaves you plenty of time to catch up before the 10th season premiere.
If you're struggling to remember where season eight left off, here's a quick recap. Fiona confronts two challenges: getting the squatters out of her apartment and getting Ford to define their relationship. Lip invites Xan to come stay with the Gallaghers for a while after Eddie, unsurprisingly, takes off for Cabo. Ian and his army of Gay Jesus supporters stage an ill-fated protest in a downtown area that ends in Ian's arrest. Carl takes off for military school and leaves the unhinged Kassidi in his wake. Debbie debates accepting Derek's request for joint custody of Franny. Liam attempts to help Frank break into the home of his classmate and new friend, Dylan — though, like most of Frank's schemes, it goes a bit awry. Just another day in the life of the Gallaghers.
While season 10 promises to bring even more madcap misadventures when it returns, we won't spoil anything for you until you get a chance to catch up on season nine first. One thing we can promise: when the Gallagher household is involved, nothing is ever boring.