Whitney Cummings Talking About the Roseanne Reboot June 2018
Whitney Cummings Defends THAT Racist Joke From the Roseanne Reboot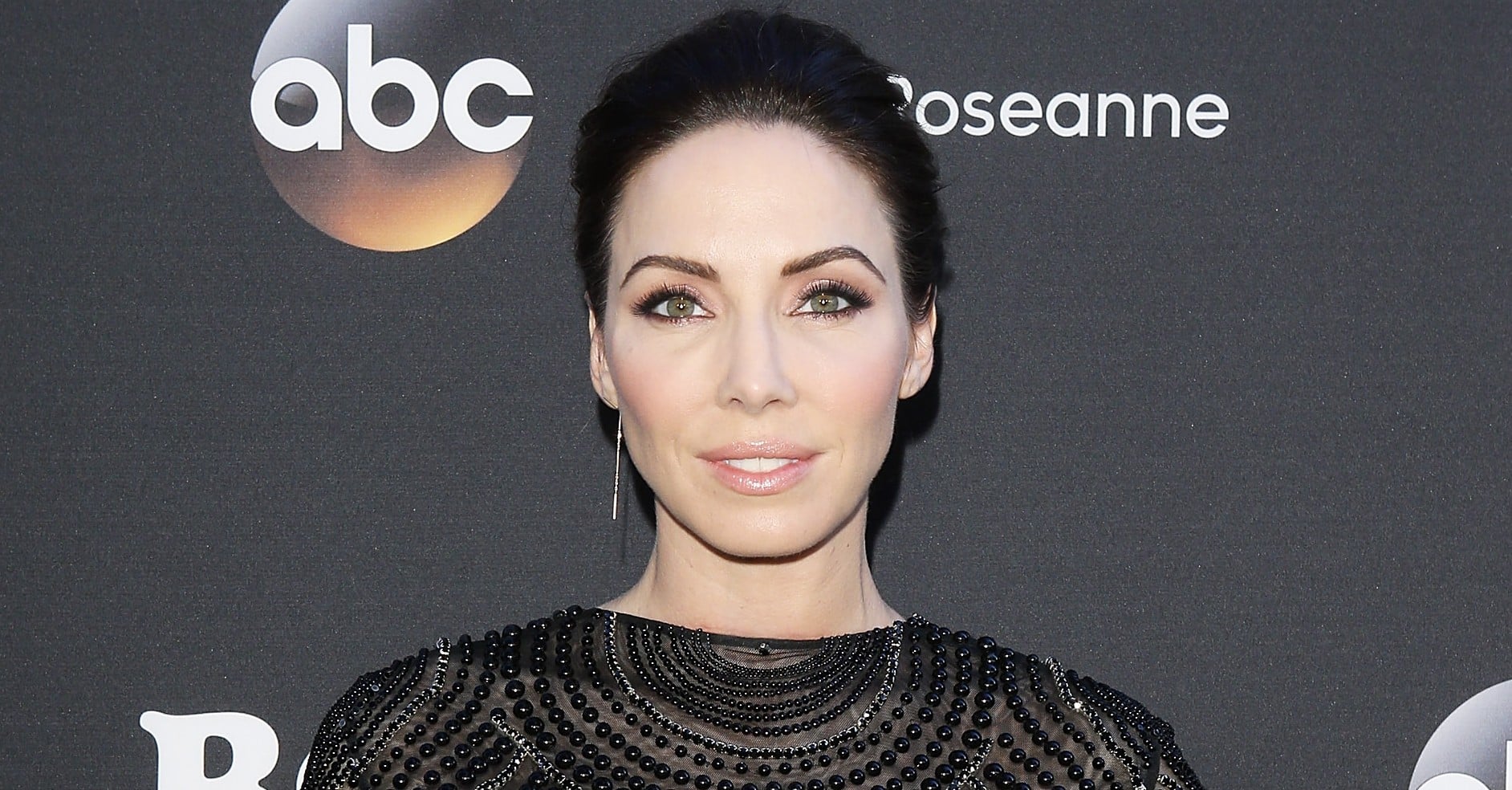 It's only been a couple weeks since the Roseanne reboot's abrupt cancellation, and it's clear those involved are still processing how everything went down. In the days following the sudden news, many members of the cast and crew shared their reactions. Statements varied widely; while John Goodman insisted that "everything's fine," others took strong stances against the racist tweet from Roseanne Barr that set everything in motion. Wanda Sykes immediately quit, Sara Gilbert vocalized her support of the cancellation, and Barr decided to blame Ambien.
Meanwhile, other reports say the cast and crew were already worried about this outcome, noting that they "were always on edge about her going off track." In a new interview with The Hollywood Reporter, former executive producer Whitney Cummings seemed to speak to the delicate balance of writing the show. Specifically, she spoke about one of the most incendiary jokes made during the reboot's short run. In one scene, Roseanne and Dan watch TV and talk about "all the shows about black and Asian families," referring to ABC's staple sitcoms, Black-ish and Fresh Off the Boat. "They're just like us," Roseanne says. "There, now you're all caught up."
As executive producer, Cummings had to consider whether or not jokes like this would fly. "There are times where I'm like, 'This is offensive, but this is what they would say when no one is watching and when they don't have a bunch of lib-tard people controlling what they say,'" she said. "So, I found a lot of times my job was just to go, 'If you feel that that's what this person would say behind closed doors, then let's go with it.'"
Cummings continued, drawing comparisons to the demographic of people these jokes were supposedly speaking to. (Read: Trump supporters.) "There are a lot of things where if this person was related to me over Thanksgiving, I'd yell at them about their beliefs," she said. "But there are certain people who talk like this, and to not represent them scares me because then they want to feel represented and seen and heard and they go do it by voting stupid."
When you consider the fact that the show was ultimately canceled because of a very in-poor-taste "joke" made by the real Roseanne Barr on Twitter, it kind of makes you think, doesn't it?