Who Are Chris and Krystal on Bachelor in Paradise?
A Look Back at How Chris and Krystal Became a Bachelor in Paradise Success Story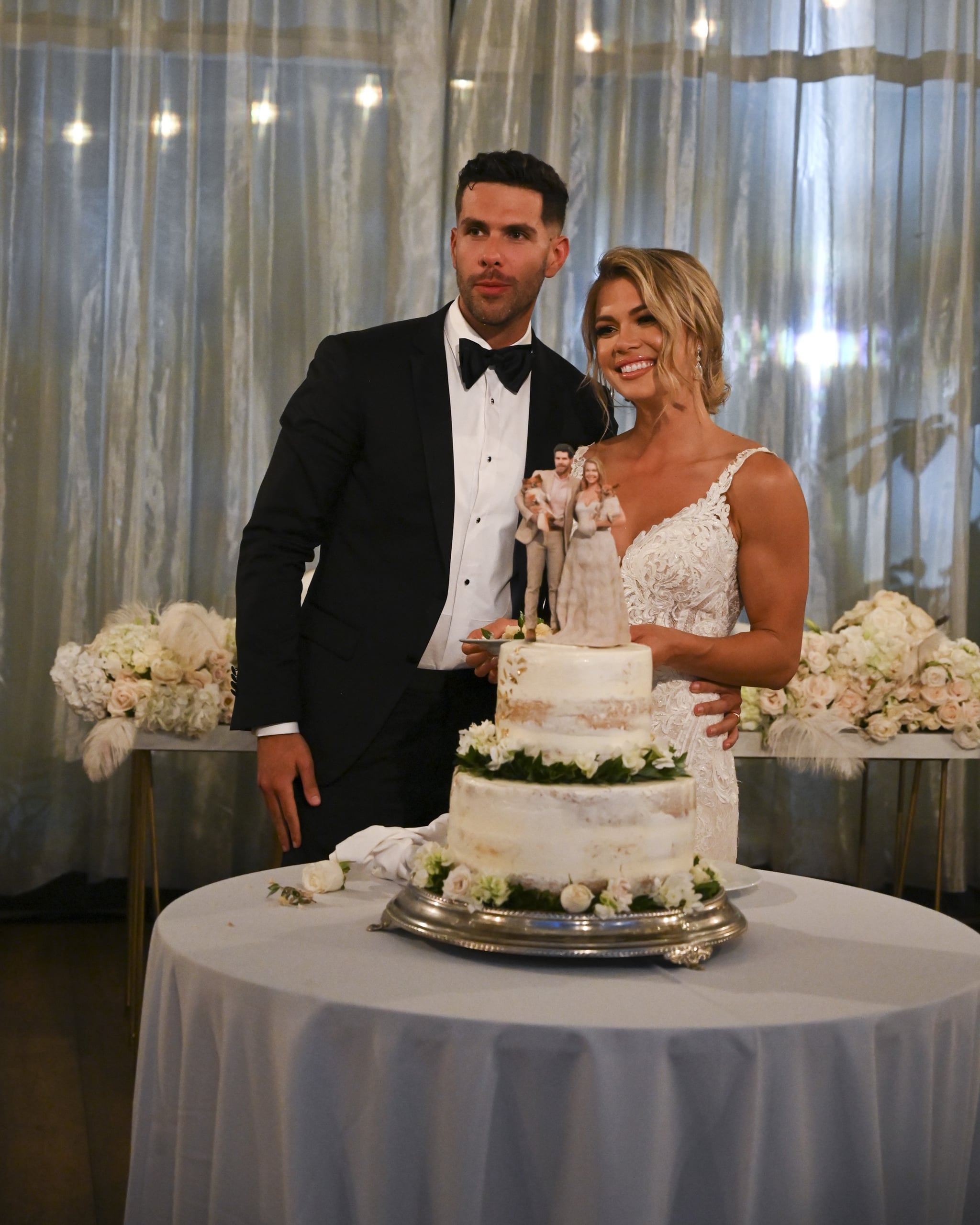 Image Source: ABC
We hate to be pessimists, but most couples on Bachelor in Paradise don't make it in the real world. However, there are some successful love birds that are proof that finding love in a matter of weeks on national TV is possible. Among those couples are Chris Randone and Krystal Nielson, and we get to see their wedding on season six of BIP! Grab some tissues and prepare for a quick refresher on how this adorable relationship blossomed.
Chris and Krystal met on BIP season five, and they both went in being villains from their seasons of The Bachelor and The Bachelorette, respectively. They didn't immediately gravitate towards each other and focused on other contestants in the beginning; however, a kiss sealed the deal, and they quickly became inseparable. During the finale in Summer 2018, Chris got down on one knee, and Krystal accepted his proposal.
"Ever since I came to this beach, I honestly did not know what to expect. It wasn't smooth sailing. I mean, to be honest, there was a moment where I wanted to give up a few weeks ago. But it was you who came to me and I listened. Honestly, Krystal, you've changed my life. You've changed me. You've helped me become a better version of myself, a better man," Chris started out the proposal. He nearly gave us (and probably Krystal) a heart attack when he led us to believe he didn't want to stay with her, but the tone went back to what it was in the beginning. "I want to give you my heart, today, tomorrow, and forever," he continued.
This health-focused couple found their first place together in San Diego and moved in together. They tied the knot in Puerto Vallarta, Mexico (of course!), in June 2019. Chris Harrison officiated the nuptials, and members of the BIP cast — as well as former contestants, including Becca Kufrin, Ben Higgins, and now-newlyweds Ashley Iaconetti and Jared Haibon — were in attendance.
We're guessing our invites to attend the actual ceremony got lost in the mail, but at least we get to watch it all in the comfort of our homes now.