Who Plays Mulan in the Live-Action Movie?
Say Hello to Liu Yifei, the Star of Disney's Live-Action Mulan Adaptation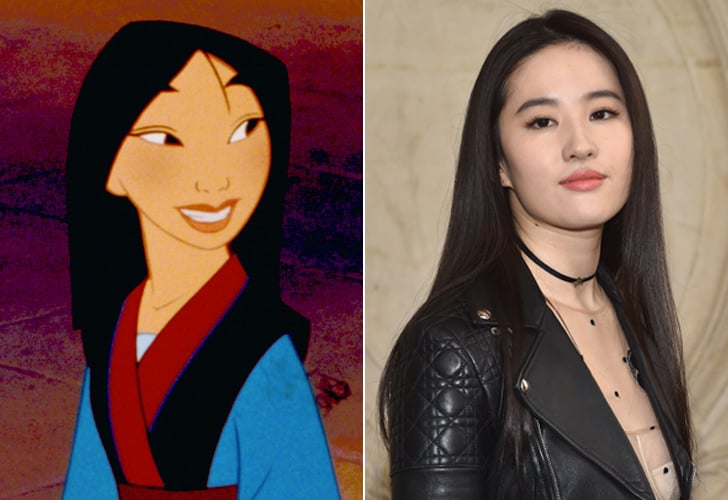 Image Source: Everett Collection and Getty / Pascal Le Segretain
After months of searching, Disney has finally unveiled the actress who will bring the iconic role of Hua Mulan to life in its live-action adaptation of the 1998 animated classic: Liu Yifei! For any fans who were nervous that Disney might attempt to whitewash the character, we can all breathe a sigh of relief.
The 30-year-old (who also goes by the name Crystal Liu) hails from the Wuhan, Hubei, province of China, but is fluent in English from time spent living in Queens, NY, during part of her childhood. Like the studio's exhaustive search for the stars of its live-action Aladdin movie, Yifei went up against more than 1,000 actresses for the role. It's obvious that both Disney and director Niki Caro saw something special in Yifei, who already has a pretty lengthy résumé.
The actress grew up singing, dancing, and playing the piano and later turned this talent into a full-fledged career as a singer in China. She released two albums in 2006 — All My Words and Liu Yifei — and recently appeared on the soundtrack of her 2016 drama So Young 2: So You're Still Here. Luckily, it seems she has the musical chops to handle all of the songs in Mulan.
Although she has a passion for music, Yifei's career truly skyrocketed once she focused on acting. A 40-episode stint on the Chinese TV show The Return of the Condor Heroes garnered her tons of popularity, as well as the nickname "Fairy Sister" by the Chinese public (for her innocent image and delicate features). She's since gone on to star in 2008's The Forbidden Kingdom alongside Jackie Chan and Jet Li, and then 2014's Outcast with Nicolas Cage and Hayden Christensen. Her work has earned her both an HKSC award and a Golden Lotus.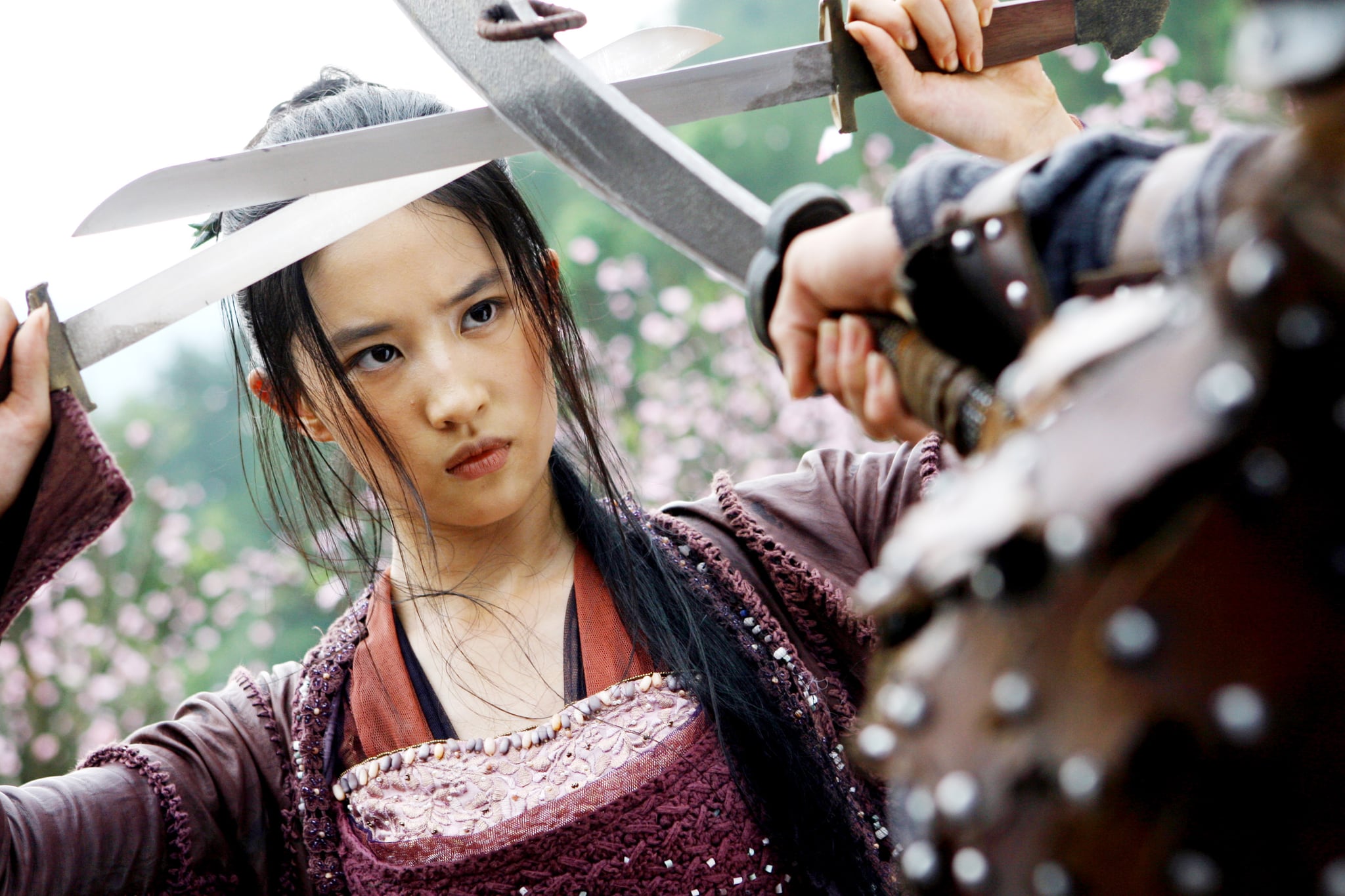 Image Source: Everett Collection
If you want a preview of Yifei on the big screen before Mulan comes out in 2019, she's set to appear in Inversion with Samuel L. Jackson next year. She'll play a physicist trying to save the earth from a terrifying loss of gravity, which is only slightly more impressive than saving all of China.