Who Is Sunny Balwani and Where Is He Now in 2019?
Here's Everything You Need to Know About Elizabeth Holmes's Partner in Crime, Sunny Balwani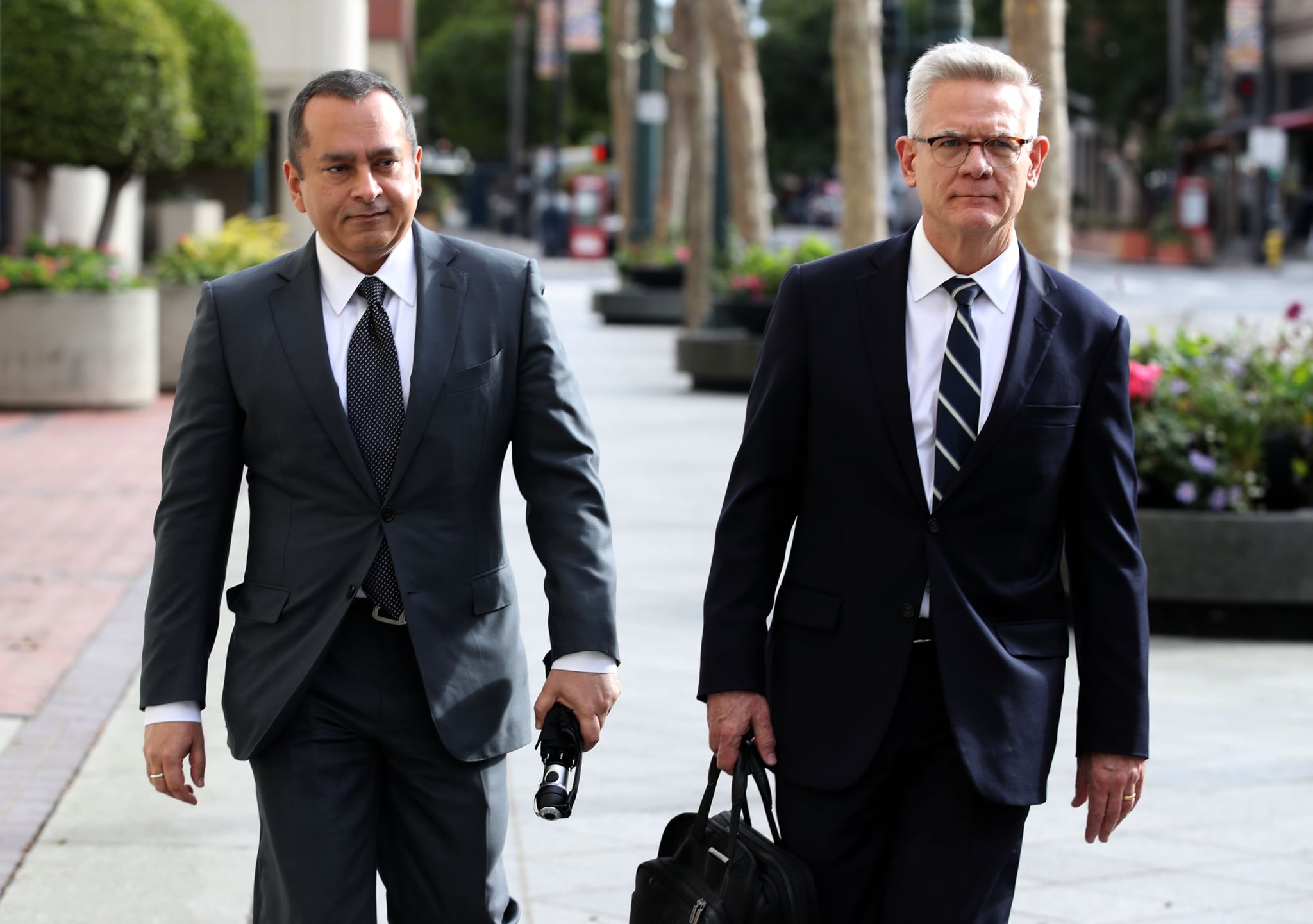 Just a few years ago, Theranos founder Elizabeth Holmes was pronounced the youngest self-made female billionaire in America, but now, she is potentially facing 20 years in prison. Following the wild success of the recent pair of notable Fyre Festival docs, HBO recently released a documentary called The Inventor: Out For Blood in Silicon Valley, and it may be even crazier than the story of Fyre Fest.
The documentary (which builds upon the book published last year by Wall Street Journal reporter John Carreyrou, Bad Blood: Secrets and Lies in a Silicon Valley Startup) tells the story of the brilliant Stanford dropout who founded Theranos. With her mission of performing blood tests using only small quantities of blood, Holmes received billions of dollars through fundraising efforts and investor enthusiasm — which would have been great if the technology actually existed. Once known for her trademark Steve Jobs-inspired black turtlenecks and revolutionary blood testing aspirations, Holmes is now better known for her decade of deception and her notably deep voice.
However, just like Fyre Media's CEO Billy McFarland, Holmes didn't work alone. The now-35-year-old was assisted by former Theranos COO and president Ramesh "Sunny" Balwani, who met Holmes when he was 37 and she was just 18. They were both in China studying at Beijing University as part of a Stanford program, and when Holmes launched Theranos at 19 and needed a second round of investments to help it continue to grow, Balwani provided a substantial loan to keep the company afloat. "The company was low on the cash, and I knew this mission, what the company was trying to do, was paramount," he said in his 2017 deposition to the Securities and Exchange Commission. Though he claimed it was a "good-faith loan," it probably helped that he was also Holmes's longtime lover.
Before meeting Holmes, Balwani was a former software executive who sold his company, CommerceBid.com, to Commerce One just before the company went out of business, making nearly $40 million from the deal. After that, he went back to school to receive his master's in business administration from the University of California, Berkeley, and it was while he was enrolled that he met Holmes. He spent another four years in a computer science graduate program at Stanford University, but he dropped out in 2008 and was soon working full-time at Theranos.
Despite not having any experience in science or lab testing, Balwani quickly rose to the position of COO and president of the company. While Holmes focused on the company's board of directors, Balwani managed day-to-day operations. He and Holmes lived together in a Los Altos mansion just six miles from Theranos headquarters, and yet many of the investors and Theranos employees had no idea they were even romantically involved. At work, Balwani earned a reputation as a bully, causing many people to leave the company.

Toward the end of 2015 — when a suspicious John Carreyrou launched a secret investigation of Theranos after speaking with a medical expert who questioned the legitimacy of this miracle blood-testing device — Balwani finally got the boot from the company and from Holmes's life. "We disagreed all the time about a lot of things," Holmes said in her own deposition. "We have very different leadership styles." He was banned from owning or operating a blood laboratory by the Centers for Medicare and Medicaid Services following an inspection of the lab in March 2016, and two years later, the Securities and Exchange Commission filed four claims against him for violating the US Securities Act for deceiving investors for funding.
In the Summer of 2018, a federal grand jury finally indicted Holmes and Balwani on nine counts of wire fraud and two counts of conspiracy to commit wire fraud, though both maintained their innocence. Balwani's lawyer, Jeffrey Coopersmith, said in a June statement that Balwani had committed no crimes. "Mr. Balwani looks forward to trial because he did not defraud anyone, and it will be an honor to defend him vigorously," he added. Balwani claims he never made any money off of his time at Theranos, so he shouldn't be considered responsible. Unlike Holmes, Balwani has maintained an almost nonexistent public presence as he awaits trial. The case is still proceeding in the US District Court, with both Balwani and Holmes potentially facing 20 years in prison.