Why Is Daddy in Prison on Orange Is the New Black?
OITNB: The Reason Daddy Is in Prison May Not Surprise You After Watching Season 6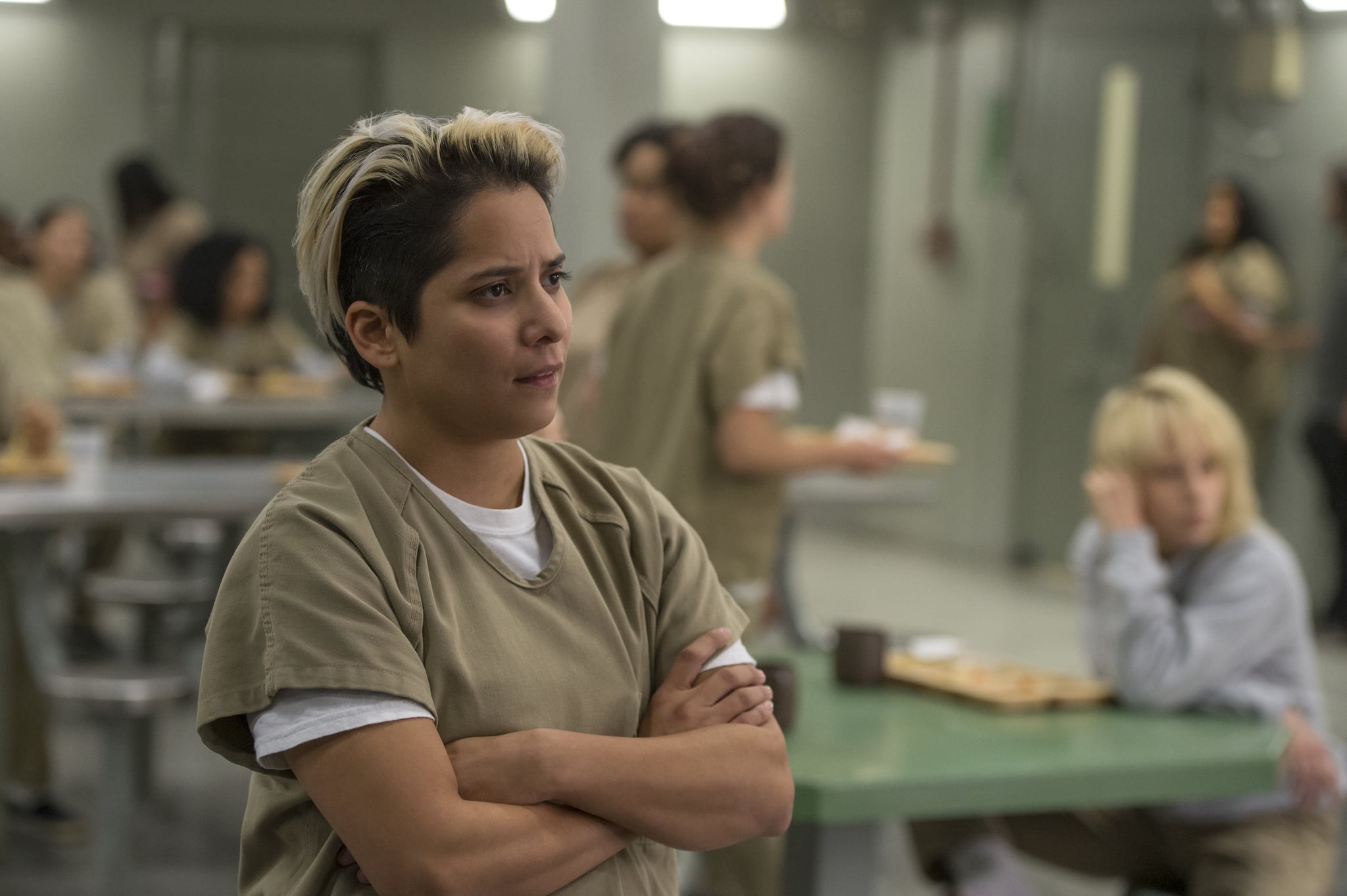 They say old habits die hard, but they die even harder in Litchfield Maximum Security Prison. During season six of Orange Is the New Black, fans are introduced to yet another charming leading lady of lock-up, and she goes by the name of Daddy — well, Dominga Duarte — played by actress and The Voice competitor Vicci Martinez. During episode six, "State of the Uterus," we learn more about Daddy's background and what lands her behind bars in the first place. Surprisingly enough, she's *kind of* doing the same thing in Litchfield that she was doing before prison, and let us be clear: it is still very illegal.
Daddy's smooth yet felonious former ways of life are revealed during one of the many season six flashbacks, and well, there's no better way to put this . . . she was a pimp. She may have said, "Nobody f*cks with Daddy. And nobody f*cks with Daddy's girls" in the present-day story after having to explain to an itchy and withdrawal-ridden group of girls why there is a holdup on the drug delivery, but we have a feeling it's those very antics that got her into Litchfield.
Back in the day, Daddy ran an independent escort service. Surrounded by a group of attractive young girls, she'd arrange for said ladies to spend time with wealthy, older businessmen, and she'd lure them into this promiscuous, drug-filled gig by promising them a life of no monetary worries. She does not imply that the women have to have sex with the men, but she does say, "If you want to make more, you do more." The story takes a dark turn when we see that one of Daddy's girls is dead after spending the night with a wealthy client. Instead of calling 911, she surprises viewers by detailing how the man and his security guard need to get rid of the body and come up with an alibi. It's not explicitly stated that this specific death landed her in max, but we're assuming it had something to do with her scheming life as something of a procuress . . . and probably also how she got the nickname.
Despite all of her very illegal behaviors, Daddy appears to truly care about the people closest to her. She steals Daya's heart by the likes of companionship and Oxycontin, and while we're not so down with the latter, Daddy still ends up being one of our favorite new characters this season (sorry, Badison).