11 Christmas Movie Soundtracks That'll Have You Feeling Merry and Bright
You'll never find a shortage of Christmas flicks or albums come the holiday season, but a festive movie soundtrack is harder to come by. That said, you won't only need to turn on the radio to get in the Christmas spirit. From Zooey Deschanel's "Baby It's Cold Outside" in Elf to Bill Nighy's "Christmas Is All Around" in Love Actually, some movie moments will just eternally bring our ears good tidings. Incorporating oldies, raps, instrumentals, and musical numbers, here are the best holiday movie soundtracks to remind you that "Christmas Time Is Here" — and yes, of course, we've included A Charlie Brown Christmas!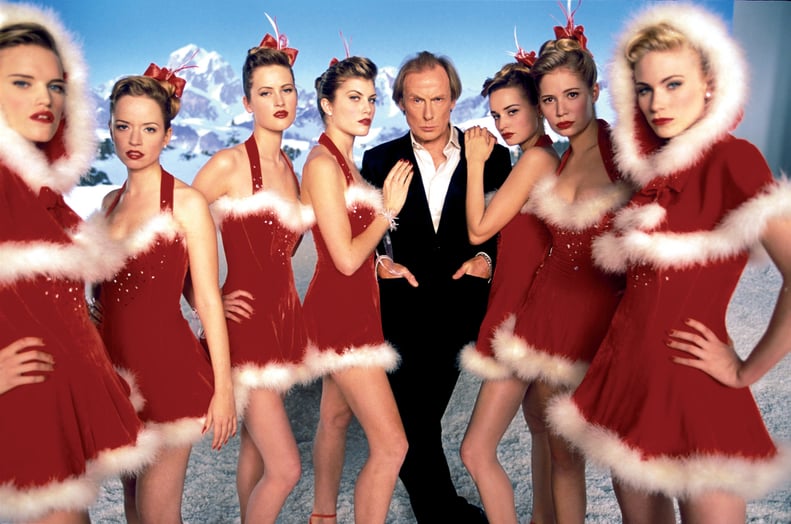 Love Actually
Can you feel the Christmas spirit in your fingers, or maybe your toes? Bill Nighy is a fine actor, but his performance as the slightly skeezy, washed-out rock star Billy Mack in Love Actually crooning "Christmas Is All Round" is one that we'll never forget. And besides Billy Mack, we can't forget other musical moments in the movie like Laura Linney getting frisky to Norah Jones's "Turn Me On" or Emma Thompson getting her heart broken to Joni Mitchell's "Both Sides Now."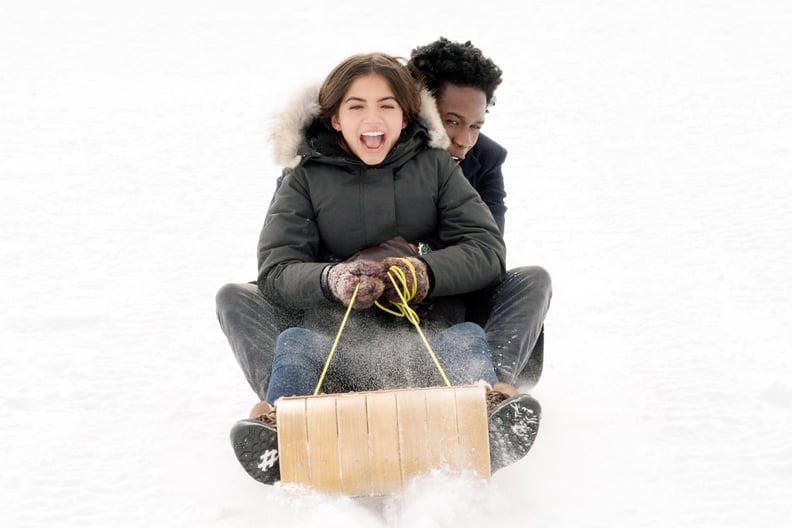 Let It Snow
Since Love Actually is on this list, why not add Let It Snow, aka teen Love Actually? The soundtrack features classics such as The Harvey Averne Band's "Let's Get It Together This Christmas" as well as nonholiday earworms such as The Waterboys' "The Whole of the Moon." Plus Shameik Moore, aka the voice of Miles Morales, gives us the gorgeous, catchy holiday hit "First Christmas (That I Loved You)," which he sings as the teen musician heartthrob in the movie.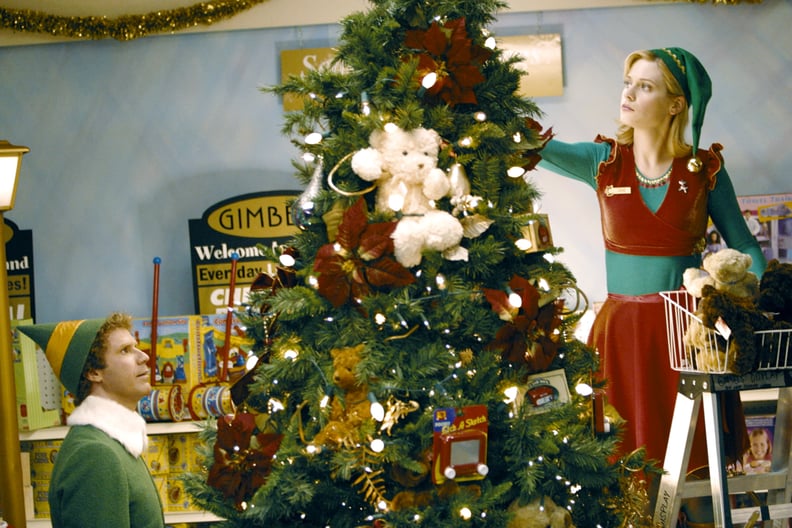 Elf
Will Ferrell's devoted physical comedy might be the heart of the movie Elf, but Zooey Deschanel's lovely singing voice is its soul. We've got the classic bops, like Jim Reeves's "Jingle Bells" and Ella Fitzgerald's "Sleigh Ride." The standout song on the soundtrack is Deschanel's smoky, sweet "Baby It's Cold Outside" with Leon Redbone. Her rendition of "Santa Claus Is Coming to Town" with Mary Steenburgen isn't on the soundtrack — give it a listen while rewatching the movie!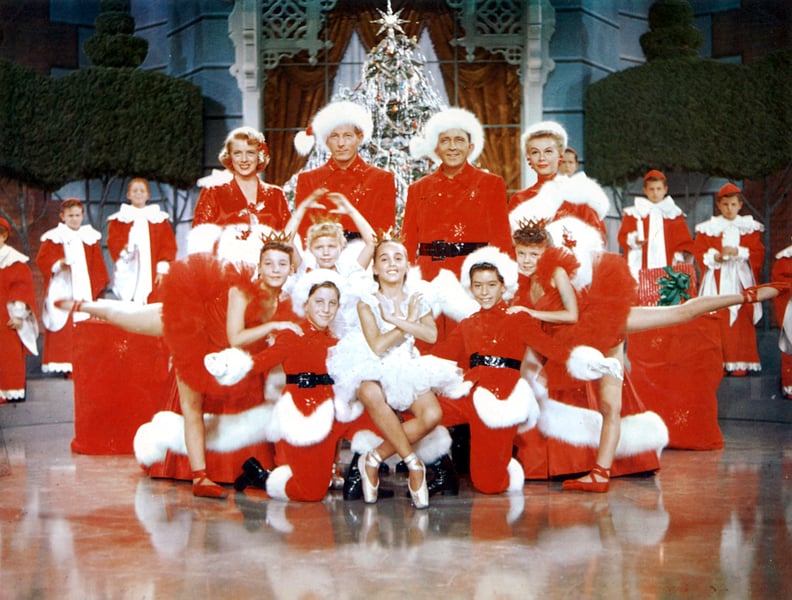 White Christmas
You can't go wrong with this 1954 Christmas classic, which features a then-new version of Bing Crosby's "White Christmas." The film follows two soldiers trying to get guests to go to their former commanding officer's lodge by kicking off a Christmas show. If musicals are your jam, you'll definitely enjoy not only "White Christmas" but also other songs in the movie such as "Sisters" and "Count Your Blessings (Instead of Sheep)."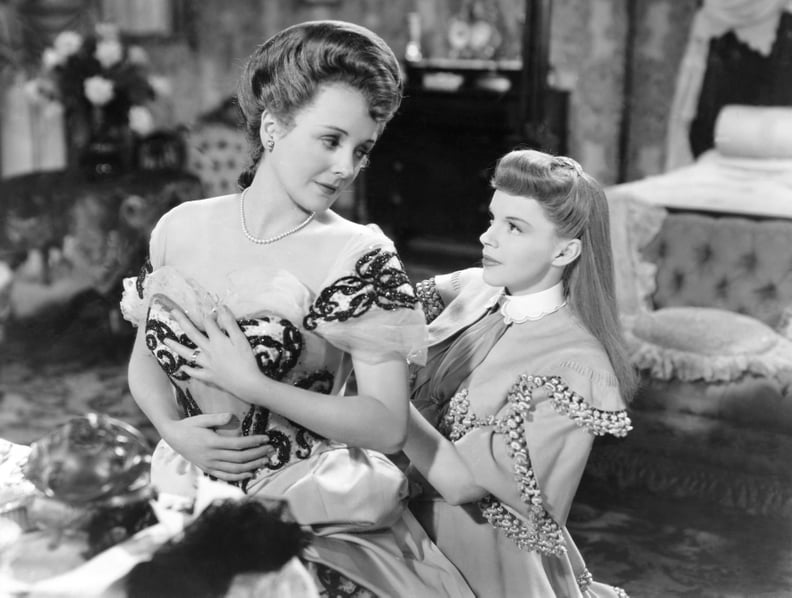 Meet Me in St. Louis
Judy Garland and Margaret O'Brien team up for a sweet, classic musical in Meet Me in St. Louis, which follows the lives of four sisters as they prepare to move to New York from St. Louis. We hear instrumentals of "Auld Lang Syne" and "The First Noel," but the standout on the soundtrack is Garland's poignant "Have Yourself a Merry Little Christmas." You'll also want to listen to Garland's lovely "The Trolley Song" and "The Boy Next Door," which became hits after the movie came out.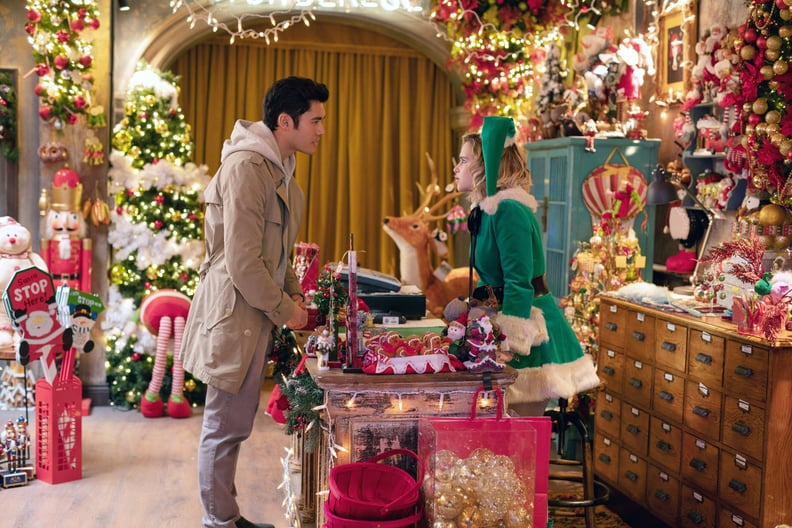 Last Christmas
Besides the title song, the Last Christmas soundtrack isn't necessarily super Christmassy, but we can't argue with a movie that uses George Michael's discography all throughout its run! The film, as you might have heard, is pretty faithful to the lyrics of the original Wham! song, making it all the more fun to see how the words sync up with the movie scene by scene. Plus, Emilia Clarke, in cute Christmas shop elf gear, does a really solid version of "Last Christmas."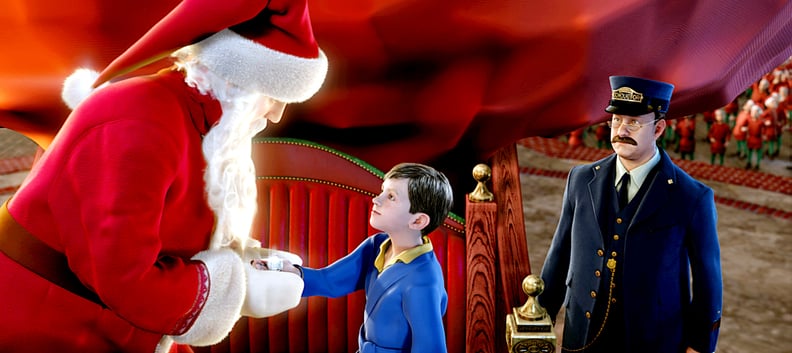 The Polar Express
Did you know that The Polar Express is the bestselling soundtrack and holiday album hybrid? You'll definitely get all of your classic radio hits, such as Perry Como's "It's Beginning to Look a Lot Like Christmas" and Frank Sinatra's "Santa Claus Is Comin' to Town." But you'll hear Tom Hanks merrily talking over cheery yuletide sounds and Alan Silvestri's enchanting instrumentals as well!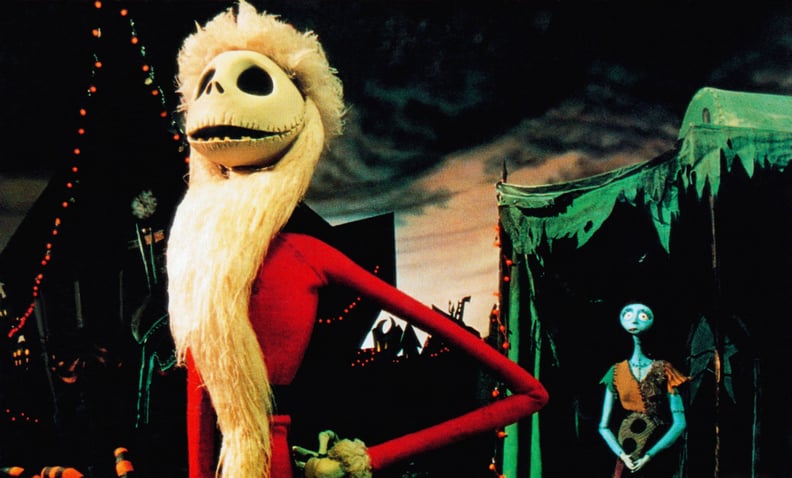 The Nightmare Before Christmas
OK, so the definitive earworm from The Nightmare Before Christmas is "This Is Halloween," but there are some fresh holiday songs to bop to all December long, thanks to the genius of singer, composer, and voice actor Danny Elfman. The pulse-racing "What's This?" celebrates the season's greetings by noting all of the weird, wondrous markers of Christmas. It's also very worth listening to the bonus cover tracks, such as Fiona Apple's "Sally's Song" and Panic! at the Disco's "This Is Halloween."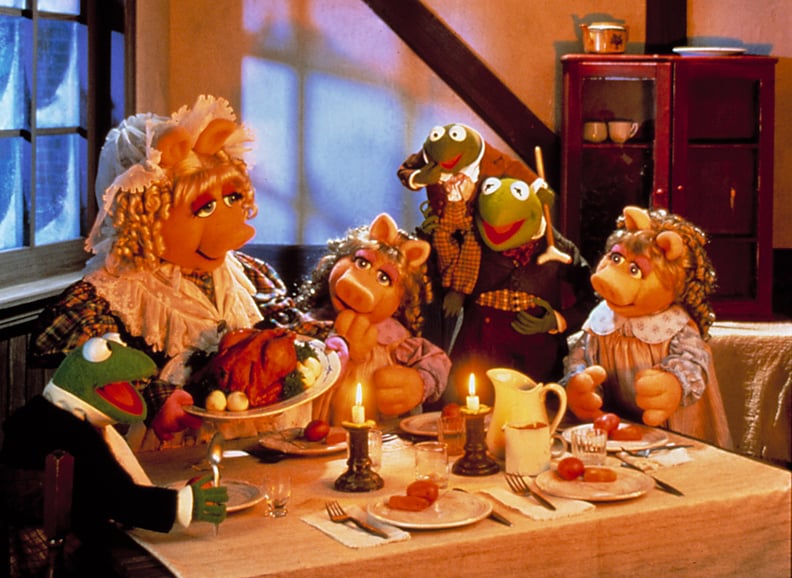 The Muppet Christmas Carol
A '90s holiday classic, The Muppet Christmas Carol will keep your Christmas heart full of catchy show tunes. The whimsical, puppet-filled take on the Dickensian holiday tale features fun songs such as "Marley and Marley" and "It Feels Like Christmas." Also listen to the bittersweet "When Love Is Gone," which appears twice on the official album — once by Meredith Braun as Belle and another time by Martina McBride.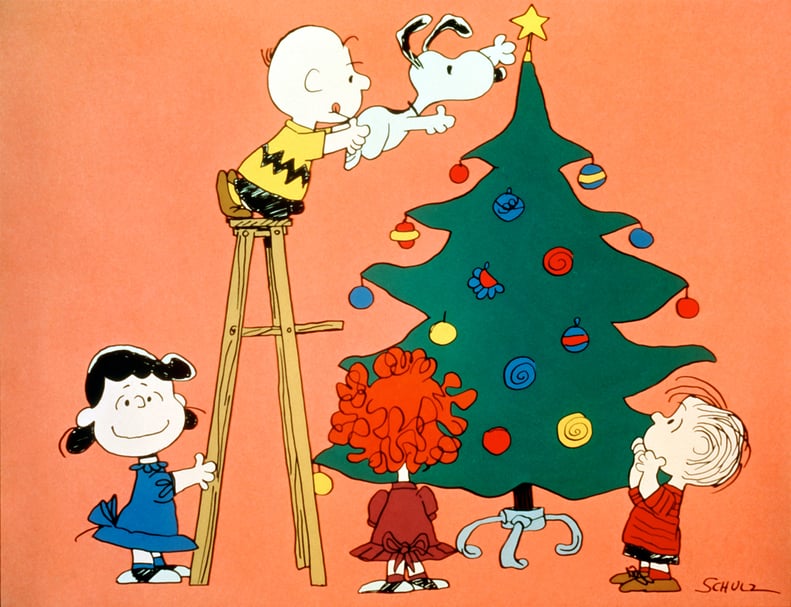 A Charlie Brown Christmas
The instrumentals by the Vince Guaraldi Trio on the soundtrack of A Charlie Brown Christmas will instantly make it feel like the holidays. The jazzy, warm album is perfect for leaving in the background during all of your holiday activities — you'll be charmed by "The Christmas Song" and "O Tannenbaum." A Charlie Brown Christmas also ushered into the world one of the most beloved holiday tunes: "Christmas Time Is Here."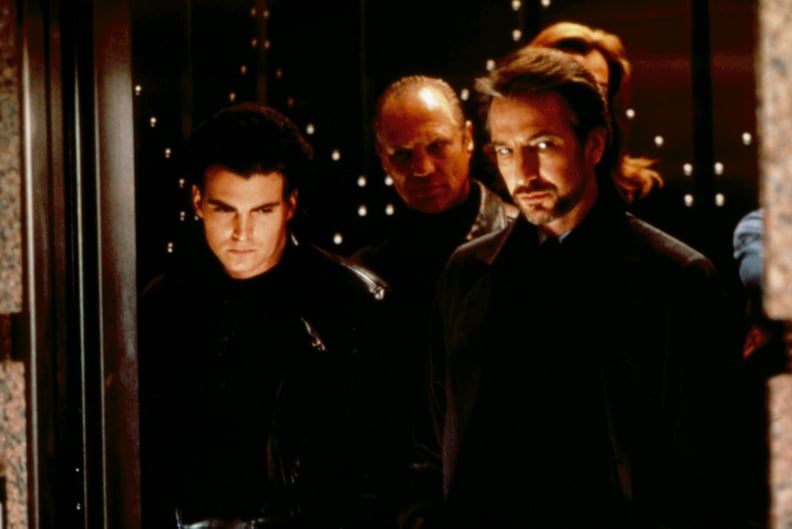 Die Hard
We're staunchly in the camp that considers Die Hard a Christmas movie. (Just saying, it's about a group of terrorists who crash a holiday party.) From the action film, you'll hear "Winter Wonderland" and "Let It Snow." If you want something a little less conventional pop, don't skip Run-DMC's "Christmas in Hollis."