11 Truly Masterful Horror Films That Came Out in 2017
We're finally closing the door on 2017, and the force of the horror movie genre is stronger than ever. With a sizable slate of scary flicks this year, we expected a haul of quality movies to keep us going. The final months of the year have yielded some standouts, but we were pretty much screaming from the get-go thanks to Jordan Peele's searing first film, Get Out. That said, there are plenty more that have blown us away since January! We're covering the year's best horror films, from the f*cked-up madness of Split to the simple brilliance in Gerald's Game.
11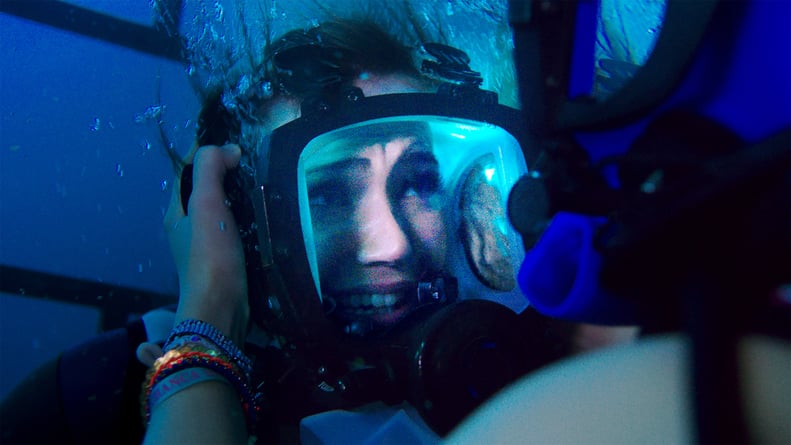 47 Meters Down
Yes, I admit, the premise for 47 Meters Down is on the ridiculous side, but I'm telling you — it's good. Mandy Moore and Claire Holt star as two sisters who decide to go cage diving with great white sharks while vacationing in Mexico. Unfortunately the rusty chain holding up their cage snaps, sending them careening . . . wait for it . . . 47 meters down to the ocean floor. With oxygen running out and no way up to the surface except through a horde of hungry sharks, both physical and psychological horrors begin to overtake the two. It's extremely entertaining, and despite being a shark movie fanatic, the ending took me by complete surprise.
10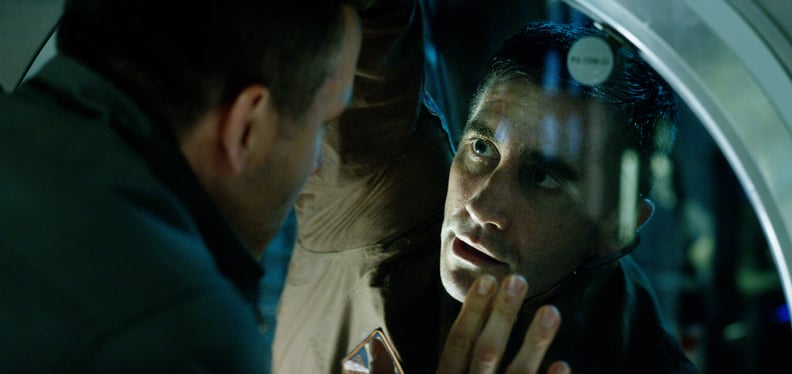 Life
This film starts innocently (and familiarly) enough: a group of scientists has traveled to the far reaches of space to find signs of intelligent life. This time, they succeed. They find a tiny life-form, which they affectionately name Calvin. But, um, here's the thing: Calvin is a ruthless monster that can crush human bones in a snap and grows larger with every passing second. And, well, I don't want to go too far into what happens, but let's just say the results are gory and grim.
The reason Life is so good is because it's gripping. The scenes are ripe with tension and pulse-pounding terror. Calvin is violent and ruthless. The gore is pretty gratuitous, but you want to watch it in that can't-look-away-from-a-train-wreck sort of way. I was clutching my armrest for most of the film because of the stress. And sure, maybe you can see the ending coming, but it's still a pretty wild conclusion to an already wild film.
09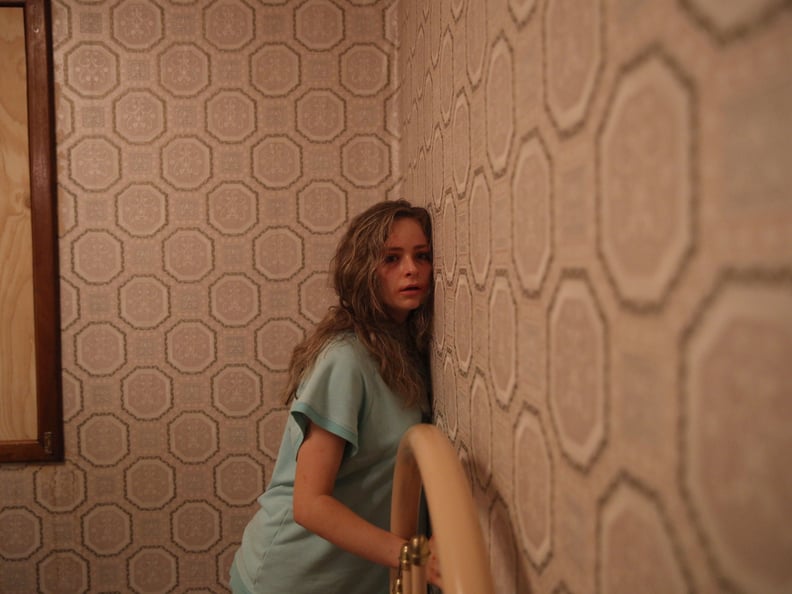 Hounds of Love
Listen, Hounds of Love is not for the faint of heart. In fact, it's a pretty traumatizing story about a couple who routinely kidnap young girls, use them as a sex object for a week, and then kill them and dump the body. It's clear that the horrors of the film are very graphic and realistic. In fact, they seem to be loosely based on a true story. And while the film is pretty chilling to watch, it still makes for a fairly cathartic experience.
For all the bleak subject material, Hounds of Love is incredibly striking. All of the performances are phenomenal, especially that of Emma Booth, who plays Evelyn White. While the story has enough tension to keep you on the edge of your seat, the journey is what makes the experience bearable. And, at the risk of divulging too much, the end is surprisingly uplifting.
08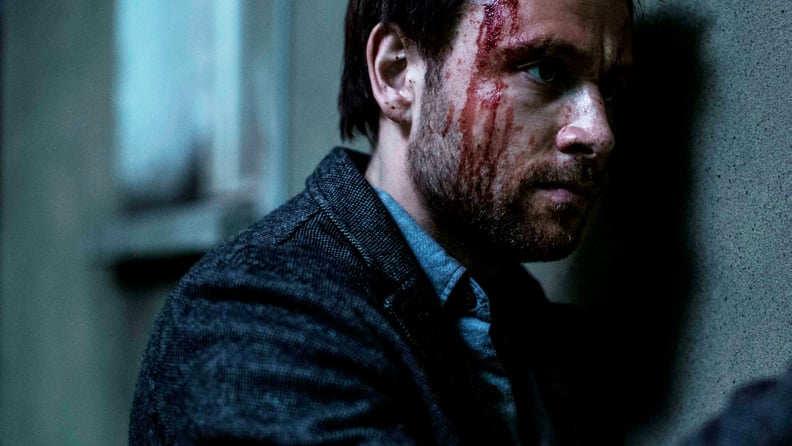 Berlin Syndrome
This movie flew under the radar this year, but that doesn't mean it isn't worthy of your time. Berlin Syndrome, which is streaming on Netflix, stars Teresa Palmer as Clare, a photographer backpacking through Berlin. She soon meets a handsome stranger (Max Riemelt) and spends the night with him, only to wake up the next morning to realize that he's locked her in his apartment. No big deal, right? Break a window and get out of there while he's at work? Unfortunately, Clare's attempts to escape prove futile, and you soon discover her nightmare is far from over.
This movie is a bit like the boiling frog parable — Clare doesn't realize what a predicament she's caught in until it's too late, and it's horrifying to watch. This movie lacks gore for the most part but makes up for it with psychological scares and a fantastic performance from Palmer, as per usual. Some aspects of the set-up are hard to let slide — why doesn't she just incapacitate him while he's holding the keys? — but for the most part it's a smart, twisty thriller that will put you off of one-night stands for life.
07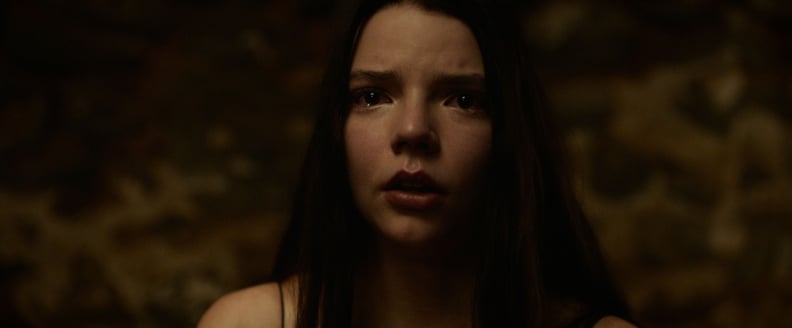 Split
At the beginning of the year, Split dominated the box office for weeks, and it's not hard at all to see why. The story follows three girls who have been kidnapped by a man (James McAvoy) with 23 different and distinct personalities. As time goes on, he gets closer to unlocking his 24th and final form, which I won't spoil. Rest assured, it's horrifying.
With brilliant performances all around, a blood-curdling superhuman monster, and a shocking twist that connects to a previous M. Night Shyamalan film, you'll leave with the distinct feeling that you've been hit by a train . . . pun intended.
06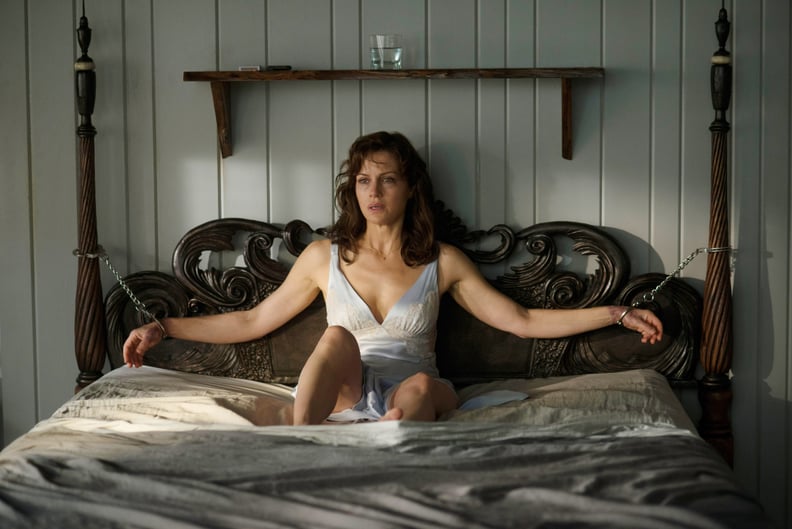 Gerald's Game
I've already said my fair share about the brilliance of Gerald's Game, and I'm happy to sell it one more time. The movie offers a simple concept that's well-executed: a struggling couple go to the woods to revitalize their marriage. Man handcuffs his wife to the bed in hopes of getting a little kinky. Man dies. Woman must escape.
Gerald's Game is a Stephen King adaptation, so y'all already know it's going to go in deep and get under your skin. Add in one particularly nightmarish monster, one of the most gruesome scenes you're bound to witness for a long time, and a thematically rich ending, and you're in for quite the ride. It's on Netflix, so what are you waiting for?!
05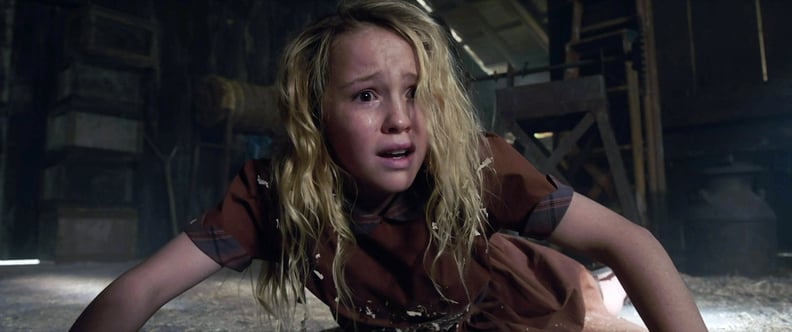 Annabelle: Creation
While the first attempt to forge a spinoff from the mythology of The Conjuring's evil Annabelle doll didn't go so well — 2014's Annabelle is a slow trudge with minimal scares — the second try will leave you thoroughly spooked. It follows a group of orphans who move into the old, creaky home of a doll-maker and his disabled wife after they tragically lose their young daughter, Bee (hint, hint). A botched attempt to bring her spirit back to their home leaves a nasty presence that soon terrorizes the new batch of girls, manifesting itself in the infamous doll we now know and love.
Not only does this movie provide a creepy origin story for the doll, but it also features a cast of highly capable young stars. The performances from the two main actresses, Talitha Eliana Bateman and Lulu Wilson, will leave you with a nasty case of pediophobia (fear of dolls), trust us.
04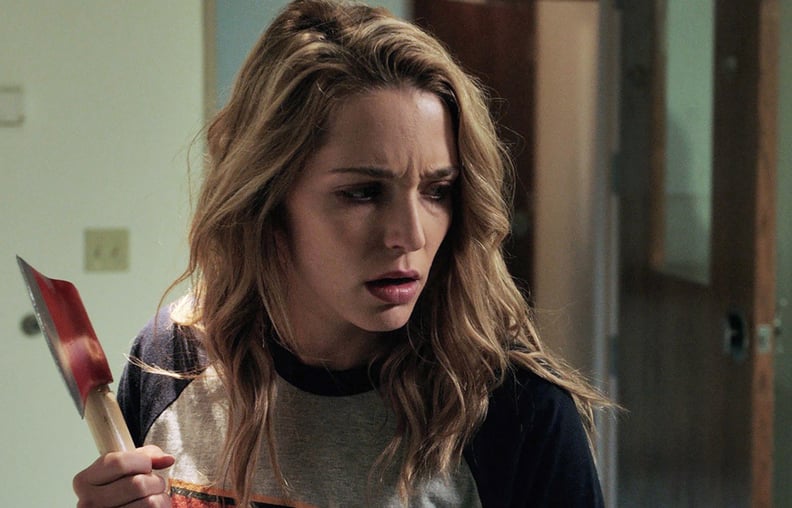 Happy Death Day
Damn, this one sure was a surprise and delight. Happy Death Day presents as a pretty run-of-the-mill horror movie with a gimmicky plot device, but it's actually smart, refreshing, funny, and unpredictable. The premise is not as annoying as it sounds; in fact, it gets more exciting as the film goes on. Plus, there are tons of other twists and turns that keep you giggling and guessing. The best part about this one is it doesn't answer all your questions, it serves up a stellar twist, and it leaves room for a sequel.
03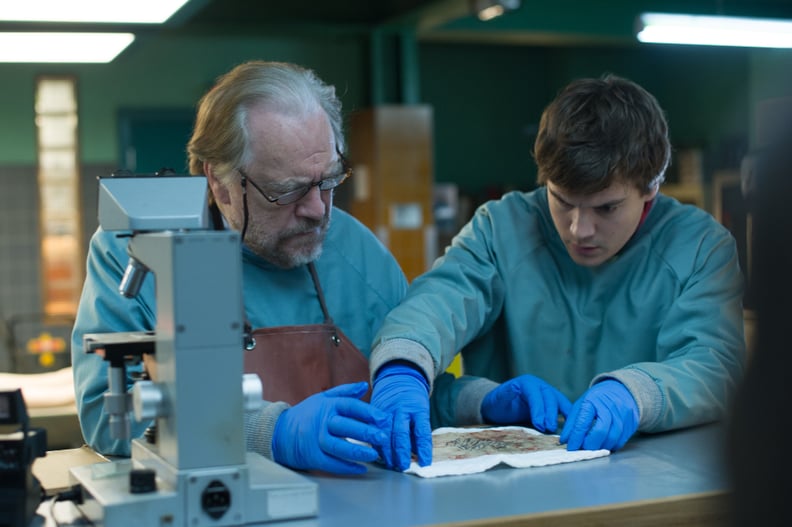 The Autopsy of Jane Doe
With a unique premise and a hyperrealistic corpse, The Autopsy of Jane Doe gets off to a running start. When you layer in sentient dead bodies, supreme moments of uneasiness, and quite a few jump scares, it's clear you'll definitely need some time to process everything that goes down. The best part of the film is that it's an exploration of paranoia and supernatural occurrences, and the ending will completely blow your mind . . . and make you doubt everything that happens.
02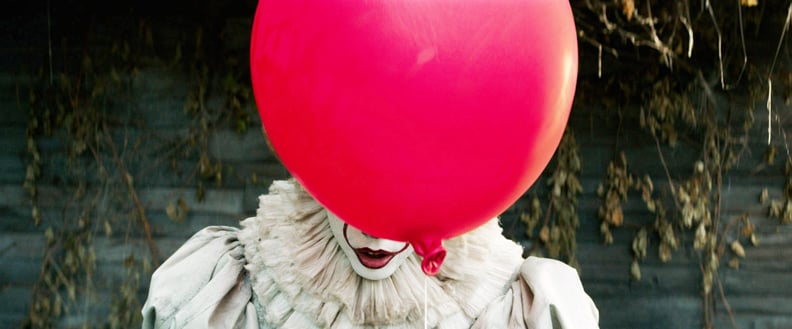 It
This is one case in which a reboot is so rewarding. Andy Muschietti's reimagining of the prolific Stephen King novel is heartwarming and terrifying all at once. While some thought it didn't quite deliver on scares, It delivered a horror film with heart that was rife with memorable moments, some true jump-worthy shocks, an insane creep factor, and more.
01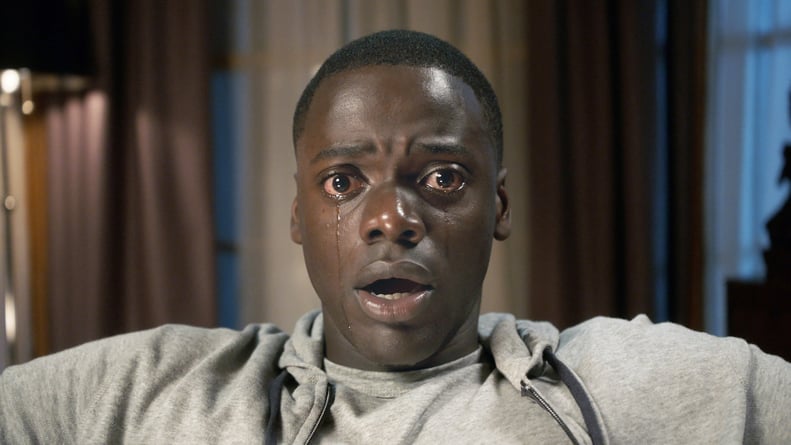 Get Out
Where do we even begin? On a technical level, Get Out is just a brilliant and well-paced horror movie. The story feels fresh, and the terror and tension build slowly and masterfully throughout. There's a noticeable subversion of horror's biggest and most problematic tropes. Here, the black characters don't die first, sex does not lead to death, and there's no virginal "final girl" who inexplicably survives. Plus, it's got a wicked plot twist in the insane final act.
But Get Out's brilliance reaches far beyond its horror roots. It manages to make ripe and stinging social commentary on America's problems with race, while still keeping the general mood fun, bloody, and entertaining. There's a certain artistic integrity to the hypnotizing sequence when Chris (Daniel Kaluuya) slides into the "sunken place," where he's at the mercy of Rose's (Allison Williams) psychiatric mother (Catherine Keener). And maybe that's what makes it so stellar: whether you want to enjoy a solid, grisly horror film or take a good, hard look at the injustice bubbling in the underbelly of America, Get Out will give you exactly what you hope for.