The Flenory Brothers Navigate New Territory, Family Drama, and More in the "BMF" Season 2 Trailer
"BMF" returns for another explosive season next year, and the stakes are much higher this time as the Flenory brothers and their operation move down to Atlanta. We last saw Meech (Demetrius "Lil Meech" Flenory Jr.) and Terry (Da'Vinchi) slowly drifting apart as heat from law enforcement closes in on their drug business in the season one finale. And things don't seem to get any easier as the two encounter a whole new set of problems in season two.
"Expanding beyond Detroit to Lansing, Ohio, and even the South, the brothers face nearly insurmountable obstacles, are confronted with a shocking discovery about a member of their own crew, and battle for every inch of territory," season two's logline reads. In a previous interview with POPSUGAR, Flenory Jr. said season two is "really just going to blow the audience away." "I can tell you that [Big Meech] has to elevate his mind," he added. "Everything about him is elevating, so he's becoming bigger, wealthier, [and] wiser."
Per "BMF"'s season two trailer, which arrived on Nov. 25, Big Meech is planning a nationwide takeover as he officially establishes his reformed crew as the infamous Black Mafia Family. But his mindset and business aren't the only things we'll see change in season two. Following the Flenory family drama that unraveled in season one, this season will surely dig into their fallout as Meech and Terry follow their own pursuits — as well as a new love interest for the latter, aka LaLa's Markisha Taylor.
In an October interview with Entertainment Tonight, Russell Hornsby — who portrays the Flenory family's patriarch, Charles — said of season two: "We'll see how the Flenory brothers' actions affect the relationship between [wife] Lucille and Charles . . . drama at its best!"
Ahead of "BMF" season two, Starz released a documentary titled "The BMF Documentary: Blowing Money Fast," an eight-part event that began Oct. 23, detailing the true story that inspired the hit crime drama, as told by former members, insiders, associates, and celebrities close to the family. Come January, viewers will get to see how the real-life events match up to "BMF"'s dramatized retelling as the story continues.
Read ahead for everything we know about "BMF" season two, including its premiere date, trailer, and new and returning cast.
02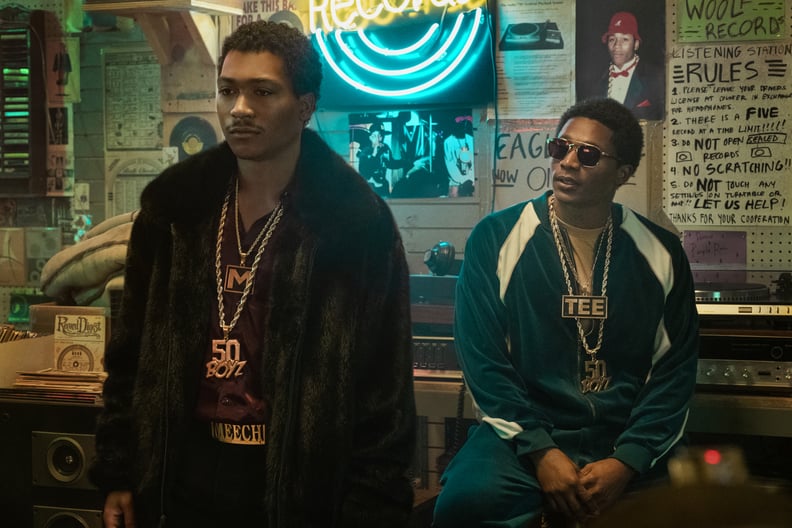 "BMF" Season 2 Plot
Per Starz's synopsis, "BMF" season two will pick up with Meech (Flenory Jr.) and Terry (Da'Vinchi) at odds with each other as they figure out how to continue with their drug business. "Meech wants to expand the business beyond Detroit, while Terry is focused on school and launching a legitimate car-ride service with his Pops," the season's logline reads. "But as the season unfolds, the streets implode and the brothers reunite. Our heroes risk losing everything as they seek to become stronger than ever and strategically execute a new vision for themselves and their business."
Season two will also include an alliance between the Flenory brothers and Goldie (Mo'Nique) — the latter being a "sophisticated Atlanta strip club owner who helps Meech lay the groundwork for his future."
03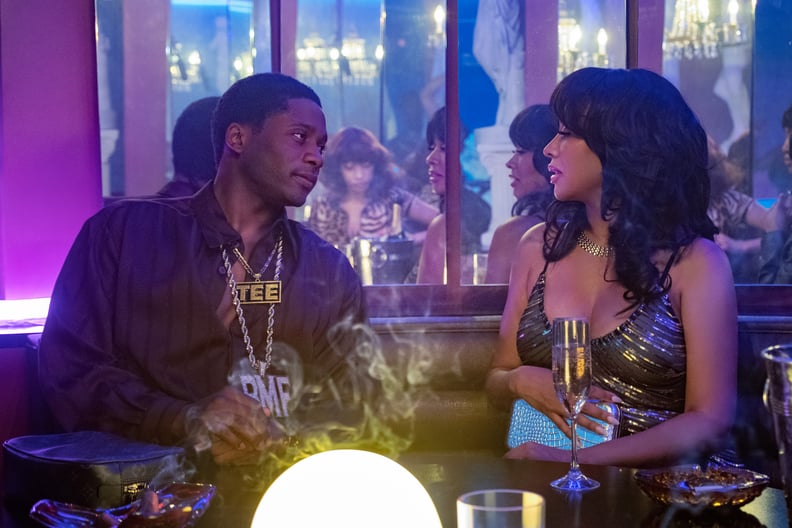 "BMF" Season 2 Cast
The returning cast of "BMF" season two includes Flenory Jr., Da'Vinchi, Hornsby, Michole Briana White, Myles Truitt, Wood Harris, Steve Harris, Kash Doll, and La La Anthony, who is now a series regular. Snoop Dogg and Serayah will also reprise their recurring roles in the series.
New faces joining the season two cast are Mo'Nique, Leslie Jones, Christine Horn, Kelly Hu, and Caresha Brownlee — better known as Yung Miami of City Girls.
04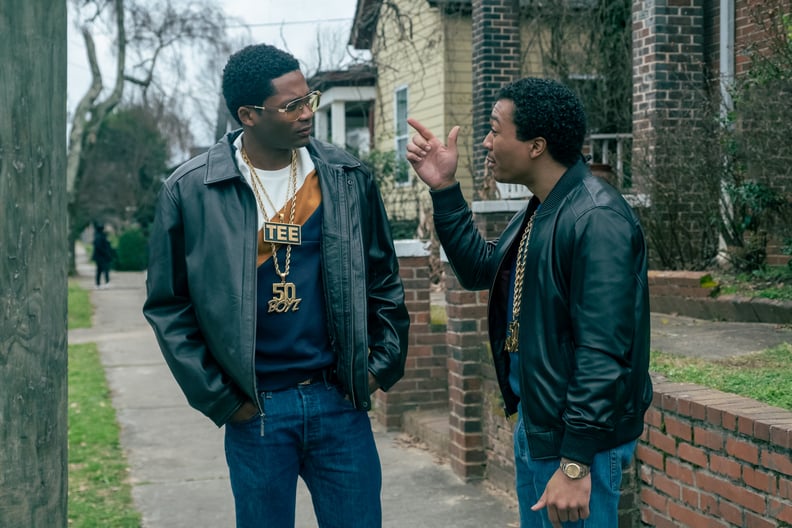 "BMF" Season 2 Release Date
Season two of "BMF" kicks off on Jan. 6, 2023.
05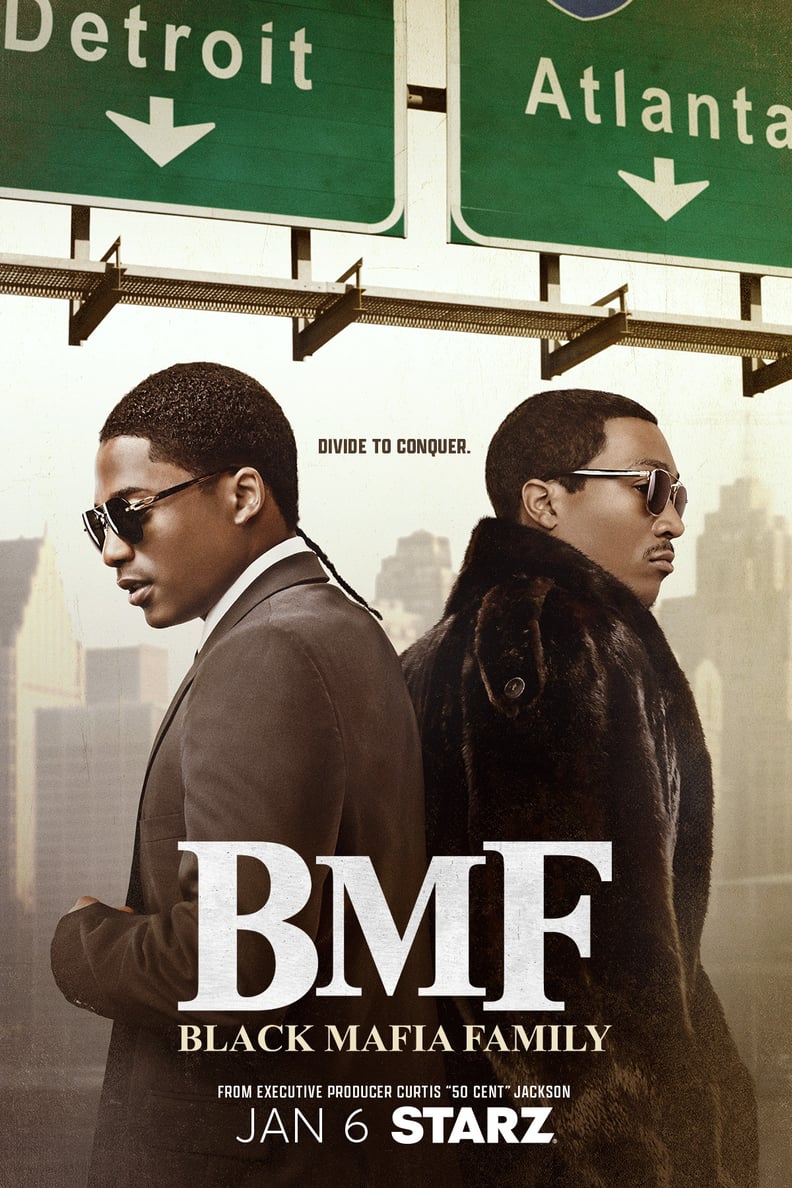 "BMF" Season 2 Poster
06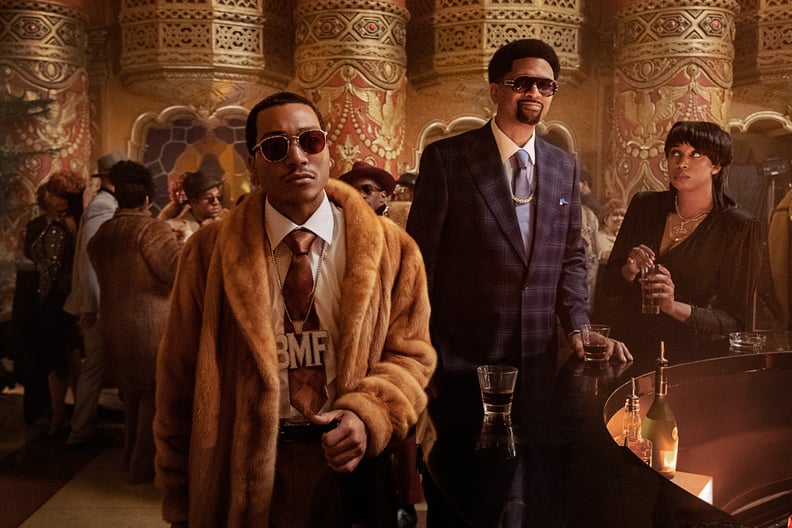 "BMF" Season 2 First-Look Photos