The Absurdity of Emily in Paris's Golden Globes Nomination
Emily in Paris's Golden Globes Nominations Are Très Absurd — Simple as That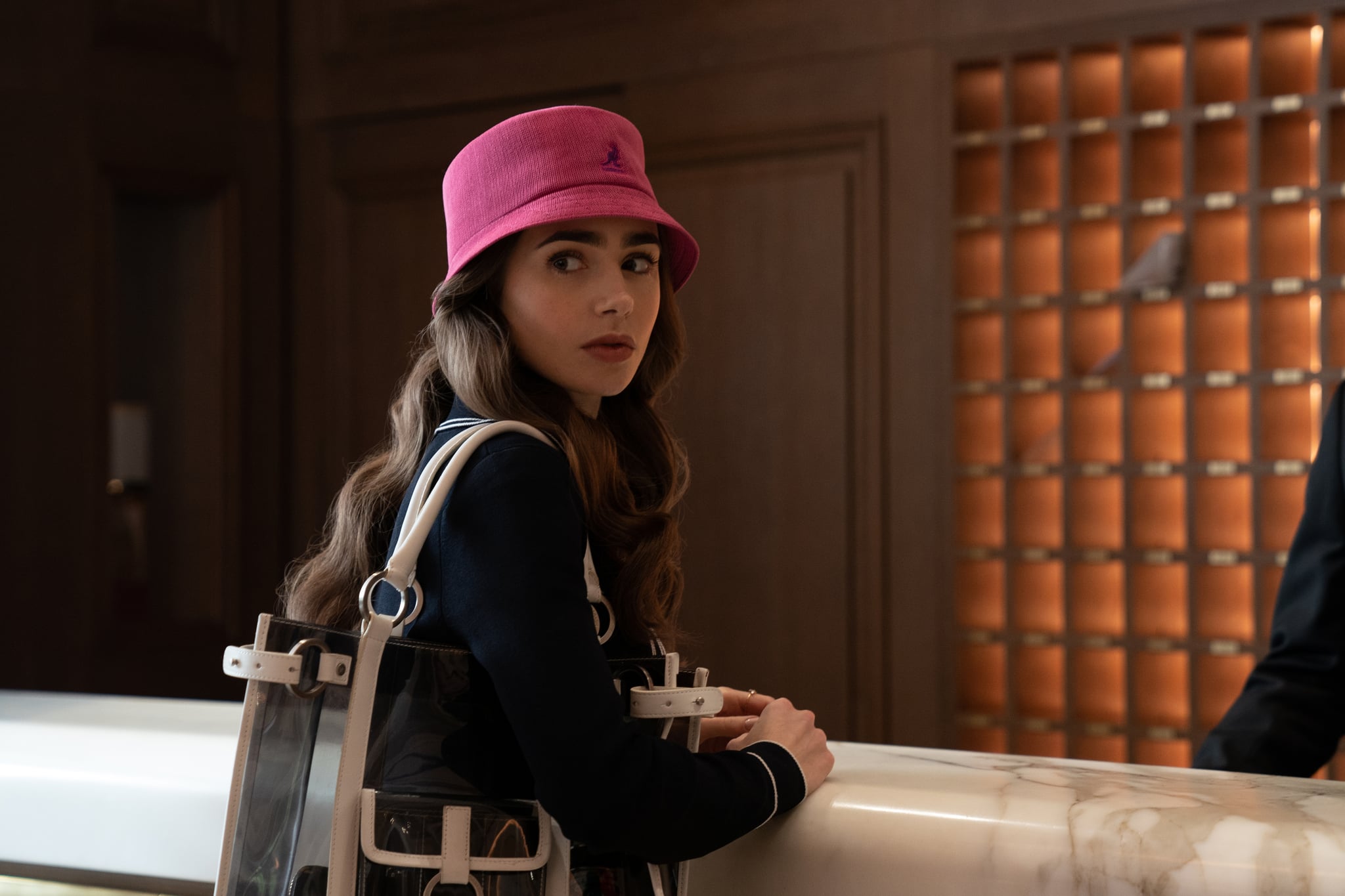 The year 2021 saw us getting comfortable. We somehow made it through the presidential inauguration, D*nald Tr*mp is no longer spewing his rhetoric on Twitter, and slow but steady vaccine rollouts have given us a sense of hope about the pandemic. So 2021 snickered to itself and said, "Y'know what? Let's throw 'em a curveball no one would ever be able to predict." And on the 34th day of the year, out came Golden Globes nominations for Emily in Paris — quite the curveball indeed.
Is Emily in Paris worthy of an accolade reserved for truly exceptional film and TV productions? To quote the French, non.
The Netflix show surprisingly managed to nab not one, but two nominations: one for best TV series in the musical or comedy category, and lead star Lily Collins secured a best actress nod in that same category for her portrayal of the clueless yet charming Emily Cooper. When I first read the announcement, I frankly rubbed my eyes and refreshed my browser several times to make sure it was real, and a quick glance at Twitter reassured me that I'm not the only one who's befuddled. Look, did I zip through the entire first season while barely leaving my couch right after it hit Netflix? Duh. Did I subsequently consider purchasing a red beret just because of Emily's wardrobe? Perhaps. Is Gabriel still at the top of my onscreen crushes list? Abso-freakin'-lutely. Will I cringe-watch the second season? Probably. But is Emily in Paris worthy of an accolade reserved for truly exceptional film and TV productions? To quote the French, non.
Emily in Paris is purely a guilty pleasure show and one that arrived when many (hi, myself included) were in desperate need of some good ol' escapism. But that 10-episode distraction came with a hearty serving of questionable acting skills, toxic male characters, a frothy, substance-lacking plot, and a selfish leading lady who abandoned girl code in the name of living out her wildest egg-making fantasies with a handsome chef. Oh, and did I mention the questionable acting?
When looking at the overall list of Golden Globes nominees, it's hard to ignore the stark lack of diversity at play. Yes, the fact that three women (including two women of color) scored best director nominations for the first time in history is something to celebrate, but the TV category is a different story. We have the predominantly white cast of Emily in Paris beating out scene-stealing, conversation-provoking performances by Black stars such as I May Destroy You's Michaela Coel, Ramy's Mahershala Ali, Insecure's Issa Rae, and Mrs. America's Uzo Aduba. Not to mention the fact that Bridgerton, which literally broke Netflix streaming records, was also shut out. I mean, am I missing something here? What's next? A Globes nod for The Kissing Booth 3? The Princess Switch: Switched Again?
While a nomination obviously doesn't equate to a win, this one perfectly depicts how the Hollywood Foreign Press Association still has much progress to make on giving credit and praise where it's long overdue. Take notes, Television Academy — we're holding out hope for the Emmys, so please don't f*ck it up.