I'm Snorting Over BTS's Deadpan Delivery in This "Hand Gestures" Skit on The Late Show
From their showstopping fashion sense to their chart-topping songs, BTS give fans all over the world so many reasons to love them, and they often return that love in the form of a tiny heart hand gesture. To replicate it, all you have to do is pinch together your thumb and pointer finger at an angle and voila! During a segment on The Late Show With Stephen Colbert on May 25, the band joined forces to show off a few more, uh, unusual hand gestures in a hilarious skit. "Beware [of] the double bunny ears," V says in a deadpan voice as he holds his hands up behind Junkook's head. "Help! That guy stole my pogo stick," Jimin says, essentially acting out a whole movie scene with his hands.
At the end of the video, the entire band showed off a hand gesture to represent their new single "Butter," which basically looks like you're buttering a piece of toast with your fingers. While most of the hand symbols aren't actual sign language, they are hilariously creative, and personally, I can see V's pizza sign coming in handy. Keep reading to see all of our favorite (and the most questionable) hand gestures from Jimin, Jungkook, V, Suga, RM, J-Hope, and Jin.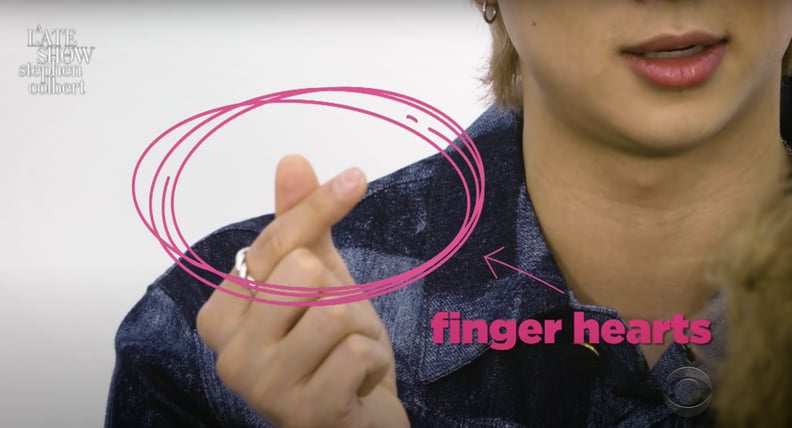 RM Doing BTS's Signature "Finger Heart" Hand Gesture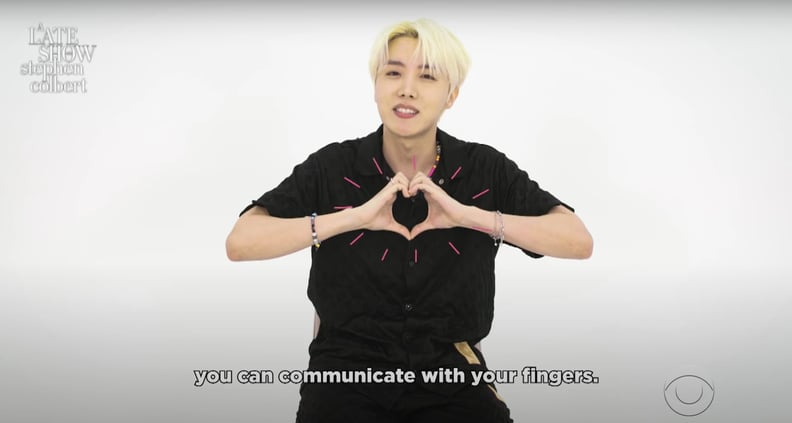 J-Hope From BTS Doing a "Heart" Hand Gesture
J-Hope From BTS Doing a "Kidney" Hand Gesture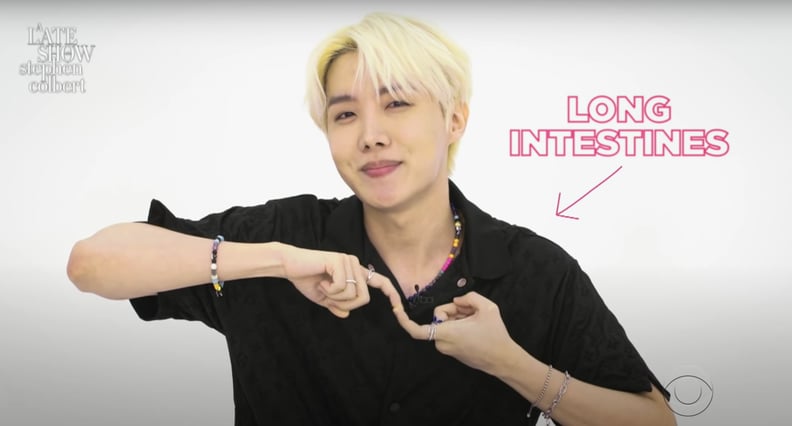 J-Hope From BTS Doing a "Long Intestines" Hand Gesture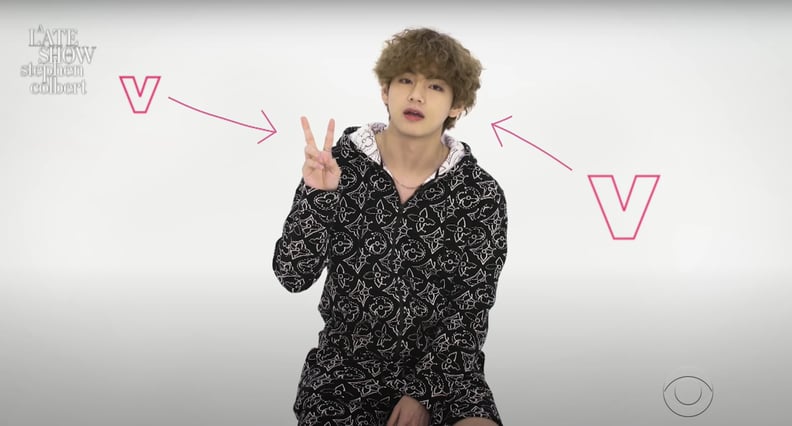 V From BTS Doing the "V" or "Peace" Hand Gesture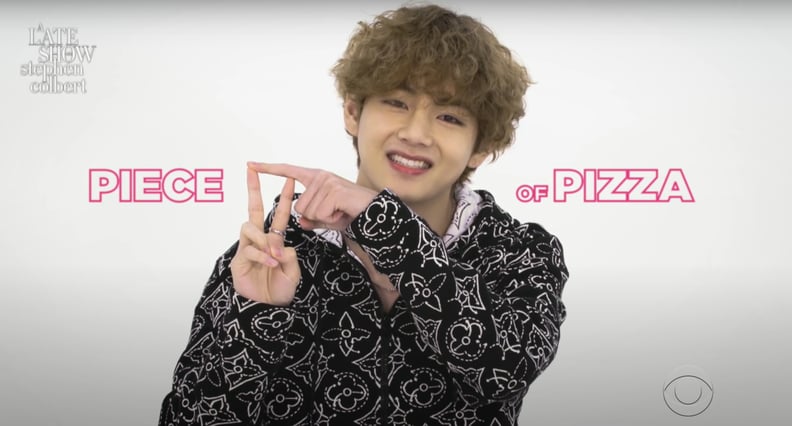 V From BTS Doing a "Pizza" Hand Gesture
Jimin From BTS Doing a "Pogo Stick" Hand Gesture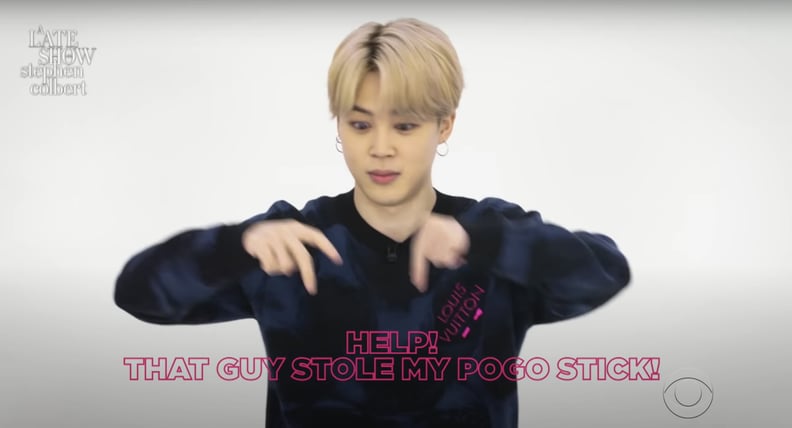 Jimin From BTS Doing a "Help! That Guy Stole My Pogo Stick!" Hand Gesture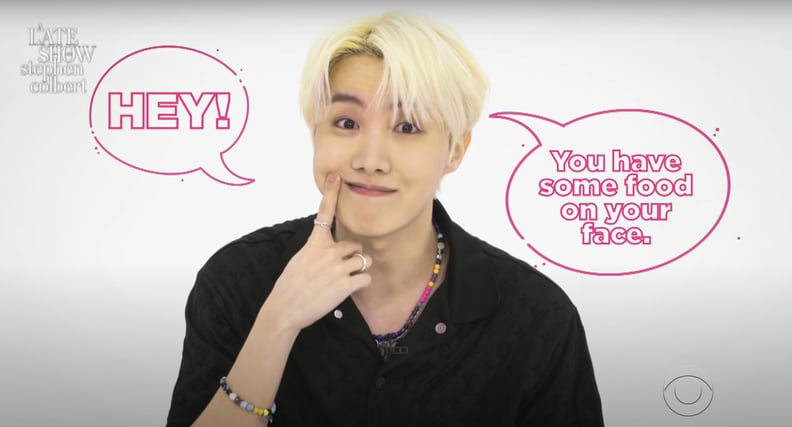 J-Hope From BTS Doing a "You Have Some Food on Your Face" Hand Gesture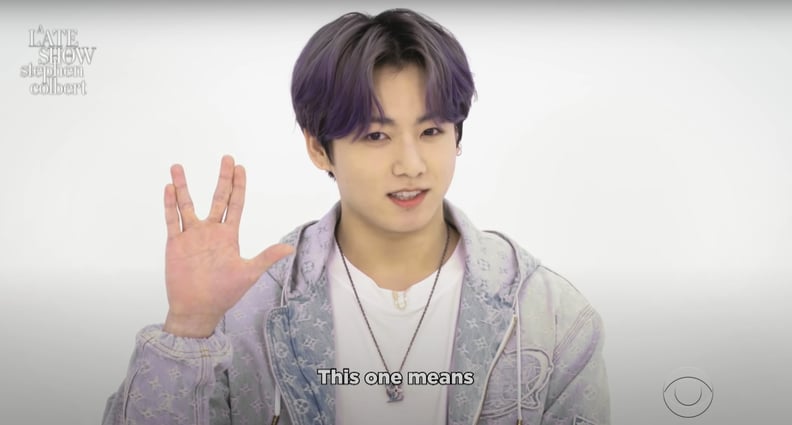 Jungkook From BTS Doing a "Live Long and Prosper" Hand Gesture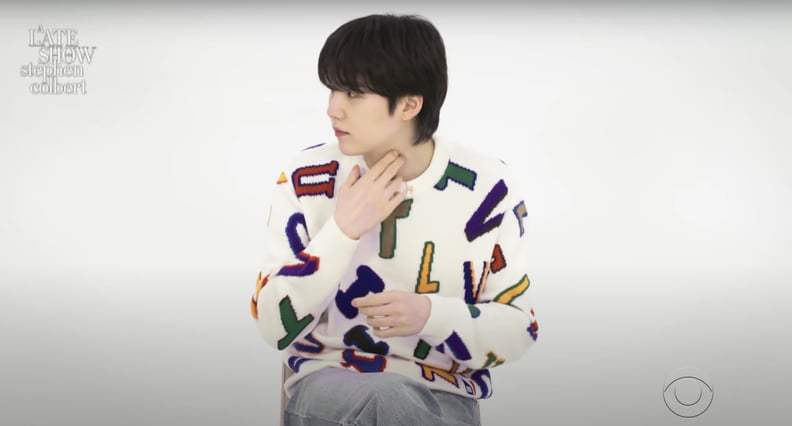 Suga From BTS Doing a "Baseball Catcher" Hand Gesture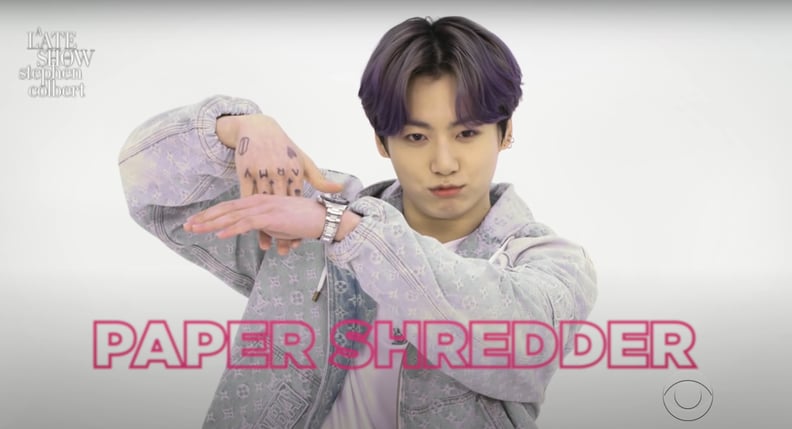 Jungkook From BTS Doing a "Paper Shredder" Hand Gesture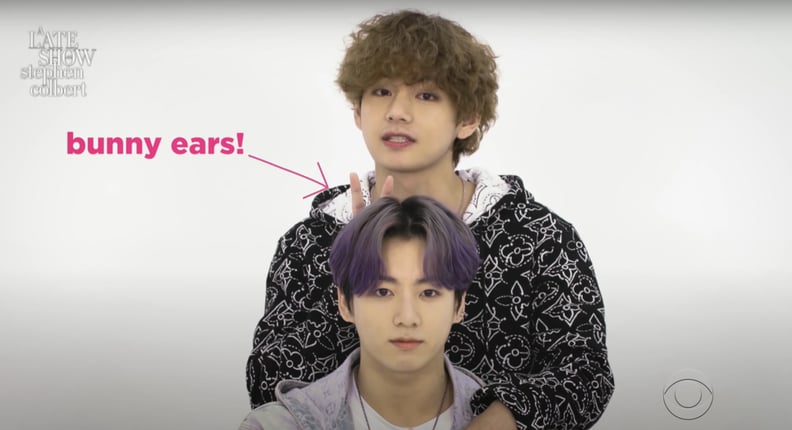 Jungkook and V From BTS Doing a "Bunny Ears" Hand Gesture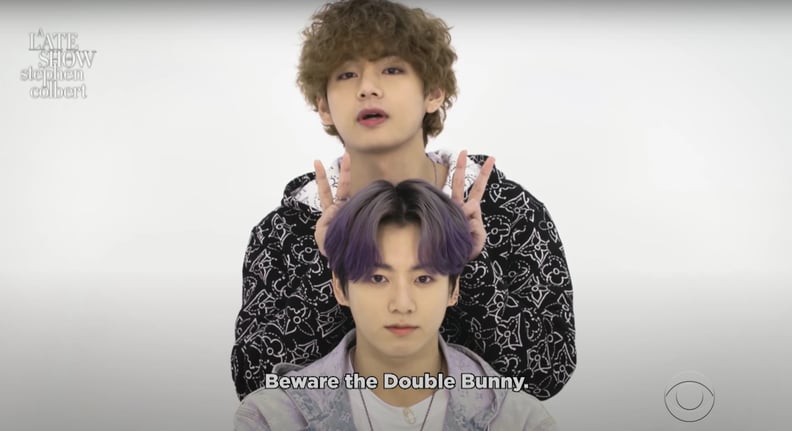 Jungkook and V From BTS Doing a "Double Bunny Ears" Hand Gesture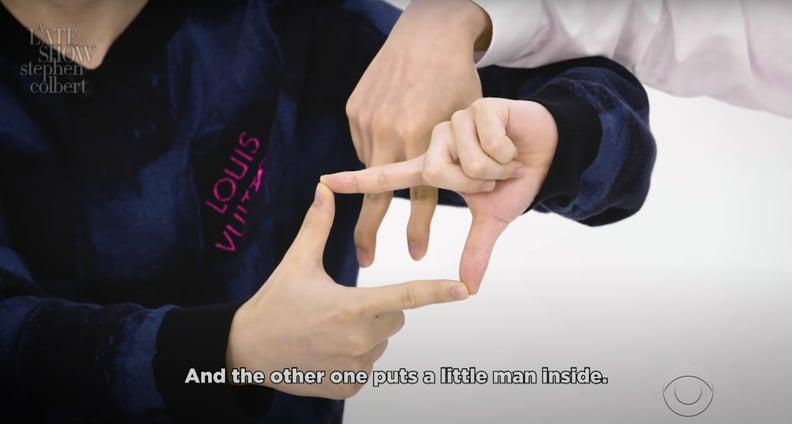 Jin and Jimin From BTS Doing a "Stephen Colbert" Hand Gesture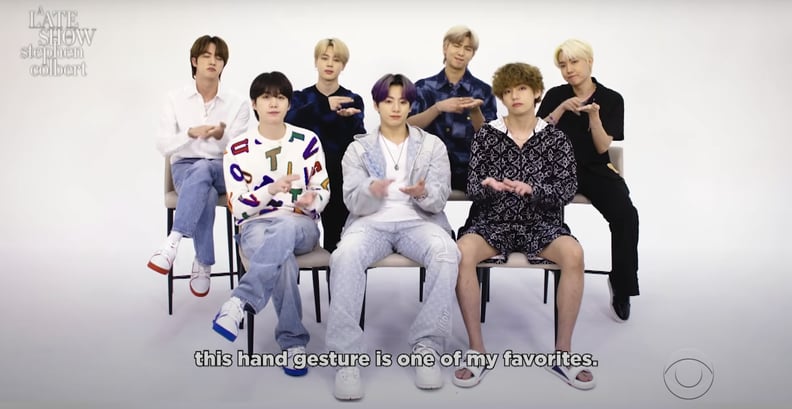 BTS Doing the "Butter" Hand Gesture
BTS Shares New Hand Gestures on The Late Show With Stephen Colbert