Watch Oprah Surprise a Weeping Danielle Brooks With "The Color Purple" Role
"My heart is so full." That's the mantra Danielle Brooks repeated as she received a career-defining call from Oprah Winfrey. On Feb. 3, it was announced that the actor would be portraying Sofia in the forthcoming "The Color Purple" movie musical produced by Winfrey, whose prior portrayal of Sofia in Steven Spielberg's 1985 adaptation earned her an Oscar nomination. An emotional video of Winfrey sharing the news with Brooks aired during a special installment of ABC's "Soul of a Nation."
"Blessings upon blessings," Brooks wrote on Instagram following the news. This won't be Brooks's first encounter with the fierce character: the actor made her Broadway debut as Sofia in the 2015 stage revival of "The Color Purple." Brooks then went on receive a Tony Award nomination for best featured actress in a musical. Winfrey told a weepy Brooks, "I'm so happy to pass whatever baton from 35, almost 40, years ago to you, and I know you're gonna kill it."
Rounding out the cast are Taraji P. Henson; Colman Domingo; Fantasia Taylor; Halle Bailey; Corey Hawkins; and H.E.R., in the singer's first major acting role. Taylor also has prior experience with the text, as she portrayed Celie on Broadway in 2007. "Reimagining the beloved musical on to the big screen is a challenge," Winfrey wrote on Instagram, "but we as producers feel prepared to take it head on with the team we've brought together."
"The Color Purple" was born from the mind of Alice Walker, who published the novel in 1982. It won a Pulitzer Prize and National Book Award the following year, though it is sadly still banned from some school libraries. In addition to Spielberg's film adaptation, which received an Oscar nomination for best picture, "The Color Purple" was later translated into a musical by Scott Sanders. The stage production originally ran from 2005 to 2008 and was revived in 2015.
The upcoming adaption will be directed by Ghanaian filmmaker Blitz Bazawule, who codirected Beyoncé's "Black Is King" visual album. "The Color Purple: The Musical" is currently scheduled to hit theaters on Dec. 20, 2023.
Danielle Brooks's Reaction to Being Cast in "The Color Purple"
Brooks had an emotional reaction to learning that she had been cast as Sofia in "The Color Purple," and thankfully, there's footage of the moment. (The high pitch her voice reaches upon seeing Winfrey simply must be heard.) Brooks praised Winfrey in her caption and wrote, "She put her foot in that role and helped to change so many lives. I pray to do the same." Winfrey added in her post, "Sofia has my heart."
In addition to previously playing Sofia on Broadway, Brooks is known for her breakout performance as Taystee on "Orange Is the New Black," which aired on Netflix for seven seasons.
Fantasia Taylor's Reaction to Being Cast in "The Color Purple"
Taylor, née Barrino, shared a video of the moment she received her "Color Purple" phone call with her infant daughter, Keziah, nearby. "The last time I stepped into this character, the similarities between what I portrayed on stage and what I experienced in my own reality were too close for comfort," wrote Taylor, who previously portrayed Celie on Broadway. "I've learned since then that my pain was only an introduction to a greater purpose of meaning and assignment."
Taylor won season three of "American Idol" in 2004. She's since released seven studio albums, and in addition to appearing in the "Color Purple" musical, Taylor was also a guest star in "After Midnight," a Broadway musical about jazz and Harlem's Cotton Club.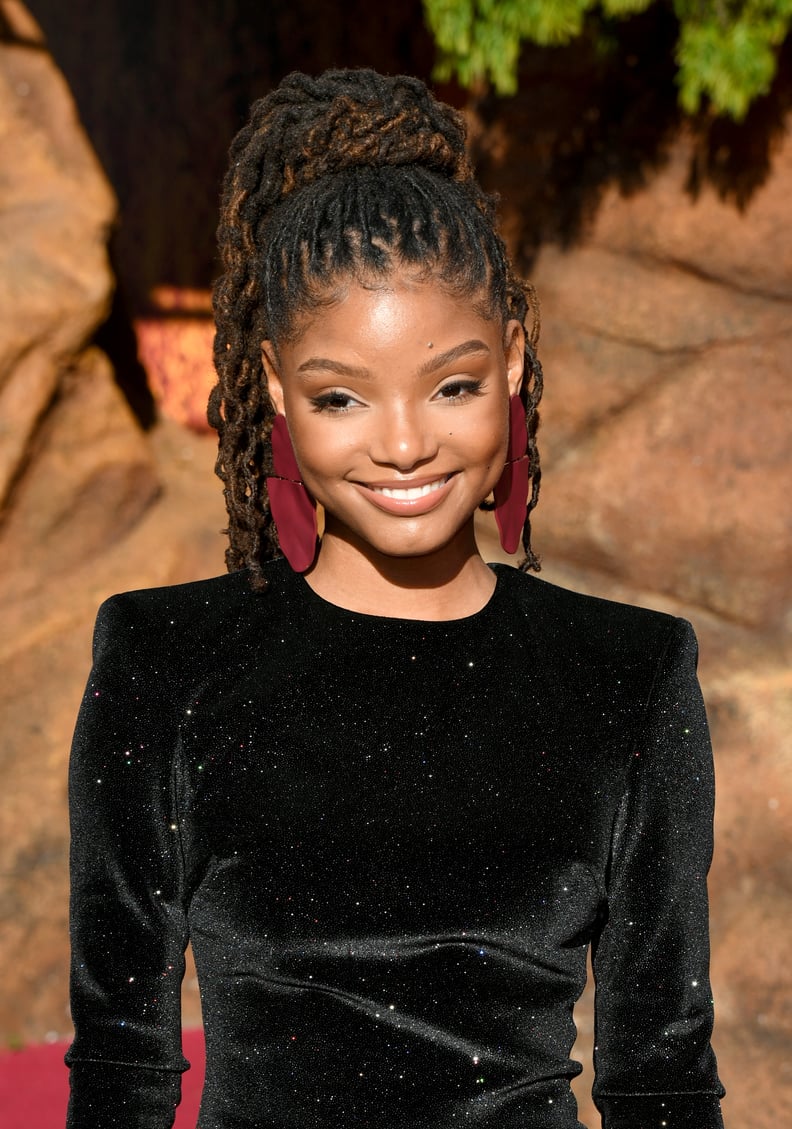 Halle Bailey's Reaction to Being Cast in "The Color Purple"
Bailey will portray Nettie in "The Color Purple." She wrote on Instagram following the news, "feeling oh so grateful to be apart of this historic film as nettie." Bailey added, "thank you God."
Bailey is of course known for being half of musical duo Chloe x Halle, who released a successful sophomore album, "Ungodly Hour," in 2020. She also recently wrapped production on Disney's upcoming live-action "Little Mermaid" adaptation, in which she plays Ariel.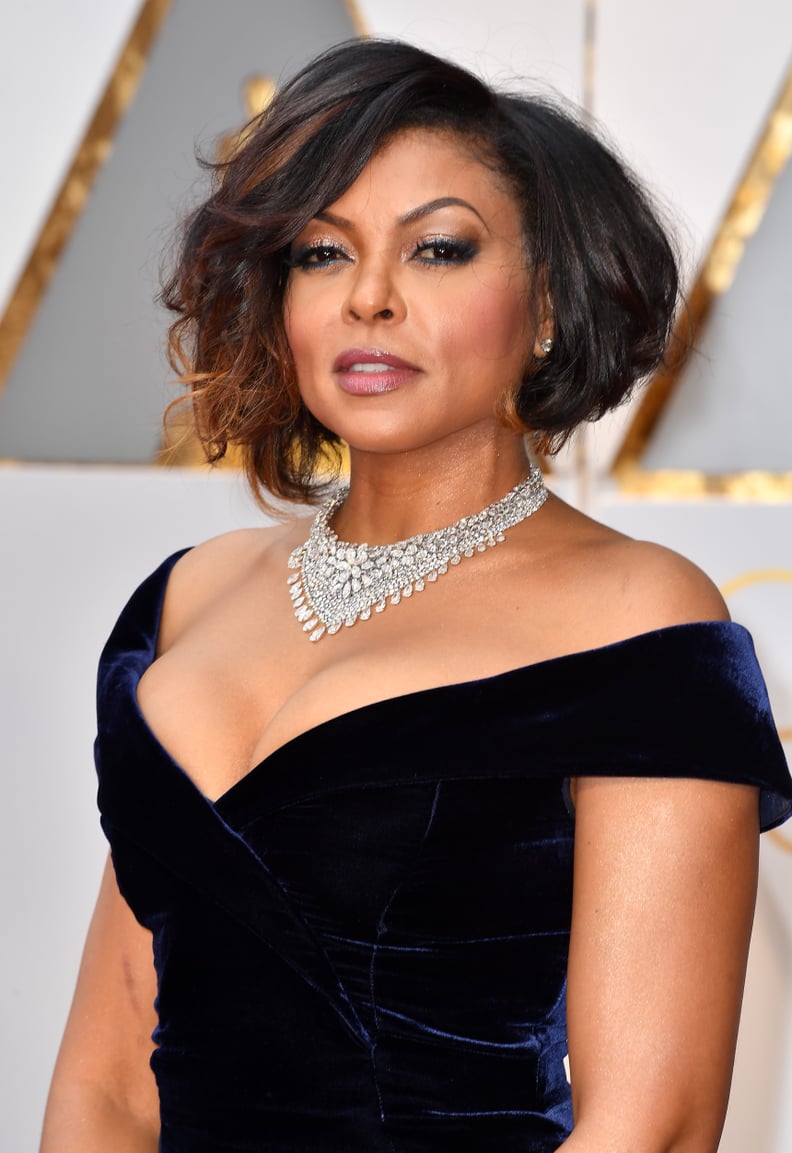 Taraji P. Henson's Reaction to Being Cast in "The Color Purple"
"That's Shug Avery to you," wrote Henson after news broke that she had joined the cast. "I am beyond THRILLED to share this news with you I've been dying to tell y'all!!! I'm so honored to play this iconic role and I can't wait to share more."
Henson is a veteran actress whose iconic portrayal of Cookie Lyon on "Empire" earned her the 2016 Golden Globe for best actress in a drama television series. She was also nominated for best supporting actress at the 2008 Oscars for her performance in "The Curious Case of Benjamin Button." Henson has the singing chops, too: in 2021, she was "secretly" working on an EP, and she recently appeared as Miss Hannigan in NBC's "Annie Live!" musical special.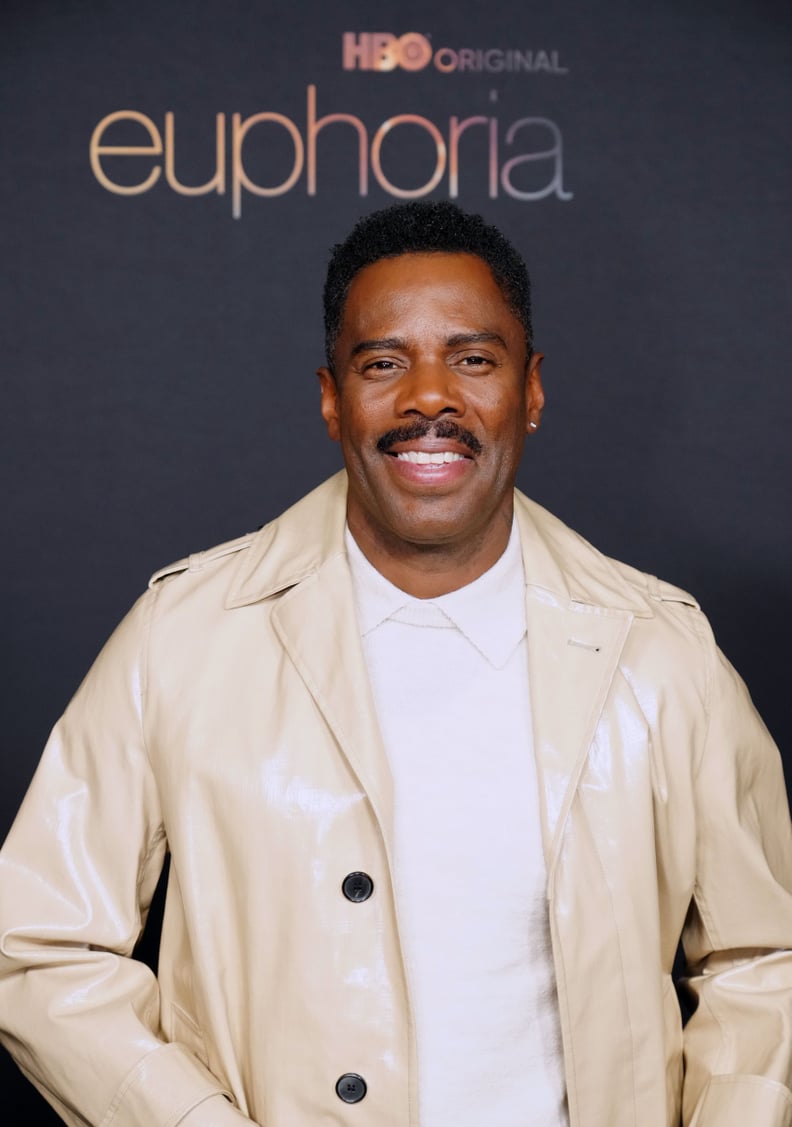 Colman Domingo's Reaction to Being Cast in "The Color Purple"
"I am ready for this journey to undo me. Make me learn about love again. Make me learn about hope. Make me learn about forgiveness. Make me learn about how our people have triumphed over unspeakable horrors," Domingo wrote in response to the news that he had been cast as Mister in "The Color Purple." Domingo also thanked his predecessors: "I join a long legacy of men who have given complexity to 'Mister.' Starting with the incomparable legend known as Danny Glover. A great inspiration for me. Love. Time to get to work."
Domingo currently stars as Ali on "Euphoria." He's previously appeared in "Zola," "Candyman," and "If Beale Street Could Talk." Domingo has extensive stage experience, and his performance in "The Scottsboro Boys" earned him a nomination for best performance by an actor in a featured role in a musical at the 2011 Tony Awards.