How the Chilling Epilogue of The Handmaid's Tale Foreshadows Season 2
Warning: Spoilers for the end of the Handmaid's Tale book below!
Many intriguing tidbits about The Handmaid's Tale's second season have been confirmed, but how the book ends opens the floodgates as to what more we can expect from future episodes. Having just read (and then reread) the chilling epilogue from Margaret Atwood's dystopian novel, I'm practically bursting with anticipation as to how the show's writers will spin the drama.
While the biggest plot points from the book have already played out in season one, what happens in the epilogue has yet to appear in the show. If the show stays true to its source material, here's what plot developments might occur in season two (and possibly beyond).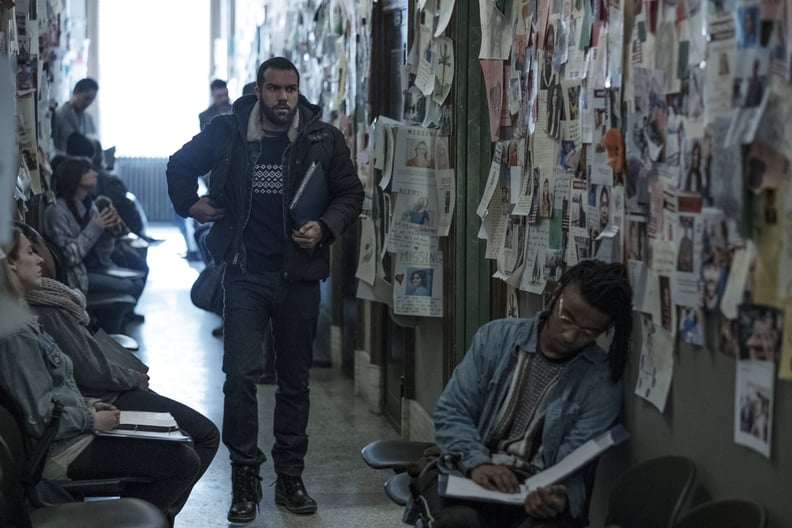 Gilead Expands Its Influence
According to the epilogue, Gilead redraws the map of the world, especially in the North American hemisphere. We know Gilead is planning on trading handmaids in Mexico, but in the novel, it's mentioned that Canada begins to comply with Gilead, aiding in rounding up and extraditing refugees.
My theory: If this plays into the plot of season two, Luke (O-T Fagbenle) and Moira (Samira Wiley) are once again at risk of being shipped back to Gilead. In the book, June (played by Elisabeth Moss in the TV adaptation) says she never sees Moira again after the run-in at the Jezebel's sex club, which may foreshadow that Moira will either die (possibly trying to save Hannah or June), or she'll venture on to England, which is the only remaining safe haven for refugees, according to the epilogue.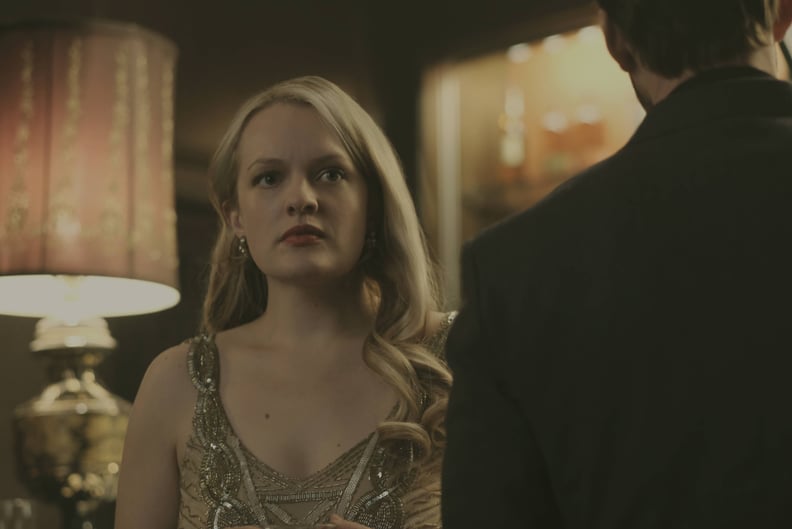 June Records Her Account
The epilogue reveals that June's story (everything that occurred in season one) is from 30 audiotapes she recorded, recounting her experience as a Gilead handmaid. They were found in a home that was used as a safe house for refugees on the run near the Canadian border, so perhaps season two will go into the details of where exactly June recorded the tapes and for what purpose. The story on the cassettes ceases after June is hauled away by the Eyes.
My theory: Since the tapes aren't numbered, my guess is more tapes exist; that is, unless June was abruptly recaptured and unable to record more of her tale. What occurs to June after recording tape 30 is purely speculative — i.e. Atwood left her fate open-ended, enabling TV writers to have a field day divulging these juicy mysteries.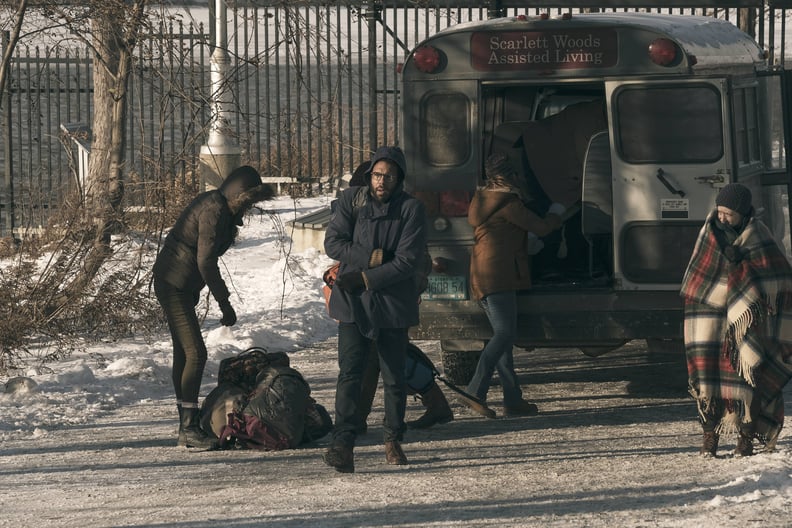 A New Resistance Movement Is Introduced
We've heard a lot about Mayday, but the buzzy resistance group mentioned repeatedly in the epilogue is the Underground Femaleroad, responsible for rescuing women out of Gilead. The epilogue claims these two groups were connected but had different missions. Mayday was "quasi-military," while the Underground Femaleroad was a "rescue operation." Since June's tapes are found in the UF safe house in Maine, it leads them to believe UF helped smuggle June out of the country (although the success of her escape remains up in the air). However, since there are no other diaries or recordings from that area, the leaders and/or participants of this group may have been discovered by the Eyes and arrested.
My theory: We know June is motivated to stay alive (obviously) and avoid The Wall. Simultaneously, she wants to escape Gilead, take down the theocracy, and save her daughter. These big, conflicting wants are likely come to a head in season two, where June must shape and break alliances that determine her fate. June commits herself to the Mayday group in season one, so it will be interesting to learn how (or if) she becomes connected to the UF.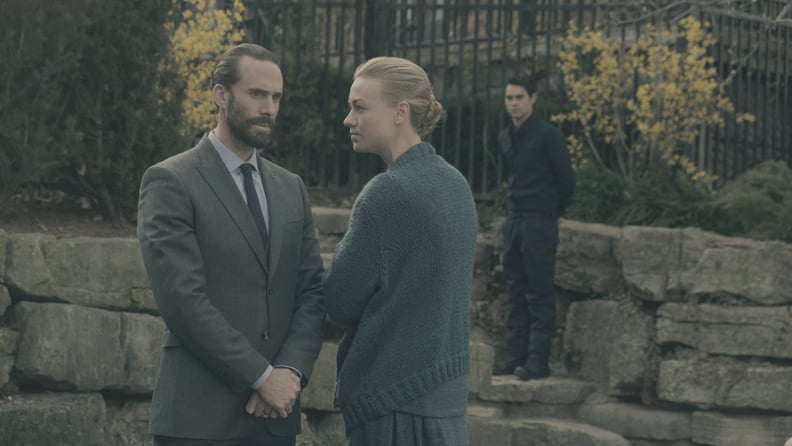 The Great Purge Occurs
June's time as a handmaid is considered the early period of Gilead. The epilogue also describes a middle period, in which Gilead's founding fathers are tried and executed in a "Great Purge." In the "earliest purge," Commander Waterford is accused of "liberal tendencies," possessing "heretical pictorial and literary materials" (Scrabble, magazines, etc.), and "harboring a subversive." We don't know who the subversive is (June or Nick, which could lead to another plot twist), but we do know the Commander's execution is publicly recorded and televised in England.
My theory: The epilogue says June was "certain to be interrogated," so perhaps in the opening episode of season two, June is instrumental in stripping the Commander (Joseph Fiennes) of his power. However, his disgruntled wife, Serena Joy (Yvonne Strahovski), could also play a role. The first season foreshadows Waterford's nervousness growing when Putnam's wife requests her husband receive the harshest form of punishment after leading handmaid Janine on.
We see a little bit of Nick's past in season one, witnessing his allegiance to Gilead grow and shift to June and his unborn child. The epilogue mentions he could be part of the Mayday resistance and working as a double agent. Season two may uncover his true loyalty, if he's instrumental in rescuing June, and whether he survives or sacrifices himself. Does he become part of Gilead's 2.0 leadership, end up on The Wall, or find a safe haven in England with June and the baby?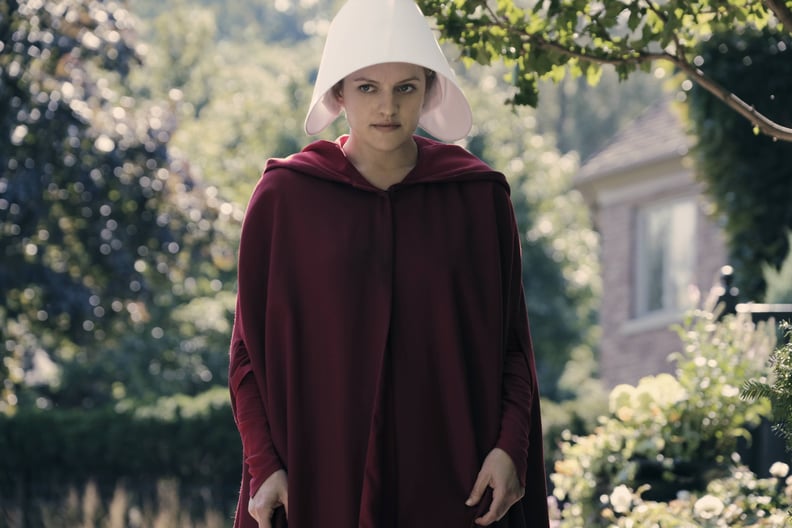 The Futures of June and America Are Two Big Question Marks
The epilogue's series of unanswerable questions may uncover plot developments in season two. Is June smuggled over the border of Gilead? Does she have a stint at the Colonies or Jezebel's? Does she end up on The Wall? Does she get recaptured while fleeing, or does she make it all the way to Canada or England? Does she carry her baby to term? Does she reconnect with Luke and her daughter? If she escapes, why doesn't she go public with her story in other countries? Who is she hiding from? Does she go crazy and become a recluse?
My theory: The epilogue speculates about June's fate and raises questions about Gilead's demise by omission. Why isn't the "end" period of the theocracy discussed? Does Mayday take over and slaughter the population? The group of professors, gathering to discuss the history of this "handmaid's tale" and its validity, appear enraptured yet uninformed about Gilead's beliefs and common practices. Who are these people? Were their grandparents part of Gilead? Based on the repetitive, demeaning comments made about women and the group clapping when the professor refuses to denounce Gileadean ethics, what the hell is this weird future "democracy" that replaces Gilead, and who are its citizens? Clearly we're all just going to have to wait and see.