Your "House of the Dragon" Character, According to Your Zodiac Sign
As POPSUGAR editors, we independently select and write about stuff we love and think you'll like too. If you buy a product we have recommended, we may receive affiliate commission, which in turn supports our work.
HBO is back with the "Game of Thrones" spinoff series "House of the Dragon," complete with all of the things that kept you hooked on "GOT" — dragons, sensual yet morally questionable passion, and intense battles to win the highly coveted Iron Throne.
Based on the novel "Fire & Blood" by George R.R. Martin, this series takes place about 200 years before the epic events that unfold in "Game of Thrones." "House of the Dragon" focuses on House Targaryen's rule, centering on the bloody war called the Dance of Dragons between Princess Rhaenyra Targaryen and her half-brother Aegon II. Both believe they have the rightful claim to the Iron Throne, but only one of them can rule the realm. Several battle-ready Houses will aid either heir, and who comes out on top will ultimately shape the fate of House Targaryen's rule over Westeros.
Even though Joffrey Lannister pretty much spoiled this series's ending in "Game of Thrones," there's still no telling what could happen or if your favorite character will make it to the end. Find out if you would survive (and even win) in "House of the Dragon," according to your zodiac sign!
Sign up for HBO Max now to watch "House of the Dragon."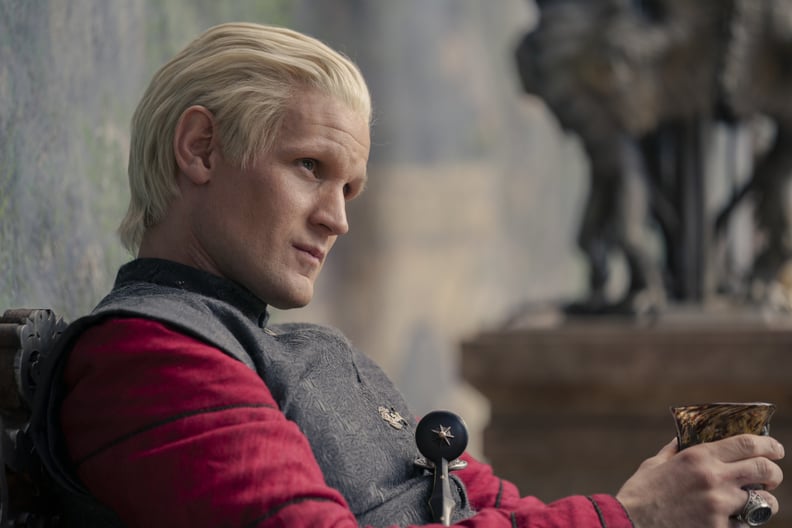 Aries (March 21-April 19): Daemon Targaryen
Impulsive, arrogant, and undeniably hotheaded, who else could be an Aries other than Daemon Targaryen? The rogue prince is known to take matters into his own hands, especially as he strongly argues his claim to the Iron Throne. Since nothing and nobody will stand in his way, Daemon comes across as incredibly aggressive in his pursuits to win over Rhaenyra while antagonizing his overly pacifying brother, Viserys. Daemon's warring nature typically lands him in hot water, from killing the Crabfeeder, Craghas Drahar, and stealing a dragon's egg to being banished just about every time he steps foot in the Red Keep. Like the combative, lusty Aries, Daemon seems to never stop stirring the pot.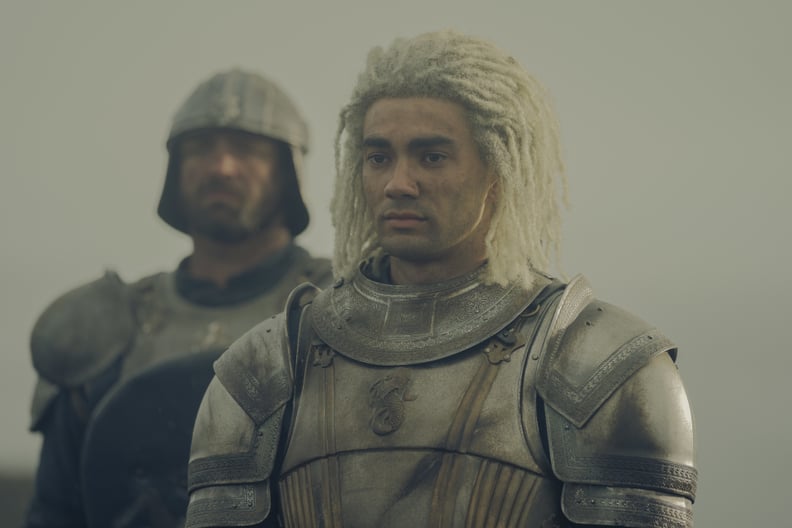 Taurus (April 20-May 20): Laenor Velaryon
A Taurus is reliable, loyal, and even-keeled — much like Laenor Velaryon. His marriage to his cousin Rhaenyra Targaryen is less than ideal given that they both prefer roast duck to goose. However, Laenor still promises Rhaenyra to faithfully perform his royal duties. His incredible loyalty is unmatched. He acts as an easygoing yet dedicated partner and supporter to Rhaenyra, which extends to raising Rhaenyra's children — who are rumored to be actually fathered by Ser Harwin Strong. He also takes dealing with Alicent's endless antagonism on the chin. Strong, dependable, and stable, Laenor's Taurus-like nature is what Rhaenyra needs in a political arrangement. However, his Venusian desires for indulgence might cause some rifts.
Gemini (May 21-June 20): Corlys Velaryon
Quick with his words and even quicker to turn on a dime, Corlys Velaryon must be a Gemini. Corlys serves on the council with a few other political leaders to assist Viserys. Due to his notably restless and communicative nature, Corlys typically does not waste time beating around the bush. Viserys privately expresses concerns about Corlys's somewhat dubious ambition, especially considering his wife, Rhaenys Targaryen, was passed over for the throne and Corlys wanted his daughter to marry Viserys after Aemma died. Some of these worries were not completely unfounded, since Corlys goes behind Viserys's back to enlist the help of Daemon to fight in a war in the Stepstones, but he's also shown himself to be an unparalleled ally. Corlys undeniably has a multifaceted personality, and he might show off another side of it soon.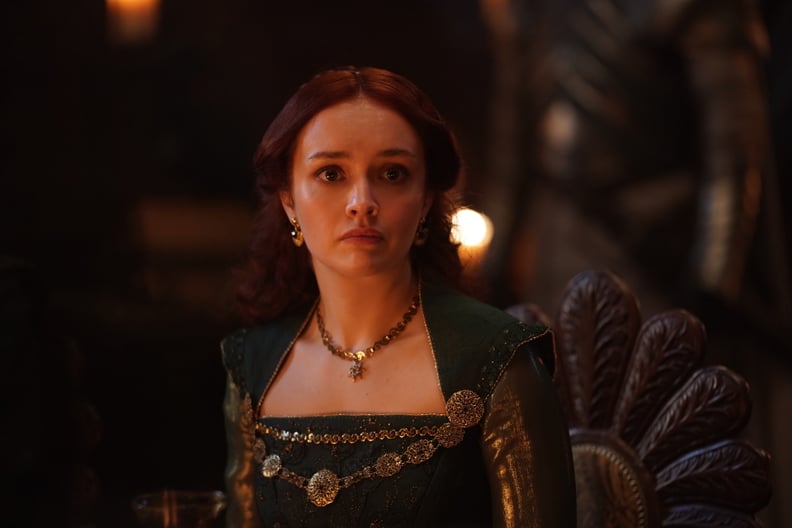 Cancer (June 21-July 22): Queen Alicent Hightower
At first glance, Alicent Hightower's caring presence radiates Cancer vibes since she's initially considered a slightly older and wiser friend to the young Princess Rhaenyra Targaryen. However, her motherly vibe sours when she marries her best friend's father and the king of the realm, Viserys Targaryen. Now queen and mother to a potential heir, Alicent is forced to make an emotionally intensive decision — will she play the game of thrones? With her father and the former Hand to the King, Otto Hightower, insisting her children are the rightful heirs to the throne, Alicent's green dress at Rhaenyra's wedding celebration is a subtle yet intuitive nod to every political leader in the room. By nurturing her son Aegon II, Alicent will be a powerful competitor.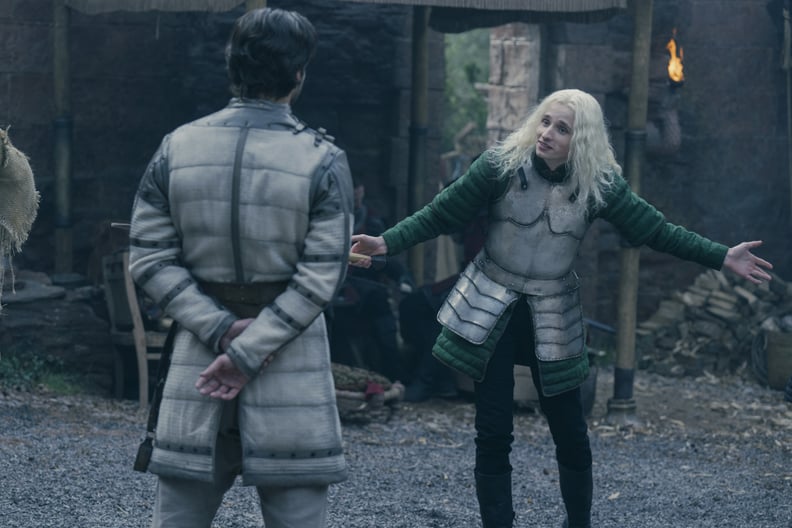 Leo (July 23-Aug. 22): Aegon II Targaryen
Like the king of the jungle, Leo, Aegon II has been raised to believe he is meant to rule the realm. Aegon's noble nature is similar to Leo's royal personality as Aegon is Viserys's first son who lived past infancy. The only catch is that Aegon is the half-brother to Rhaenyra, who Viserys named heir to the throne. With the help of his mother, Queen Alicent, Aegon's pompousness seems to play a crucial role in his development as a character and contender for the throne. Although Leos are warmhearted and generous, a Leo can also be selfish, demanding, and overly competitive. Unfortunately, Aegon will likely represent more of the shadow-side attributes of Leo, especially since he will stop at nothing to finish what Alicent started to bring Rhaenyra down and take the Iron Throne.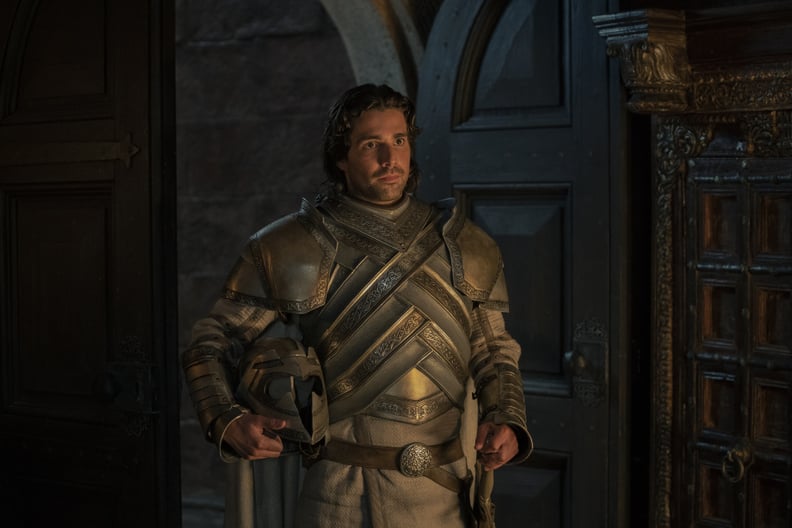 Virgo (Aug. 22-Sept. 22): Ser Criston Cole
Seemingly perfect, Ser Criston Cole is undoubtedly a Virgo. Posing as a knowledgeable knight, Ser Criston Cole is acknowledged for his skill, battle expertise, and experience. His intelligence and professional background as a knight make him the ideal candidate for the Kingsgaurd and Rhaenyra's personal guard. Nothing escapes his eye, not even Rhaenyra racing off during her half-brother's second name day. Although Criston represents the positive traits of Virgo, he also takes on a Virgo's martyr complex. After being rejected by Rhaenyra and then antagonized by Laenor's secret boyfriend at the nuptial celebrations, Criston finally snaps. Faced with a shattered facade, Criston's Virgo-like nature would have taken self-sacrificing to another level until Alicent gives him another chance. Now back with a vengeance, how will Criston's service be used against Rhaenyra?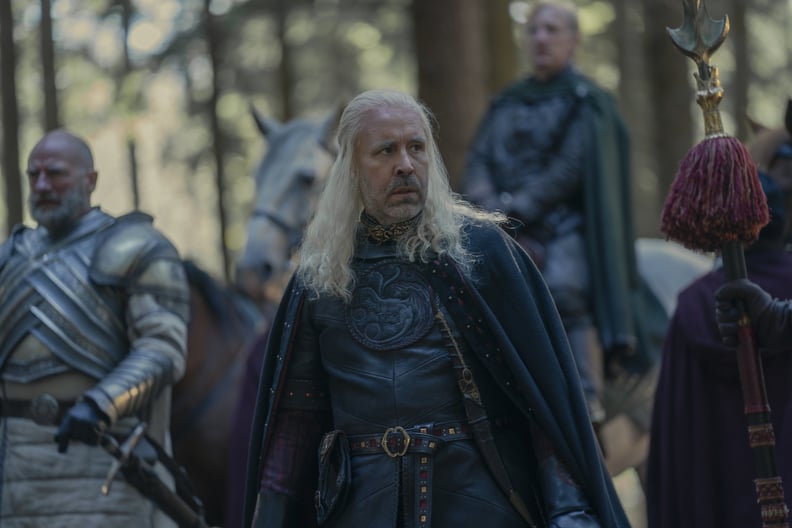 Libra (Sept. 23-Oct. 22): King Viserys I Targaryen
Viserys I Targaryen comes across as a Libra given that he is an inoffensive, peace-seeking ruler. When he's named King Jaehaerys's heir, it seems to be ideal given Viserys could maintain the peace of his House and Westeros once he becomes king. But Viserys struggles to be decisive, often leaning on his wife, Hand, or council. Confrontation is also not his strong suit, since Viserys tries to appease everyone. He is also often cut by the Iron Throne due to his weakened leadership skills, implying he isn't suited for the position. Although it's taxing, Viserys does maintain the balance of the realm and House Targaryen.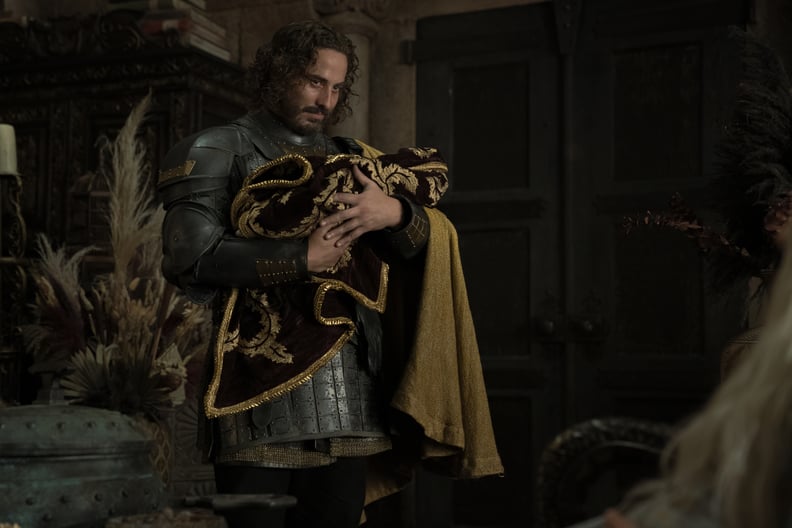 Scorpio (Oct. 23-Nov. 21): Ser Harwin Strong
One of the most magnetic man in all of Westeros is none other than Ser Harwin Strong. His Scorponic nature sneaks up since he's initially part of the political background before he becomes Rhaenyra's lover. Ser Harwin's dark, sultry presence becomes more apparent after he quite literally sweeps Rhaenyra off her feet to save her at her and Laenor's wedding celebration. Although Ser Harwin and Rhaenyra have an undisclosed romantic entanglement, he never strays from being loyal to her. His Scorpionic secrecy implies that he would maintain the mystery of their relationship to ensure nothing negatively impacts Rhaenyra's and their (alleged) children's claim to the throne. However, Ser Harwin's secret won't stop him from defending his loved ones. Now that's loyalty.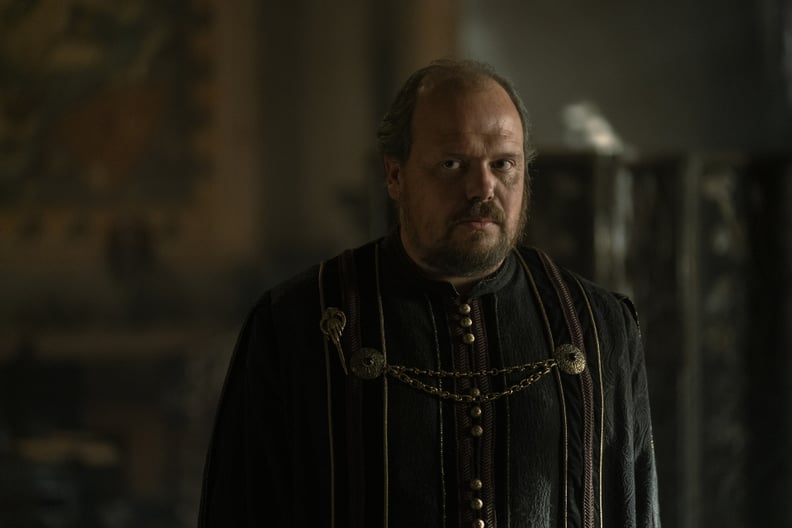 Sagittarius (Nov. 22-Dec. 21): Lyonel Strong
After Otto Hightower is let go as the Hand to the King, Viserys knows he could only trust one person — Lyonel Strong. True to who he is and what he believes in, Lyonel provides thoughtful yet honest feedback to Viserys. Thanks to his incredible schooling at the Citadel, Lyonel is known to be well educated. Whenever Viserys needs a word of wisdom or some tough love, he's the perfect person to go to since his Sagittarius nature takes pride in being candid. However, his honesty might land him in hot water, as he openly questions his son Ser Harwin about fathering Rhaenyra's children. But true to his Sagittarius nature, Lyonel would rather be blunt than secretive.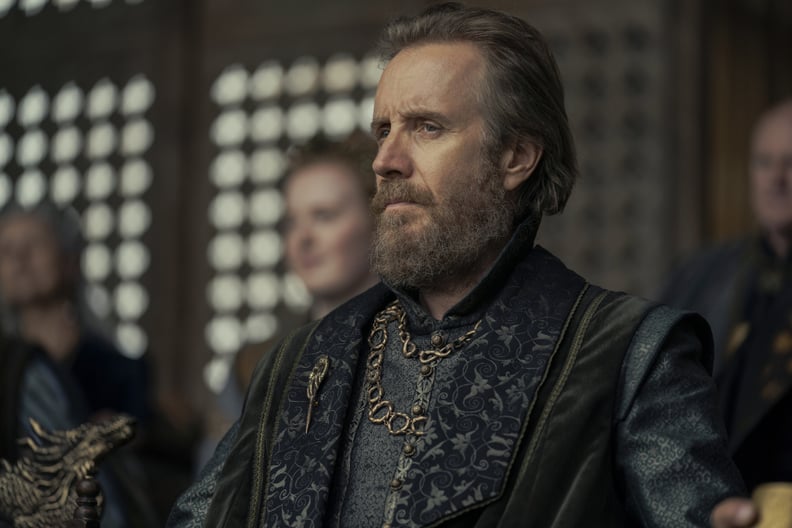 Capricorn (Dec. 22-Jan. 19): Otto Hightower
Traditional and entrepreneurial, Otto Hightower is the Capricorn to watch in Westeros. Since Otto exudes cunning tendencies, he often looks for the right opportunity to get as close as possible to the Iron Throne. Serving as Hand to the King for a few Targaryen rulers, Otto is fairly grounded in his reputable position. When the opportunity arises, he encourages his daughter, Alicent, to spend time with the recently widowed King Viserys in a plot to have them marry and bear children to challenge Rhaenyra as heir. Unfortunately, his plans to put House Hightower into power are thwarted when Rhaenyra catches on. However, Otto's Capricornian legacy continues (if only briefly) through Alicent and her children.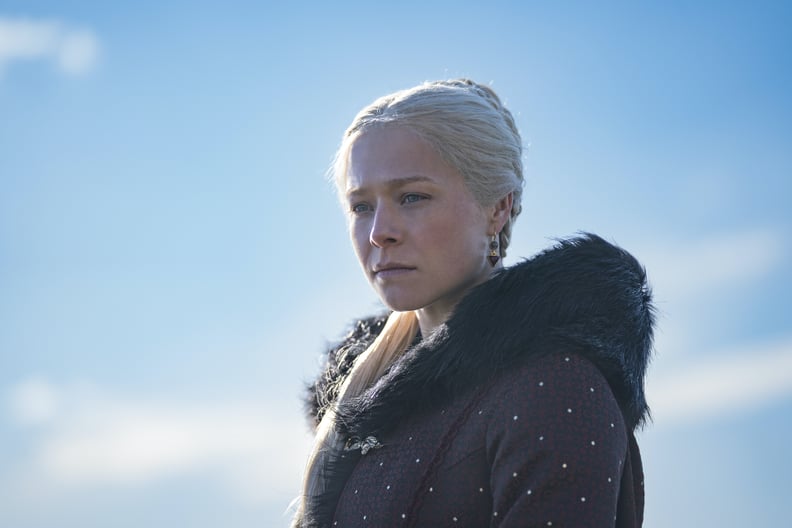 Aquarius (Jan. 20-Feb. 18): Princess Rhaenyra Targaryen
Unlike any other and first of her name, princess Rhaenyra Targaryen is undoubtedly an Aquarius. When Viserys names her as his heir, she immediately becomes quite an unconventional political choice. No other woman has ruled over the realm at this point, so Rhaenyra is a uniquely progressive yet controversial heir. Like Aquarius, Rhaenyra is both traditional and modern. She entertains marriage for political reasons yet still enjoys her affairs, just like the men of the realm do. Her out-of-the-box intelligence is apparent, such as picking Ser Criston Cole for his experience in battle despite being advised to pick another knight. Although she is an unexpected underdog, she will surely have a unique opportunity to garner support from the rest of Westeros.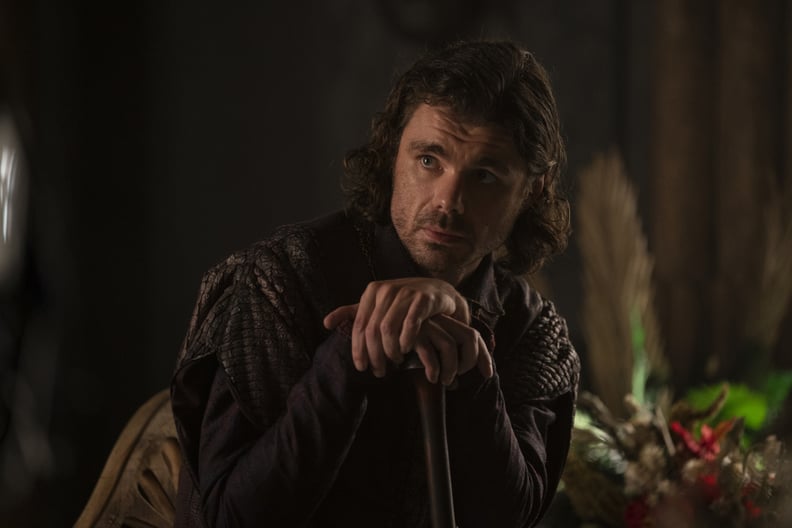 Pisces (Feb. 19-March 20): Larys Strong
Elusive and deceiving, Larys Strong seems to slide right in like a Pisces. Like the sign of the fish, Larys tends to weave in and out as he works behind the scenes. Serving as a personal consort to Alicent, Larys has the privilege of knowing all of the top-secret intel. He has a creative way of satisfying his political agenda, especially since he's like a hidden enemy. Not many people regard Larys as a strong influence on Alicent's ambitions, but his slippery energy allows him to sneak about. His Pisces-like mannerisms come through even more when he uses metaphors and historical references when speaking with Alicent. Since Larys hasn't revealed much, his position and motivations might be a bit confusing.