8 Ways "House of the Dragon" Puts a Spin on Plot Points From the Book
As POPSUGAR editors, we independently select and write about stuff we love and think you'll like too. If you buy a product we have recommended, we may receive affiliate commission, which in turn supports our work.
Adapting a book into a TV series always comes with plenty of changes to the plot and characters — some small, some enormous. For HBO's "House of the Dragon," however, the adaptation style is a little bit different. "Fire & Blood," the book by George R.R. Martin that serves as inspiration for the TV series, is told as a fictional "history" book, compiled from the historians of Westeros and, therefore, colored by the winners of those in-universe conflicts, just like real-world history is.
As a result, "House of the Dragon" takes a different tactic when it comes to book-vs.-TV differences. In many cases, these "differences" are more like "behind-the-scenes" peeks at what really happened, in contrast with what the "history books" will later report having happened. The first season alone has already seen some notable changes in perspective — here are just a few of the most memorable changes "House of the Dragon" has made.
Sign up for HBO Max now to watch "House of the Dragon."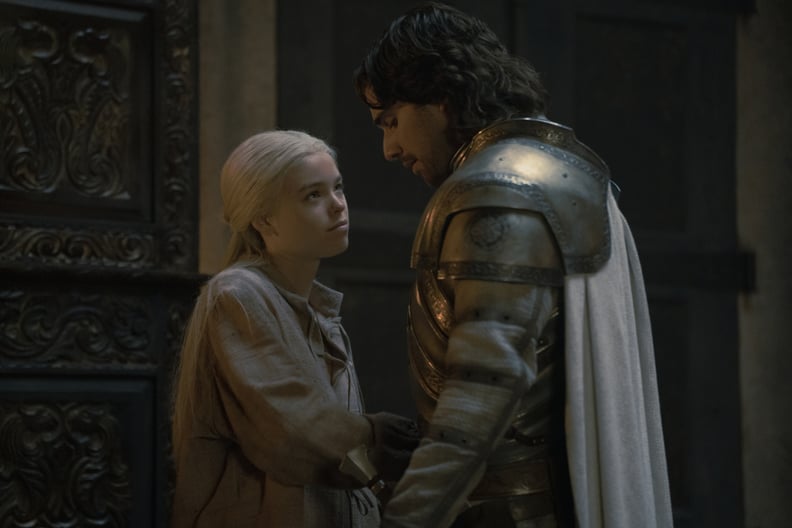 Rhaenyra and Criston's Relationship
In the book, the exact nature of Rhaenyra and Criston's relationship is gossiped about but never confirmed. Different sources report different things: some say she tried to seduce him but he rejected her, while others say she was the one doing the rejecting.
The TV adaptation creates a version where all of those stories are a little bit true. Rhaenyra and Criston seem to like one another, and she first has a crush on him. She does seduce him, and he's initially reluctant because of his Kingsguard vows. Later, however, he begs her to elope with him, and she turns him down to fulfill her royal duty, and an angry Criston becomes one of her nastiest enemies.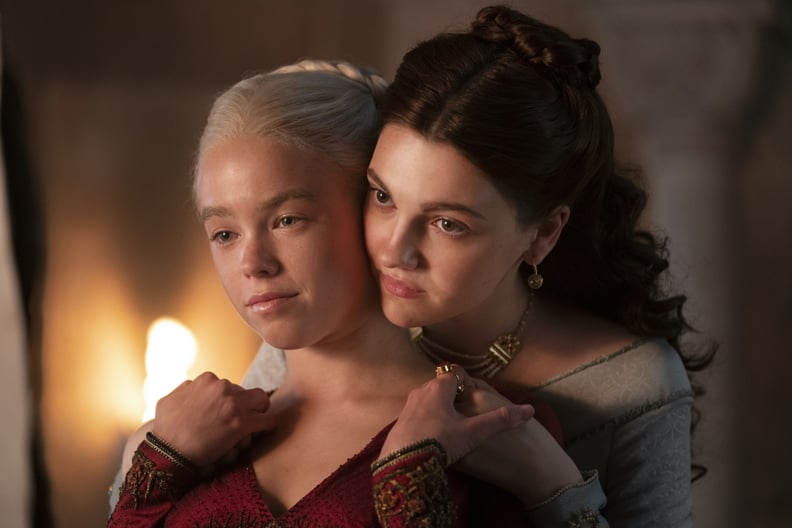 Rhaenyra and Alicent's Friendship
One of the more devastating alterations from the book to the TV show is the depiction of the relationship between Rhaenyra and Alicent. In the book, they are acquainted with each other, but they don't have much of a relationship until after Alicent marries Rhaenyra's father, King Viserys.
The TV version of their relationship makes their later deadly rivalry more tragic. When we first meet them, they're teenage girls and best friends, closer to each other than anyone else. The scheming of others pushes them — often powerless, as even the wealthiest women are shown to be — into positions where they lose trust in each other and become enemies.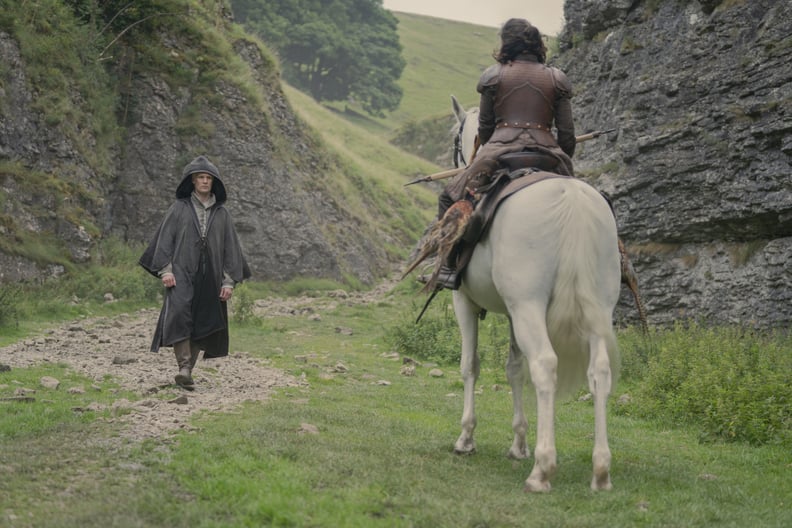 Rhea Royce's Death
Daemon Targaryen is married three times, each with its own set of complications. In both the book and the TV show, he's very unhappily married to his first wife, Rhea Royce, who likewise is not particularly thrilled with their marriage. The book depicts her sudden death as a riding accident, after which Daemon returns to the Vale to give her funeral rites and claim her inheritance as his own.
The TV version, however, adds a wrinkle to this. While Rhea's riding accident is still the story told publicly, we see the truth. Daemon encounters her while riding and frightens her horse, causing it to throw her off and fatally injuring her. Daemon ensures her quick death by bludgeoning her with a rock and then passing off her death as a terrible fall on the rocks while riding.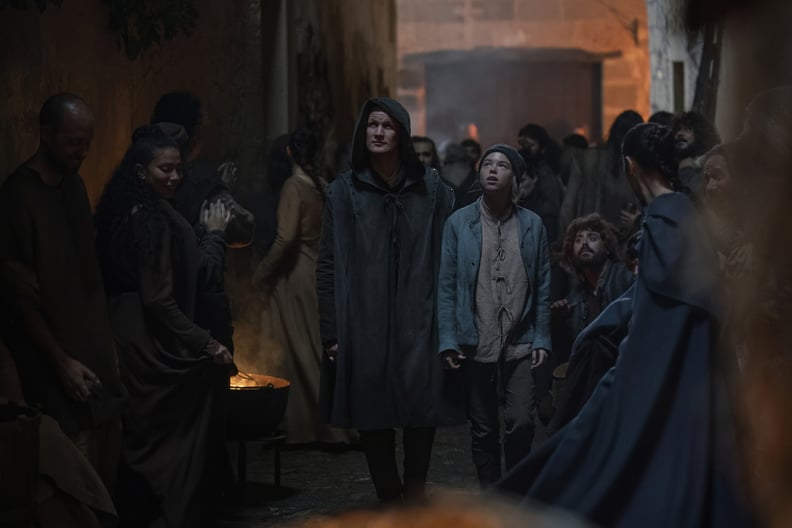 Rhaenyra's Night Out With Daemon
As with her early relationship with Criston, Rhaenyra's initial relationship with her uncle, Daemon, is speculated about by the fictional historians in "Fire & Blood" but never confirmed. The book suggests she once asks him for "lessons" so that she can seduce Criston, while other sources claim Daemon himself slept with Rhaenyra.
Once again, the TV version shows us how all of these rumors have a kernel of truth but aren't quite the actual story. Daemon flirts with Rhaenyra and whisks her away to see the seedy underbelly of the city. He takes her to a brothel and seemingly has no problem if anyone sees them, and they share a passionate kiss. When they begin to undress, however, Daemon finds himself physically unable to go through with it and storms off, leaving Rhaenyra there. When Viserys later confronts him about the rumors, he offers to marry Rhaenyra; meanwhile, she winds up sleeping with Criston. It's not until many years later, just before their marriage, that Rhaenyra and Daemon actually sleep together.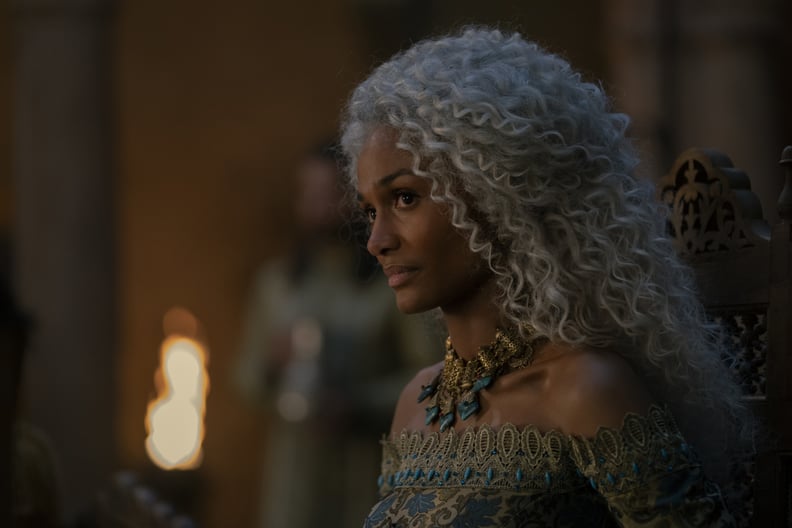 Laena Velaryon's Death
Childbirth is dangerous in Westeros, and in both the book and the TV show, Laena Velaryon is one of the victims. Both versions of her story depict it ending mostly the same way: as she tries to give birth to her and Daemon's son, the labor goes wrong. Her son doesn't survive, and after a few days, she dies, too, unable to reach her dragon, Vhagar, for one last ride.
"House of the Dragon" adds a slightly different layer to her death. This time, Laena does reach Vhagar, knowing that she is dying. Instead of dying in childbirth, she fulfills her wish to die a "dragon rider's death" and orders Vhagar to kill her with dragon fire.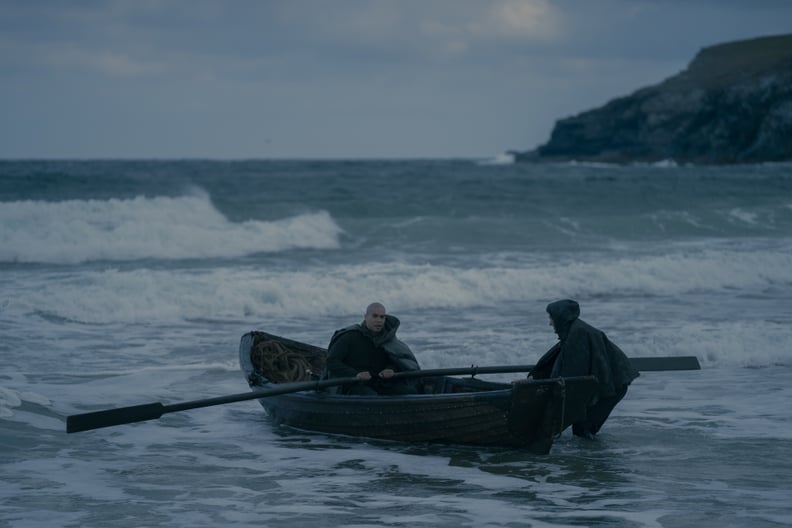 Laenor Velaryon's Fate
"Fire & Blood" depicts Laenor Velaryon's life as rather tragic. He's heavily implied to be gay, sees his "favorite" (aka his boyfriend) die at his wedding celebration, and is stuck married to Rhaenyra while they both have affairs. Ultimately, he dies when his latest lover, Ser Qarl, kills him in the marketplace, reportedly paid off by Daemon or someone else.
While Laenor in the TV show does go through some of these tragedies, the show "reveals" that his tragic ending is actually just a cover story for history. Daemon does pay Qarl to get Laenor out of the way so that he and Rhaenyra can marry, but the plot is to fake Laenor's death, not actually kill him. Laenor is last seen sailing east with Qarl to live out his life far from the scheming of Westeros.
The Parentage of Rhaenyra's Sons
This particular storyline is more a case of "House of the Dragon" making explicit what "Fire & Blood" merely implies. In the book, Rhaenyra's sons Jacerys, Lucerys, and Joffrey are heavily rumored to be the illegitimate offspring of her ongoing affair with Ser Harwin Strong, particularly since they are dark haired and do not have Targaryen coloring. However, since Laenor's mother, Rhaenys Velaryon (previously Targaryen), has dark hair due to having a Baratheon mother herself, the possibility remains that the boys could be Laenor's.
"House of the Dragon" pretty much confirms that Rhaenyra's three Velaryon sons are actually Harwin's. He is clearly very close with the boys, and since Rhaenys is a Targaryen blonde in this adaptation, there's no other plausible source for the boys' dark hair.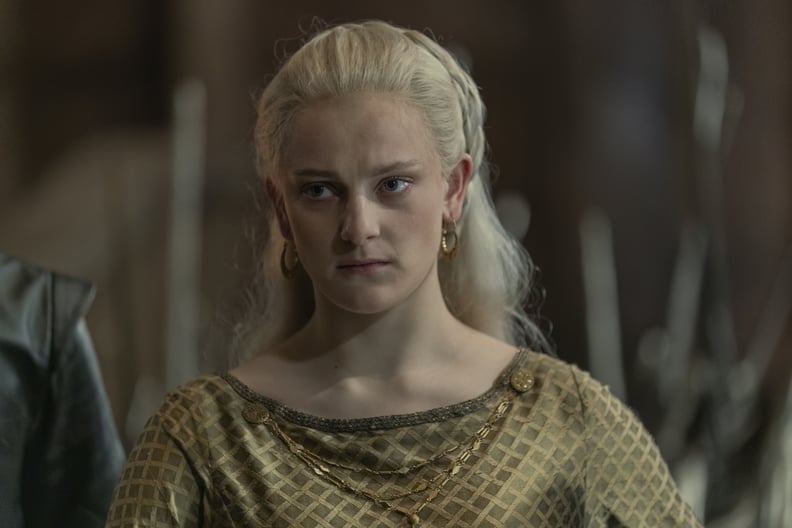 Princess Helaena's Prophecies
In "Fire & Blood," Princess Helaena is a deeply tragic minor character. Married off to her brother Aegon, her most notable role comes later into the civil war when she is forced to make an impossible choice and winds up meeting a devastating fate herself.
"House of the Dragon" weaves Helaena into the story earlier. Throughout her appearances, she seems strange and mutters apparent nonsense, but that nonsense almost invariably turns out to be prophetic. So far, she has predicted her brother Aemond losing an eye, the appearance of the dragon Meleys from underground, and the civil war between factions of her family.