Everything You Need to Know About Fate: The Winx Saga's Season 1 Finale
Season one of Fate: The Winx Saga took us on a wild, mystical ride: harnessing fire powers, baby changeling switches, terrifying Burned Ones, a vengeful murder, and countless dark secrets in the magical boarding school of Alfea. A series that's not for the faint of heart, although the show is based on the early 2000s cartoon Winx Club, it is a mature retooling that makes for a somber, mysterious take. As we see main character Bloom find out she is actually a changeling (a fairy baby swapped at birth with a human one) and that her parents aren't actually her parents, the series becomes a constant battle against the evil Burned Ones who constantly border the premises of Alfea.
With an ex-headmistress trapped as a captive who soon gets revenge, plus countless rivalries, romances, and unsolved mysteries, season one ends with a bang – and now we're really hoping for a season two. Ahead, find out where each character ends up by the end of season one.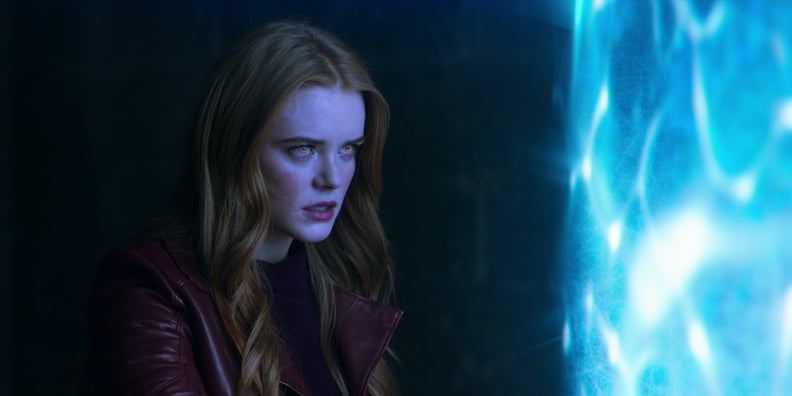 What Happens to Bloom in Fate: The Winx Saga Season 1?
Bloom is the protagonist that goes through the most prominent hero's journey and character arc, going from California native and unlikely fairy to finding out she's actually a powerful changeling. Born a fairy and swapped at birth with a human baby, Bloom finds out her parents are actually not her birth parents, and that her story is far more complicated than at first glance. At first, her insecurities and roller coaster of emotions prevent her from being able to control her magic, but she soon finds the power within her to harness her fire-wielding abilities and use them to her advantage.
Bloom goes from starting an accidental fire in her California home due to her immense anger to controlling it thoroughly enough to killing the Burned Ones all at once in the final episode. To get there, she is pushed along by her friends, and by Rosalind, the ex-headmistress who was trapped by Dowling. Rosalind helps Bloom tap into old world magic that was thought to be lost, and is extremely powerful. That being said, Bloom rejects depending fully on Rosalind. Apart from finding herself, Bloom also establishes a flirtatious relationship with Sky, that becomes more intense when he breaks up with Stella once and for all. By the end, Bloom makes a trip back to California to tell her parents the truth about her origins, stronger and more sure than ever of her abilities.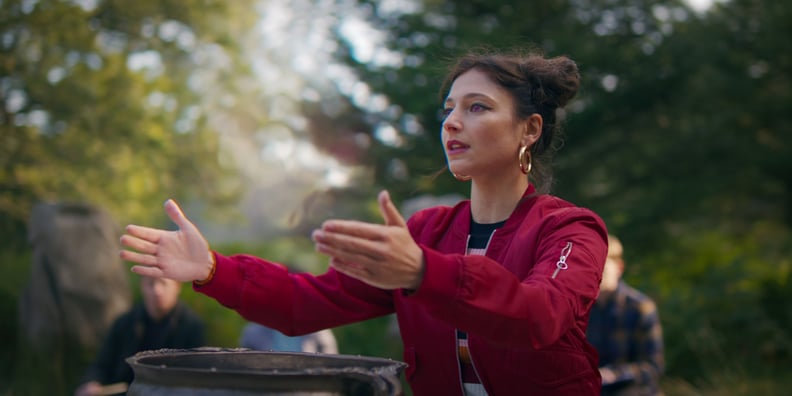 What Happens to Musa in Fate: The Winx Saga Season 1?
Musa is Alfea's resident empath, with a special ability to feel all of the emotions of everyone around her, keeping her from being able to focus on her own feelings at first. From the beginning, Terra tries to establish a friendship with her, but Musa finds it difficult to give into connections, preferring putting on headphones than actually having to feel all of Terra's insecurities and doubts.
Soon enough, Aisha makes it so that she strikes up a connection with Terra's earth fairy brother Sam, who has the ability to phase through walls and objects. Their relationship blossoms, and they form an intimate connection, although Musa is scared of being found out by Terra. However, once she fesses up, Terra thinks nothing of it and is happy for them. When Sam is trying to survive his attack by a Burned One, she takes on his pain to give him some peace. Along with the rest of the friends, Musa also helps to defeat the Burned Ones, and goes with Bloom to California while Rosalind wreaks havoc on the school.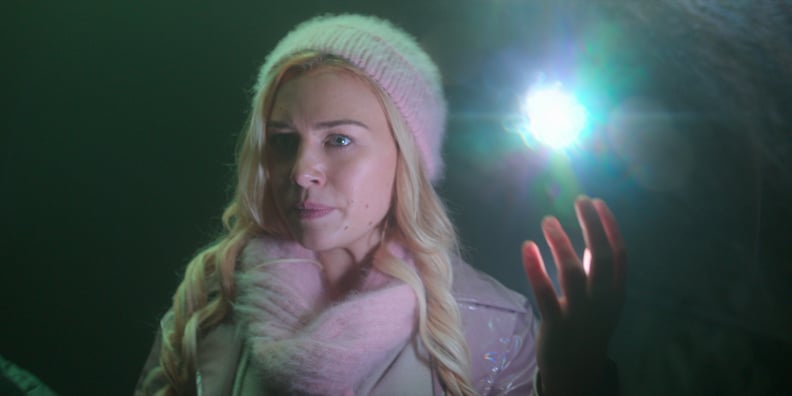 What Happens to Stella in Fate: The Winx Saga Season 1?
Stella is another character who evolves throughout the series, going from a stuck-up, jealous kind of-girlfriend to Sky who bullies Bloom, to actually becoming an ally. At first, she looks down upon Bloom, making her feel inferior in magic talents and fashion sense, while also being supremely jealous of the friendship she's growing with Sky. When Bloom loses Stella's gateway ring to a Burned One, she makes her go back and get it. While Bloom finds powerful fire-wielding abilities within her and kills the Burned One for the ring, Stella gets lost in the forest and her magic doesn't even work.
We also find out Stella is a princess and is the Queen's daughter. The ring was one of the crown jewels of Solaria. For this reason, she feels immense pressure, and is extremely guarded. Stella is emotional, Riv tells Bloom that Stella purposefully blinded her last roommate Ricki, who had flirted too much with Sky, but it was accidental and caused by her feelings. And she's also a bit evil – Stella tells Riv that Bloom is a changeling, which causes Sky to break things off with her for good in episode four. However, throughout the rest of the show, she redeems herself by helping the group defeat the Burned Ones, and being another source of support with her unique powers of photokinesis and making herself invisible.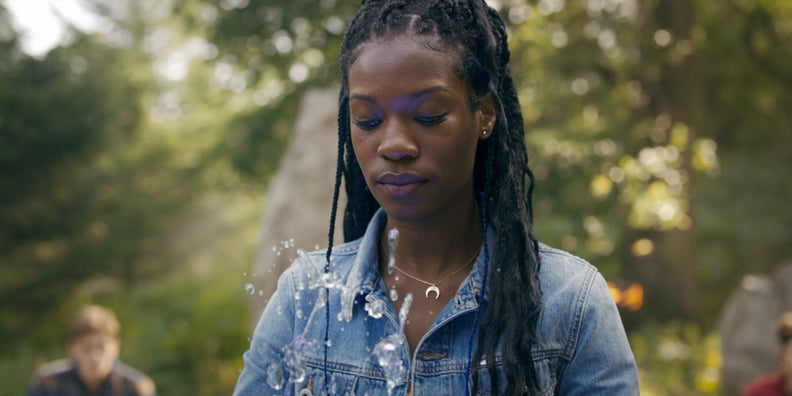 What Happens to Aisha in Fate: The Winx Saga Season 1?
Throughout the first season of the magical series, Aisha is a constant grounding force, using her powerful water-bending abilities to defeat Burned Ones (and soak Riv while playing beer pong). At the beginning, she is admittedly a bit judgmental to others (she admits she is team judge-y Gryffindor, while Bloom is Slytherin) but evolves throughout the series. She uses her water-wielding powers to help Bloom when she needs it most, saving her from lighting the entire forest on fire in the first episode, and teaming up with Bloom to kill the Burned One who has Stella's ring. She also uses her competitive nature to further her skills, honing in on her past as a swimmer. By the end of the season, she joins the rest of the girls in defeating the Burned Ones, and then going to California for a while with Bloom.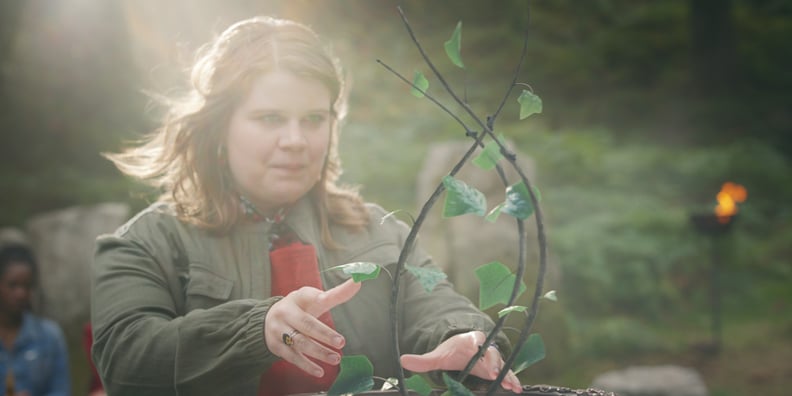 What Happens to Terra in Fate: The Winx Saga Season 1?
Terra is another character who truly changes from start to finish of the first season, with an insecure streak at the beginning of the series that soon diminishes. She starts by talking too much to roommate Musa, taking it personal when she prefers to just have her headphones on, rather than thinking it might have more to do with her own personality than anything else. She also shows her insecurity by not wanting to change in front of anyone, and being self-conscious. However, she soon takes control of who she is, and finds her inner strength and fire: her fairy ability is to control plants, soil, rock, and any other Earth elements, and her magic is put to good use. She uses her powers to choke Riv with a vine to teach him a lesson, and also to stop Silva from wielding his weapon when he is attacked by a Burned One. Terra finds strength to stand up for herself against Dane, who took advantage of her kindness, and to help out her friends when times get tough against the Burned Ones.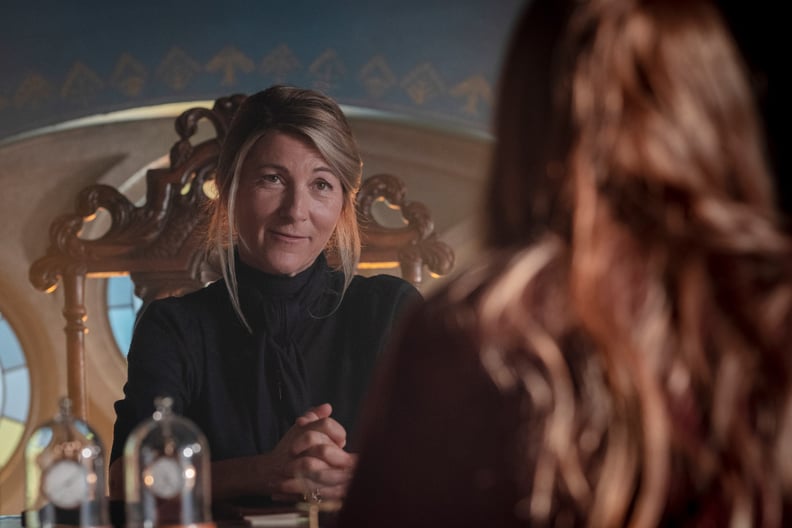 What Happens to Dowling in Fate: The Winx Saga Season 1?
Headmistress Dowling has one of the most interesting, if not tragic, character arcs in the series. Always proper, and a major mystery, we soon find out she is harboring more secrets than she could ever let on. Motivating and pushing Bloom forward, she is one of her biggest supporters, and has massive powers of her own, with the ability to killed Burned Ones. However, we soon find out she chose not to tell Bloom she is a changeling, and is is holding ex-headmistress Rosalind captive, telling everyone she died. Once the secret is out, Dowling warns Bloom about Rosalind's evil powers, and once she is released, all hell breaks loose. By the end of the season, Rosalind kills and buries Dowling, making way for a new era at Alfea that might be good, or very evil.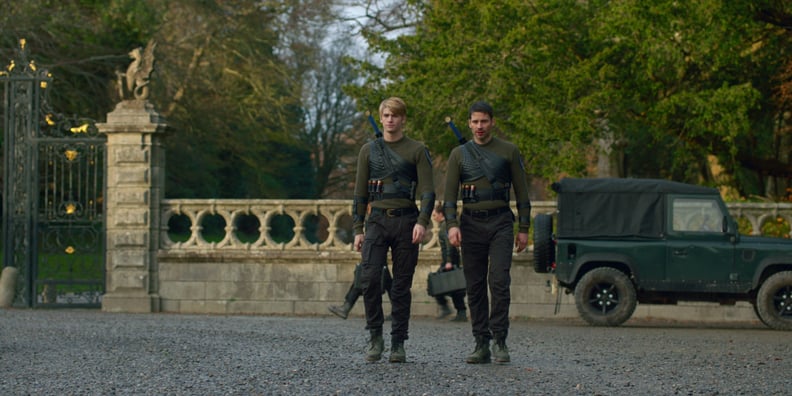 What Happens to Sky in Fate: The Winx Saga Season 1?
During the first season of the series, Sky goes from judgmentally-flirty heartthrob to a full-fledged love interest to Bloom, growing substantially in the process. Sky is Stella's ex-boyfriend, and throughout the first half of the season, he continues to date her. Breaking up with her once she tells people Bloom is a changeling, he leaves behind Stella's toxic nature and begins to get closer to Bloom. Apart from their budding relationship, Sky is constantly there for Bloom and the rest of his peers, using his jaw-dropping fighting skill as a Specialist to defeat Burned Ones, even stabbing one before Dowling fully kills it.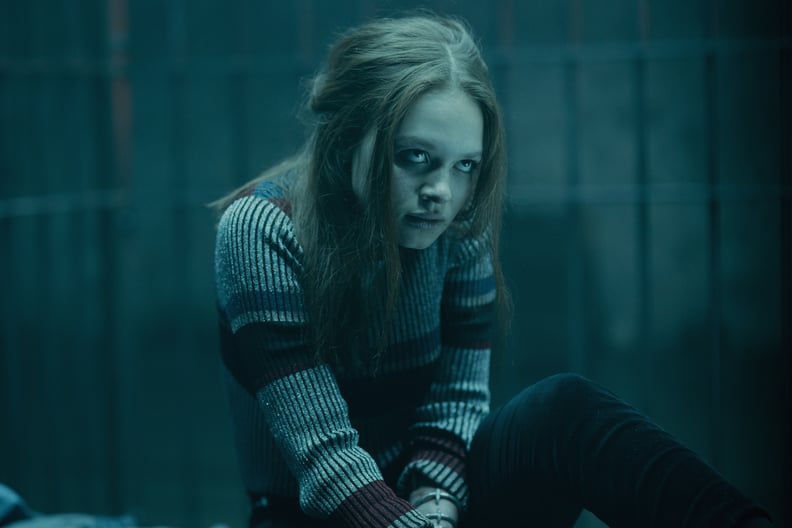 What Happens to Beatrix in Fate: The Winx Saga Season 1?
Beatrix is shady and mysterious from the start, showing her intentions in attending Alfea are much more complex than simply wanting to perfect her lightning-centered magic skills. Beatrix has theories that she's on a mission to prove, relating to her and Bloom's changeling origins. She tells Bloom everything she knows: about how they became changelings, how Dowling is hiding a trapped Rosalind while telling everyone she died, and about all kinds of things Dowling might be hiding from her past. Dowling imprisons Beatrix, and soon, Bloom helps her break out.