No, Pedro Pascal Did Not Quit The Mandalorian
The Mandalorian: What We Know About That Weird Pedro Pascal Rumor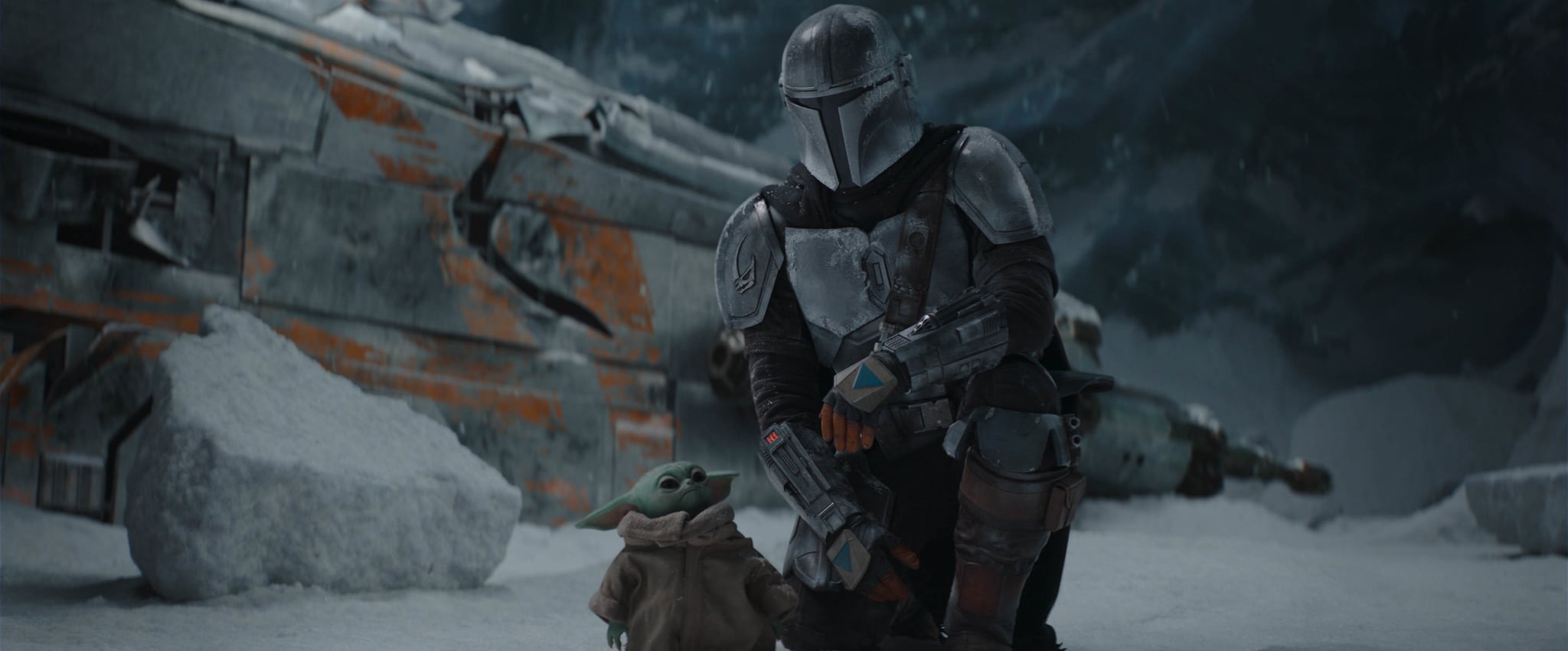 Strange rumors are nothing new in the Star Wars world, but if the internet has you wondering if Pedro Pascal left The Mandalorian, we can set you at ease. The so-called leak ahead of season two has had fans in a tizzy, but a closer look at it seems to pretty well debunk the idea that Pascal has left Din Djarin's armor behind.
Unsurprisingly, the rumor started with — you guessed it — social media. YouTuber Grace Randolph, who's posted inaccurate "leaks" before (mostly about DC Extended Universe projects), claimed in a reaction video to the season two trailer that Pascal had quit halfway through filming because he was upset about never getting to show his face. She claimed that Pascal wanted to have more scenes with Din Djarin's helmet off, was told no, and "became difficult" to the point of trying to get the Lucasfilm higher-ups to intervene on his behalf. The result, Randolph claimed, was the Mandalorian team telling Pascal, "You should just go." Later, another YouTuber "corroborated" the rumors and upped the ante, claiming Pascal was complaining directly to George Lucas (who, it should be noted, is no longer in charge of Lucasfilm in any practical capacity).
There are just a few problems with this rumor, though (other than them not being confirmed by any reliable source). First, Pascal has famously had a good relationship with the Mandalorian team. One of his stunt doubles, Brendan Wayne, told Vulture in 2019 that, "He's just an actor. And I mean that in the good way, not the bad way. He likes to learn and he likes to collaborate and he's very good at it." Costar Gina Carano, who plays ex-shocktrooper Cara Dune, also told Entertainment Weekly how Pascal helped her with her scenes by removing the helmet when the camera was on her. "I really wanted to see his eyes, which really helped," she explained.
The other issue is that social media from the production team itself doesn't seem to corroborate the rumor. Phil Szostak, who is the creative art manager at Lucasfilm, tweeted in August about visiting the set of The Mandalorian in February, during "the last of many months of shooting... I got to give the titular Mando himself, Pedro Pascal, a "hey there" on the way out." The rumor that Pascal left the show hinges on the idea that he left mid-season and didn't come back, which wouldn't match up with Szostak's anecdote about chatting with him near the end of production. All in all, it seems to be the kind of rumor that draws a lot of attention without much to back it up.