Euphoria's Javon Walton Talks Ashtray's Final Scene
Turns Out Ashtray Was Supposed to Have a Different Fate in "Euphoria"
Watch out! This post contains spoilers.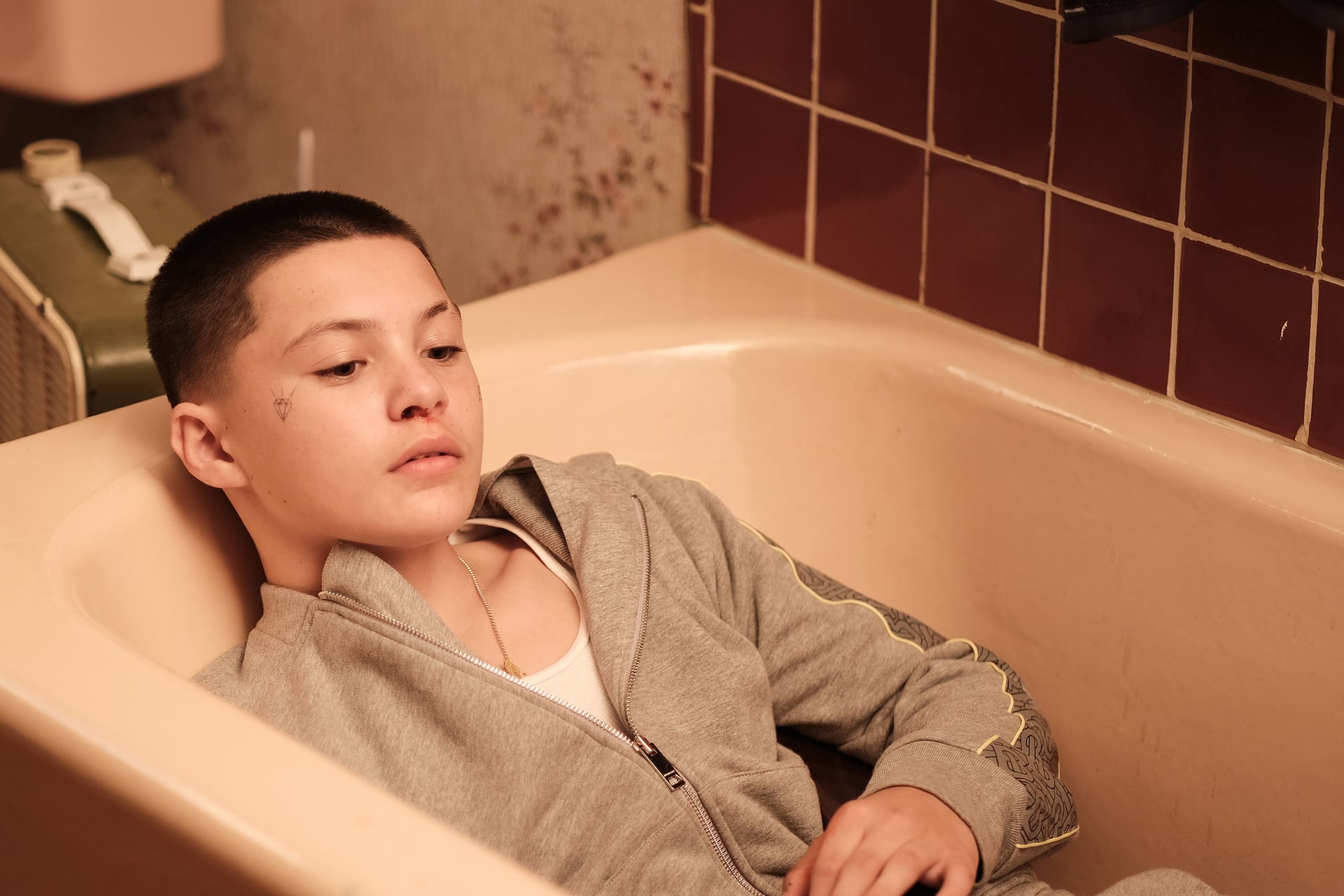 "Euphoria" caught us all off guard on Sunday with that tragic scene between Ashtray (Javon Walton) and Fezco (Angus Cloud). Season two had a dark cloud around it that hinted at the possibility of someone dying, but in no way were we prepared for Ashtray's shootout with an entire SWAT team in the shocking finale, much less how it ended. At the end of the episode, it looks as if Walton's character takes a bullet to the forehead after he shoots one of the cops. But according to the actor, that final scene wasn't originally supposed to turn out that way.
"Ashtray wasn't supposed to get shot," Walton tells Variety. "It was Fez that was supposed to get shot at first, which is crazy. And then, like a day before, they changed the storyline to me getting shot." Walton added that Ashtray wasn't supposed to accidentally shoot Fezco in the original ending either. That was also written into the script a day before the actual scene was filmed.
Some viewers are still hoping Ashtray somehow survives the shootout since his final scene doesn't explicitly show him getting killed. Even Walton tried to defend the theory, telling Esquire that he hopes Ashtray finds a way to reunite with Fezco in season three. But with such a wild ending, it's hard to believe his character has room to return next season.