The True Story Behind Lifetime's College Admissions Scandal
Before You Watch The College Admissions Scandal, Brush Up on the Real Case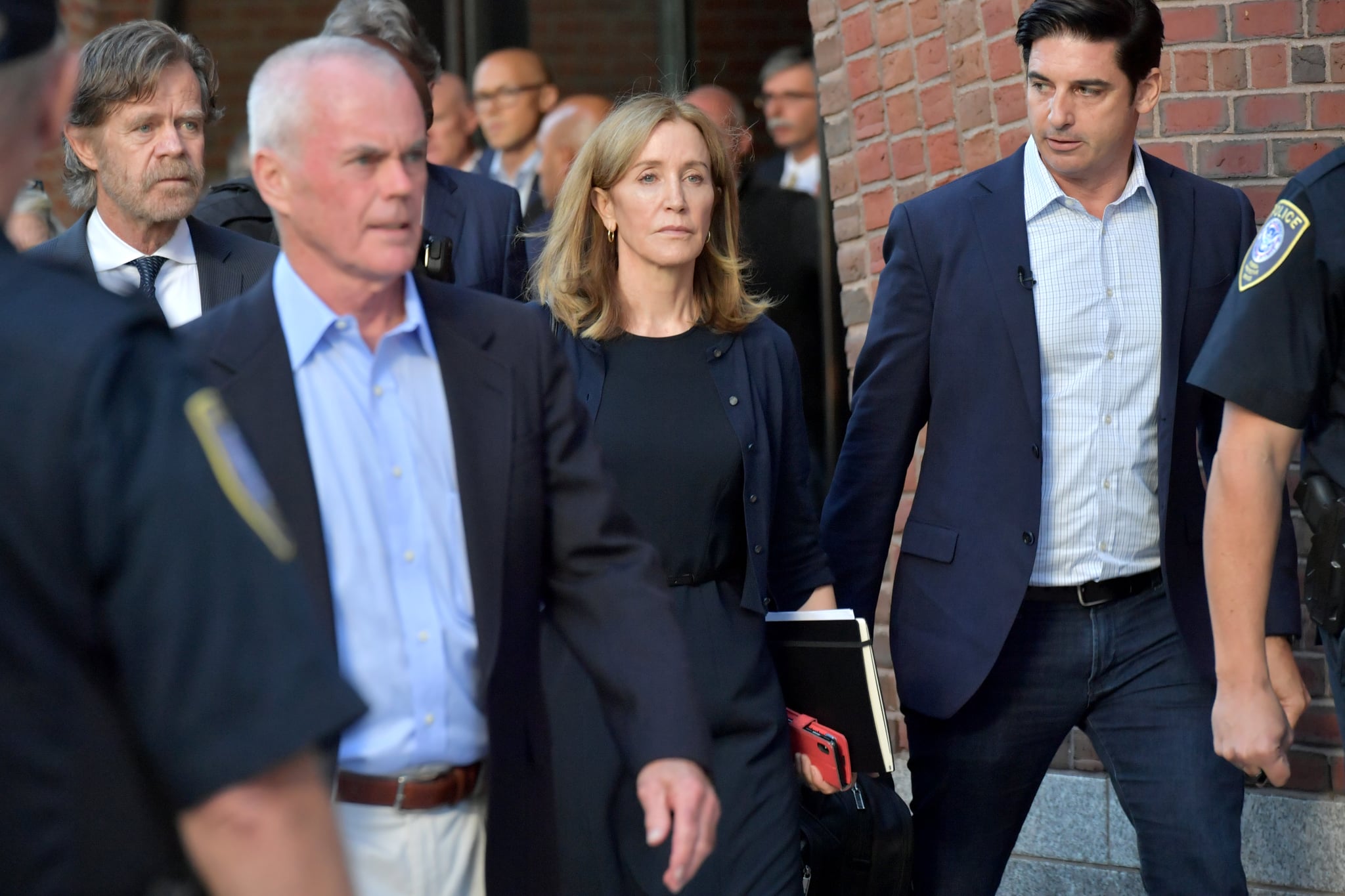 Prepare a fresh pint of ice cream because Lifetime's The College Admissions Scandal premieres on Saturday. Though billed by the network as a "ripped from the headlines" story, the movie will take certain liberties with its characters and plotlines. Meanwhile, the real story of the scandal is just as dramatic and twisty as anything a writer could create. Ahead of the movie's debut, here's a recap of what has happened in the seven months since news of the real-life college admissions scandal broke.
What Happened?
On March 12, 2019, news broke of a massive college admissions scam, encompassing high-profile executives, Hollywood stars, and more, along with coaches and administrators at several American universities. The overarching theme of the scam centered on parents who paid large amounts of money in order to get their children into elite colleges, with the assistance of a fake college prep business run by William Singer. According to the initial report in The New York Times, the exact methods of cheating varied widely. Some parents faked photos and evidence of their children being athletes and bribed coaches to mark them as athletic recruits to help with admissions. Others faked disability paperwork in order to get their children more time to take standardized tests, while still others paid to have their children's tests altered and corrected by a proctor who had been paid off.
Across the board, it appeared that the students themselves were unaware of the cheating being done on their behalf. The indictments included 50 people, including 33 parents whose wrongdoing had been uncovered by a massive federal probe nickname "Operation Varsity Blues." Several athletic coaches were also indicted, along with Singer, whose "Key Foundation" served as a cover for the millions of dollars worth of transactions. Over 200 federal agents were involved in the investigations over several months, exposing the fraudulent activities of wealthy parents and unraveling an entire industry built on finding "back doors" for families of means to get their children into specific colleges, no matter the cost.
Who Was Involved?
The indictments in March named 50 people, 33 of whom were parents and 17 of whom were administrators, coaches, and other officials affiliated with colleges or with Singer's business. Ultimately, 36 parents were indicted. Among the most recognizable names, of course, were actresses Lori Loughlin and Felicity Huffman, as well as Loughlin's husband, fashion designer Mossimo Giannulli (yes, the Target guy). According to CNN, Huffman was accused of paying to falsify her daughter's SAT, while Loughlin and Giannulli allegedly bribed college officials to designate their daughters as recruits to the crew team, going so far as to falsify pictures of the girls rowing, even though neither girl actually played the sport.
Singer, meanwhile, created a business that was both a legitimate college counseling service and a front for the more extreme — and illegal — activities he undertook on behalf of his wealthy, admissions-obsessed clients. A USA Today investigation suggested that Singer's schemes had been going on for over a decade. His methods varied widely, but all with the same goal: using faked paperwork — at a high price — to get students into schools where they might not have gained admission otherwise.
What's Happening Now?
The cases are working their way through the courts right now. So far, only two parents have been sentenced. Huffman received a sentence of two weeks in prison and a $15,000 fine for having her daughter's SAT doctored, while businessman Devin Sloane was sentenced to four months in prison, a $95,000 fine, and 500 hours of community service for faking a water polo career for his son and funneling $250,000 through a fake charity to bribe a coach to go along with the lie. Loughlin, meanwhile, has yet to be sentenced, along with the others in the case.
The Lifetime movie version, which debuts on Oct. 12, will not focus on any of the real people involved in the case. Instead, it will depict a fictionalized version of the story, with the same plot but fictional characters standing in for the celebs, coaches, and businesspeople from the real scandal. As the movie presents its own highly dramatized version of events, we expect more news to continue trickling out as the real cases make their way through the legal system.