Meghan Markle Will Narrate Disney's Documentary Elephant
Meghan Markle Will Narrate Disneynature Documentary Elephant For an Amazing Cause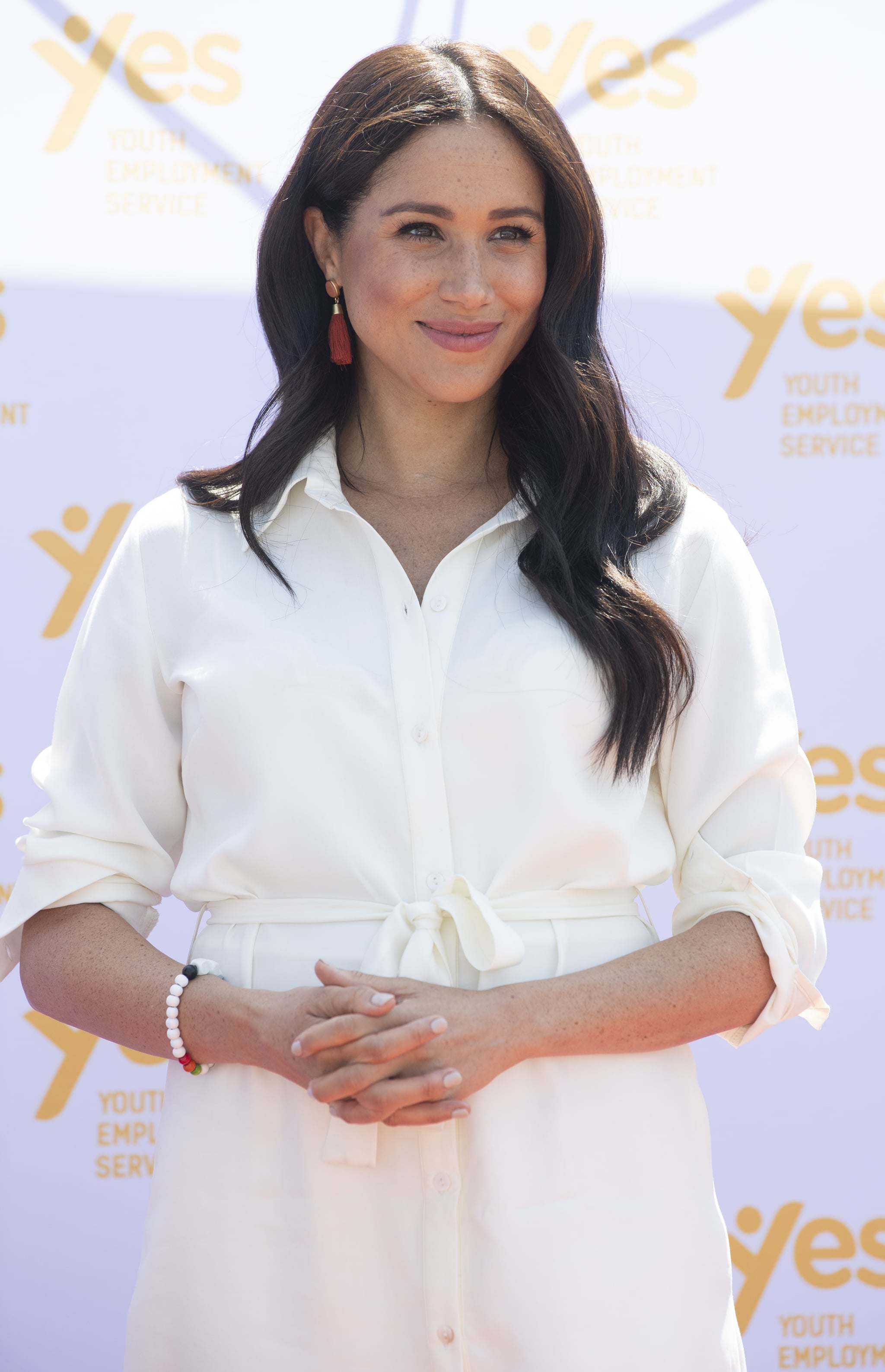 Meghan Markle is using her voice to support a major cause — literally. On March 26, Disney revealed the 38-year-old duchess is the narrator of Disneynature's Elephant. The film, which is set for an April 3 release on Disney+, will follow an elephant family's 1,000-mile journey across Africa. Markle is lending her voice in exchange for a donation to conservation charity Elephants Without Borders. The Botswana-based organization aims to preserve the biodiversity and landscape of elephant populations in African countries.
This isn't the first time Markle has partnered with Disney for philanthropy. In July, she and Prince Harry attended the UK premiere of The Lion King, which was held in support of African Parks — a nonprofit dedicated to strengthening wildlife conservation in protected areas. In 2017, Harry was appointed president of the foundation.
News of Markle's collaboration with Disney came months after she and Harry announced they'd be stepping back as "senior members" of the royal family. "It is with your encouragement, particularly over the last few years, that we feel prepared to make this adjustment," the couple shared in a statement.
They have since made a handful of public appearances to wrap royal duties ahead of their official March 31 departure. At the beginning of the month, the duo stepped out for the Endeavor Awards and the Mountbatten Festival of Music. On March 6, two days before International Women's Day, Markle also visited Robert Clack School in Dagenham, England, where she spoke to students about the holiday. In anticipation of her Disney voiceover, watch the trailer for Elephant ahead!
Image Source: Getty / Facundo Arrizabalaga