Monique Coleman Says High School Musical 3 Broke Her Heart
Monique Coleman Says Being Excluded From the "HSM 3" Tour "Broke My Heart"
For 2000s Disney Channel kids, "High School Musical"'s hit "We're All in This Together" was an anthem that played on the radio — and in our heads — on loop almost constantly, but Monique Coleman revealed that the song's harmonious sentiment didn't extend to all of the cast members behind the scenes. On Dec. 13, Coleman, who played Taylor McKessie in the film franchise, sat down with fellow Disney Channel star Christy Carlson Romano on her podcast, "Vulnerable With Christy Carlson Romano," to reflect on the highs and lows of her High School Musical journey.
"That heartbreak really hit me very deeply and did cause a bit of a depression."
While Coleman has fond memories of working with her cast mates, she told Romano that not all cast members were equally valued by the films' execs. "Disney really broke my heart because, when I got to the third movie, I really championed the film; I always spoke so positively," she recalled. "And I was a Black girl playing the smartest girl in school, which was a very big deal at that time. When it came to promoting the third movie, I wasn't invited on the tour. They said something about there not being enough room on the plane, and they only invited Zac [Efron], Vanessa [Hudgens], and Ashley [Tisdale]. Corbin [Bleu] and Lucas [Grabeel] and I weren't included."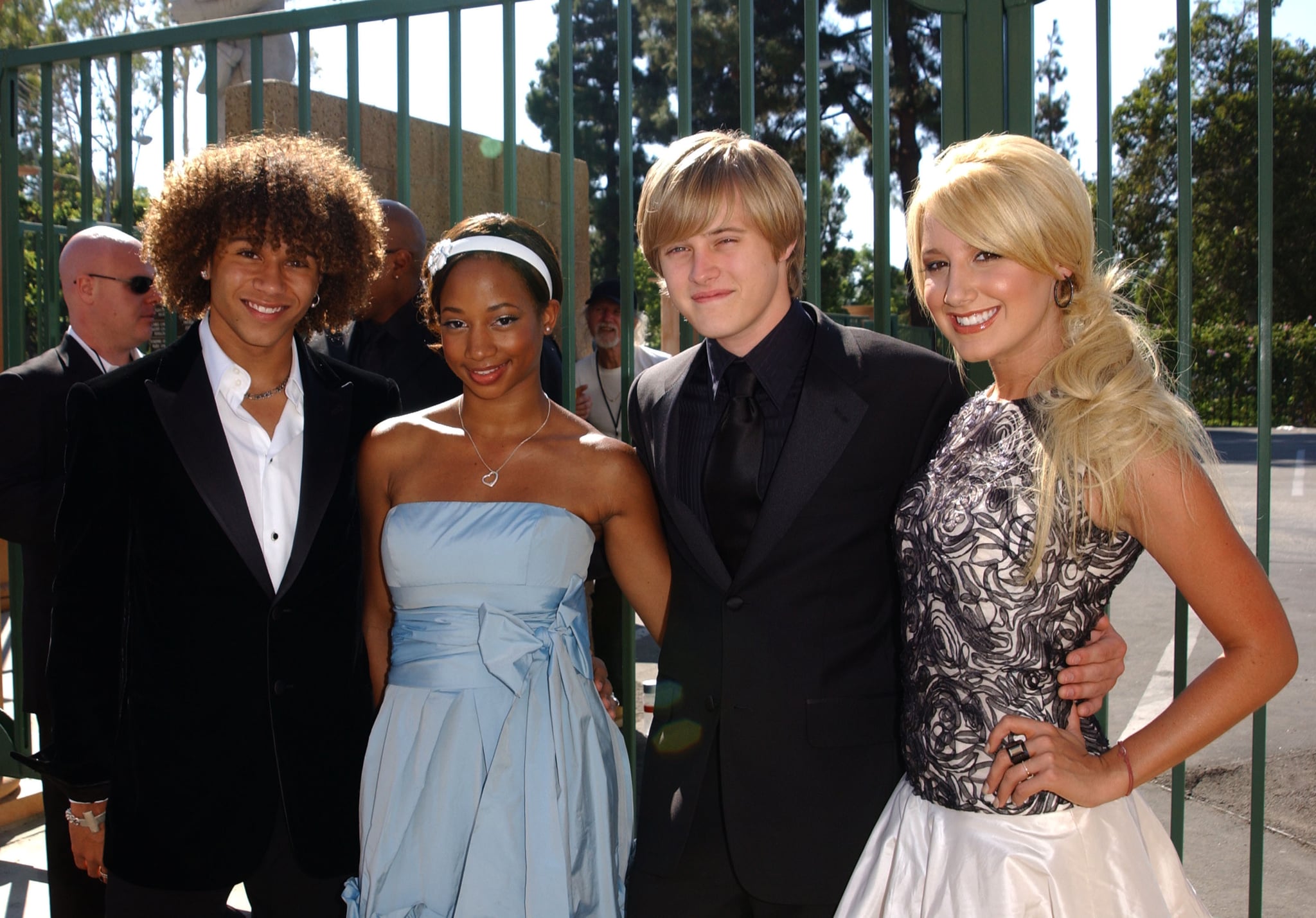 Image Source: Getty / Albert L. Ortega / WireImage
For Coleman, the reality of being excluded from a project she had grown so fond of and considered an integral part of her career at the time hurt her strongly. "That heartbreak really hit me very deeply and did cause a bit of a depression," she said. "It helped me to recognize that I was overly identifying with what I was doing and not who I was." The moment of rejection was a turning point for Coleman, who used the pain she felt to reflect on her goals and consider ways to use her fame for good.
"I always saw myself as more than just someone who was able to book a job," she continued. "I knew that there were other things that I wanted to contribute in this world, whether it be writing or directing or just other gifts that I wanted to share." Since 2010, Coleman has been the CEO and founder of GimmeMo, a "multi-platform community that creates positive content for youth and facilitates conversation about issues young people face." "I'm not going to be reduced to Taylor McKessie," she said. "I'm going to leave a message that lets you know that your dreams are also possible."
While the heartbreak she experienced behind the scenes was pivotal, Coleman added that she felt blessed to be working with such young, talented stars, many of whom saw her as an older sister. "Corbin and I are nine years apart, and Vanessa and I are eight years apart," she said. "I was 24 years old working with 15- and 16-year-olds, having an entirely different perspective."
When Carlson asked if she would ever consider working with Disney again, Coleman — who appeared in a season three episode of "High School Musical: The Musical: The Series" — said that there's always hope for the future. "I would be so open to working with Disney, absolutely," she said. "Disney's my alma mater. I tell them all the time I would like to come home. I feel like especially with Disney+, there's so much more opportunity. It's not the same as Disney Channel. There was a lot of limitation [on Disney Channel] in terms of what you were able to do and show, so I would absolutely be so open to a show on Disney."