Sana Amanat Ms. Marvel Episode 1 Interview
Ms. Marvel Creator Sana Amanat on What Makes Kamala Khan So Special
Watch out! This post contains spoilers.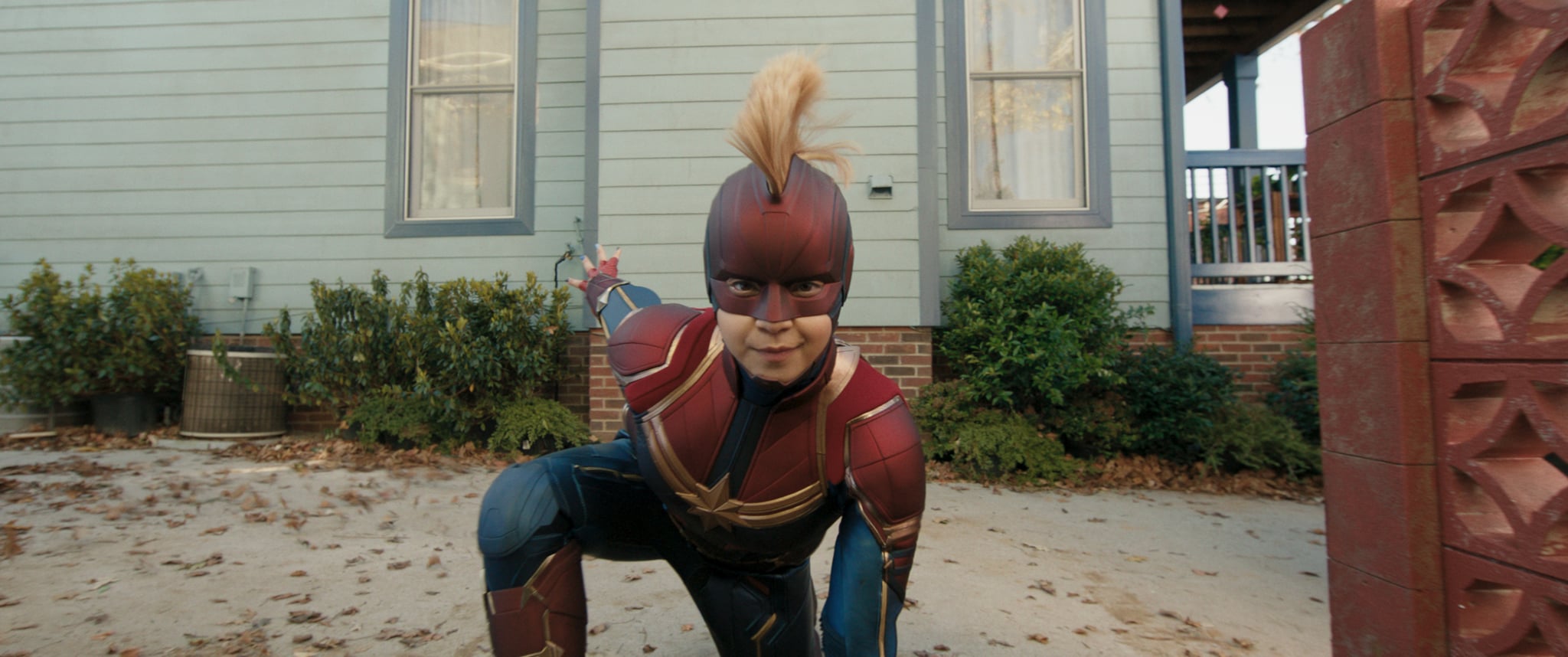 As Disney+ releases the six episodes of "Ms. Marvel" this summer, POPSUGAR has exclusive interviews with the cast and creators about making the show come to life. This week, Sana Amanat chats with POPSUGAR about episode one, "Generation Why."
Sana Amanat has been with "Ms. Marvel" from the beginning. She and fellow Marvel Comics editor Stephen Wacker had the idea for the character of Kamala Khan when Amanat shared a story about growing up Muslim American with her coworker and a bestselling comic series led by a new iconic character was born. Now, Amanat serves as an executive producer of Disney+'s "Ms. Marvel" series, which released its first episode on June 8.
The first episode of "Ms. Marvel" definitely has a classic coming-of-age vibe, which might remind viewers of a certain Marvel web-slinger across the river in Queens. But Amanat tells POPSUGAR that Kamala and her world bring their own uniqueness and specificity. "It's Kamala's voice, it's Nakia, it's Bruno, it's her parents and her brother, and her mosque. [It] just overall feels like it's giving it such a freshness," she says.
"There's something really lovely about a young girl from Jersey City looking across the river and seeing this bright city where every day these heroes save the world, and they're beautiful, and they're powerful, and they look nothing like her."
The creative team also considered how they wanted to set "Ms. Marvel" apart from other MCU stories stylistically. Amanat says, "What I love about the stylistic choices of this episode . . . is that it really also is a window into Kamala's mind and how she looks at the world. She looks at the world with bright colors and is very bright-eyed."
For Kamala, life is all about possibility. That's reflected in the way the series shows her inner world, through drawings, cartoons, and her incredible stop-motion animation video in the episode's opening moments. The inspiration came right from the comics, in which Kamala is a big fan-fiction-lover. "When we were talking to the directors, the thing that they really gravitated toward . . . was this idea that you can really expand on Kamala's world and showcase who she is by this fan fiction and creating something really big," Amanat says. "It felt like the best way to open into the series was just showing one, that Kamala was making these really cool animations, but also the fact that she is someone who is kind of looking at the world in the same way."
Iman Vellani, who plays Kamala, also provided some inspiration. Amanat explains, "Oddly enough, Iman Vellani, I feel like she's probably going to be a director or something at some point, because she makes her own little videos and fan-fiction videos, which are super fun." Amanat calls Vellani's artistic achievements "weird and quirky," and that's exactly the vibe they wanted for Kamala, too.
For the creative team, it was important to make sure Kamala's identity as a Muslim American and Pakistani American teen was showcased throughout, even if Kamala herself sometimes questions it. As Amanat points out, the show includes Kamala's community at the mosque, her friend Nakia, who wears a hijab, and some really rich religious celebrations. "I think all of those aspects were really meant to be sort of a celebration of that identity and that specific kind of identity and that experience, and we really enjoyed doing that, and I think we found the right balance," she says.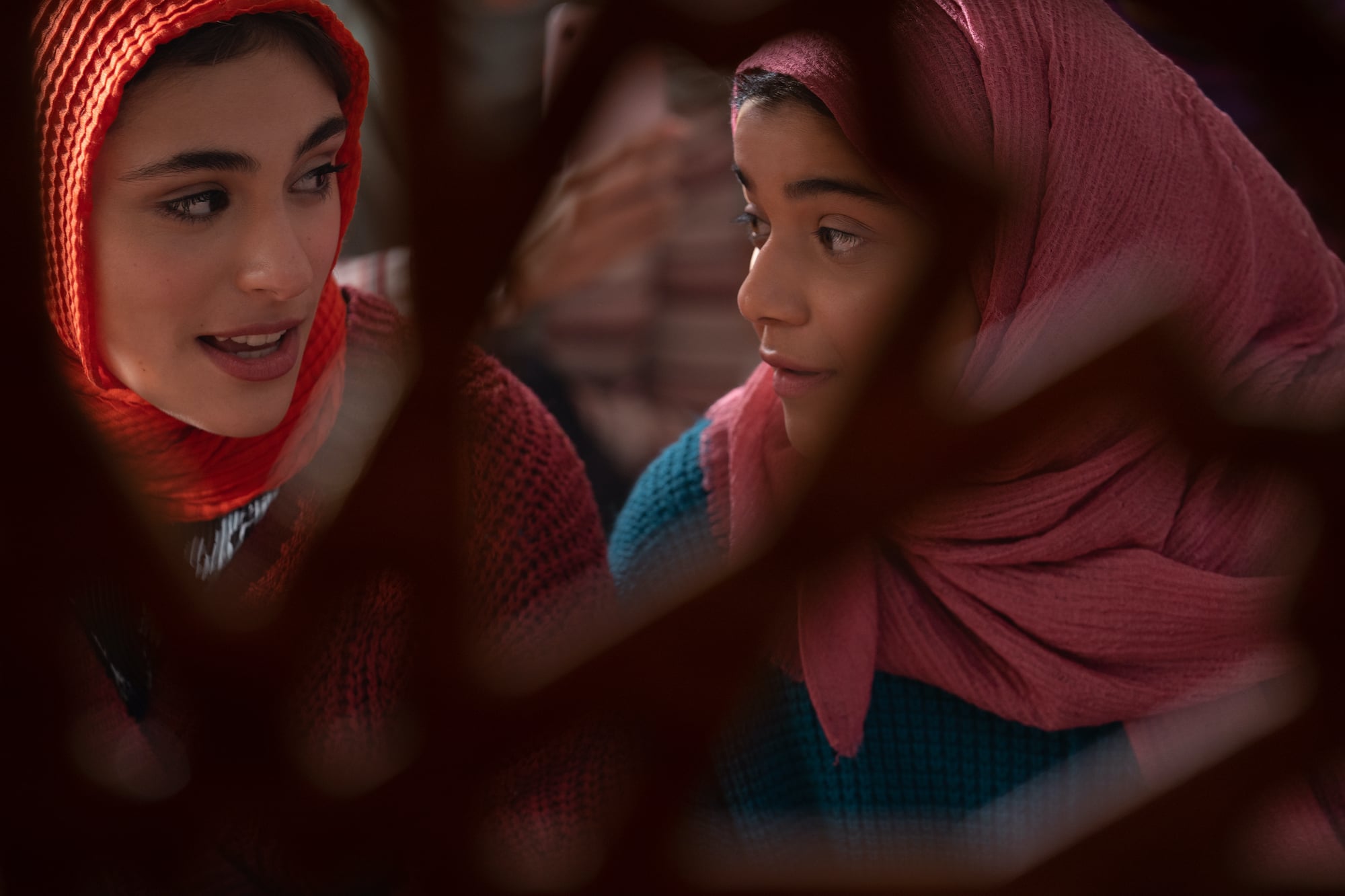 Another way they're showing off Kamala's heritage? Through the show's soundtrack. Laura Karpman wrote the original score for the show, but the series also liberally uses pop songs, plus a strong mix of South Asian music. Amanat reveals that she started curating her own Kamala playlist a long time ago and that some of her favorite tracks made it into the show. "I grew up listening to South Asian music, and I love South Asian music, and there's such incredible artists across the board in Pakistan and India, and I wanted to really try to celebrate that," she says. Viewers will also be introduced to newer artists as the show continues. She also credits Karpman with seamlessly integrating East and West in the show's score.
One of the most fun parts of "Ms. Marvel" is the setting: Jersey City. "It's just so unexpected," Amanat says. "It's such a great metaphor for Kamala's own story, because if you think about it, Jersey and Jersey City is right across one of the biggest and brightest cities in the world, New York City. Everybody knows about New York City, everybody wants to visit New York City, but does everyone talk about their lifelong dream being visiting Jersey City?"
"There's something really lovely about a young girl from Jersey City looking across the river and seeing this bright city where every day these heroes save the world, and they're beautiful, and they're powerful, and they look nothing like her," she says. And it helps that Jersey City specifically is "a microcosm" of so many different traditions.
"It gets more difficult for Kamala. She has to make real decisions about what kind of person she wants to be."
For Amanat, the show's approach to Kamala and her story in the context of the greater MCU mimics what they tried to achieve in the comics. Part of the reason why the "Ms. Marvel" comics have been so successful is that they're accessible to readers who don't know decades of complicated backstory. "This show is showing the MCU from a very grounded perspective and through fresh new eyes, through Kamala's eyes," she says. "I think that we found a really great balance of showcasing aspects of the MCU, but also delving into Kamala's world and showcasing her family." Still, there are "little hints" of what's going on outside of Kamala's life — episode one's AvengerCon is full of Easter eggs. Amanat is grateful they have the chance and storytelling space to tell Kamala's origins over a six-episode series.
Despite all the joys that came with creating the show, there was a controversy that popped up for comics fans before the show premiered: they changed Kamala's powers. In the comics, Kamala can change the size of her body parts at will; Ant-Man wishes he had her range. In the show, a mysterious bangle sent by Kamala's grandmother unlocks her powers, and she can harness cosmic energy. "It was a very thoughtful decision to change her powers," Amanat says. In the comics, Kamala's powers were tied into other storylines that were happening in the comics universe. "We wanted to make sure that her powers reflected what was happening in the MCU in sort of this next chapter and really, more importantly, linking it to her cultural heritage," she explains. The full nature of that link wasn't explained in episode one, so viewers will have to wait and see how it plays out.
As exciting as it is to finally see Kamala on screen and to already have an excited fanbase behind the show, Amanat also acknowledges that it's a tense time, too. "It was scary for me as someone who not only helped to create this character, but to someone who's such a fan who loves this character so much," she says. "I understand that people are expecting certain things, and we tried really hard to make sure that we captured the things that made the comics so great and what people love about Kamala and her world. Yet at the same time, we understand that we are telling a different kind of story, and it's not going to be a complete [replica]."
As a fan, there are lots of moments from the comics Amanat wishes they could have included, but she says they did try to include many nods to the comics while overall trying to encompass the breadth of Kamala's original comics run, which was written by G. Willow Wilson. While "Ms. Marvel" tries to keep Kamala's world small, we already know soon it'll be blowing up in a big way. Kamala and some of the rest of the show's cast of characters will appear in 2023's "The Marvels," the "Captain Marvel" sequel that also stars Brie Larson as Carol Danvers and Teyonah Parris as Monica Rambeau. Captain Marvel doesn't appear in the first episode, but her iconography is everywhere; the first time Kamala uses her powers, she's even wearing her costume.
Amanat says that Kamala's love of Carol is a big part of the story they're thematically trying to tell. "Ultimately, this story is about a young woman not necessarily knowing how to show her voice and feeling like she needs to put on a mask in order to feel seen," she explains. Amanat hints that after the first episodes, the story "takes a turn." "That's [when] you start showing what it really means when Kamala puts on Carol Danvers's costume and what that means for her and her story," she says. "I think it gets harder. It gets more difficult for Kamala. She has to make real decisions about what kind of person she wants to be."
New episodes of "Ms. Marvel" stream on Wednesdays on Disney+.