10 Netflix Shows With Strong Asian Leads to Stream Right Now
With projects such as To All the Boys I've Loved Before, The Half of It, and Always Be My Maybe, Netflix has shown how it can be a platform for not only diverse storytelling, but also meaningful diverse storytelling. Over the last few years, major primetime networks and streaming services have played serious catch-up with casting Asian talent, and we're finally starting to see more representation across the board. Netflix, in particular, has been home to many original series with dynamic Asian leads. From the brave Alina Starkov in Shadow and Bone to the witty Devi Vishwakumar in Never Have I Ever, we've been getting more and more nuanced Asian characters. Ahead, we've rounded up our favorite Netflix original series with strong Asian leads — keep reading to learn more about them.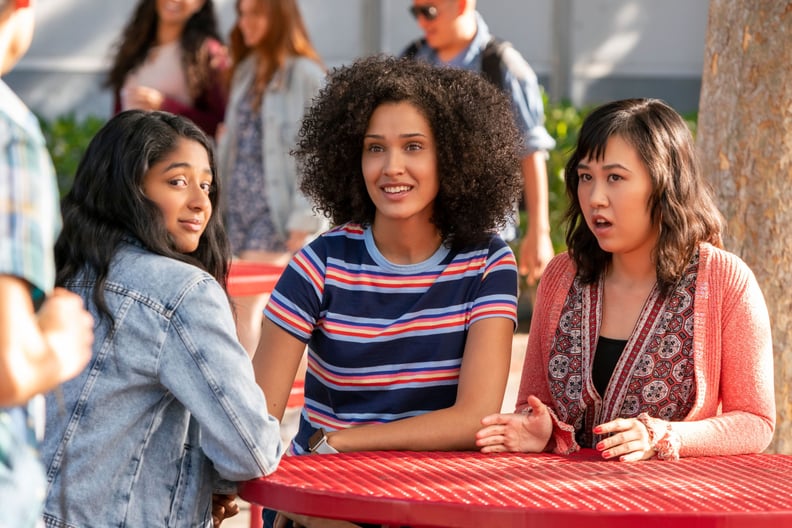 Never Have I Ever
Maitreyi Ramakrishnan absolutely charms as Devi in Mindy Kaling and Lang Fisher's Never Have I Ever. While grieving her father's death, Devi, a first-generation Indian American teen, toggles between her family life and school activities. Crafted with Kaling's humorous flair, Devi isn't just your typical high-achieving student — she has her rebellious and questionable moments, too. And, of course, she's got beautiful boys on her mind, including her frenemy Ben and hot classmate Paxton.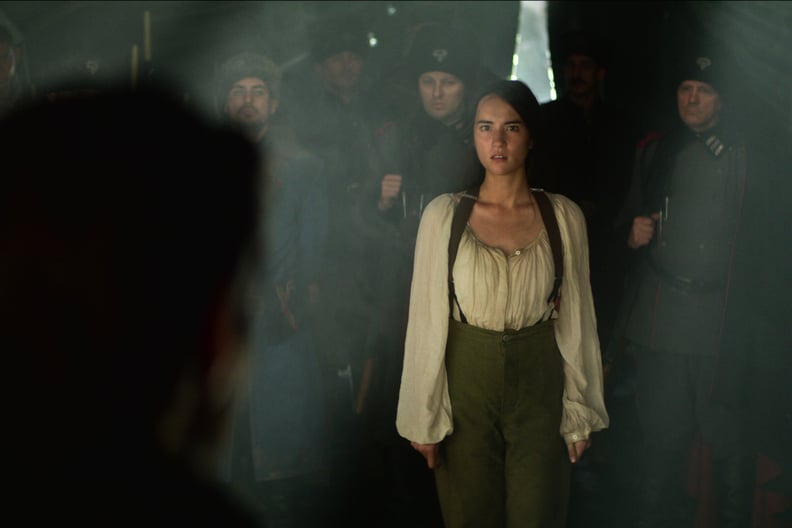 Shadow and Bone
The Grishaverse officially has an onscreen adaptation. Coming from humble beginnings, Jessie Mei Li's Alina Starkov starts out in Shadow and Bone as a mere cartographer who's just trying to stick by her best friend Mal. But pretty soon, she learns that she's the prophetic Sun Summoner who might just be able to close the terrifying Fold. Alina goes into training only to discover secrets about the mysterious General Kirigan (Ben Barnes). Li captures Alina's bravery and vulnerability at once for a thoroughly captivating watch. We should also mention the stellar performance from Nepal-born British actress Amita Suman, who portrays the deeply loyal and mysterious Inej.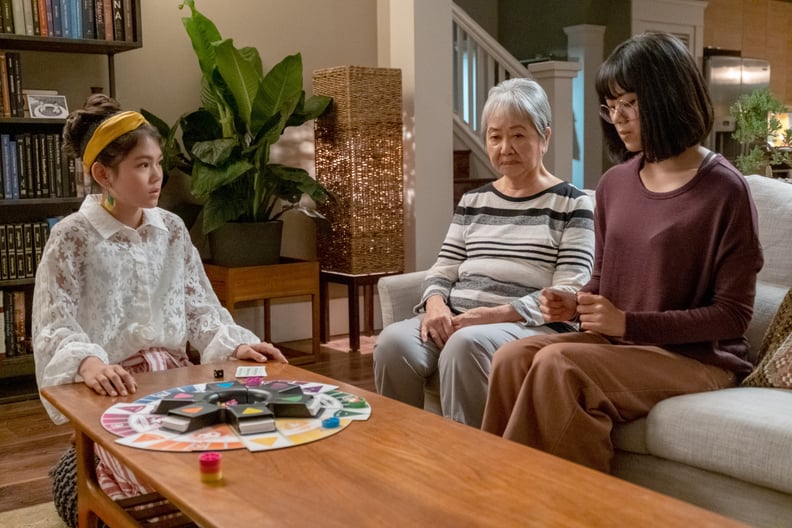 The Baby-Sitters Club
We know, there's something to love about everyone in The Baby-Sitters Club! But among the middle school pals, the coolest character has to be Claudia Kishi, the creative heart of the club. If you grew up Asian American with a love for the arts, chances are that you probably adored Claudia in Ann M. Martin's OG books. The Netflix adaptation gives us a closer look at Claudia's family, too — we've got her curmudgeonly sister Janine and her charming grandmother Mimi! The show takes care to delve into Claudia's home life and flesh her out as a three-dimensional character who you'll love.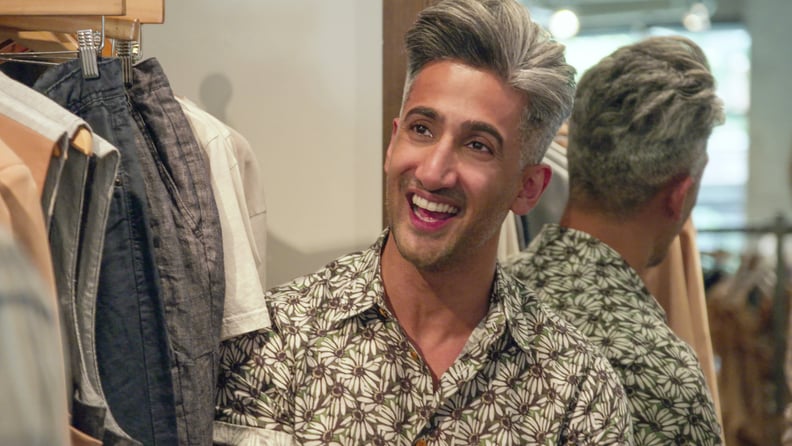 Queer Eye
There's just something so deeply exhilarating about a makeover, and Queer Eye will give you just that fix you need. Each of the experts on Queer Eye will impress you in some way — whether it's JVN with hair or Bobby with home design. But arguably the most exciting moment in each episode is when we see Tan France, who's British Pakistani, help people find the perfect 'fits. There's really no doubting Tan's influence on the French tuck! You'll also be able to catch Tan on his other Netflix show with Alexa Chung called Next in Fashion.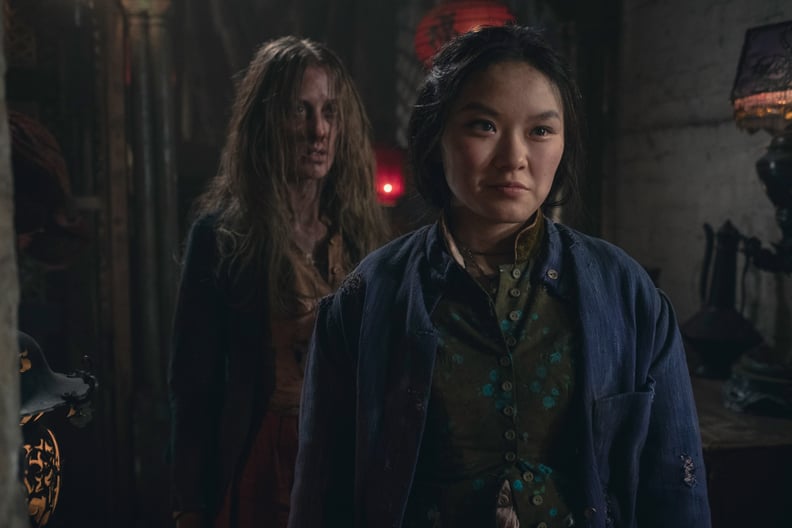 The Irregulars
Imagine the adventures of Sherlock Holmes, but with dark supernatural shenanigans, and you'll get an approximation of The Irregulars! The series follows a group of ragtag street urchins who end up working on cases for the mysterious Dr. John Watson. Leading the group is the bold Beatrice (Thaddea Graham), who will do anything to protect her sister and friends. Over the course of the show, Bea learns that Watson and the MIA Sherlock Holmes have deep connections to her past. The show is really a mishmash of genres, so there's everything for everyone, whether you're fond of romance, fantasy, or mystery!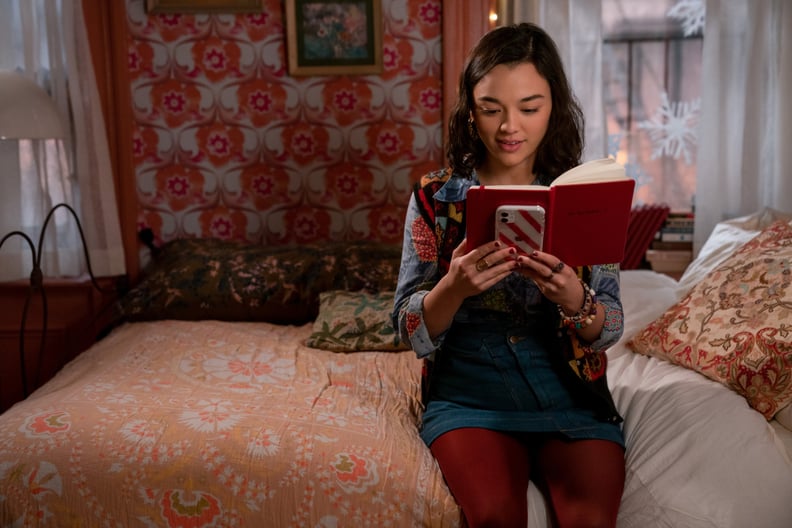 Dash & Lily
Midori Francis is an absolute delight as Lily in Dash & Lily, an adorable teen holiday spin on You've Got Mail. It follows Lily, a slight homebody who starts to exchange dares with a mystery boy named Dash through a red journal. Although they don't meet for most of the series, you'll definitely feel their chemistry as they send each other on adventures all throughout New York City. Lily is half Japanese, and the show takes care to honor her culture without tokenizing it. We've even got one of the greats to play her curmudgeonly but loving grandpa: James Saito!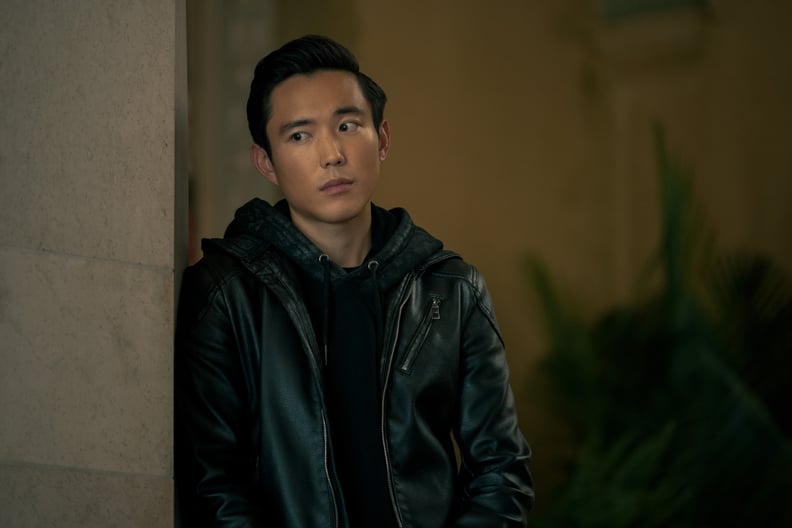 The Umbrella Academy
At 12 p.m. on Oct. 1, 1989, 43 women simultaneously gave birth randomly without prior pregnancy symptoms. Seven of these children, six endowed with special powers, end up under the care of a strange billionaire named Reginald Hargreeves. In The Umbrella Academy, Justin H. Min portrays Ben Hargreeves, or The Horror. (His power is breaking out into tentacles.) He's technically dead, but he contacts his brother Klaus regularly and becomes a fixture by the time season two rolls around.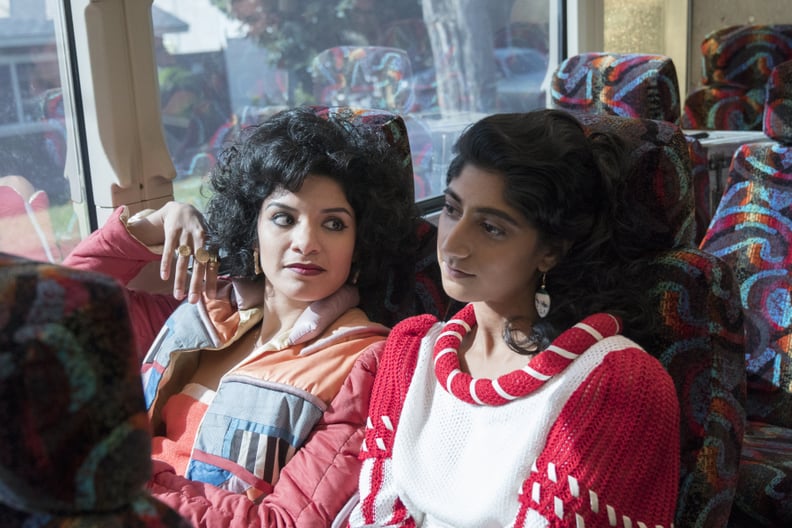 GLOW
Inspired by the actual 1980s Gorgeous Ladies of Wrestling, GLOW is one of Netflix's most understated originals. Humorous, sweet, and deeply feminist, it follows a hodgepodge team of women who put together wildly exaggerated characters and gimmicks to attract viewers for their wrestling show. As it's progressed, the series hasn't shied away from unpacking the stereotypes from the original Gorgeous Ladies of Wrestling. Over three seasons, we learn more about Sunita Mani's Arthie and Ellen Wong's Jenny. Both Arthie and Jenny push back against their characters' broad racial stereotypes about Asians (their aliases are, respectively, "Beirut the Mad Bomber" and "Fortune Cookie"), and they genuinely develop meaningful relationships with the other women on their team as well.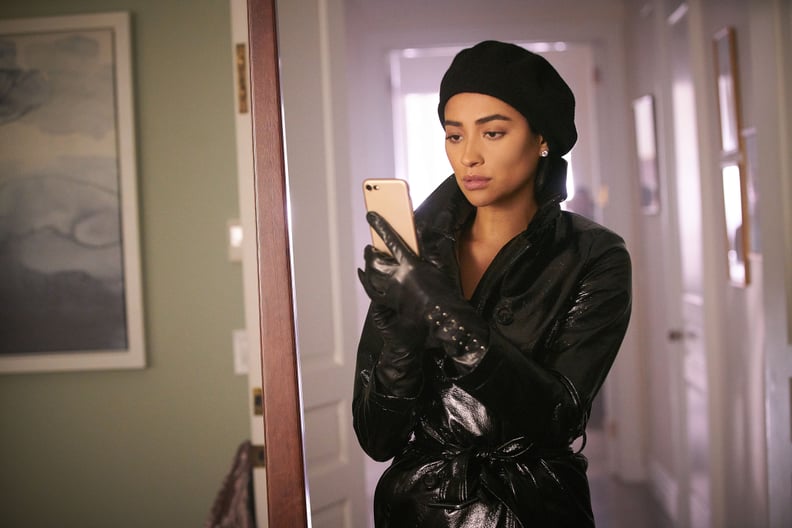 You
Is Shay Mitchell's Peach Salinger an aspirational Asian American lead? Absolutely not. But her mysterious and twisty character definitely holds her own, especially when her archnemesis is Penn Badgley's Joe, who's literally a *checks notes* serial killer. Born and bred in literary royalty (her last name is Salinger!), she's highly protective of — if not obsessive over — her best friend Beck, and has strong suspicions about Joe. Her toxic cat-and-mouse game with Joe definitely works, thanks to Mitchell's confident performance.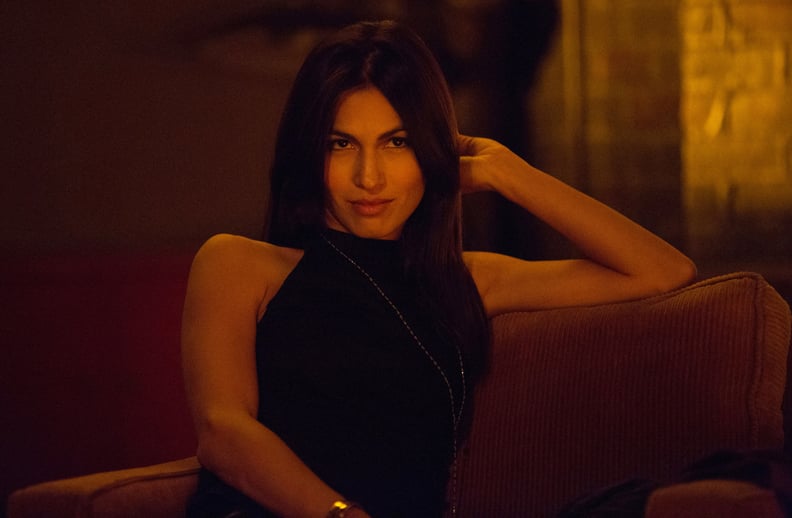 Daredevil
While Netflix no longer drops Marvel originals, Daredevil is perhaps one of its most ambitious and well-executed superhero projects. The series follows Matt Murdock, a blind lawyer who becomes a masked vigilante by night. Matt has a pretty strong moral compass, with friends like Karen, Claire, and Foggy by his side. But one of the most dynamic and interesting characters on the show is Élodie Yung's Elektra Natchios, a true antiheroine if there ever was one. A talented assassin, she's Matt's friend, foe, and ex-lover.