"Raising Kanan" Reveals New Characters and a Season 3 Winter Premiere
All gloves are off in "Power Book III: Raising Kanan" season three, and nearly one year after its epic season two finale, we finally have a premiere date for the show's return.
The "Power" prequel was renewed in August 2022, just ahead of its season two premiere, and it's expected to pick right up where viewers left off: with Kanan's (Mekai Curtis) family in turmoil and reeling from a near-fatal attack. "Our passionate and loyal fans have been eagerly awaiting the season two return of 'Raising Kanan' to see the continued transformation of a young and naive teenage Kanan Stark into the ruthless, no-nonsense character they know and love," said Kathryn Busby, president of original programming at Starz, of the show's second season return, per Variety. "And we're thrilled to be doubling down on a third season with this incredible cast led by Patina [Miller] and MeKai." Sascha Penn once again serves as the showrunner and an executive producer for season three.
"Lou and Raq's relationship is definitely going to be a big part of our story."
Season two, which concluded its second installment on Oct. 23, 2022, was a wild ride for viewers, ending with Raq and the family completely at odds with one another as her secrets were exposed. From her failed distribution deal with Traymont (Jason Dirden) and Abraham (Reggie Talley) to her betrayal of Lou (Malcolm Mays) and constant lying to Kanan, the season ends with her business in peril — the cherry on top of the mess she's made of her family. According to Penn, those broken relationships will play a huge part in the forthcoming season.
"Lou and Raq's relationship is definitely going to be a big part of our story," he previously told POPSUGAR. "Obviously, Raq and Kanan [are] the spine of the series, so that'll always be there, but I think for Raq, everything that she's built is gone. Every lie she's told has sort of been laid bare . . . She has to sort of reimagine herself — who is she, what is she doing? And there's some new characters that we see pop up, some new adversaries, so to speak. But the thing about this business is that it never lets you leave, it's always there. And the old stuff always has a way of circling back on you. So I think that's definitely going to be a big part of season three."
When we asked Miller what she'd like to see in season three, the actor said she'd love to dive deeper into the Thomas family history. "I loved being able to get a glimpse into the Thomas family and where they come from, especially with her mother," Miller shared. "I'd love to kind of investigate what that relationship is because it left an impression for me. I would love to investigate more of where they come from and more of the Howard/Raq story of how it all kind of came [to be]."
Meanwhile, Curtis told POPSUGAR in June 2022 that he just wants to see Kanan "continue to bloom and blossom." He explained, "Even though the coming-of-age that he's having is a little unconventional, it starts a dialogue about real events. These are real circumstances that people find themselves in. It's a real view of coming of age, discovering yourself, and learning about yourself. I just want to continue to see the story go that way, and that is the most rewarding and the most fun part of getting to take on this project."
Read ahead for everything we know about "Raising Kanan" season three so far, including when it premieres this winter.
01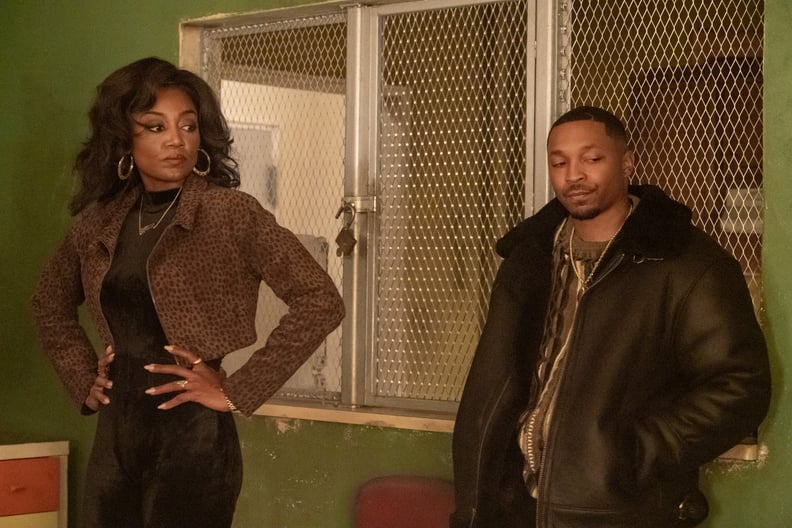 "Raising Kanan" Season 3 Plot
Season three of "Raising Kanan" will continue with Raquel (Miller) on the outs with her family after her many lies finally catch up with her. She's also made a sworn enemy out of the Italians in New Jersey after she refuses to sacrifice her brother Marvin (London Brown) for accidentally getting mob boss Sal's (Michael Rispoli) son killed. Additionally, the issue of Detective Howard (Omar Epps) being Kanan's father has become too big to ignore once he realizes his partner, Detective Shannon Burke (Shanley Caswell), is deeply investigating his background. According to Penn, all these problems and more will be addressed in season three, with family turmoil being the main focus.
"Part of the exploration of season three is, 'can that conflict [between Raquel and Lou] be resolved?'" Penn shared. "The toll that it takes on Lou . . . He's had real ambivalence about his role in the family and his role on the street. So that's kind of where Raq and Lou are."
The creator and showrunner also confirmed that Kanan and Raquel's relationship will "obviously" play a major role in season three. "The show is called 'Raising Kanan' because it's his origin story," Penn added. "Kanan becomes Kanan because of how he was raised and the people around him, just like the rest of us. Their relationship, obviously, is incredibly complex, and I think in season three they have real, real tension that they need to try to figure out. And you'll see that happen across season three."
According to Starz, season three's synopsis says that now that Kanan's "blinders are finally off" about himself and his family, he'll find himself "grappling with the very notions of right and wrong. Good and evil. Fidelity and disloyalty" — and he's not alone. His entire family will also have to "confront an existential crisis that challenges their very identity." The logline continues: "They won't all be able to complete this intensely personal quest, but for those who do, the destination may reveal the most terrifying secret of all. There is no right and wrong or good and evil. There are no absolutes. In the end, there's just you."
02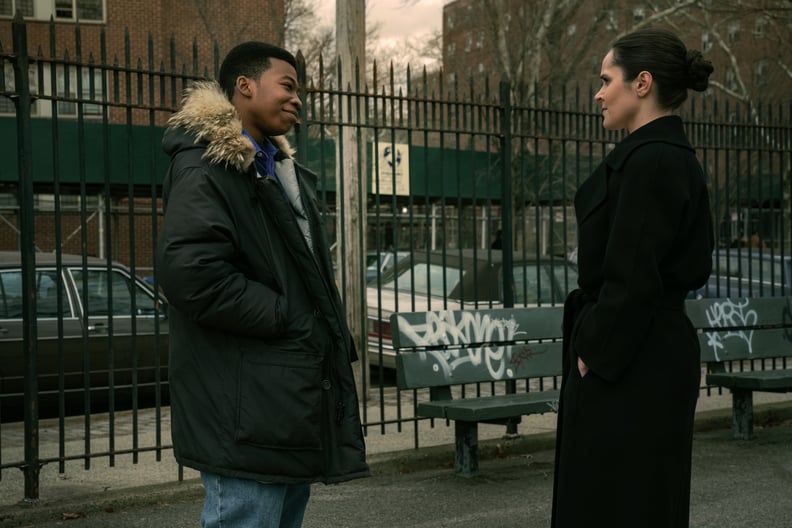 "Raising Kanan" Season 3 Cast
Series regulars Curtis (Kanan), Miller (Raquel), Epps (Detective Howard), Hailey Kilgore (Jukebox), Mays (Lou-Lou), Brown (Marvin), Joey Bada$$ (Unique), Caswell (Detective Burke), and Antonio Ortiz (Famous) are all set to return in season three. New additions include Tony Danza (who made his debut as Stefano Marchetti in the season two finale), Grantham Coleman as a character named Ronnie, and Wendell Pierce and Erika Woods as "Snaps" and "Pop" Henry, respectively.
03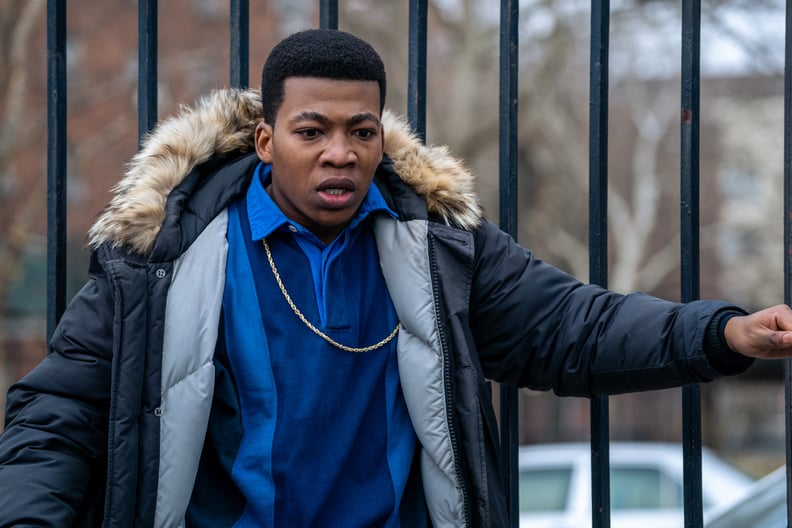 "Raising Kanan" Season 3 Release Date
The series returns for season three on Friday, Dec. 1.
04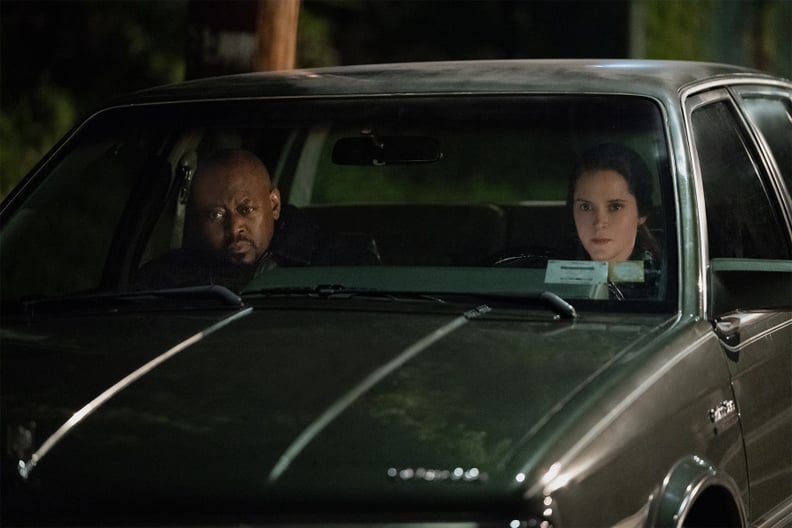 "Raising Kanan" Season 3 First-Look Photos