Power Book III: Raising Kanan Renewed For Season 3
Kanan Stark's Story Continues as "Raising Kanan" Gets Picked Up For Season 3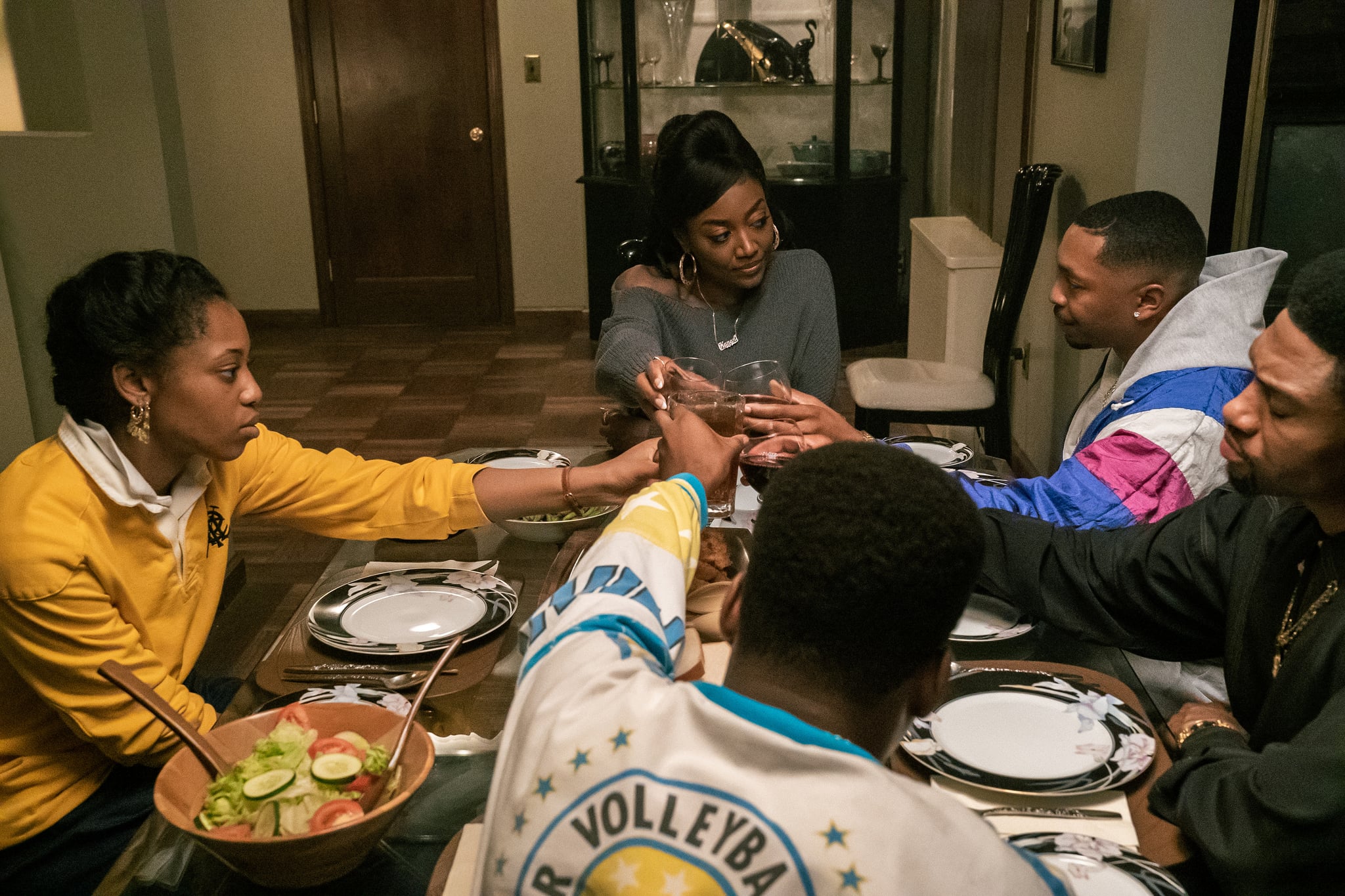 It looks like we'll be seeing a lot more of Kanan Stark (MeKai Curtis) and his family, because "Power Book III: Raising Kanan" was just renewed for its third installment ahead of the show's season two premiere. According to Variety, the news was announced at the Television Critics Association 2022 summer press tour on Aug. 11.
"Our passionate and loyal fans have been eagerly awaiting the Season 2 return of 'Raising Kanan' to see the continued transformation of a young and naive teenage Kanan Stark into the ruthless, no-nonsense character they know and love," said Kathryn Busby, president of original programming at Starz, of the show's Aug. 14 return, per Variety. "And we're thrilled to be doubling down on a third season with this incredible cast led by Patina [Miller] and MeKai." Sascha Penn will once again serve as the showrunner and an executive producer for season three.
The second installment of the series, which comes from the mind of 50 Cent, takes place three months after Kanan shot Detective Howard (Omar Epps) and fled to Maryland. In an August interview with POPSUGAR, Miller said "things are going to hit the fan" for her character, Raquel Thomas, Kanan's mother, who is now the head of the drug empire. "You will see her sweat in a way that you've never seen her sweat before," Miller asserted. "This woman is ferocious, things are happening in real time, and she is dealing with a lot. There are some things you'll never see coming, and I hope that people enjoy it, but strap in for the ride."
When we asked Miller what she'd love to see in season three, the actor said she'd love to dive deeper into the Thomas family history. "I loved being able to get a glimpse into the Thomas family and where they come from, especially with her mother," Miller said. "I'd love to kind of investigate what that relationship is because it left an impression for me. I would love to investigate more of where they come from and more of the Howard/Raq story of how it all kind of came [to be]."
Meanwhile, Curtis told POPSUGAR in June that he just wants to see Kanan "continue to bloom and blossom." He explained, "Even though the coming of age that he's having is a little unconventional, it starts a dialogue about real events. These are real circumstances that people find themselves in. It's a real view of coming of age, discovering yourself, and learning about yourself. I just want to continue to see the story go that way, and that is the most rewarding and the most fun part of getting to take on this project."
A release date for season three of "Raising Kanan" has yet to be announced.