Do We Need the New Kardashians Hulu Show?
The Kardashians Are Back on Hulu, but You Probably Know the Plot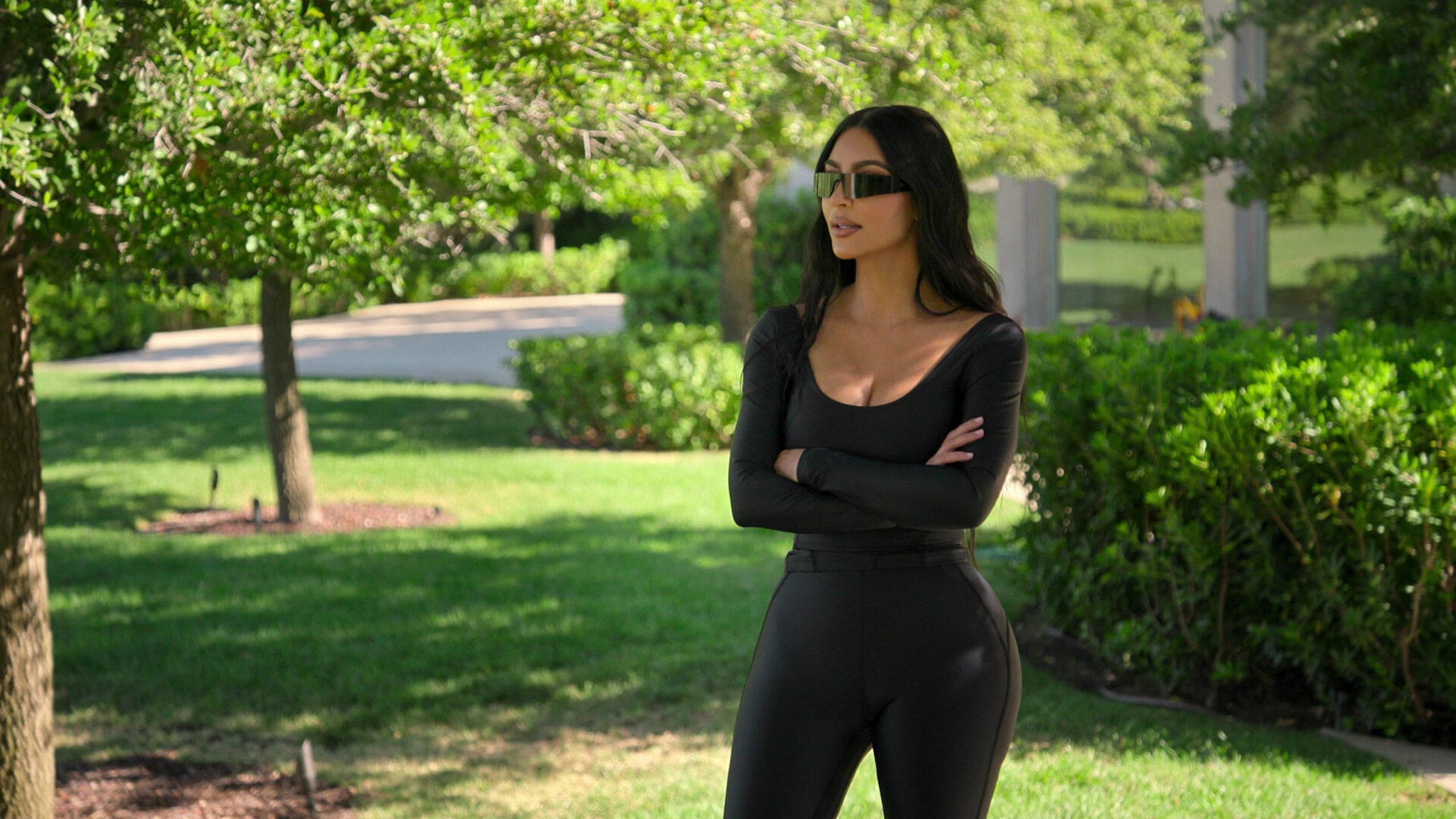 When the Kardashians announced that their reality show "Keeping Up With the Kardashians" was ending after 14 years and 20 seasons, it made a lot of sense. The show — and their lives — have completely transformed since 2007, as has the world around them. Kourtney Kardashian's desire to stop filming even became part of the show's plot.
So it was surprising when three months after the announcement, they shared that they would have a new show coming to Hulu called simply "The Kardashians." They promised it would be different than "KUWTK," though they never really explained how. And after watching the two episodes of "The Kardashians" that Hulu made available to critics, I'm left wondering why anyone thinks we need a new Kardashian show at all.
Kim, Khloé, and Kourtney Kardashian and Kris, Kylie, and Kendall Jenner are, at this point, six of the most famous people in the world. "KUWTK" was essential to their development into mega celebrities and gave us a lot of access into their private lives. For example, Kourtney's relationship with Scott Disick and Khloé's marriage to (and divorce from) Lamar Odom both played out over multiple seasons with all the accompanying twists and turns. Viewers had front-row seats.
But over time, things changed. Kim's husband, Kanye West, famously didn't want to be part of the show. For many seasons, he hovered in the background on the edges of the camera. He never even filmed a talking head until the season 16 premiere.
As their social media presences became a bigger part of the Kardashian family's footprint, the show was no longer the destination for Kardashian-Jenner drama — the internet was. Perhaps no moment showed this more than the ups and downs of Khloé's relationship with NBA player Tristan Thompson. When Thompson was caught cheating on Khloé days before she gave birth to their child in April 2018, fans had to wait all the way until November to see what the cameras captured. But in the months after the birth, they'd already seen Thompson on the family's social media pages again. When the episodes finally aired, it felt like a letdown. How was Khloé really feeling? What was her relationship with Thompson like now?
Then, in February 2019, when Thompson cheated on Khloé with Kylie's best friend, Jordyn Woods, fans had to wait until June to see the "KUWTK" spin on the drama. By then, Woods had already given her side of the story on "Red Table Talk," every person in the Kardashian circle had weighed in multiple times on social media, and fans had dissected who was still following who to figure out how relationships had changed. The show gave no special insight into how Kylie felt about her best friend's betrayal of her sister. No one substantively addressed why the family couldn't forgive Woods but did welcome back Thompson.
"KUWTK" no longer felt like an exclusive look into the Kardashian-Jenner world. Instead, it felt like PR for a messy family where they controlled the narrative and spun everything to make themselves look at good as possible. Valid criticisms of their behavior — especially their appropriation of Black culture — were ignored. If they didn't want to talk about something, they just didn't.
One of the hooks of the new series was the promise that there would be less time between filming and when the episodes aired. This has proven to be untrue. Episode one begins as Kim is contemplating hosting an episode of "Saturday Night Live." Her episode aired on October 10, six months ago. Since then, Kim started dating Pete Davidson, West lashed out over the relationship, Kourtney got engaged (and fake married) to Travis Barker, Kylie gave birth, and Thompson had another child. All of this has played out online in carefully curated Instagram captions, tweets, and tabloid gossip. Is anyone clamoring for more info?
Kourtney told Variety that she's huge on boundaries when filming and that she's slowly gotten the rest of the family to agree with her. Maybe that's healthy for them as people, but it's terrible reality television. Part of what makes something like the Real Housewives franchise so watchable is that the cast are forced to talk about the real issues in their lives. When the Kardashian-Jenners don't want to talk about something, they keep their lips sealed, and the producers let them. They never confront the messy, difficult topics that fans want them to speak on.
So if you would like to see the Kardashian-Jenners wear fun outfits, hang out with their kids, and film television appearances that make them a little nervous, "The Kardashians" is for you. If you thought the family might actually give some insight into their decisions and dramas over the past year, you could learn more from their Instagram feeds.
"The Kardashians" premieres on Hulu on April 14.