10 Sitcoms That Traveled to Disneyland or The Magic Kingdom For a Very Special Episode
Some mashups are almost too good to be true, like when our favorite sitcoms pack up and film an episode at Disney. There's something about seeing the people we let into our homes every week take over the Happiest Place on Earth that's just totally captivating. It also doesn't hurt that they are usually staying in some of the nicest hotels and get the VIP treatment, giving us a close-up look at parts of Disney World and Disneyland we don't always get to see.
These 10 sitcom episodes range from '90s classics like Blossom and Step by Step to modern favorites like Black-ish and The Goldbergs, and you can still watch every single one of them online. Click through to see how your favorite TV families do Disney.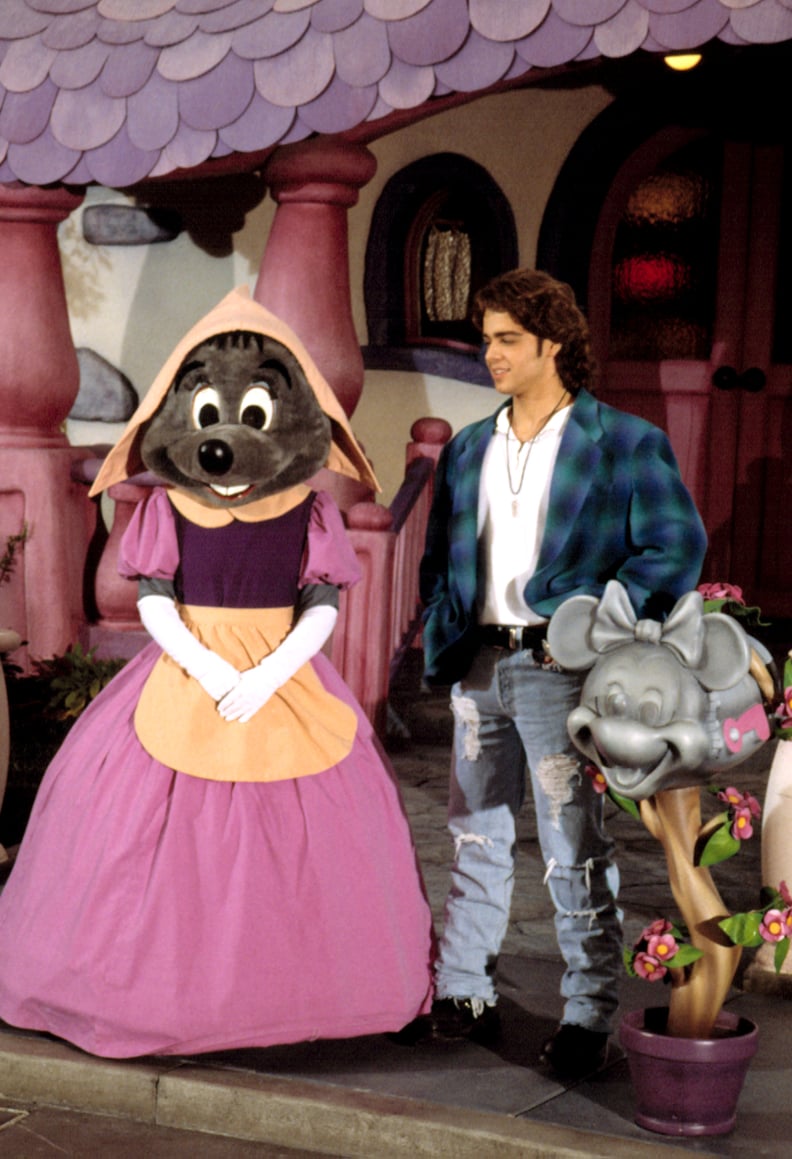 Blossom
This 1993 episode of the hit sitcom Blossom finds the entire cast spending a day at Disneyland after dad Nick gets a job there as an Elvis performer. The day is going great for everyone (except Joey who wants to meet a girl, but spends most of his day with a nun) until Blossom and Six go for a ride in the Sky Buckets, and Blossom spots her boyfriend Vinnie kissing another girl. Of course, you hope for them to make up, but what's most exciting about this episode is getting to see Disneyland as it was in the early '90s.
Full House
The Tanners embark on a trip from California to Florida after Uncle Jesse's band, Jesse and the Rippers, is invited to play at the Magic Kingdom. Naturally, there's plenty of sibling drama when Michelle is crowned Princess of the Day instead of Stephanie, and DJ can't stop seeing her boyfriend Steve, who couldn't make the trip, all over the park. There's even a scene where he pops up in a parade as Aladdin – a small nod to his real-life role as the voice of Aladdin in the 1992 Disney animated feature.
Family Matters
In this episode, the Winslows tag along to Disney World with Steve Urkel after he learns he is a finalist in an inventor's contest and can take as many people to Disney with him as he wants – a pretty nice prize for a contest he hasn't even won yet. Steve's invention transforms him into his suave alter ego, Stefan Urquelle. Steve's crush Laura seems to prefer him this way, but his girlfriend back home has a few choice words to say about their newfound romance.
Step by Step
This one is another two-parter, because, let's face it, it's hard to cram an entire Disney World trip into a 23-minute television episode. Grandma comes to town to announce she is giving everyone their inheritance early in the form of a trip to Orlando. The kids' individual adventures seem to keep the family from spending any actual time together on their family vacation, but it pays off for us because we get to see so much of Disney World, including the now-defunct Pleasure Island.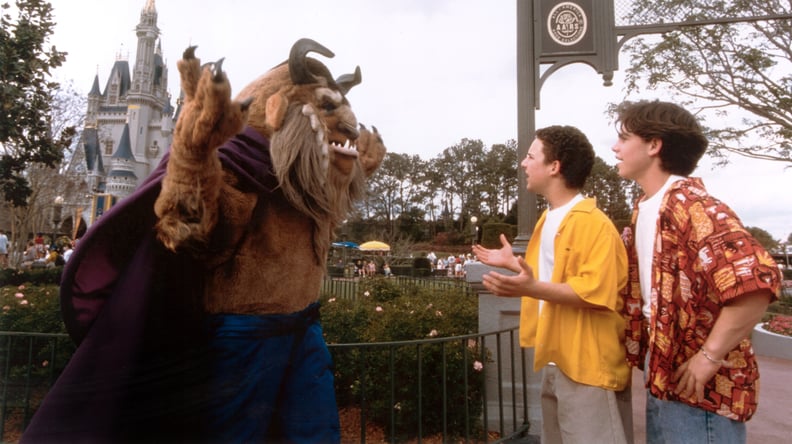 Boy Meets World
Most "Disney episodes" require a convoluted series of events to get the main characters to the parks. For Boy Meets World, that included an essay contest that landed Corey's current crush Kristin, his ex-girlfriend Topanga, and school heartthrob Ronnie at Walt Disney World. Corey and best friend Shawn, unbeknownst to their families, follow the group to Florida to ensure Ronnie and Topanga don't get too close at the Most Magical Place on Earth.
Watch Boy Meets World's Disney World episodes on Amazon or Disney+.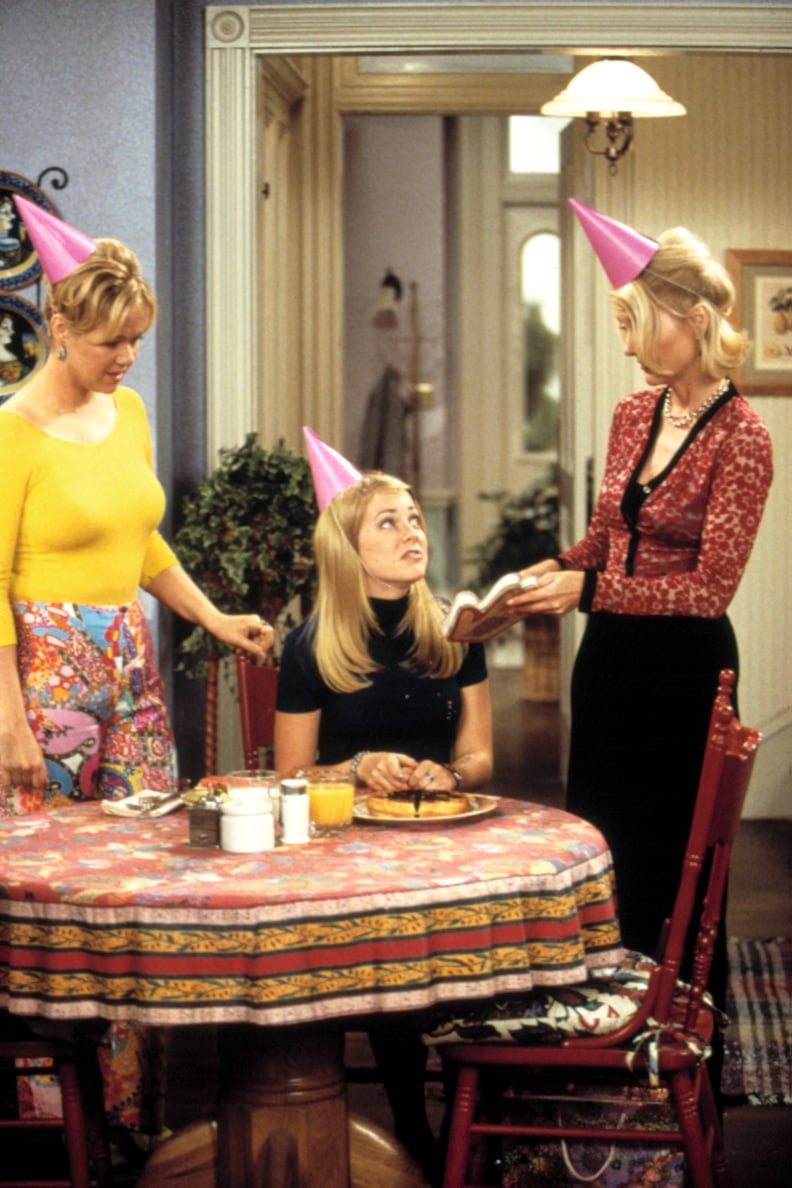 Sabrina the Teenage Witch
Sabrina's dream vacation comes about when another witch puts the principal under a spell, leading him to announce the whole class is going on a trip to Disney World! What makes this particular trip unique is we finally get to see the Animal Kingdom, though they for some reason begin their trip at the front gates of the park where they then receive their hotel room assignments. There's plenty of non-Disney magic in this episode, like when Sabrina's friends turn into zebras and her aunts conjure a caveman.
Watch Sabrina the Teenage Witch's Disney World episode on Hulu or Amazon.
Modern Family
In this episode, the extended Pritchett-Dunphy-Tucker family, who all live close by in the suburbs of Los Angeles, decides to venture out on a day-trip to Disneyland. Oddly enough, two of the episode's plotlines have to do with footwear. Mitchell and Cam resort to buying child-size high heels for daughter Lily after she attempts to run away one too many times, and Jay purchases a pair of giant, fuzzy Minnie Mouse slippers for Gloria after her too-tall heels become a major pain.
Watch Modern Family's Disneyland episode on YouTube or Amazon.
The Middle
If you thought driving for two days to Disney World when your tickets were actually for Disneyland is the worst thing that could happen on vacation, you haven't met the Hecks. Management lets them stay, but that's really where the trouble begins. As they bump up against obstacle after obstacle, you begin to wonder if they'll ever get to enjoy a single ride. It's not all bad, though – they do end up in what appears to be one of Disney World's most expensive hotel rooms, from which mom Sue steals copious amounts of toilet paper.
Watch The Middle's Disney World episode on YouTube or Amazon.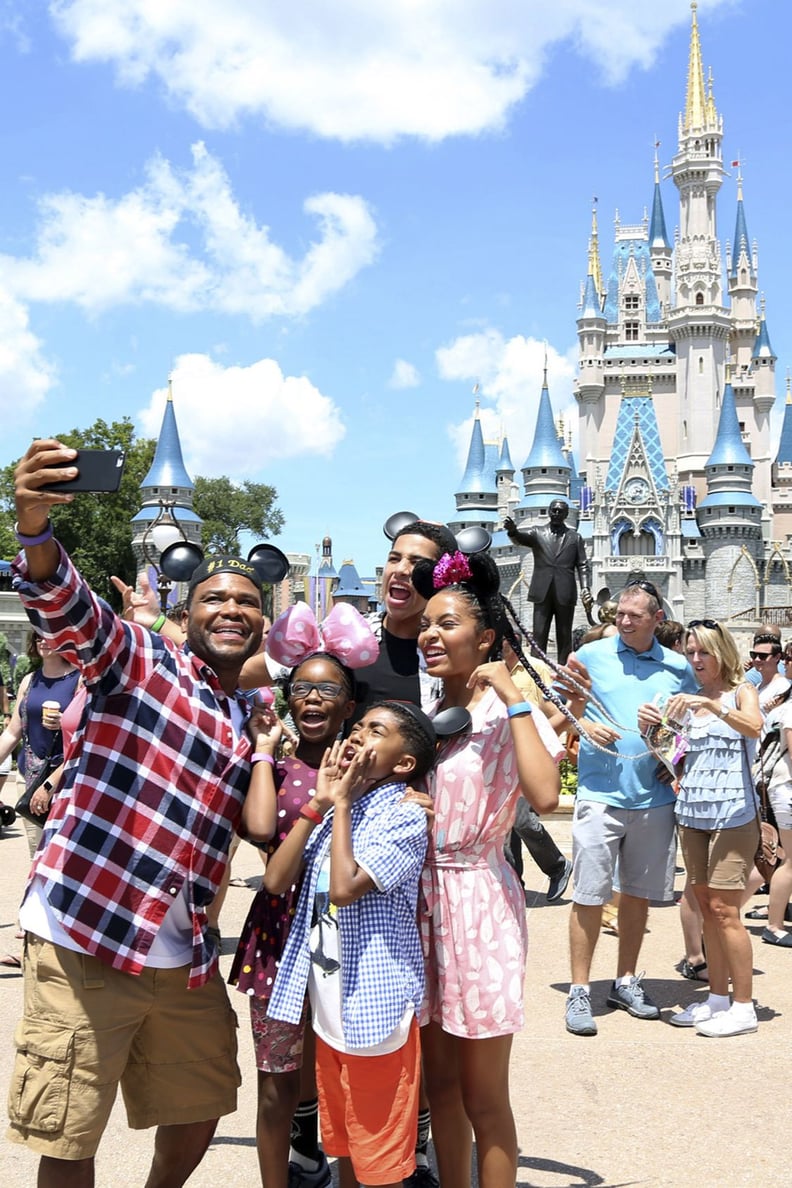 Black-ish
When the Johnson family decides to visit Disney World, dad Dre springs for the full VIP treatment with the hopes of giving his children the Disney trip he dreamt of as a kid. They stay at Animal Kingdom Lodge and have their very own VIP tour guide to usher them to the front of every line. Sounds like our kind of Disney trip.
The Goldbergs
Though it is currently the newest sitcom to visit a Disney park, because it's set in the '80s, this episode of The Goldbergs actually takes place before any of the others covered here. After being inspired by National Lampoon's Vacation, Mrs. Goldberg decides to take the gang on their own family vacation to Disneyland. The majority of the episode takes place in the car because it would be pretty difficult to get that vintage feel while filming inside a modern-day Disneyland, but their eventual arrival at the parks provides a well-worth-it (and tear-inducing) payoff.