Servant: The Trailer For M. Night Shyamalan's Apple TV Horror Series Is Downright Chilling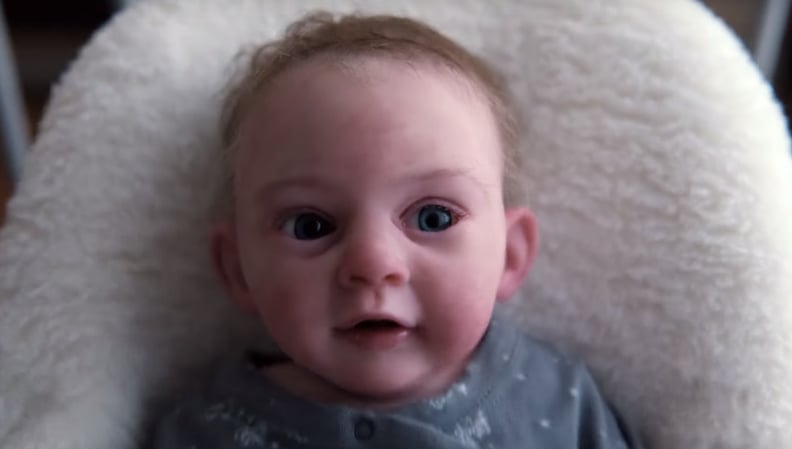 M. Night Shyamalan is back with another chilling story — are you ready?
The horror auteur has teamed up with Apple TV+ for a new series, Servant, which is being billed as a psychological thriller. The first teasers for the series — which you can watch at the end of this post — aired during the Emmys. One showed a baby swing in a seemingly nice, normal living room, aimed at a TV newscast. The swing is seen rocking back and forth, and when the camera swings around to show what's sitting in said swing, it's not a baby — it's a baby doll. (Do we have another Annabelle on our hands, or what?) The second involves a very ominous cricket. (Yes, a cricket.)
The full trailer for the show dropped on Nov. 6, and it gives us a better idea of what to expect: a Philadelphia couple, Dorothy (Lauren Ambrose) and Sean (Toby Kebbell) is in mourning after the loss of their infant son, Jericho, to health complications, so they buy an extremely lifelike babydoll to help Dorothy cope. Unfortunately she begins to treat the creepy doll like a real infant, going so far as to hire an equally creepy nanny (Game of Thrones alum Nell Tiger Free) to care for "Jericho." Soon a rift in Sean and Dorothy's marriage opens, and they realize they've welcomed something sinister into their home.
The show is set to premiere on Nov. 28 and the cast also includes Rupert Grint (Snatch) as Sean's friend Julian, who might have something to do with Jericho's death judging by a few mysterious lines in the trailer. Watch the new clip ahead, and then keep scrolling to see the chilling teasers.
Servant Teaser: "The Rocker"
Servant Teaser: "Cricket"