When Does Grey's Anatomy Season 17 Return in 2021?
Grey's Anatomy Won't Be Back For a Few Months — Here's When It Returns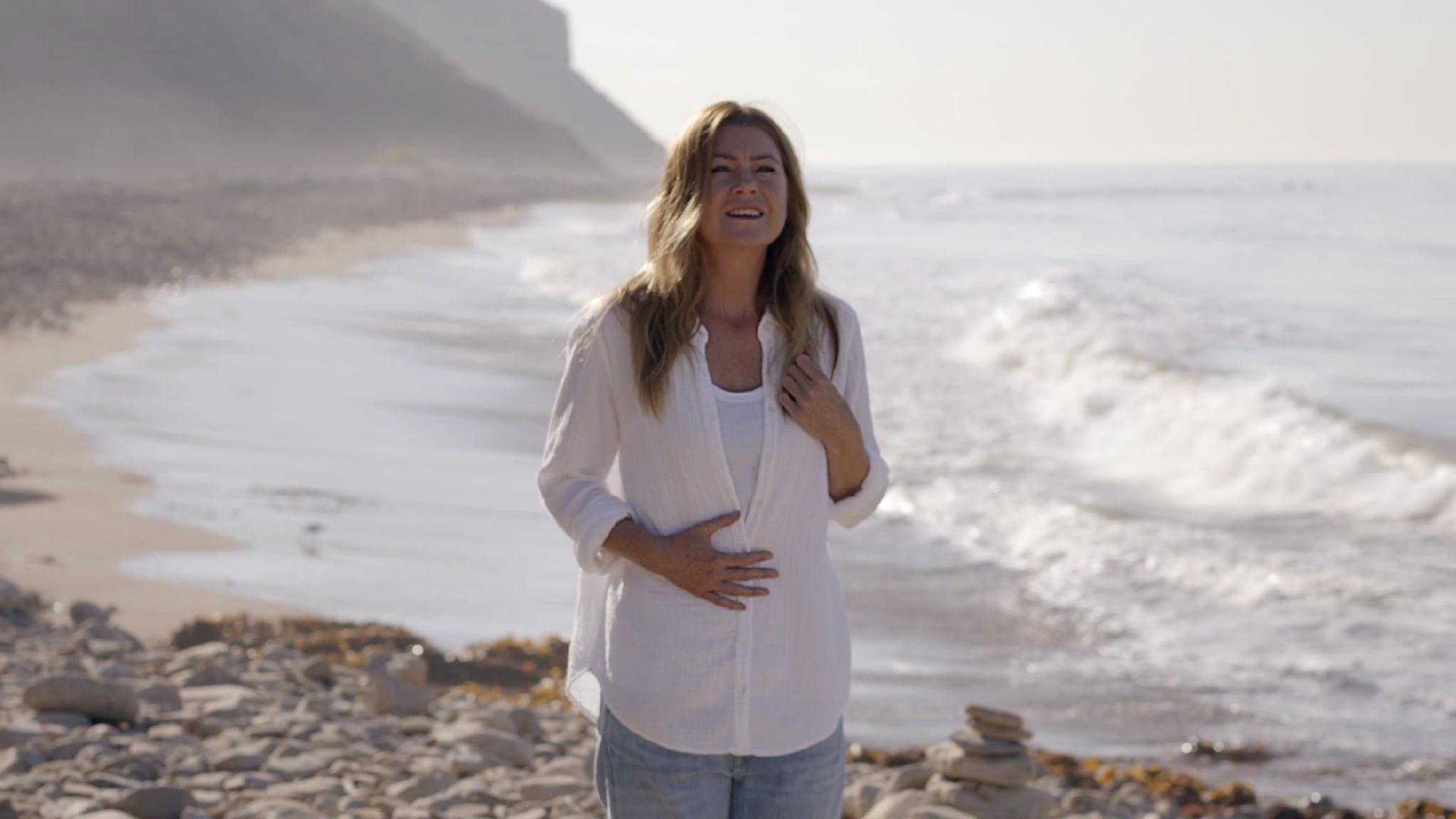 Grey's Anatomy just aired its last episode of 2020 on Thursday, and it'll be a minute before we get new episodes to follow up the distressing developments at Grey Sloan. So when is season 17 of Grey's Anatomy coming back? Long story short, Meredith and the gang will return to ABC on March 4, 2021. Well, if Meredith makes it.
The show has dived straight into the pandemic, so we've been seeing how COVID-19 has impacted the inordinately stressed-out surgeons at Grey Sloan. So far, we've only seen six episodes, but they've been a telling six episodes. Like most of primetime television this year, Grey's Anatomy had a late start this season, dropping its Fall premiere on Nov. 12 with a heart-wrenching two-hour special. While the show usually airs its midseason premiere toward the later end of mid-January, it's getting a March start date in 2021. According to TVLine, the season will also likely be shorter due to the pandemic, so we'll be savoring each and every moment we get with the surgeons.
We'll be needing some answers pronto when season 17 returns. Here's the ultimate question: will Meredith live? Richard has decided to put Meredith on a ventilator as her medical proxy. For most of this season, the badass general surgeon has been bedridden after contracting the coronavirus. After heroically trying to help a coding patient, she passes out into Helm's arms. And so, after briefly waking up, she returns to her tranquil coastal dream as her fellow surgeons battle the living nightmare of the pandemic. While Meredith didn't want to go on a ventilator, her lungs are in critical shape and leave the doctors with no other choice.
The showrunners can't kill off the titular heroine, right? But after 17 traumatizing seasons, it's clear that anything is possible, and Ellen Pompeo has expressed interest in leaving the show sooner than later. Meredith has survived so many near-death situations, but this time around, everything feels up in the air because the virus is eminently relentless and unpredictable. While we love the throwback cameos and thank you for satiating our McDreamy thirst, please let Mer live, Krista Vernoff!
Other than Meredith's worrying fate, Grey's Anatomy has kept us on our toes with other developments, some joyful and most of the others terrifying and heartbreaking. Ready for everything in a nutshell? Here we go: Another Grey Sloan surgeon in dire straits from the coronavirus is Tom, who's faring better than Mer but isn't totally out of the woods. The Teddy and Owen drama marches on as Teddy reveals the truth about her former lover Allison. DeLuca and his sister go on a car chase after the shady trafficking lady. Maggie and Winston are reunited, and it feels so good. Jo's switching careers. Suffice to say, a whole dang lot has been going on, and we couldn't imagine it any other way on Grey's Anatomy.