Enola Holmes: What Year Does the Movie Take Place?
For Anyone Wondering, Enola Holmes Takes Place in the 19th Century — Here's the Exact Year
Watch out! This post contains spoilers.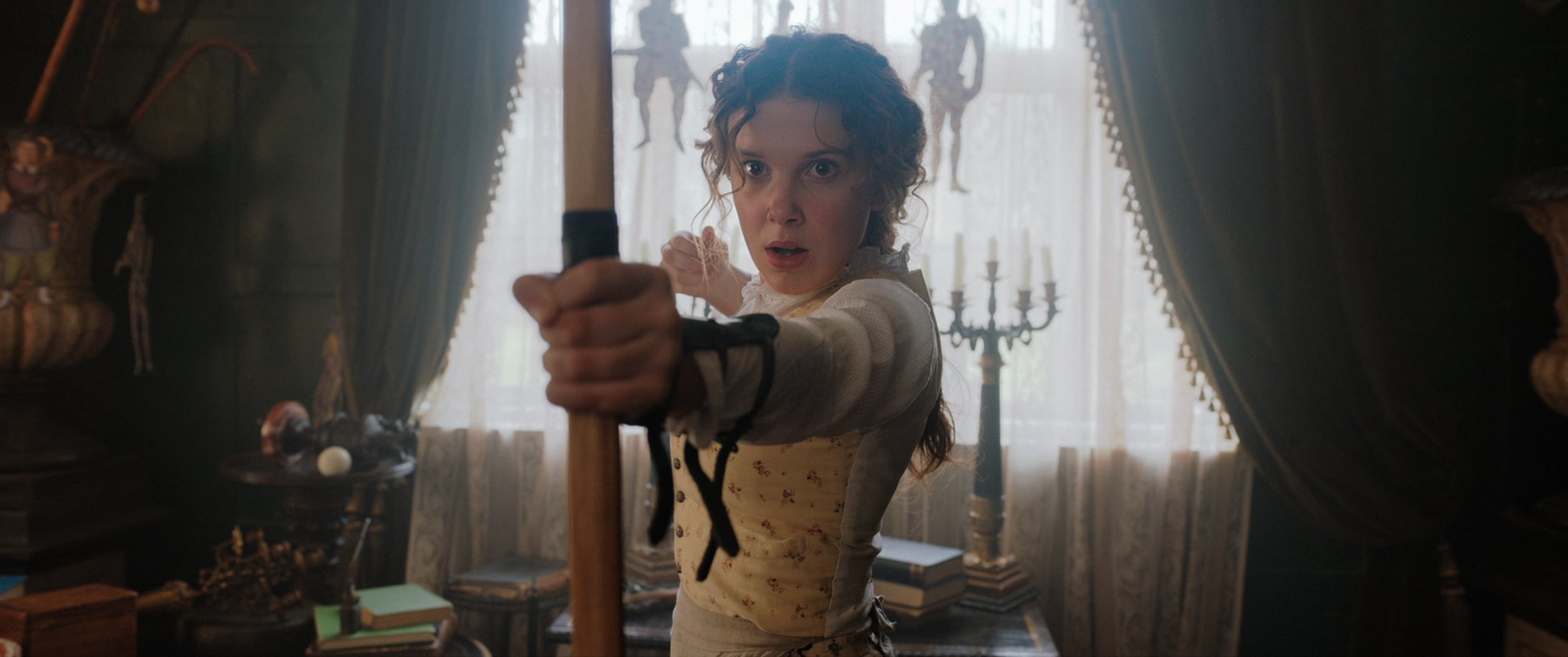 With all of the action surrounding Netflix's Enola Holmes, it's easy to become enwrapped in the premier mysteries as the title character (Millie Bobby Brown) sets out to investigate her mother's disappearance and help the young noble escapee Viscount Tewksbury (Louis Partridge) evade a hitman. But there's one detail you can't help but ponder while watching Enola embark on her journey: when exactly does the film take place? Judging by the clothes, the vernacular, and the very evident lack of respect for women, we know immediately that it's set sometime in the nineteenth or twentieth century. It heavily explores women's suffrage and gender equality, specifically within politics, so it might seem like it's placed in the early 1900s since that's when women received the right to vote in England.
However, Enola Holmes actually precedes that historical act and occurs in the year 1884. This is confirmed through several close-ups of the Pall Gall newspaper, which Enola uses to send her mother coded messages in hopes of reaching her. Other characters, including Sherlock (Henry Cavill), also read the paper to keep up with conversations regarding a new reform bill that intends to grant women the right to vote. And there's a more subtle nod to the time period when Enola explores one of her mother's hideouts in London and finds a pamphlet about a women's suffrage meeting. The flyer lists three women as participants: Amie Hicks, Gwyneth Vaughan, and Margaret McMillan. If you do a little digging, á la Enola, you'll find that those women were actual suffragists during that time. Still, the film has a contemporary feel to it, which only proves what we all know: women have always known how to get sh*t done.