Where Is Candy Montgomery Now?
Where "Love & Death"'s Candy Montgomery Is Today, 42 Years After Her Murder Trial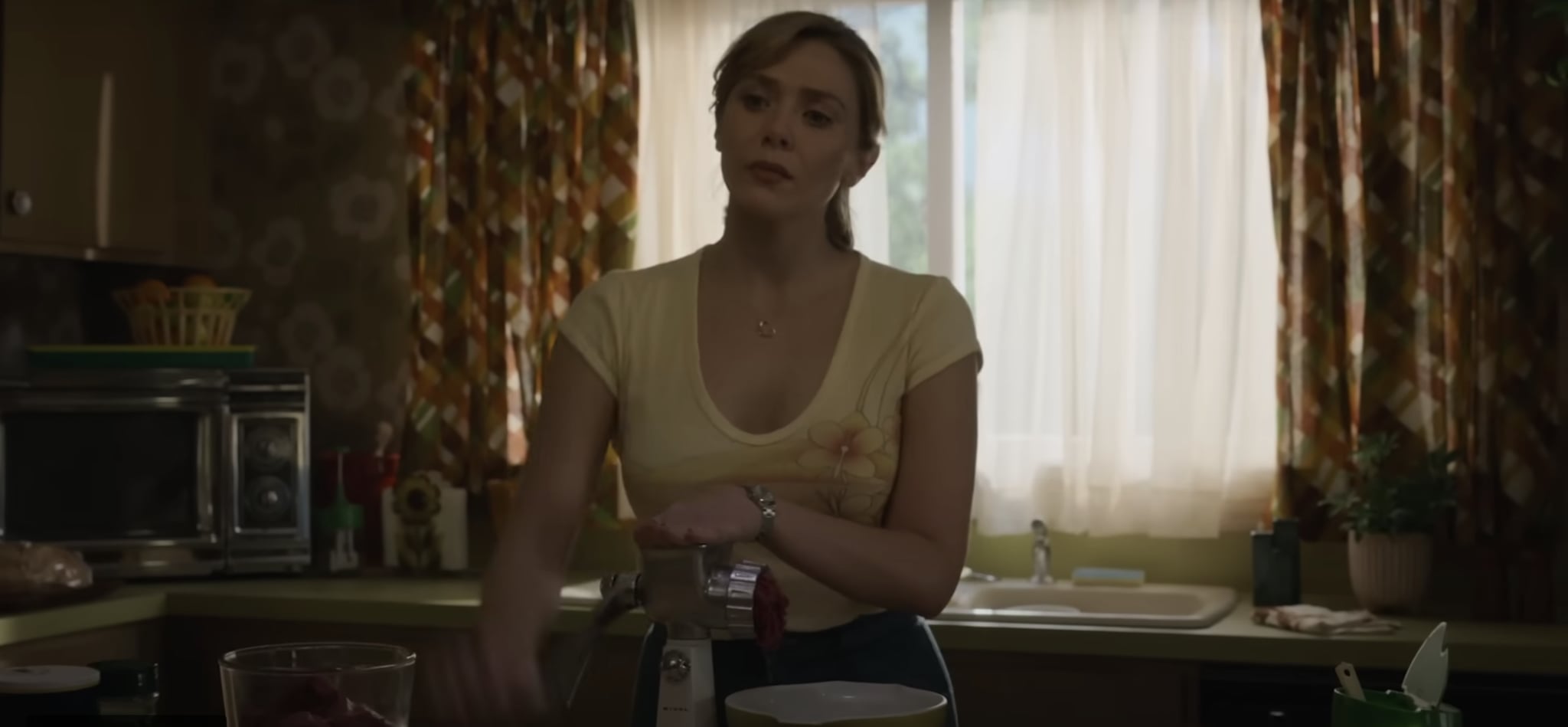 On Friday, June 13, 1980, the devout and do-gooding Candy Montgomery caused quite the stir in her Dallas community when she was arrested for killing her friend Betty Gore with 41 ax blows. When put on trial, Candy claimed that she killed Betty in self-defense. What was especially scandalous was that this argument worked in court, and Candy was acquitted.
In the golden age of the true-crime era, it was only a matter of time until this shocking story made it to the small screen in serialized drama form. Hulu first stepped up to the task with "Candy," a five-episode limited series that stars Jessica Biel in the titular role. Now, HBO Max is also taking on the story with the true-crime miniseries "Love & Death," which stars Elizabeth Olsen as the central character and which will premiere on April 27. Audiences got their first look at the new show in a video teaser shared on Aug. 21, 2022, which features Olsen as the dissatisfied housewife at the center of a shocking real-world murder case. The final trailer was released on March 23.
Clearly, Hollywood has enlisted some of its finest stars to portray Candy, but who was the real Candy? Here are the details you need to know about Candy and her post-trial whereabouts.
Who Was Candy Montgomery?
Candy seemed like anything but the prime suspect in a Friday the 13th murder case. Well-liked in her Texan circle, she went to church regularly and was known as a doting wife to Pat Montgomery and mother to two children. But Candy harbored some secrets of her own. It was at church where she met her victim, Betty, and Betty's husband, Allan Gore. Eventually, Candy had an affair with Allan, who inevitably revealed the details of their relationship with detectives.
Seven months after Allan eventually ended his affair with Candy, on June 13, 1980, Betty was found brutally murdered in her home by a three-foot ax. According to a report from The Dallas Morning News, fingerprints and footprints at the scene incriminated Candy. Weeks after the killing, Candy was arrested and charged with Betty's murder.
What Happened During Candy Montgomery's Trial?
It was presumed that Candy had a motive for murder: jealousy. In a turn of events, Candy's legal team argued that Candy had, in fact, killed Betty, but that she did so in self-defense, per The Dallas Morning News.
Allegedly, Allan had been gone on a business trip. Candy came over to Betty's house and offered to take the Gores' daughter to her swimming lesson. Betty apparently confronted Candy about the affair and swung at Candy with an ax. Candy took control of the ax and plunged it down on Betty. After a supposed struggle with Betty, Candy repeatedly swung the ax down at Betty, leaving behind 41 ax wounds. After a brief jury deliberation, Candy was acquitted just before Halloween of 1980.
What Happened to Candy Montgomery After Her Trial?
After these events, Candy later relocated to Georgia and became certified in family counseling, per The Dallas Morning News. According to Newsweek, Candy is still alive, divorced from her husband Pat, and now goes by the name Candace Wheeler.
Check out the official "Love & Death" trailer below.