Here's Where the Emmys Snubbed Game of Thrones
Emmys: Game of Thrones Took Home the Big Prize, but Here's Where It Was Snubbed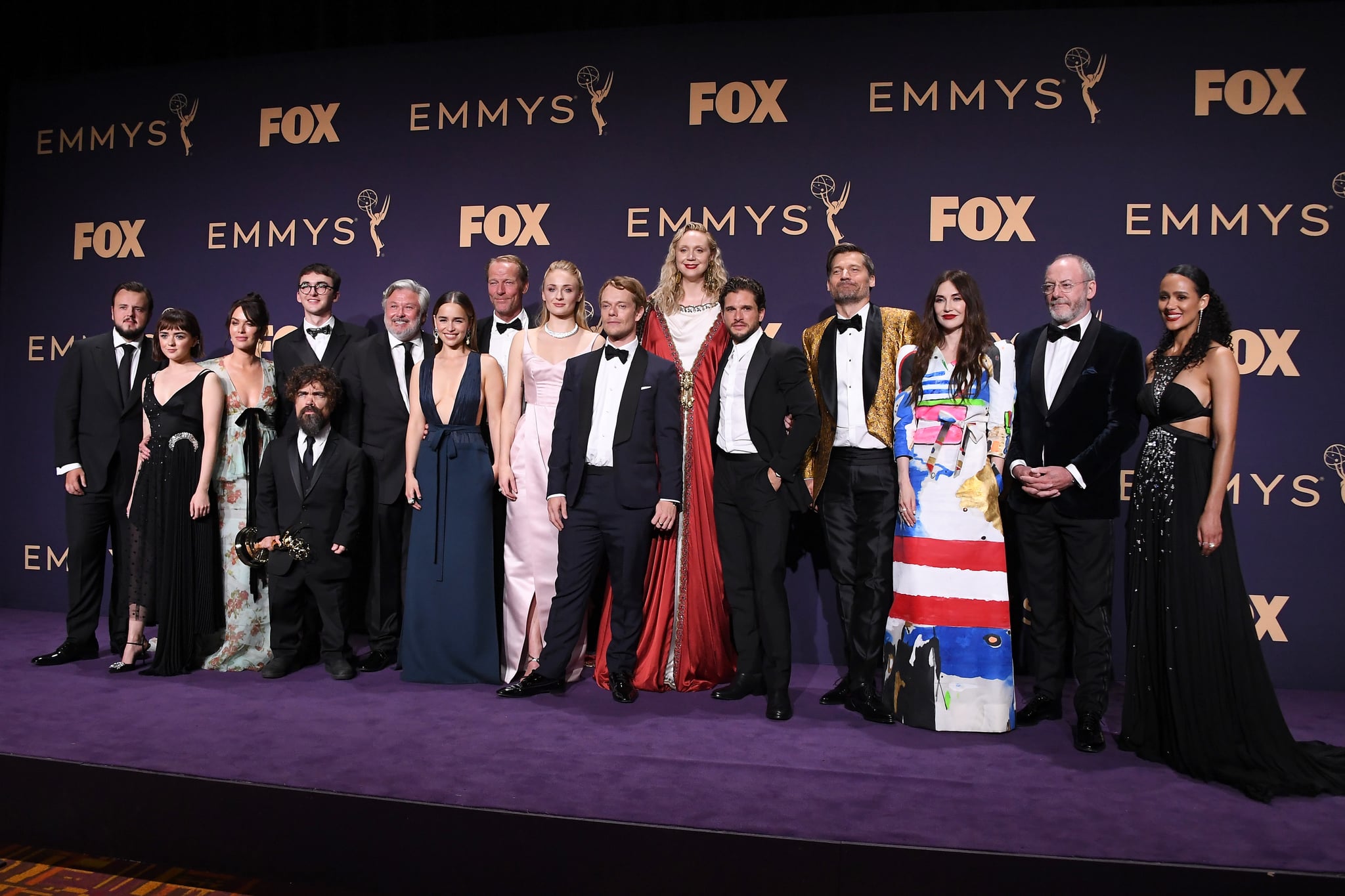 Although it came in with the night's highest profile and a load of nominations, Game of Thrones actually lost quite a few times at Sunday night's Emmy Awards. The HBO fantasy did win the night's top prize for best drama series — and it snagged several technical awards at the Creative Arts Emmys — but in many of the other major categories, it was almost completely shut out. Here's how it all went down.
Game of Thrones had a whopping ten acting nominations coming into the evening. Guest actress Carice van Houten had already lost at the Creative Arts Emmys, but the rest of the cast was still awaiting their fates. All four categories were represented: Kit Harington and Emilia Clarke in the lead actor/actress in a drama categories, and Alfie Allen, Peter Dinklage, Nikolaj Coster-Waldau, Gwendoline Christie, Lena Headey, Maisie Williams, and Sophie Turner in the supporting categories. Heading into the night, it seemed like all four acting categories might have gone to GOT actors, but in the end, only one did.
Peter Dinklage won for supporting actor in a drama, breaking the record for most wins by a single actor in the category. But Harington lost to Pose's Billy Porter, Clarke to Killing Eve's Jodie Comer, and the four Thrones supporting actresses were defeated by Ozark's Julia Garner.
Although the series did take home the best drama prize, it oddly did so without winning for its directing or its writing. Three GOT episodes — "The Long Night," "The Last of the Starks," and the series finale "The Iron Throne" — were up for best directing for a drama series, but lost to Ozark's "Reparations," directed by series star Jason Bateman. The series finale was also nominated for the best writing for a drama series award, but lost to fellow HBO series Succession.
What's the reasoning behind GOT's unexpected fall from favor? It could be a few things. In the supporting actress race, for instance, fans of the series likely split their votes between all four of the well-liked actresses in the category, leaving room for the also-excellent Garner to take home the prize. A similar issue may have plagued the show in the directing category. Ultimately, the final season's controversy may have affected its Emmy odds too; voters are fans and viewers too, and it's quite possible that many of them weren't thrilled with the direction the final season took and rallied behind the best drama prize as a send-off rather than awarding the individual elements as strongly. Either way, GOT still departs our screens with a record number of Emmy wins and a game-changing legacy, controversy or not.