The Love Is Blind Weddings Were Just as Dramatic as We Expected They'd Be
No one thought we'd be obsessed with a reality show that features contestants starting their relationships without being able to meet in person and getting married a couple of weeks after they meet, but thanks to Netflix's Love Is Blind, here we are. The first season of the relationship experiment seemed to go by in a flash, but the real moment fans had been anxiously waiting for finally arrived during the Feb. 27 finale: the weddings. After Diamond and Carlton explosively ending their relationship during the "honeymoon" in Mexico, viewers had five couples to watch go down the aisle. Keep reading to learn who said their "I dos," and proved that love is truly blind.
Did Giannina and Damian Get Married on Love Is Blind Season One?
Giannina and Damien were the first to take a walk down that wedding aisle, and their ceremony was definitely memorable! Though Giannina tearfully proclaimed her love for her fiancé, he said he didn't feel like they were ready to take that leap and told the younger woman he couldn't marry her. Cue Giannina running out in tears before she returned to angrily confront Damian about his decision.
Damian explained that he hadn't felt like Giannina was "all in" for their relationship until that very day and all of her actions beforehand told him she wasn't ready for marriage. Though he expressed hope that their relationship could recover from the failed wedding, it's highly unlikely that Giannina will be able to move on from being dumped at the altar.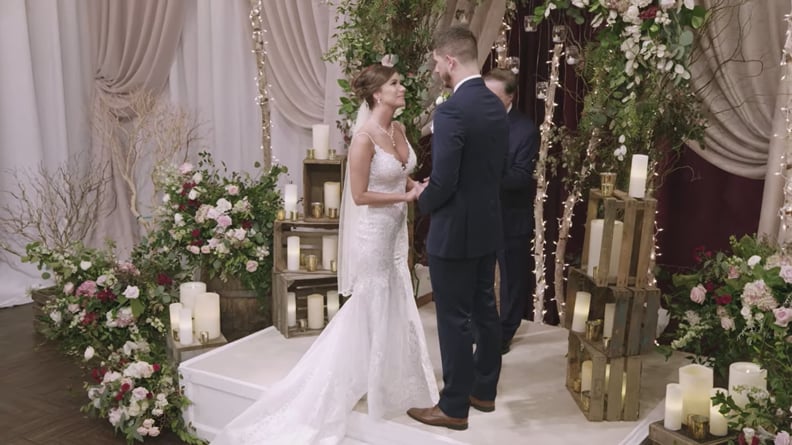 Did Amber and Barnett Get Married on Love Is Blind Season One?
The second ceremony of the episode began with Amber revealing that Barnett was having cold feet. While the former tank mechanic has been nothing but all in for her engagement to the 28-year-old engineer, he's been a little overcome as the experiment progressed. But by the time the two made it down the aisle and Amber said, "I do," those fears were washed away. Barnett happily takes the woman to be his wife, telling her that he "couldn't imagine a life without her." Cheers to the first couple to officially tie the knot!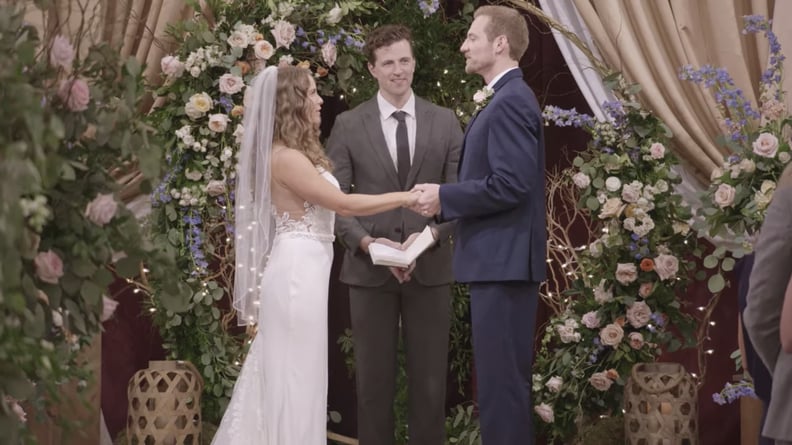 Did Kelly and Kenny Get Married on Love Is Blind Season One?
Despite Kelly and Kenny seeming like a sure thing by the time all the couples made it to Mexico, things obviously took a turn as they got closer to the wedding. Though Kenny was eager to lock in their nuptials, Kelly admitted that even though she loved him, she couldn't marry him. "My love and feelings for him aren't intense as his, apparently, are for me," she revealed in the confessionals.
Kenny respectfully bid farewell to their guests after Kelly left, and was visibly upset when confronted by production later on, but as he left he noted that he wouldn't throw himself a pity party. "I will have my day and I will be with that person I'm meant to be with," he told production. "But today is not that day."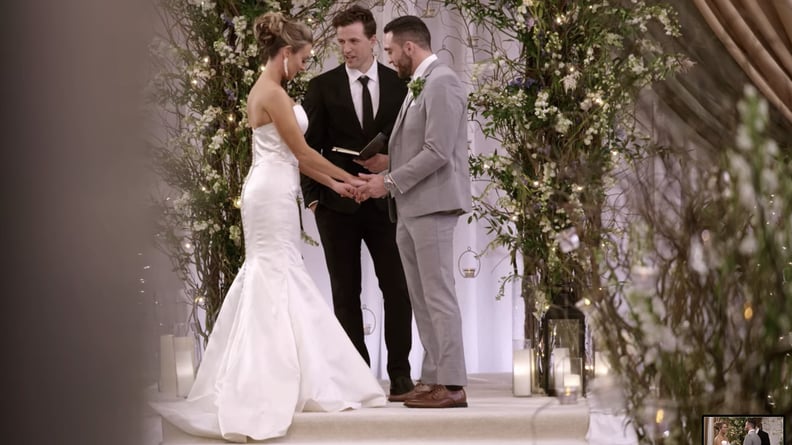 Did Mark and Jessica Get Married on Love Is Blind Season One?
We can't imagine many people were too surprised by how this wedding ceremony turned out, but that doesn't mean it wasn't painful to watch. While Mark was still gung-ho about marrying Jessica and upgrading to having multiple pillows with his bedspread, the older woman was not. Jessica turned Mark down at the altar, telling him that she was proud they had been able to open up to each other the way they did. While Mark was crushed, he confessed that he still believed that love is blind because he committed to marrying based solely on an emotional connection.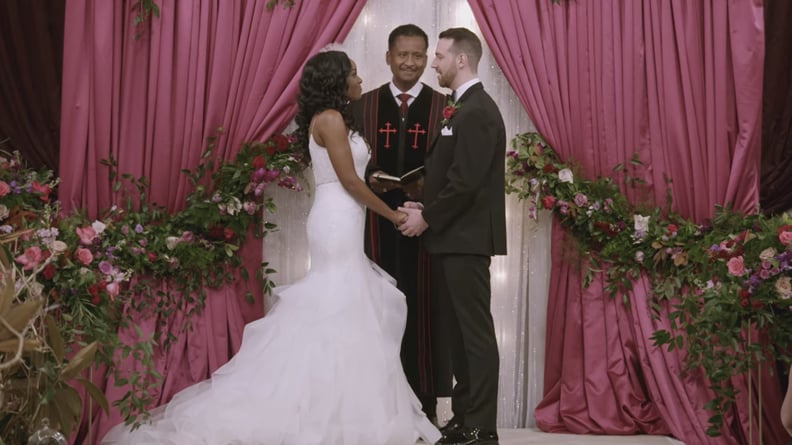 Did Lauren and Cameron Get Married on Love Is Blind Season One?
And finally, the wedding ceremony we were all really waiting for! Though Lauren expressed concerns about getting married to Cameron so soon after they met, she obviously couldn't resist the scientist with a heart of gold. After exchanging some truly tear-worthy vows in front of their families, the two said "I do," and began Mr. and Mrs. Hamilton. They celebrated with a rip-roaring reception where Lauren's family led everyone in doing the Electric Slide and, thankfully, Cameron didn't rap. Congrats to the happy couple!