Where You've Seen Grey's Anatomy's "McWidow," aka Cormac Hayes, Before
Grey's Anatomy introduced an unexpected new character in its midseason finale. Dr. Cormac Hayes, played by Richard Flood, is the new head of pediatric surgery, and he immediately clashes with Meredith over the treatment of their shared teenage patient. Hayes (aka "McWidow," Cristina's "gift" to Meredith) looks to be ready to shake things up at Grey Sloan Memorial Hospital — here's where you've seen his actor before.
The Irish actor might not be as familiar to American audiences. He's had several credits on European TV shows, including Titanic: Blood and Steel, an internationally produced miniseries about the construction of the Titanic. He costarred alongside such names as Derek Jacobi, Elementary's Ophelia Lovibond, and Chris Noth. Flood then had two series-regular roles in a row. In 2013, he joined the cast of the drama Crossing Lines as Detective Tommy McConnel, a specialist in weapons and tactics from Northern Ireland. Then, in 2015, after leaving Crossing Lines, he joined another new series, Red Rock. On this Irish police drama, set in the fictional town of Red Rock, he played James McKay, the police superintendent.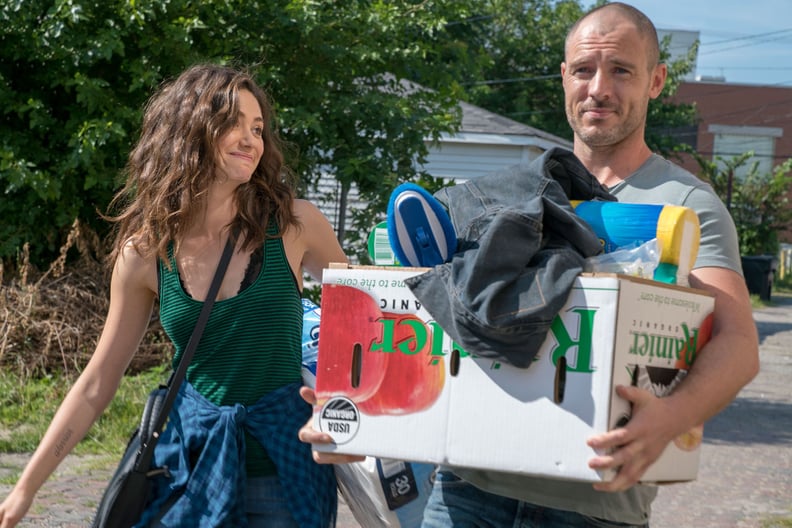 For American audiences, though, Flood is best known for his work on the Showtime series Shameless. He joined the cast in 2017, playing Ford Kellogg, Fiona's new boyfriend who's got some family secrets of his own. He was a recurring character in the eighth season, then was promoted to series regular for the ninth season, after which he left the show. He didn't have any major credits between then and his appearance on Grey's Anatomy.
For now, Flood's future on Grey's is still a little bit under wraps. We know he'll definitely return to the show, and it looks like he'll be playing more of a role in Meredith's life than she expects. Could there be another love triangle in the future for Meredith? We'll have to wait and see how things unfolds when Grey's returns in January!