Yasmeen Fletcher on Ms. Marvel Episode 2, Nakia
Yasmeen Fletcher on Bringing "Ms. Marvel"'s Nakia to Life
Watch out! This post contains spoilers.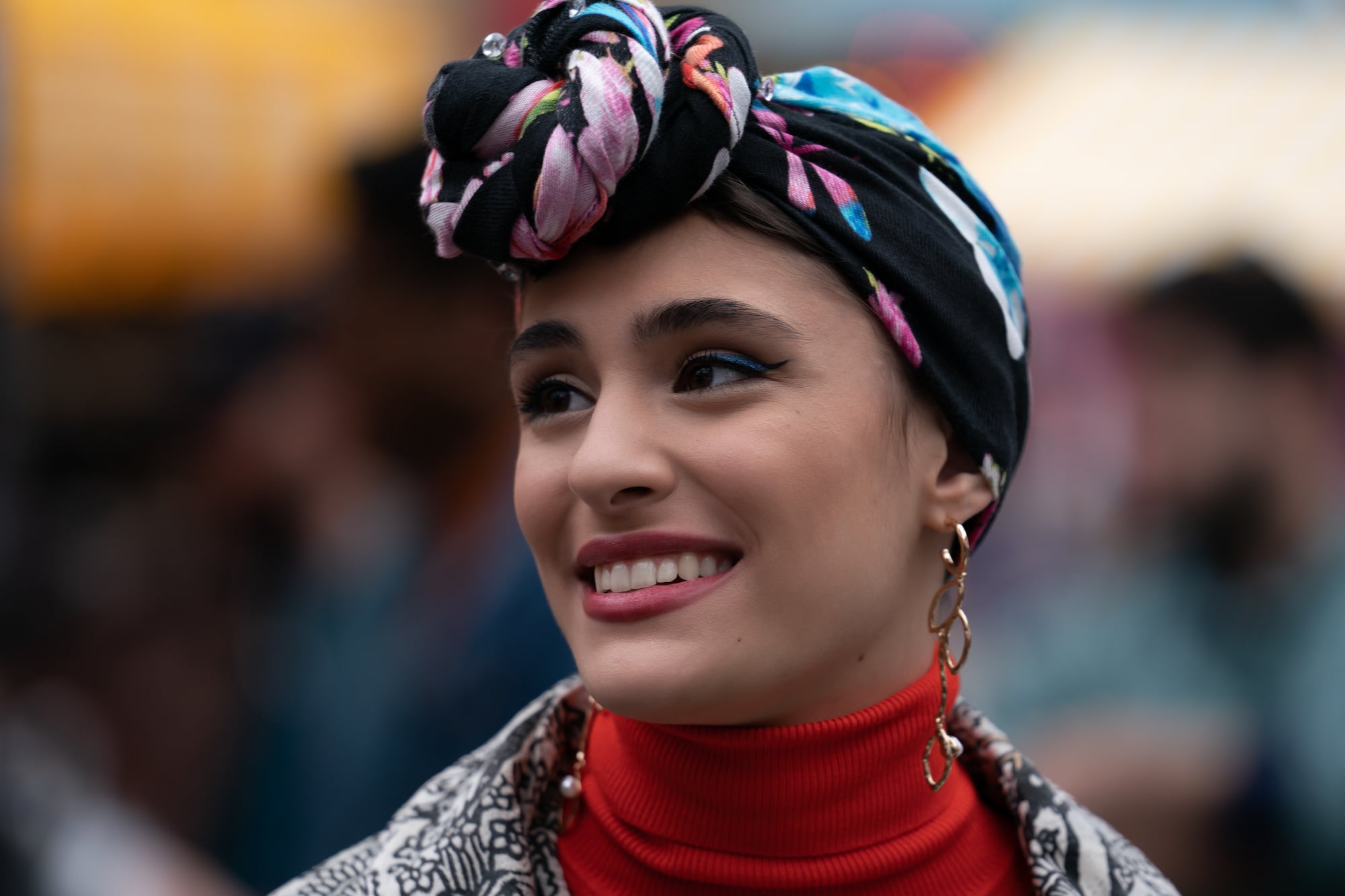 As Disney+ releases the six episodes of "Ms. Marvel" this summer, POPSUGAR has exclusive interviews with the cast and creators about making the show come to life. This week, Yasmeen Fletcher chats with POPSUGAR about episode two, "Crushed."
Yasmeen Fletcher really loves her "Ms. Marvel" character, Nakia. Before she knew the show was going to happen, a friend told her about the comics, explaining how it was all about a Pakistani American Muslim teenager with a similar culture to Fletcher's. "I immediately went to the comic-book store and picked up the first comic I could find and read through it and fell in love with it," she tells POPSUGAR.
When Fletcher heard rumors about a show adaptation, the actor told her manager she needed to be a part of it and she needed to play her favorite character, Nakia. "She's just so strong and she's kind of a badass," Fletcher says of her character. "She's not afraid to speak her mind, and she's just so confident in who she is and so loving towards her friends and loyal and supportive and fiercely outspoken towards the people she loves [and] her community."
All those characteristics of Nakia are on display in the second episode of the series, when she — with support from her best friend Kamala (Iman Vellani) — decides to run for a seat on the council that runs her mosque. Fletcher loves how quickly Nakia decides to jump into it. At first, she's not sure, and then, "She's like, 'I've got posters printed out. I've got buttons. We are doing this full force. I've got a campaign plan and you are all involved,'" Fletcher says.
There's a very fun moment where Nakia explains her game plan to Kamala and Bruno (Matt Lintz) at the mosque's Eid party. It's reminiscent of the scene in many classic high-school movies where someone breaks down all the school's cliques for the new kid — but here, it's all the cliques at the mosque. "It kind of parallels Kamala's AvengerCon plan in a different way, but you get to see it in a very Nakia, take-control type of twist," Fletcher says, referencing the events of the first episode.
Episode two also features a very sweet scene between Nakia and Kamala in the bathroom. Kamala, having just discovered her powers, is struggling to keep them under control while she's at school. She runs to the bathroom in a panic, and Nakia follows her. Assuming her friend is on her period, she passes her a tampon over the stall door. Fletcher loves that moment. "Nakia and Kamala are so genuinely supportive of each other and have so much love for each other," she says. "She doesn't fully know what's actually going on with her in the bathroom stall. . . . 'Whatever you got going on, I got you,' and that really is the best version of a female friendship and the best one that you could ask for." Fletcher says the relationship between the two reminds her of her own best friend and that she and Vellani are just as close now after filming the series.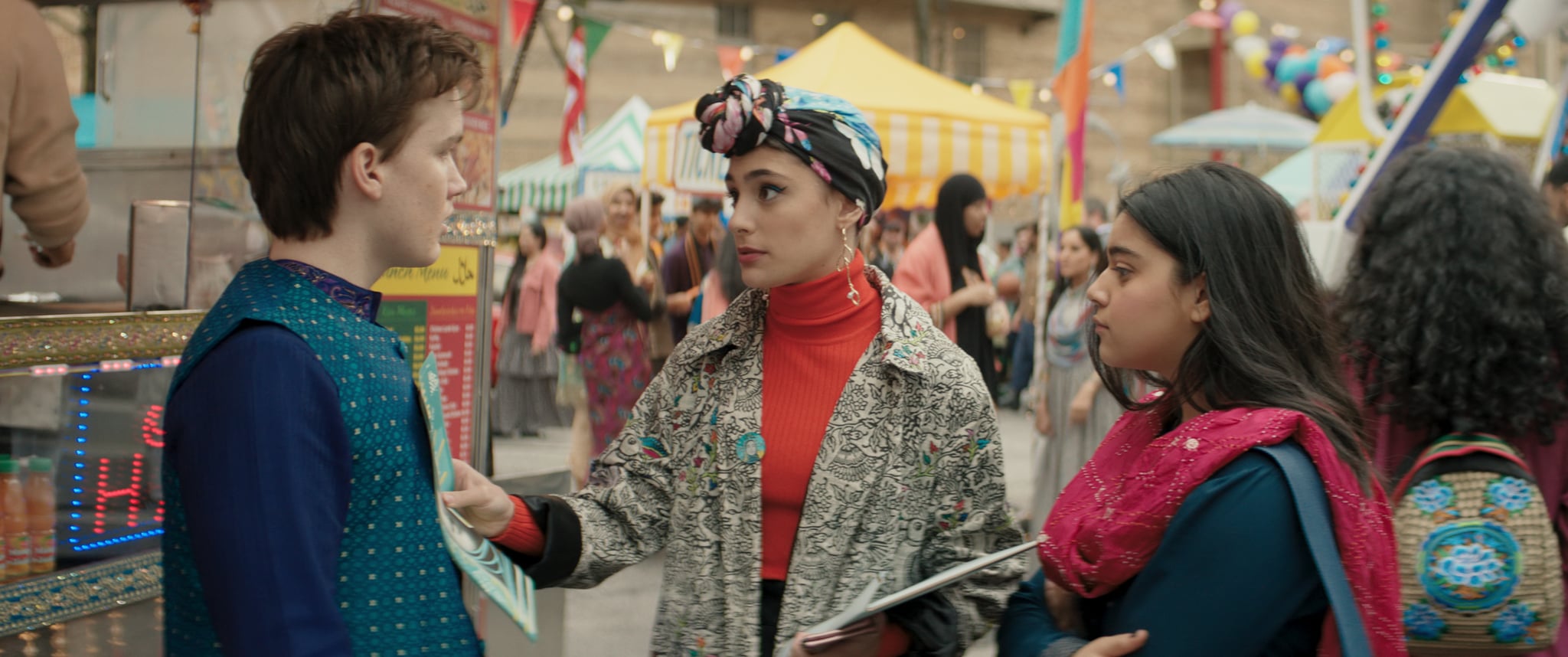 In both the show and the comics, Nakia chooses to wear a hijab. Fletcher doesn't, but it was really important to her to showcase this aspect of Nakia's and many Muslim women's identities. "I was really passionate about translating her correctly," she explains. "I was also surrounded by an incredibly talented Muslim creative team who were extremely supportive and also had that dedication and passion for the character and wanted to make sure that she was strong and empowered in her hijab."
She adds, "I was all ears at all times and I wanted to learn everything that I possibly could, because again, this character is so important to me and I know she's so important to so many people."
"I've never heard the mixed experience talked about on TV because it feels like a niche topic, but it's not."
But one major change the creative team did make was to Nakia's ethnic background. In the comics, she's Turkish American, but for the show, they decided to make her Lebanese American and mixed race, like Fletcher. In episode two, Nakia delivers a monologue about how choosing to wear a hijab helps her feel empowered and more secure in her Muslin faith and in her identity as a mixed-race person. She says, "My whole life, I've either been too white for some people or too ethnic for others. And it's been this very uncomfortable, sucky in-between. So when I first put this on, I was hoping to shut some people up, but I kinda realized I don't really need to prove anything to anybody. Like, when I put this on, I feel like me. Like, I have a purpose."
"It was extremely gratifying [to deliver that monologue]," Fletcher says. "I've never heard the mixed experience talked about on TV because it feels like a niche topic, but it's not. . . . You live in this in-between space, and I think we're also kind of afraid to talk about how it feels growing up in that liminal space."
Looking ahead, there's one big test coming to Nakia and Kamala's relationship: Kamala's new status as a superhero, which Nakia still doesn't know about. As Fletcher points out, it's clear from the first two episodes of "Ms. Marvel" that Nakia is not a fan of superheroes. "She thinks that the real heroes are the people on the streets making change," she says. "She just doesn't really like the way that superheroes have handled the saving of the world because it also causes a little bit of destruction, too." She adds, "As much as she has her grievances with superheroes, she also really, really, really loves her best friend." How things will shake out remains to be seen.
Fletcher says it's been a long wait to get these episodes on screen; they wrapped principal photography in May 2021, then did some reshoots this winter. And the wait hasn't helped her nerves about reactions from viewers. "You would think in that two-year time period, we would be like, 'So I'm ready now,'" she says. "That doesn't actually happen. That is a misconception. Once you get here, you are still not ready for it."
But no matter what happens — a season two, maybe? — Fletcher is grateful for the friendships she made on set. She says within three weeks of knowing each other, some of the cast decided to get matching lightning-bolt tattoos. "On the very last day, I had a family member of mine actually fly in and tattoo us all in my apartment, and that was the greatest and craziest bonding experience that we could have had," she says.
The first two episodes of "Ms. Marvel" are streaming now on Disney+, with new episodes releasing weekly.