Does Kate Middleton Have a Nanny?
The Number of Nannies Kate Middleton Has Might Actually Surprise You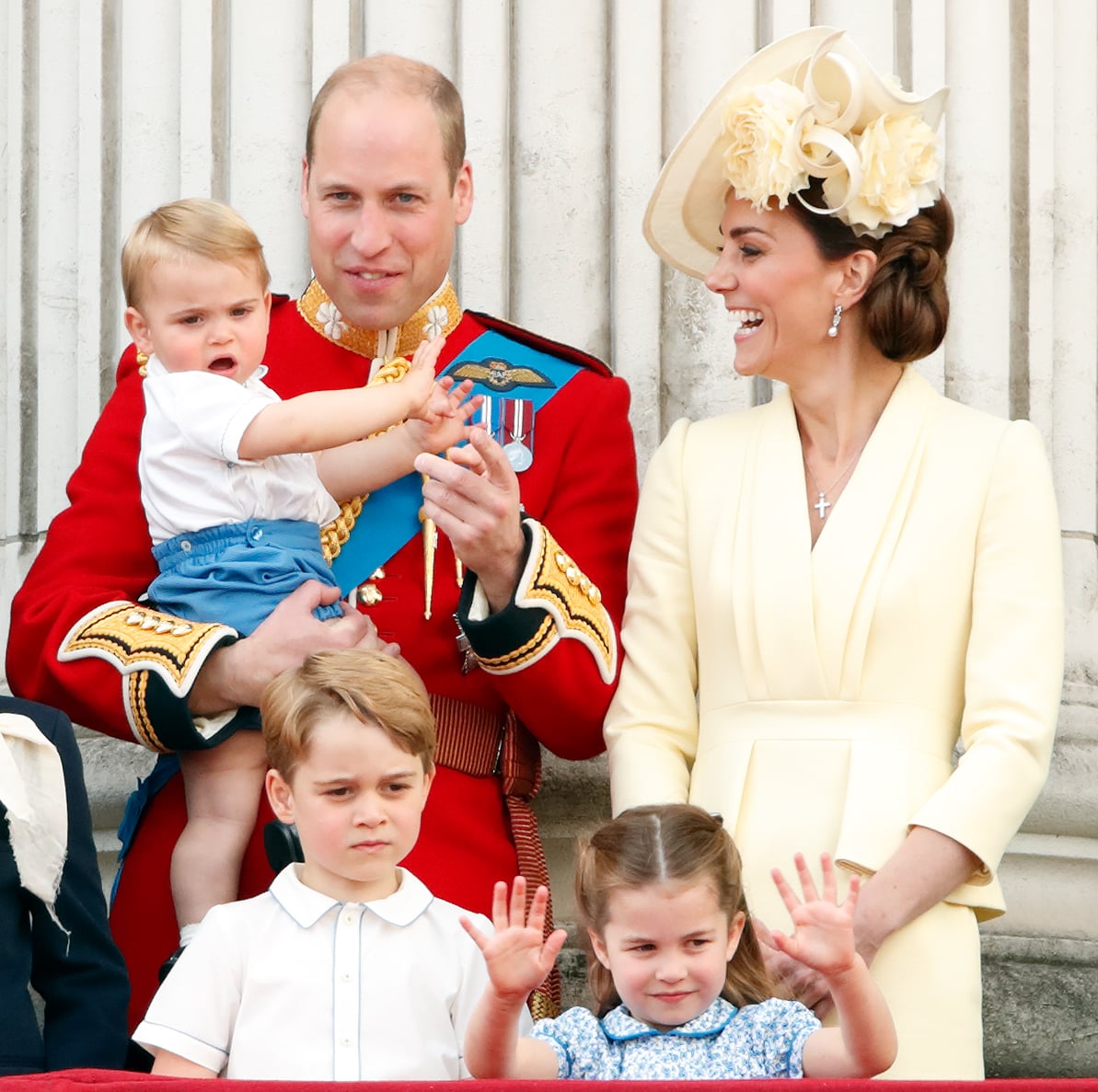 Kate Middleton and Prince William welcomed their third child, a baby boy named Louis, on April 23, 2018 officially making them a family of five. The Duchess of Cambridge, who looked gorgeous when she stepped out of the hospital to give the world the first glimpse of her son, is also mom to Prince George and Princess Charlotte. Having three kids under the age of 5 means her world just got a lot more hectic. And since every mother knows parenting is exhausting, if and when you can hire help to take some of the stress off your own shoulders, you do it immediately.
If Kate's perfectly coiled hair and stunning red dress she wore just hours after giving birth were any indication of her stress level, we'd say she's pretty set when it comes to having help. While I, like so many other moms, dream of having a team of Mary Poppins-like nannies to help care for my kids so I can actually get stuff done, Kate keeps it simple with one nanny for her three children.
Maria Borrallo has been with the family since 2014, helping care for George when he was just 8 months old. Often easily recognizable thanks to her traditional nanny uniform complete with a brown hat, which is a symbol of honor as a graduate of the prestigious Norland College, Borrallo is the consummate nanny. Besides being passionate about the families she works with, she's also trained in martial arts, antiterrorism techniques, and avoiding the pesky paparazzi.
As their sole nanny, she lives with the family in her own private residence in Kensington Palace and can be frequently seen with the little ones at royal functions. Considering how busy Kate and William's lives are, having a highly skilled and loving nanny makes all the sense in the world.