Mom's Problem With One-Piece Swimsuits
A Mom's Open Letter to the Swimwear Industry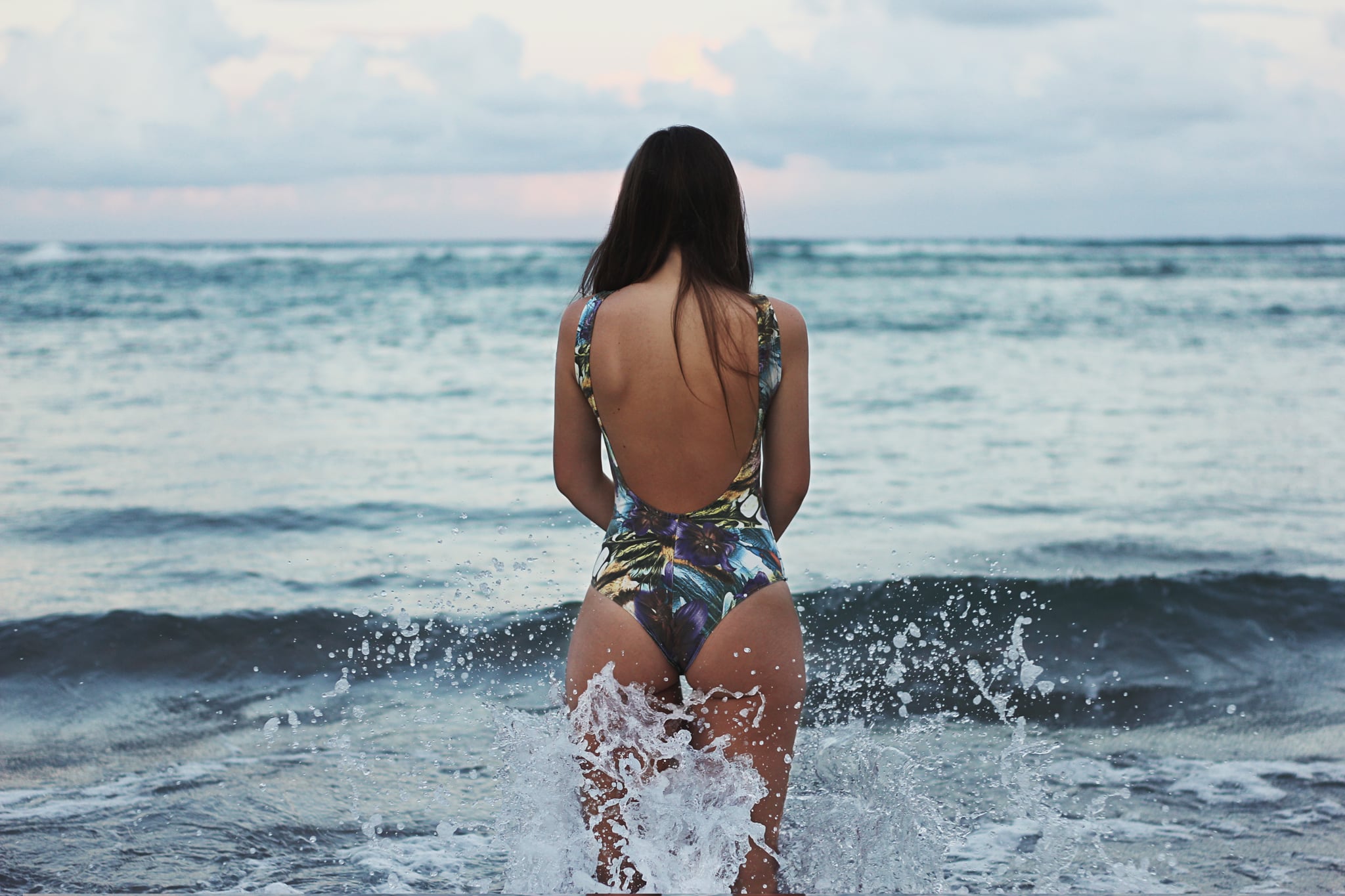 Lately, swimwear has been on my brain. With the warm weather, I've felt the urge to add to my growing collection of age-appropriate but cute suits. While the resurgence of the one-piece has definitely increased my options, I've gotta tell you, I've been a little disheartened by what they're lacking in one particular area of coverage. So, swimwear companies, I'd like to make a simple request from us moms out there: please continue making on-trend, stylish, and even sexy one-pieces, but could you please also make some that cover our bums?
Recently I was at a resort populated by many adorable teens and 20-somethings, many of whom were sporting this latest trend of, let's call it, the half-thong. Their perky little bottoms were semi-exposed, and I have to admit, they looked pretty cute. I'd like to think mine would have looked equally adorable when I was their age, but I'm coming up on my 37th birthday, and despite the borderline torturous number of squats, lunges, and pliés I force myself to do weekly, I've officially passed the point of an exposed bum being anything but inappropriate.
Beyond the physical realities (thank you, gravity, childbirth, and lessening skin elasticity) that have left my backside less high, mighty, and dimple free than it used to be, there's also the truth of what a day at the pool or beach looks like now versus when my bum was in top form. During those good-old days I would spend hours lounging, doing nothing more than thumbing through a book or magazine and occasionally flipping myself over for an even tan. Today, however, I spend most of my time chasing after a toddler and preschooler, and that cute half-bum-out style would undoubtedly turn into a full moon after my first sprint to keep my 2-year-old from swallowing a mouth full of sand or chlorine-saturated pool water. Not a good look, if you ask me.
I get it that these days, butts are big, both trendwise and in actual size. Sporting a sizable rump myself, I'm grateful for the bum love. But that doesn't mean I want the world to see mine only half covered by a strip of spandex.
So many times during my search (mostly online) for the perfect one-piece, I've thought I found the perfect suit, only to be disappointed when I click the rear view. That reversible twist one-piece: colorful and cool in the front, half covered in the back. A tank top: sporty from the front, barely there from the back. That scoopneck with subtle but sexy lace-up sides: totally half-assed. I've had some luck with my old stand-by J.Crew and even with Loft, a store I now refer to as the gateway mom shop. But every time I see a superchic one-piece suit, I get cautiously excited. Maybe this will be the one the designed to cover all my bits. And when I see it's not, there's only one way I can describe my reaction: totally bummed.