My Kids Just Went Back to School, and I'm Already Over It
My Kids Just Went Back to School, and I'm Already Over It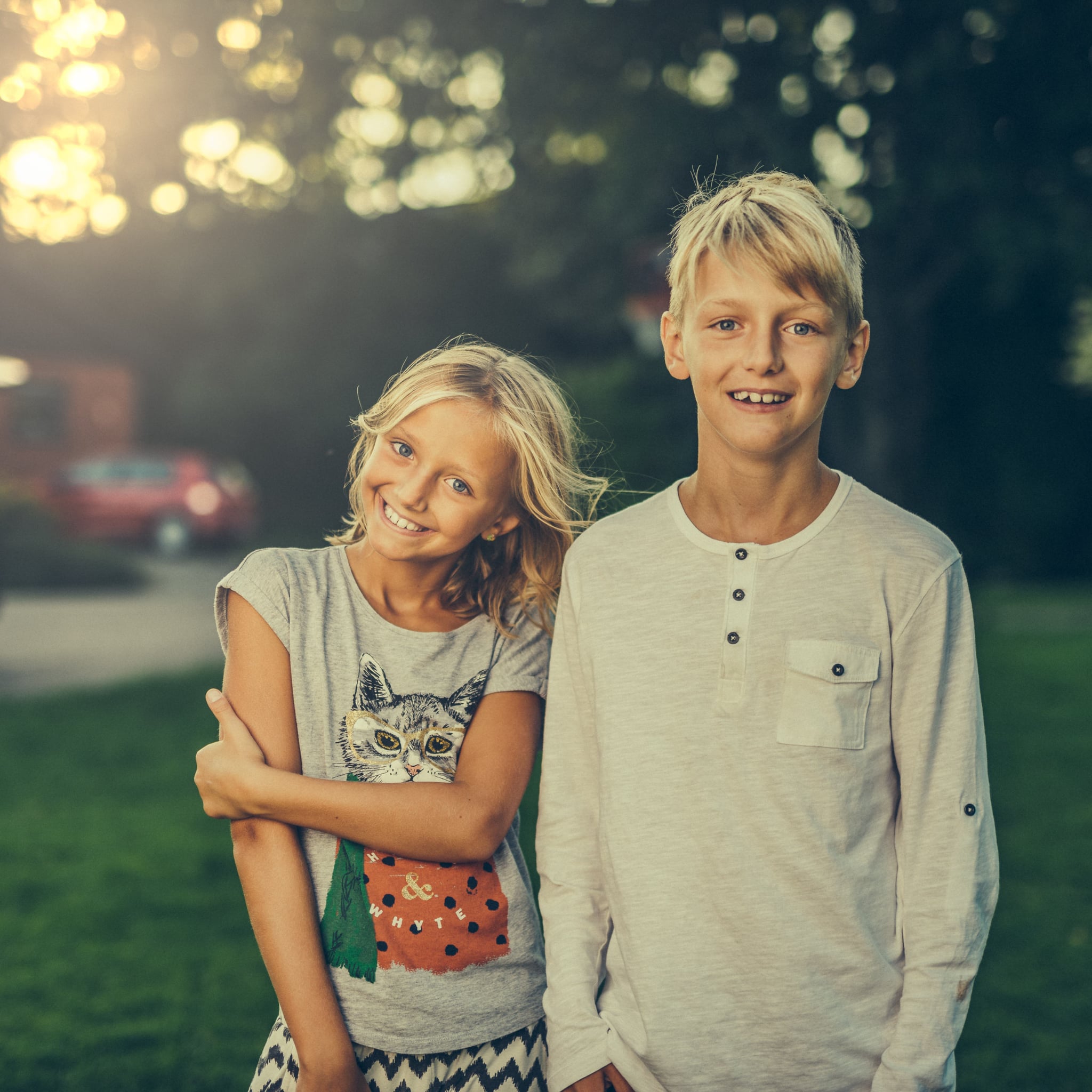 By the end of Summer break, I couldn't wait for my kids to go back to school so I wouldn't have to sit at home and listen to them fight and play 48 supposedly different games that all involve running around and screaming. I counted down the final week until the school bus picked them up and drove them far away from me. Prepping for the first day of school was like a fairy tale. I fantasized about all the things I would accomplish while my little ones were under another person's care for more than two seconds. I flitted about the house, joyfully reminding them to pack their lunches, set out their outfits, and make sure their backpacks were ready to go. Freedom was so close, I could taste it.
I forgot how much keeping up with school is like a full-time job.
But I was soon reminded that back-to-school doesn't equal freedom for parents at all. As soon as the first kiddo came in the door from their first day back, I was bombarded with reminders, homework help requests, and the beginnings of a Fall cough. Soon, my three kids had leveled me with a barrage of, "I need a new pencil pouch because the one we bought doesn't have holes to fit in my three-ring binder," and, "My teacher said to bring a green shirt for when we go on field trips, or you can send in $12 for the fifth grade field trip shirt," and, "Lunch was too short so I didn't eat anything other than my yogurt so here's all the leftover stuff, but it's too hot and gross to put back in my lunch for tomorrow."
I sat down at the kitchen table practically panting. What had just happened? And why did I suddenly feel myself longing for the carefree days of Summer when no one had homework or permission slips? When we could swim in the pool until late and not have to worry about dinnertime or bedtime. I forgot how much keeping up with school is like a full-time job. More reminders, more forms for me to read and sign, more supplies my kids insist they "need." On top of the added workload for me, the kids were already exhausted and whinier than ever. Just a few days in, and I was already wondering how I was going to keep up the frantic pace of setting alarms, preparing nutritious family dinners, and making sure all three of the kids had the right forms, supplies, and spirit wear for a given day: all before a reasonable bedtime for a school night.
I can't believe I'm saying this so early in the year, but I'm overwhelmed and already over school. It just started! I wish I could skip all the back-to-school nights, curriculum chats, and PTA meetings and go back to listening to my kids argue over pool floats with nowhere to go but inside to grab another round of ice pops. Or maybe I'll buy a big old trailer and homeschool the kids while we travel across the country, far away from long as hell school pickup lines and extracurricular activities that stretch into the dinner hour. Is it June yet?