Is a Rear-Facing Car Seat Safe if You're Hit From Behind?
New Study Confirms That, Yes, Rear-Facing Car Seats Are Still the Safest — Even in Rear-Impact Crashes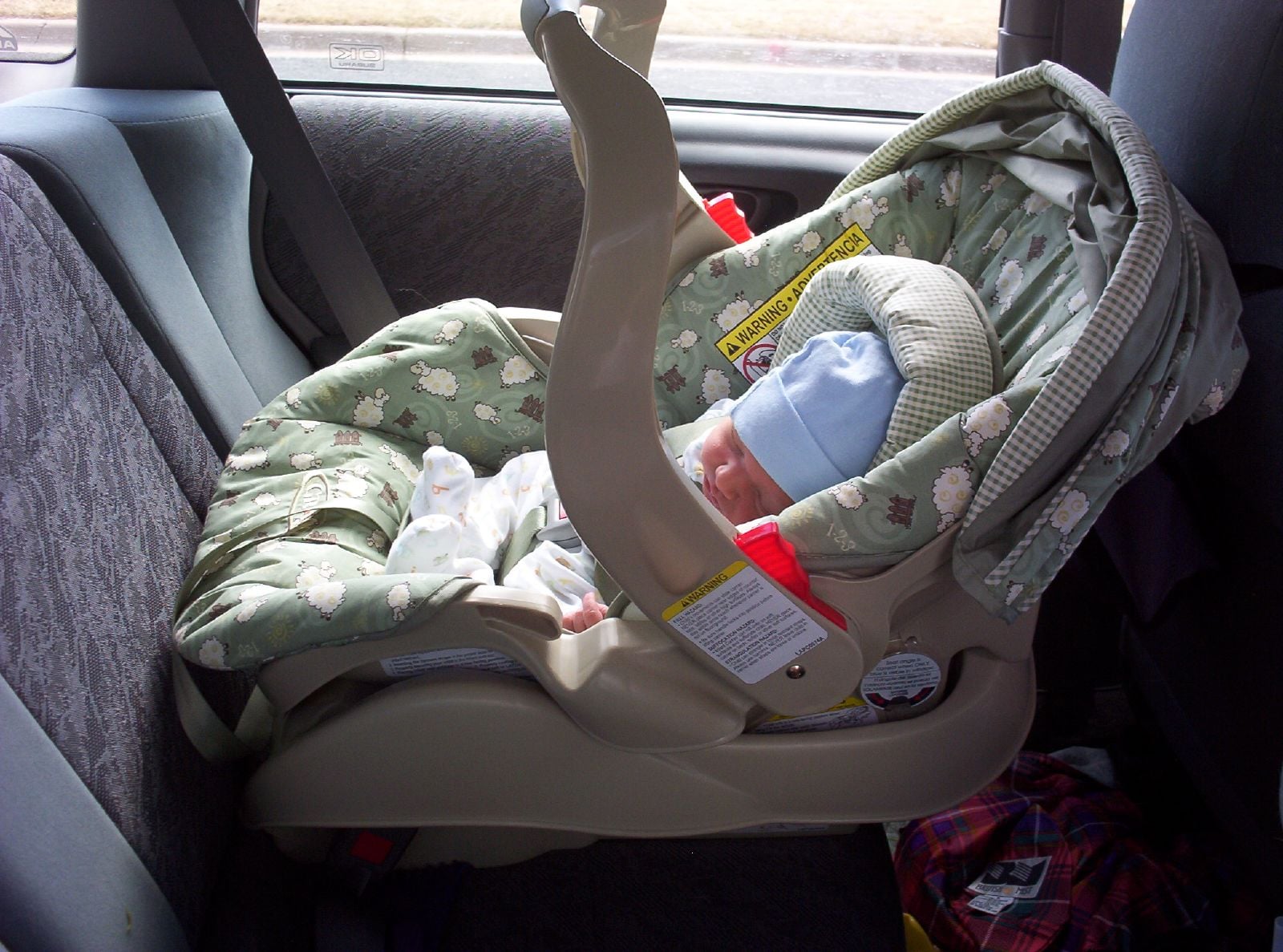 It should come as no surprise to the modern parent that rear-facing car seats are indeed the most safe option for kids under 2 years old due to both their physical development and size. Despite this guideline, which comes straight from the American Academy of Pediatrics (AAP), many parents still choose to flip their child's seat forward before their second birthday — but a new study is about to prove even further why rear-facing is safest.
This particular study is unique in that it looked at the safety of rear-facing car seats during a rear-impact crash while most crash-impact tests for car seats focus on side-impact and front-impact crashes. Because rear-impact crashes account for more than 25 percent of car accidents, the study's findings are even important in further educating parents who may not be adhering to the guideline to keep their child rear-facing for at least two years in states where it isn't yet law.
The study's researchers found that, when used correctly, all rear-facing seats tested, no matter the carry handle position or the presence of an anti-rebound bar, were effective "because they absorbed crash forces while controlling the motion of the child."
"Even though the child is facing the direction of the impact, it doesn't mean that a rear-facing car seat isn't going to do its job," said Julie Mansfield, lead author of the study and research engineer at Ohio State College of Medicine's Injury Biomechanics Research Center. "It still has lots of different features and mechanisms to absorb that crash energy and protect the child. The rear-facing seat is able to support the child's head, neck, and spine and keep those really vulnerable body regions well-protected. These regions are especially vulnerable in the newborns and younger children whose spine and vertebrae haven't fused and fully developed yet."