For the past 15 years, I've spent Thanksgiving in Connecticut with my husband's family and my parents. With the pandemic this year, we made the difficult decision not to travel, but I'm determined to make this Thanksgiving just as special and memorable. Here are the six things we're doing to feel connected even though we're apart.
Decorate the Table
Even though it's just going to be the four of us at dinner, we're still going to celebrate by decorating the table with some special holiday flare. My kids like to make handmade place cards, and I love this thankful tree centerpiece idea. I also plan to have an empty place setting at the table to symbolize all the family and friends who are no longer with us, as well as those we can't be with this year. My daughter plans to make a place card for them that says, "Forever in our hearts."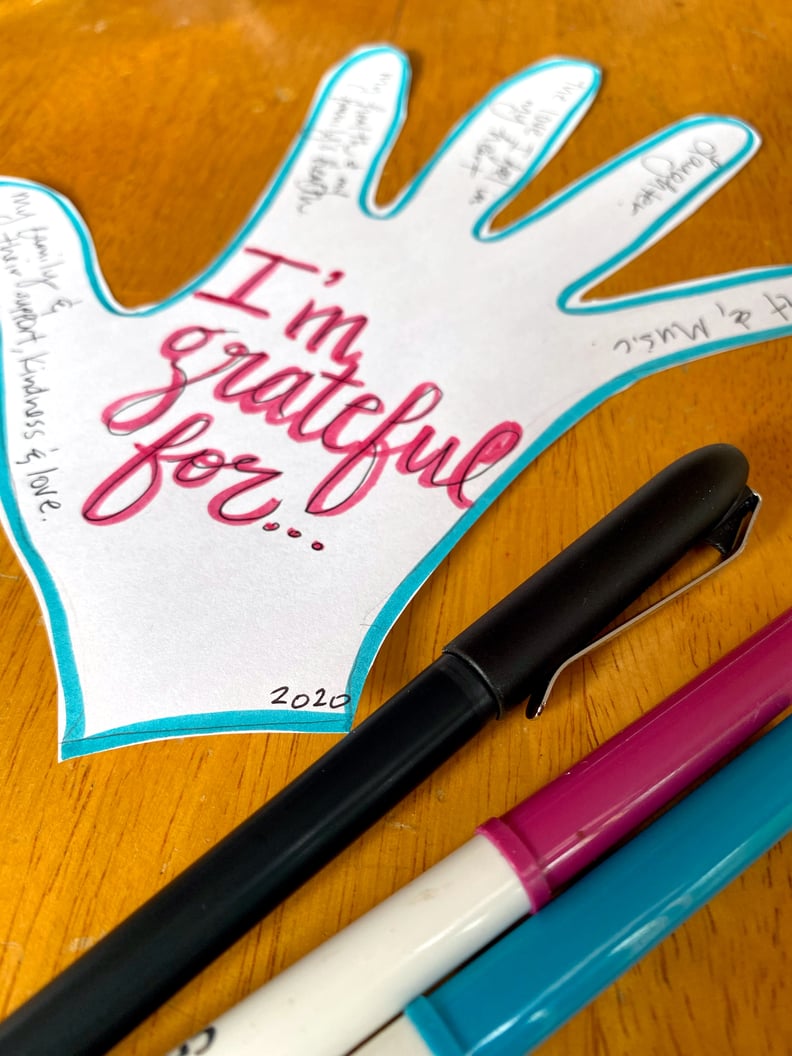 Gratitude Hands
As something simple and meaningful we can all do wherever we are, I'm asking our family members to create these gratitude hands. They just have to trace their hand on a piece of paper and write something or someone they're grateful for on each of the five fingers. Then during our Zoom family dinner on Thanksgiving, we can take turns sharing our hands.
I also like the idea of this conversation starter while we're having dinner: ask everyone to say something they appreciate about the person (or people) sitting next to them.
Zoom Family Games
I had started a family tradition of doing Minute-to-Win-It games, and since we can't be together to share the same props, we're going to play some other fun games over Zoom after dinner. Here are some ideas:
Heads Up! Like the classic game, make cards with objects on them (they can be Thanksgiving themed!) and everyone takes turns taping a different card to their forehead (without looking!). The person then asks everyone else questions to figure out what the object is. Make sure the person with the card on their head can't see themselves on the screen to read the card!
Scavenger hunt: Someone calls out a description like "something round with red on it" or "something soft and bigger than your head" and everyone has to run around the house to find it. The first one back to the computer gets to call out the next item.
Create a story: Someone begins the first sentence of a story such as, "Once upon a time a fairy named Luna rang our doorbell to tell us _______," and they call out a family member's name to say the next part of the story — and so on until the last family member finishes the story and says "The End."
Two truths and a lie: Everyone takes turns saying three statements, two that are true and one that isn't. Everyone has to guess which one is the lie.
What did I change? One person goes off camera, changes one thing about their appearance, and then people guess what they changed.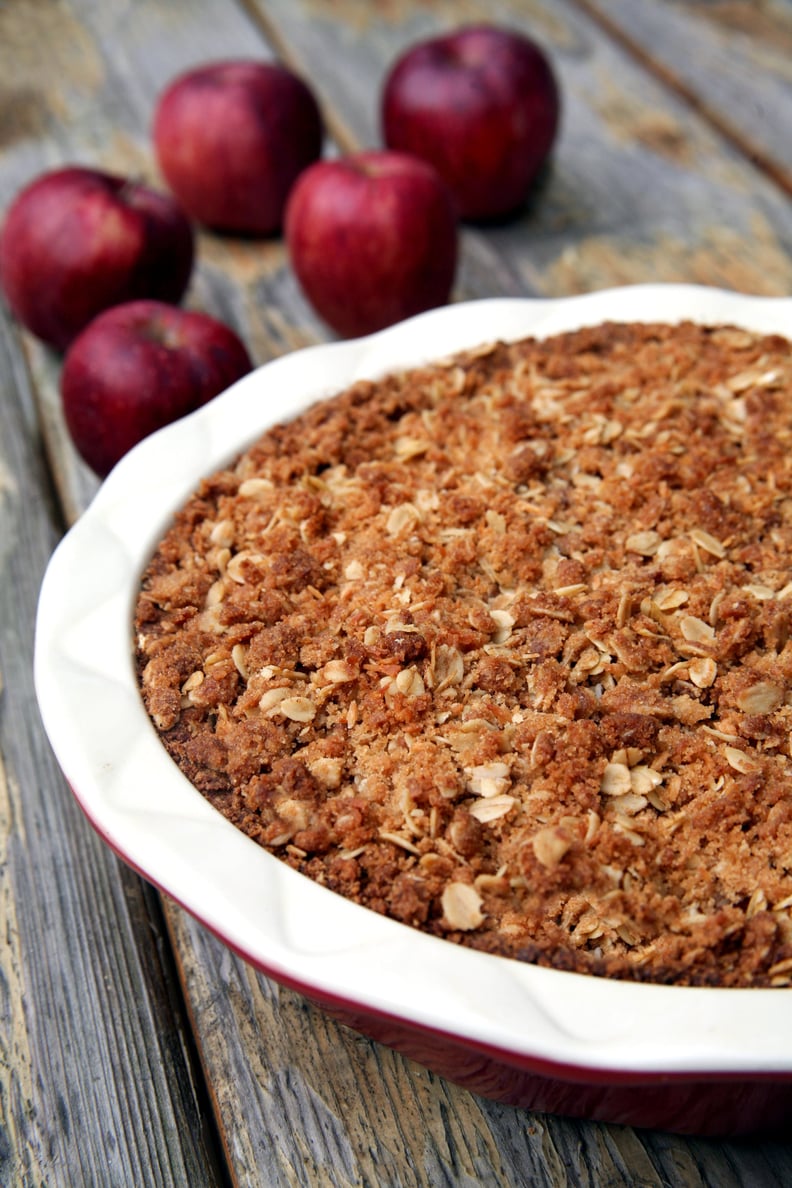 Sharing a Special Family Recipe
This cherished apple crumb pie recipe has been in my husband's family for generations, and my mother-in-law is the one who always bakes it — it wouldn't be Thanksgiving without it!
So this year, even though we won't be able to cut into the same pie, I'll bake our own version so we can enjoy it together over Zoom. I'm also making my husband's aunt's famous butternut squash pecan bake and my Gramma's coconut cookies. Sharing in our favorite family Thanksgiving recipes will help us feel a little more connected with each bite.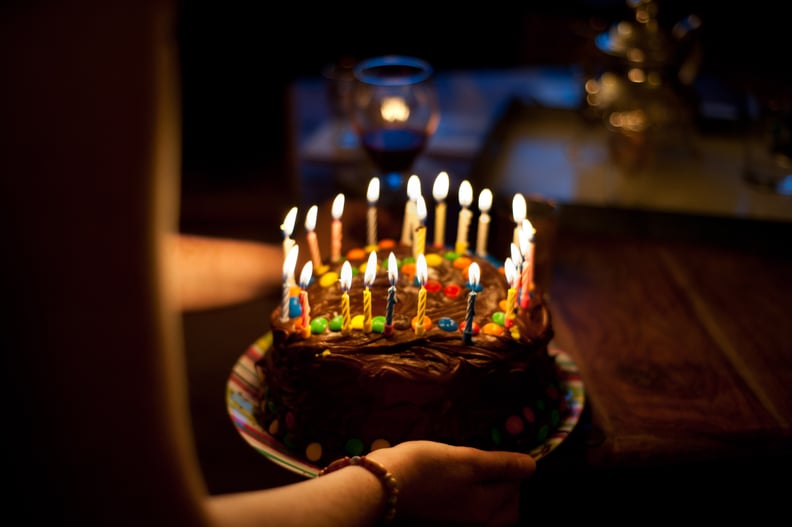 Happy Birthday to Everyone
This is a tradition I wanted to start this year with everyone, since we can't be together to celebrate everyone's birthdays, and I'm planning to do it even though we're apart. On one of the Thanksgiving desserts, we'll put a candle for everyone and sing Happy Birthday. Then we can all make a wish and blow out the candles!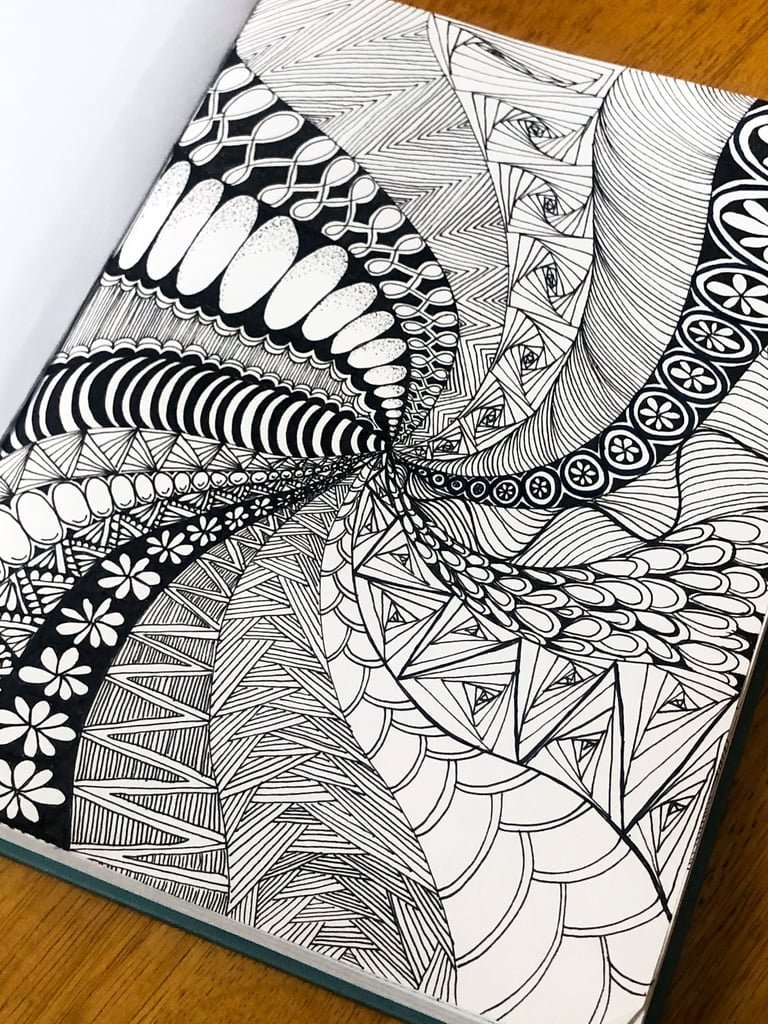 Group Zentangle
After dinner is done, we'll do a relaxing group drawing activity called Zentangle. My daughter learned about it at school last year, and we've been hooked ever since. It's a form of meditative doodling, and all you need is a pen and paper — no artistic skills required!
My daughter wants to lead us through a quick 20-minute drawing. Just draw a five-inch square and separate it into five sections. Then draw a different pattern in each section. It's a great way to chat and chill while digesting while still staying connected.