With many kids staying close to home and possibly missing out on school sports this year, a new app from the elite English Chelsea FC Academy — a training camp for young people ages 9 to 23 — can help them keep their soccer skills sharp. With input from world-class coaches and players, state-of-the-art augmented reality (AR) technology, and hundreds of training games to choose from, the Perfect Play app is basically your own virtual soccer camp.
The app is preloaded with a series of interactive training games that allow kids of all ages and abilities to hone their soccer skills in their own backyard. Based on the actual exercises used in the Chelsea FC training academy, the games address a variety of skills — from strength and speed to shooting and passing — to help kids improve from home. Keep reading to find out how it works, how much it costs, and what equipment you need to use it.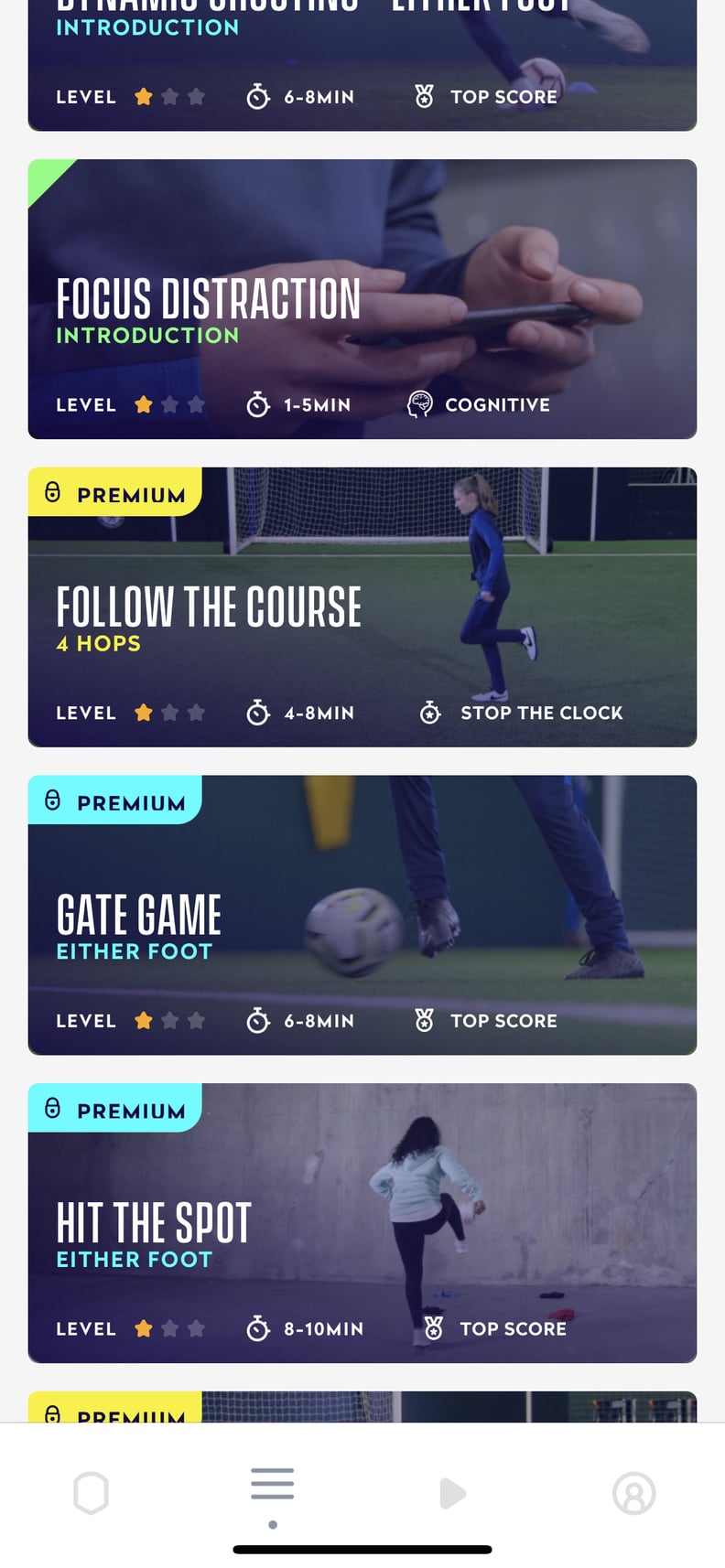 How Does the Perfect Play App Work?
What makes Perfect Play so innovative is its use of performance tracking and augmented reality (AR), which lets kids experience a personalized training program with activities, goals, and feedback designed just for them. The app uses your device's camera lens to help your child set up their game play area, as well as track their movement throughout each activity.
Using this technology, the Perfect Play app turns your phone into your child's personal soccer coach, assessing their performance and delivering voice commands in real time. For example, using AR, the app will direct your child on where to set up ground markers so their play space measures the same distance each time you play, or while practicing shooting the ball against a wall, the app will respond with voice commands like "Great technique" to encourage your child's performance.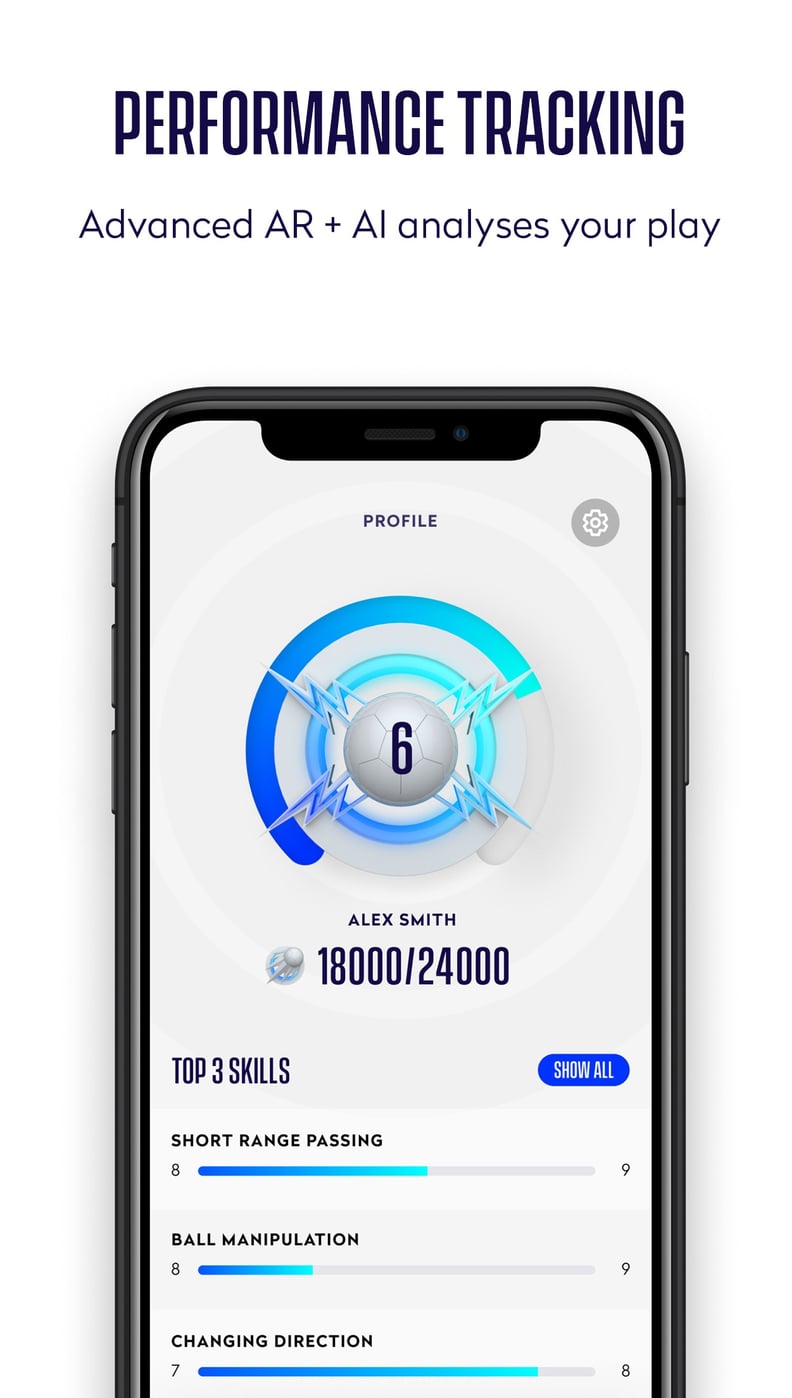 How Much Does the Perfect Play App Cost?
The Perfect Play app is currently available to download for free in the Apple App Store and will be available for Android devices in the near future. The free version offers a limited number of training games, or you can unlock unlimited access to games and performance tracking with the $14.99 per month subscription to Perfect Play Premium.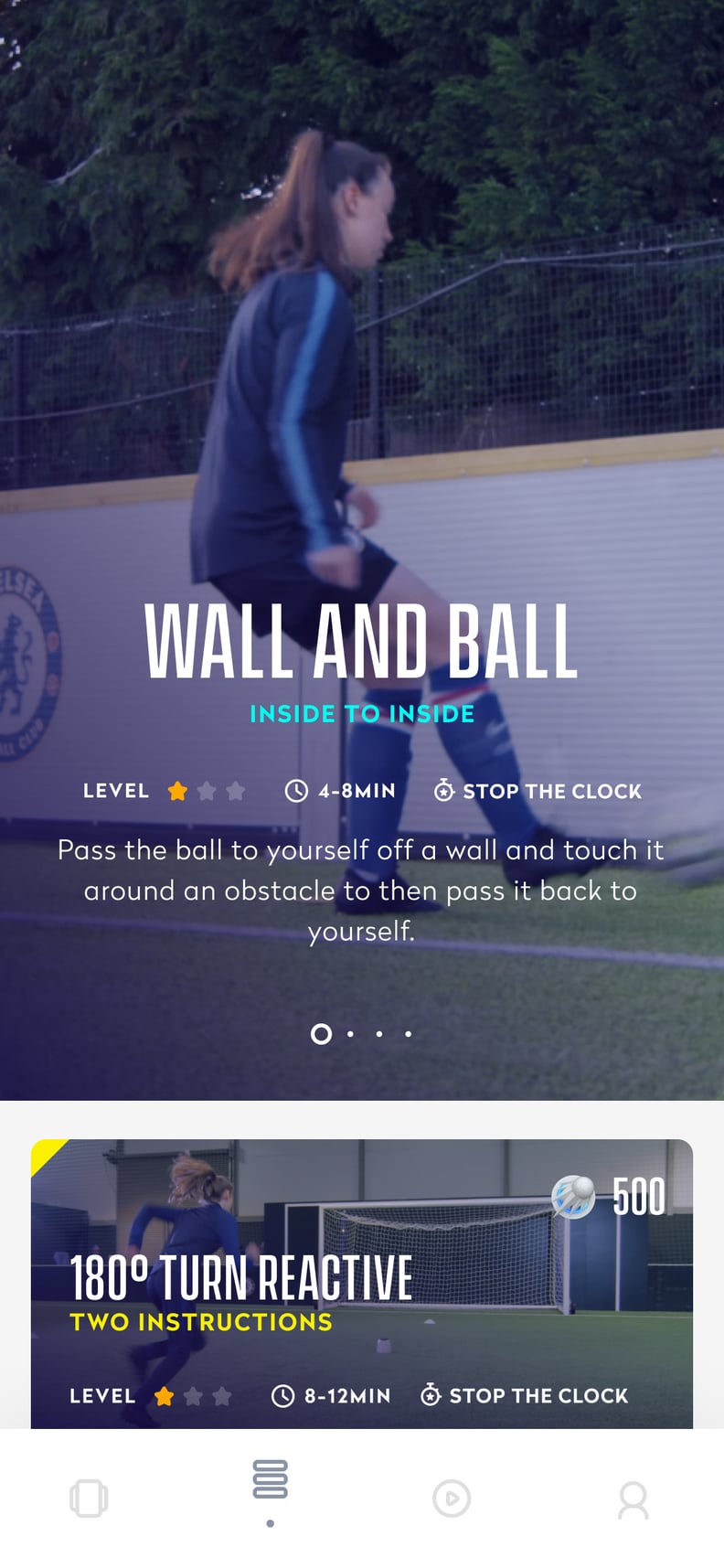 Do You Need Soccer Experience to Use the Perfect Play App?
Because the app tailors your child's training program to their specific skill level, even kids with no prior soccer experience can use Perfect Play. Kids as young as 4 can use the app if they have a parent close by to assist them with the setup and games, but the recommended minimum age is 9.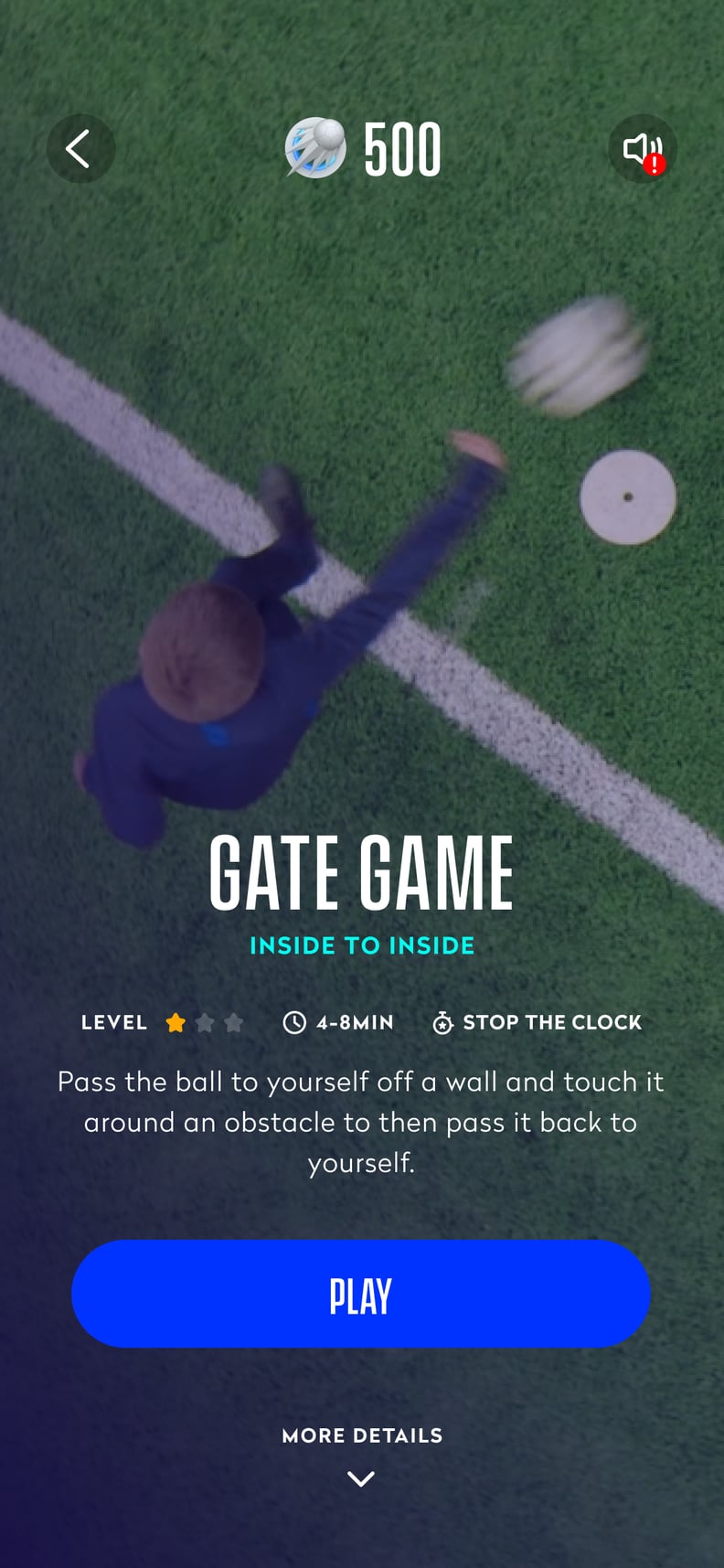 What Equipment Do You Need to Use the Perfect Play App?
All you need to get started with Perfect Play are a soccer ball, a smartphone, and, preferably, a tripod (or a parent or some other object that can hold up the phone). Some activities might require other equipment like a wall or cones, but there are so many games to choose from that you can easily find ones that'll work with whatever you have.
For games that require ground markers, you can use paper plates, jump ropes, or other objects you have around the house. The app can be used with 4G networks, so you can still access it even without WiFi.