Why I'm Letting My Kids Eat More Sugar During COVID-19
My Son Discovered a Love of Baking, and It's Made Staying Home So Much Sweeter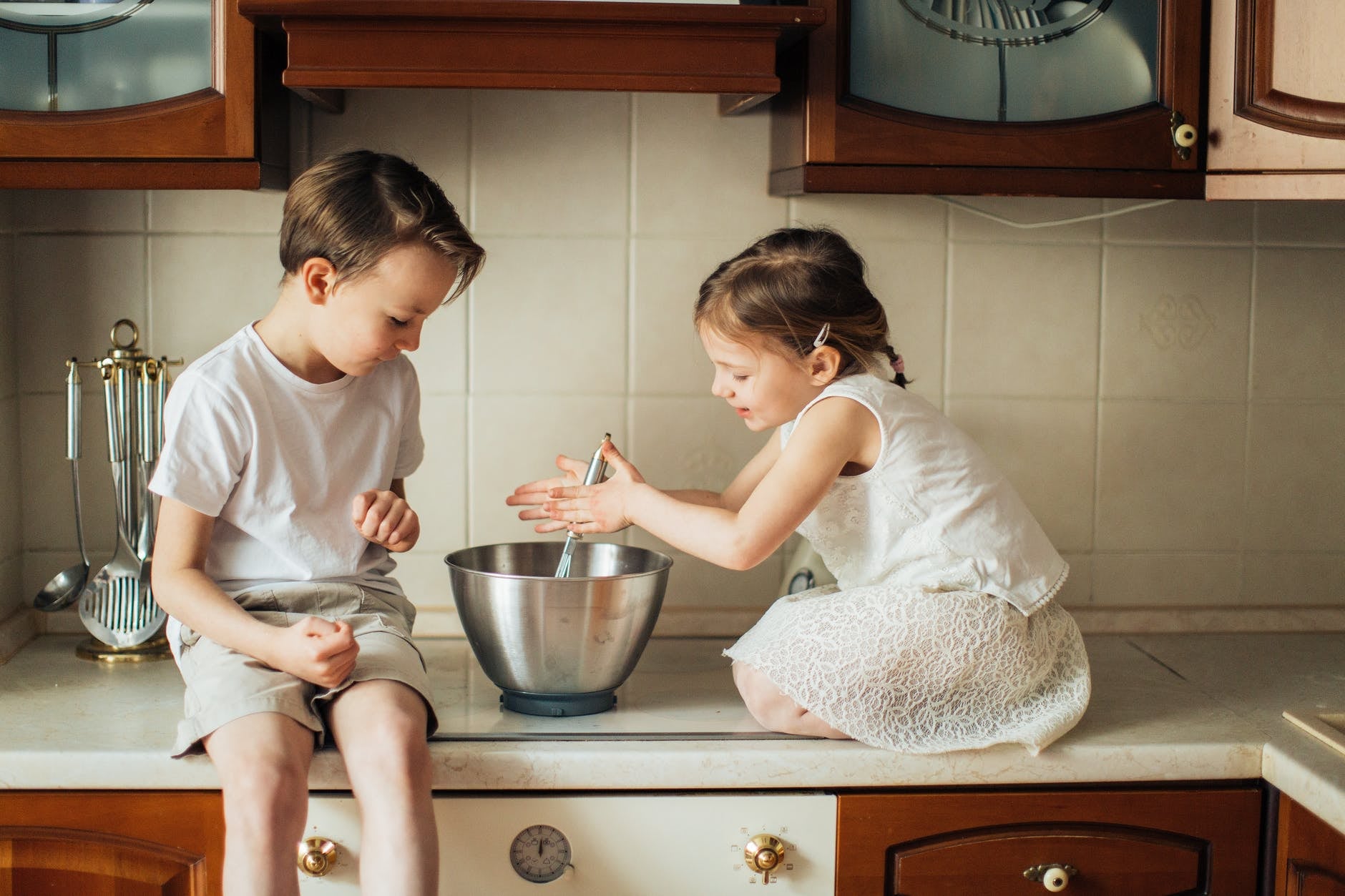 My son has picked up a love of baking while being homeschooled, and eating all of those sweets is something I'm choosing not to care about. Our isolating life has been far from perfect, but my kids have found themselves learning to love new hobbies — something they didn't have the time for before. My 7-year-old son immediately dove right into baking as soon as our state's schools were shut down for the remainder of the year, and his sweet treats have served our home (and bellies) well.
I was wary at first . . . leaving a child to bake alone was not my idea of a safe and fun time. Plus, while I personally love to cook, I somehow always manage to ruin a pan of brownies prepared from a box. The whole "following directions" thing is something I still can't get the hang of at age 39. But my son, his baking skills soared from his first batch. I let him start with the boxed baked goods. And because he knew about my lackluster performance in the baking area, he kicked me out of the kitchen.
He measured, poured, and mixed all by himself — can we say math and reading skills? I showed him how to set the oven and place the brownie pans and cookie sheets inside safely. He set the timer and got them out, too. While his creations cooled, I taught him how to properly clean all of his utensils. (We're still working on perfecting that one.) We eat his yummy treats daily (often twice), and the fact that my kids are eating so much sugar doesn't faze me one bit.
I hope that when they're a little older, they remember this time at home as sweet, not stressful and chaotic.
I know that my kids need some kind of pick-me-up right now, and if sugar is going to seal the deal, so be it. This pandemic is hard on them, too. They're missing their friends, dance, soccer, and even a big basketball championship game. I hope that when they're a little older, they remember this time at home as sweet, not stressful and chaotic. So, if extra servings of gooey chocolate brownies can help them (and me) during this time, I'm all for it.
Now, my son has moved on to baking from scratch. He's made dark chocolate mousse, a cake, and homemade frosting. The sense of pride he gets from making something all by himself and then feeding it to his family is immense. He glows when he watches us all take our first bites and actually like his food. Sure, I know that this habit of indulging in too much sugar is something that we're going to have to eventually break — and honestly, I'm not looking forward to it. But for now, I'm enjoying watching my son embark on a new hobby, something he enjoys that coincidently tastes delicious, too.
While my kids are certainly missing things from their regular life, this extra time has served as a real perk. Before, we'd hustle home from school, do their homework, then scurry off to their practice or activity. There was no time for boredom. When a kid is bored, they finally have the opportunity to explore and create, something I think kids rarely have time for nowadays. In an odd way, I'm grateful for the time my kids have to finally do this. Without all of the daily structure they're accustomed to, they finally have time for some passions to bloom. So, for now, I won't worry about breaking this sweet habit, because I know that, right now, it's exactly what we need.