I Dressed Like Rachel Green From Friends For a Week and Learned a Few Things About '90s Style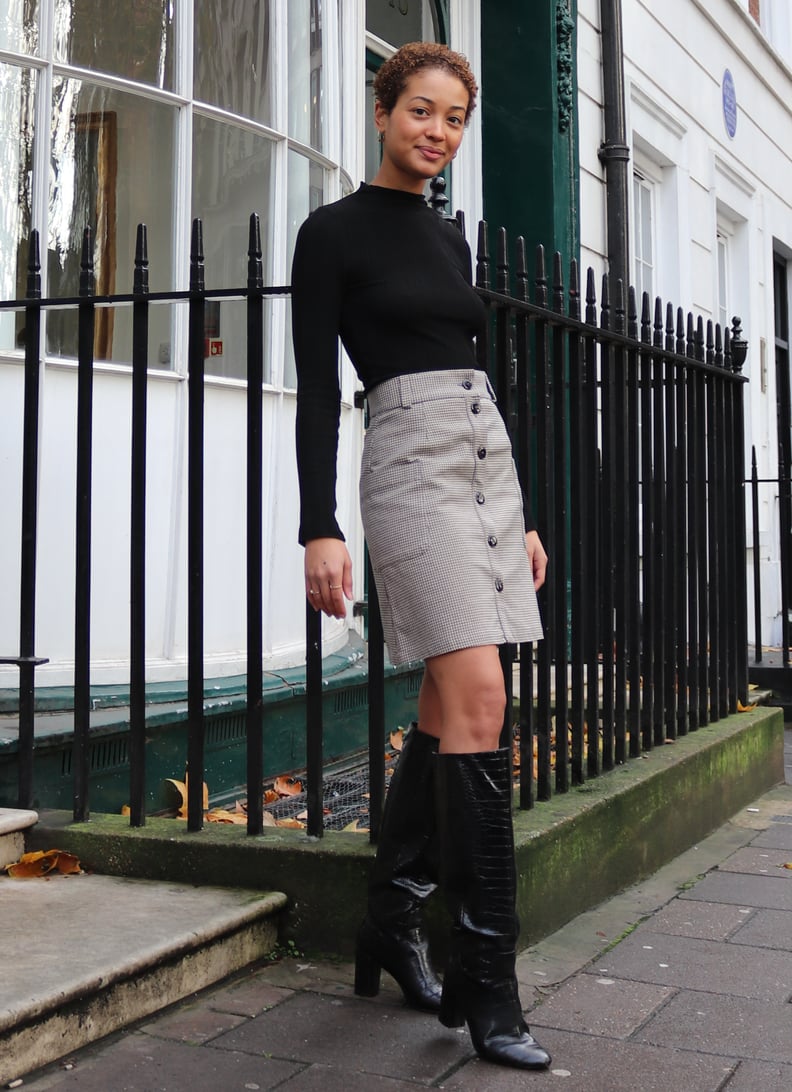 POPSUGAR Photography | Kara Kia
POPSUGAR Photography | Kara Kia
Costume design is this really interesting area where fashion and entertainment meet. Series like Gossip Girl and The Handmaid's Tale, and films like Clueless and The Devil Wears Prada, have had a major impact on how we dress.
We'd love to credit Blair Waldorf for the recent revival of headbands. And if it weren't for Miranda Priestly, would we ever know the difference between turquoise and cerulean blue? Fashion's dynamic relationship with pop culture is undeniable. For the past couple years, we've experienced a very nostalgic '90s style renaissance. Even icons of the era, like Keanu Reeves and Celine Dion, are getting in on the action. So, we decided to try out Rachel Green's great style from one of the decade's most defining series, Friends.
Debra McGuire was the costume designer for all 10 seasons of the decade-defining show. It was McGuire's first styling job for television, and she's said in a recent interview with The Guardian that despite the "pressure to make the characters' clothes very casual," she "thought we needed aspirational clothing to make people want to know more about their lives."
Throughout Friends' 10-year run, Rachel Green's Fall and Winter style was all about checked miniskirts and fitted sweaters, lacy '90s layering, slip dresses, and denim overalls in a palette of blue, green, and red. She usually paired her looks with black boots or white sneakers and her iconic choppy layered bob.
Ahead, we found four of her most iconic outfits, re-created them using some of our favorite brands, and learned a few things about great '90s style.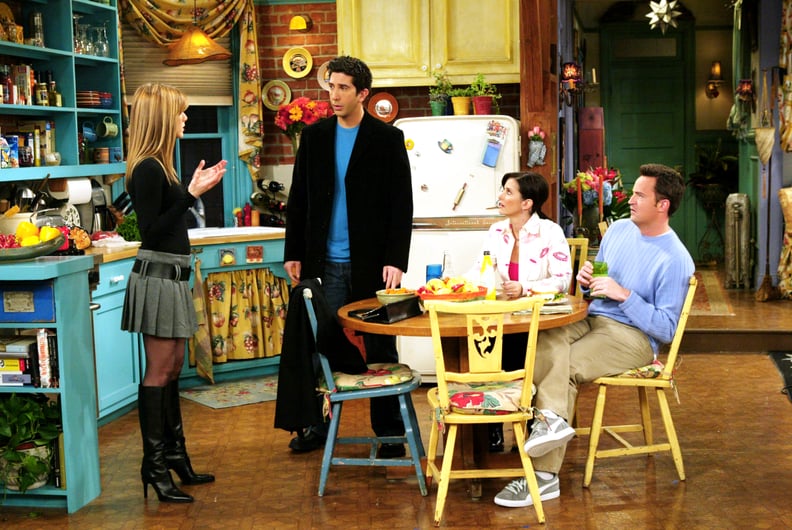 Rachel Green: Look 1
Rachel Green wears a black fitted jumper with a gray miniskirt and black knee-high boots.
Rachel Green: Day 1
Finding a low-waist skirt in 2019 is almost an impossible task. Waistlines have seen a huge shift since Rachel Green was rocking hip-grazing miniskirts in the '90s. In the 2000s, we preferred the high-waist silhouette, which first came into fashion when Christian Dior debuted his "New Look" in the 1950s.
While our first Rachel Green-inspired look doesn't scream the '90s, it's superwearable and effortlessly stylish. I wore it to work and felt way more polished than usual, and it made a nice transition into the evening for dinner and drinks in Soho. I felt, how do you say, chic. Haha.
Black Jumper: Topshop Black Knitted Marl Funnel Neck Top ($23, originally $29)
Grey Skirt: Sézane Lorraine Skirt ($125)
Black Boots: V by Very Taylor Straight Leg Knee Boots - Black ($58)
Gold Hoops: Dinny Hall Signature Small Hoop Earrings ($220)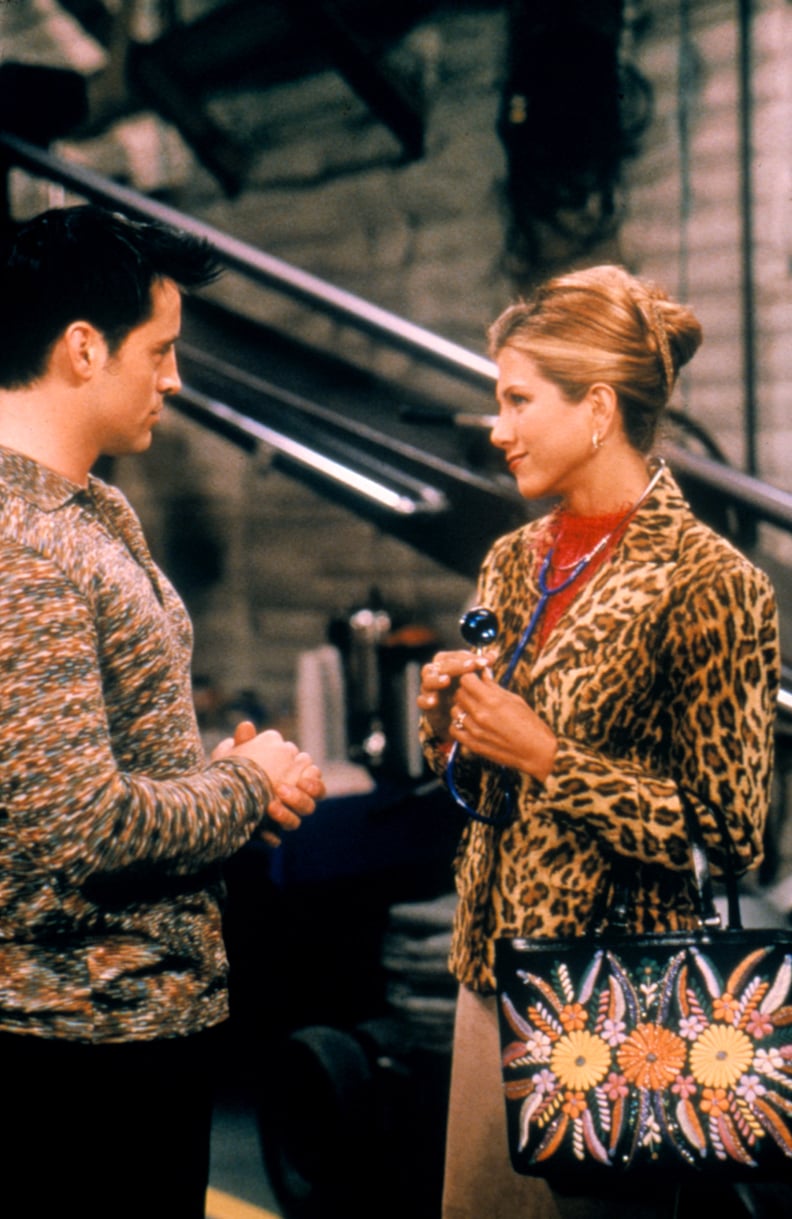 Rachel Green: Look 2
Rachel Green wears a red jumper with a camel skirt, leopard print coat, gold hoops, and a black lady bag.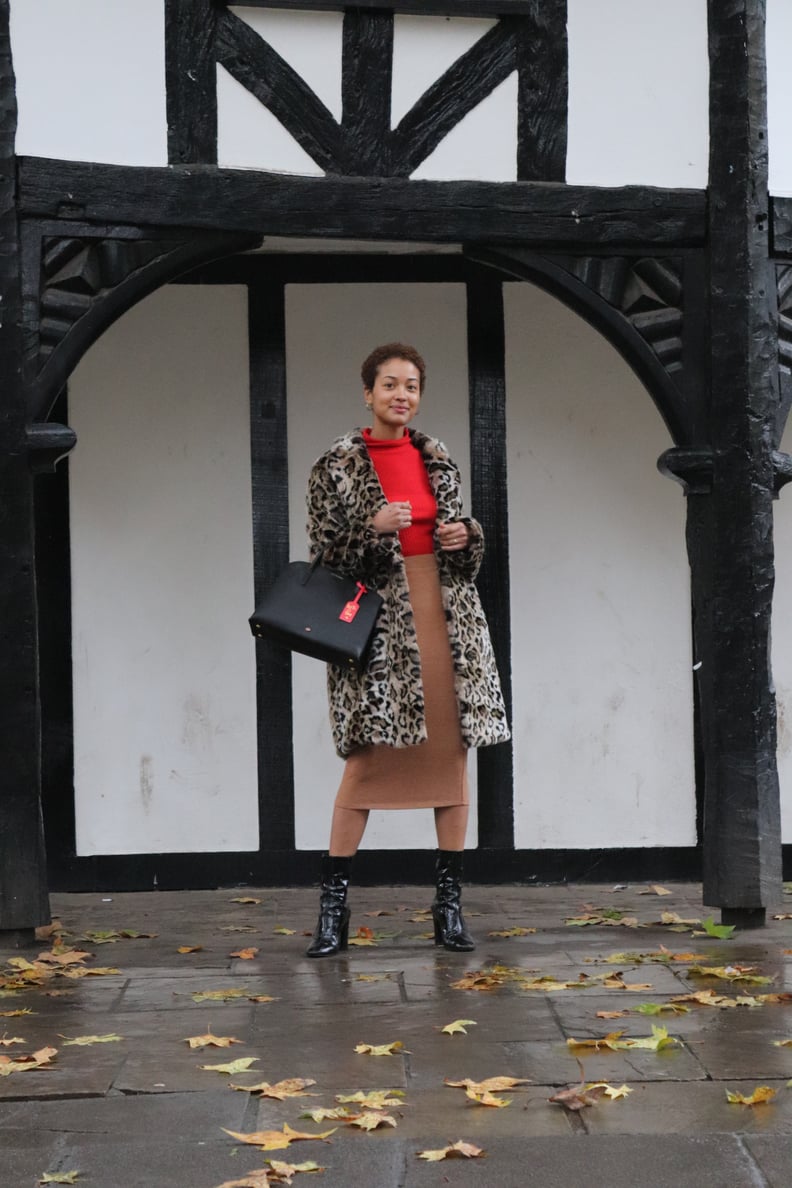 Rachel Green: Day 2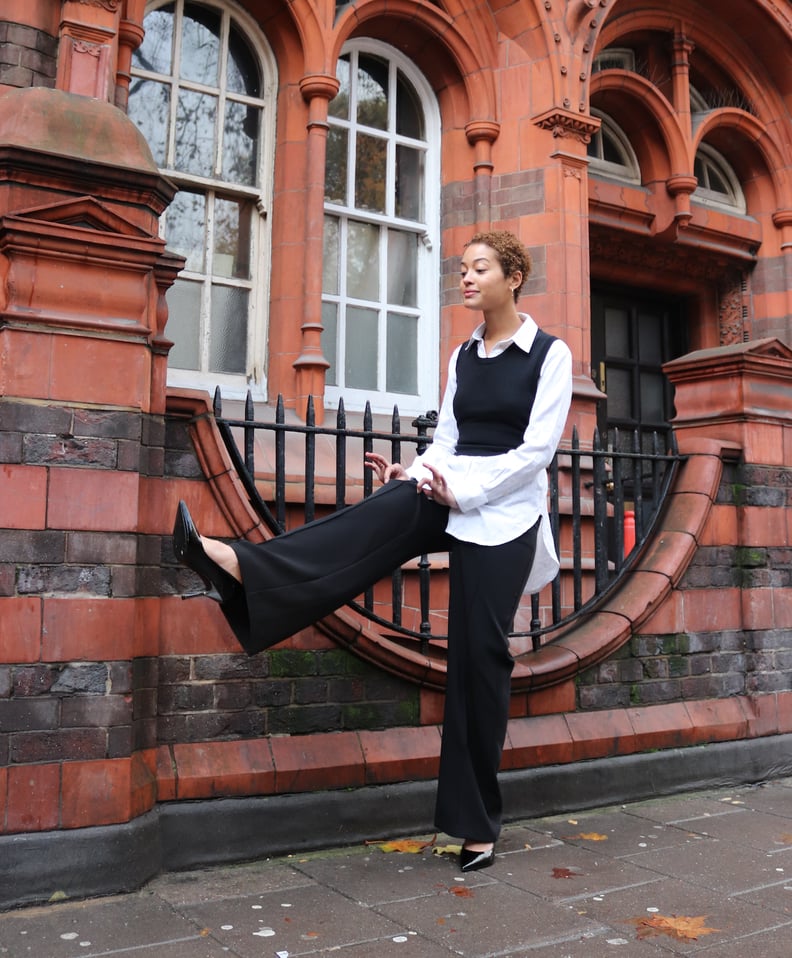 Rachel Green: Day 3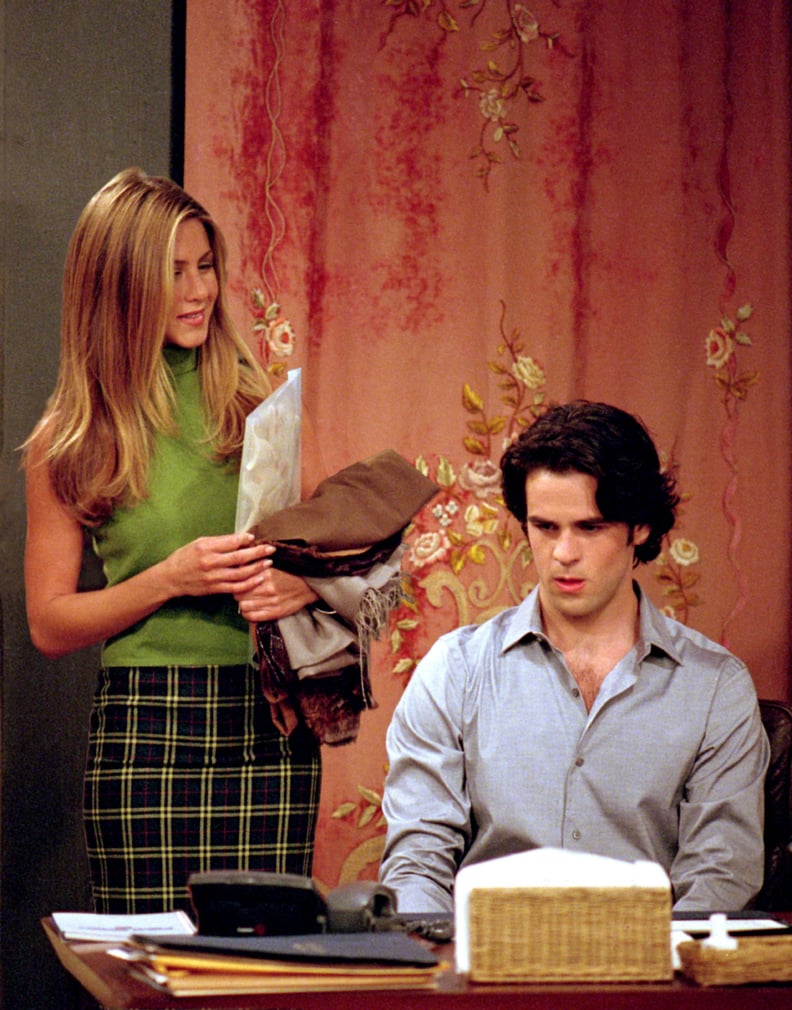 Rachel Green: Look 4
Rachel Green wears a lime green high-neck jumper and black tartan skirt.
Rachel Green: Day 4