100-Pound Before-and-After Transformation
Rachel Lost Over 100 Pounds by Doing This Simple Activity Twice a Day
Rachel Saintfort told POPSUGAR, "I've always wanted and needed to lose weight but would procrastinate." After a health scare of high blood pressure and a small case of lymphedema (swelling from a blockage of the lymphatic system), she decided it was time to get healthy. She's a recording artist known as Ra'chel, and she was previously denied opportunities due to her weight. She shared, "After seeing myself on my first music video, I was also motivated for change." On Jan. 29, 2017, she began her 10-month weight-loss journey.
Rachel's starting weight was 280 pounds. She said, "The last time I weighed myself, I was down 103 pounds. Now that I've reached my first goal, I've learned to stay away from the scale and focus more so on how I look and feel."
"Now that I've reached my first goal, I've learned to stay away from the scale and focus more so on how I look and feel."
It was her commitment to eating healthy and regularly exercising that helped Rachel lose over 100 pounds in 10 months. She moved her body twice a day, once at 5 a.m. and once again at 6 p.m. There's a three-mile loop around a lake near her house, so she'd walk or jog once or twice around for a total of six to 12 miles a day! She always listened to her body, "got adequate sleep," and took a rest day if she needed to.
After about two to three months of these workouts, she decided to see a trainer to help her tone up. But she actually stopped going to these sessions because she felt overwhelmed, and she found that walking and jogging around the lake was offering faster results. Plus, she truly loved the outdoors. You have to stick with what you love!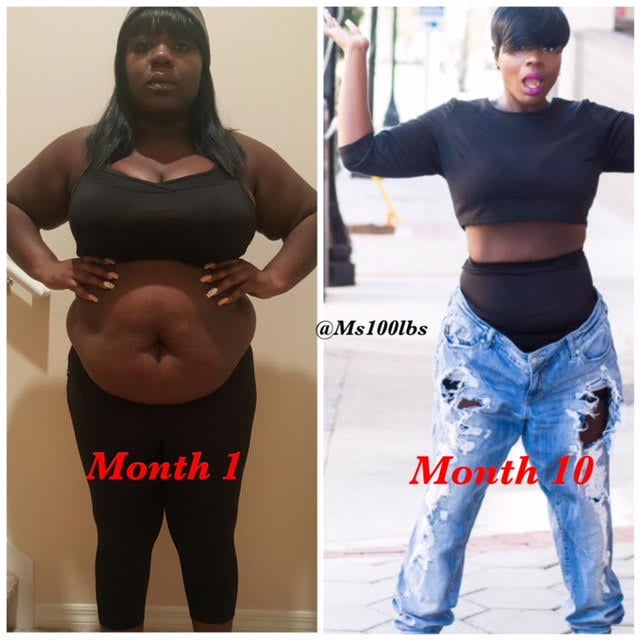 As for her diet, Rachel said, "I had to learn to not deprive myself, and on days I couldn't resist my old food choices, I would eat in moderation." She'd start her morning with a bottle of water and some oatmeal, then after her morning workout, she'd eat an egg white omelet and some avocado.
She'd snack on some granola until lunchtime, and for lunch she'd have some salmon, asparagus, and sweet potato. Rachel had another healthy snack like Greek yogurt in the afternoon, and then dinner was usually a smoothie made with kale, banana, oats, strawberries, and almond milk. Drinking eight bottles of water a day was her goal, and Rachel tried to not eat anything past 7 p.m.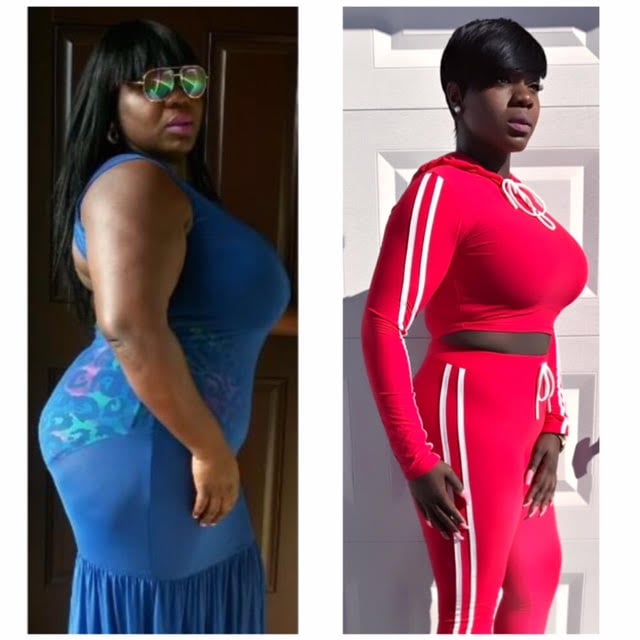 Aside from losing over 100 pounds and having a celebratory dinner, Rachel experienced some nonscale victories as well, such as "crossing my legs, tying my shoes without breathing hard from bending down, no more snoring, and just being able to play with my daughter without being tired!"
Rachel stayed motivated by "remembering why I started!" She shared, "I carry an old picture with me to remind me how far I've come! I think about all of the times my daughter cried when I was too tired to play with her, the opportunities I was denied because of my weight, and I think of my overall health! Sometimes, we have to remind ourselves that we are so worth it!"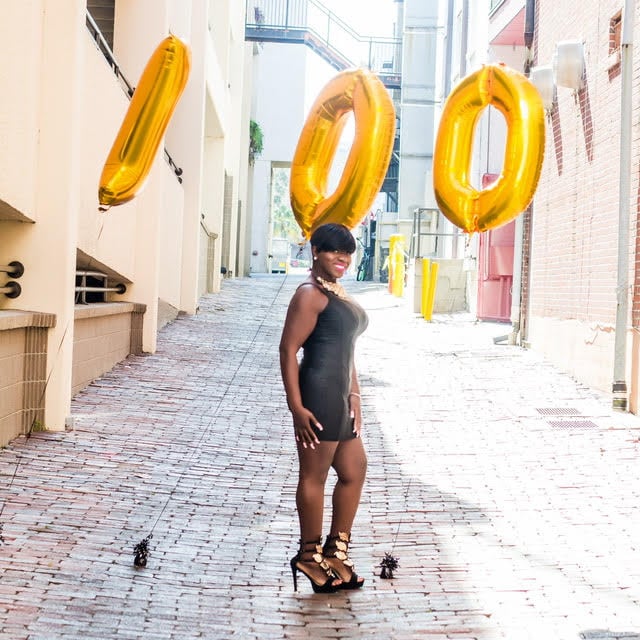 "My advice to others is to never stop fighting for you! No one owes you anything, but you owe yourself everything. Don't be afraid to be your own cheerleader, as some will not understand your journey!" Rachel said to think about where you'll be a year from now if you don't give up — remember quitting won't bring you any closer to your goal! Rachel knows from experience that "there's no secret recipe or magic pill; you have to work! Consistency and sacrifice is the key! Most importantly, do it for you! You deserve it."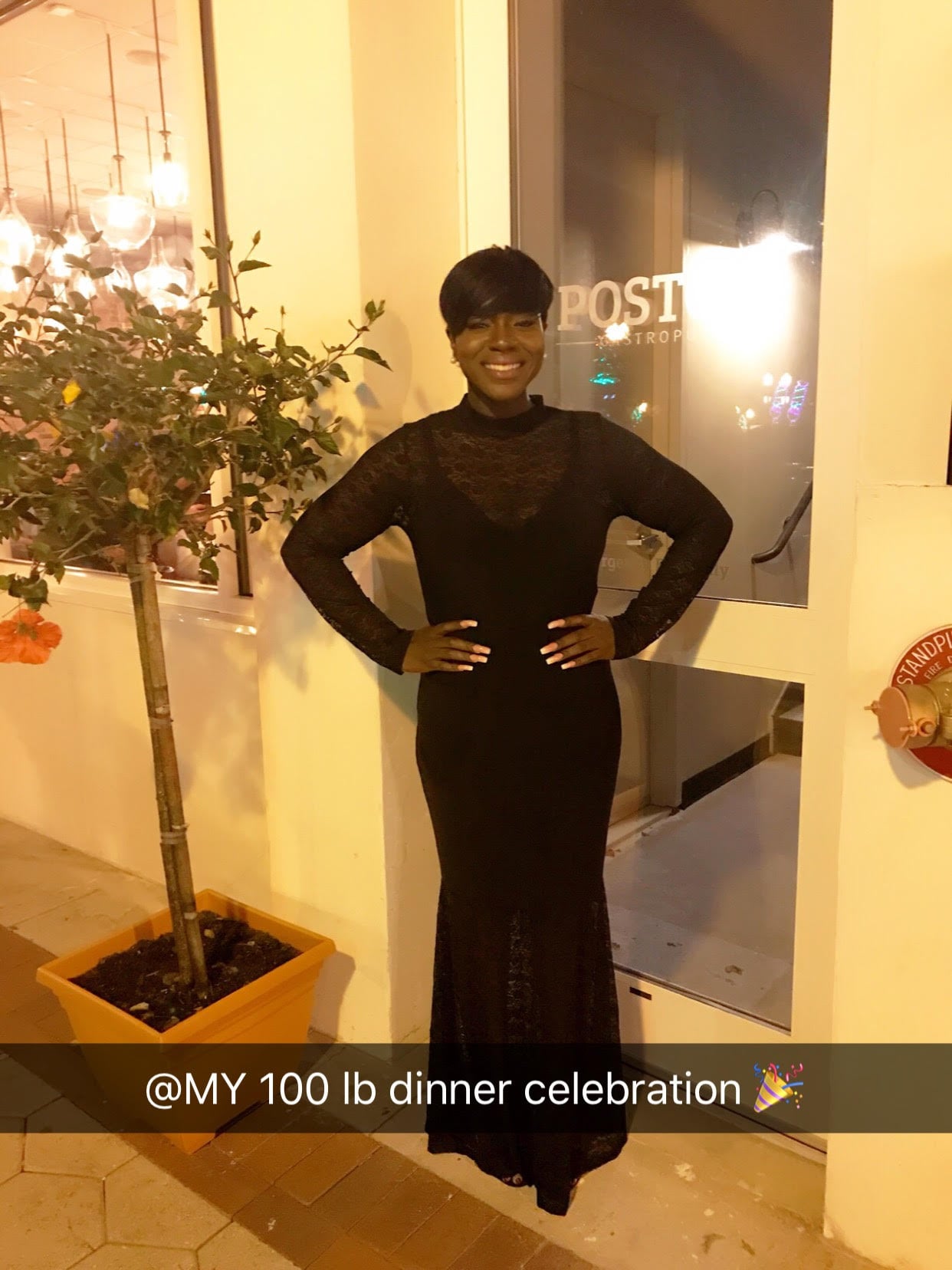 Rachel posts progress pics on her Instagram page Racheldasinger. She also has a fitness page called Ms100lbs where she motivates others on their journey, because community and unconditional support are so important to help you stay inspired and committed on days when you're feeling overwhelmed or too tired to lace up your sneakers.
"My journey is just beginning! You have to be persistent to get to your goal, but remain consistent to keep it! I can do it, you can do it, WE CAN DO IT!"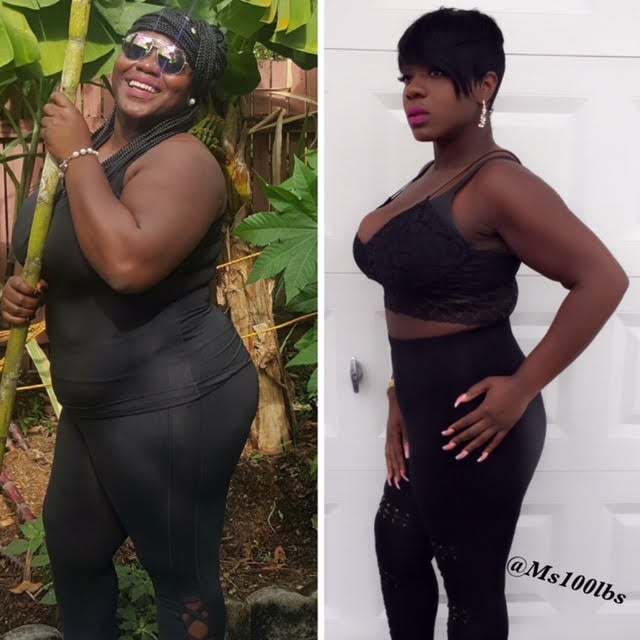 Image Source: Rachel Saintfort