20-Minute Rowing Workout
Rev Up Your Calorie Burn and Torch Fat With This 20-Minute Rowing Workout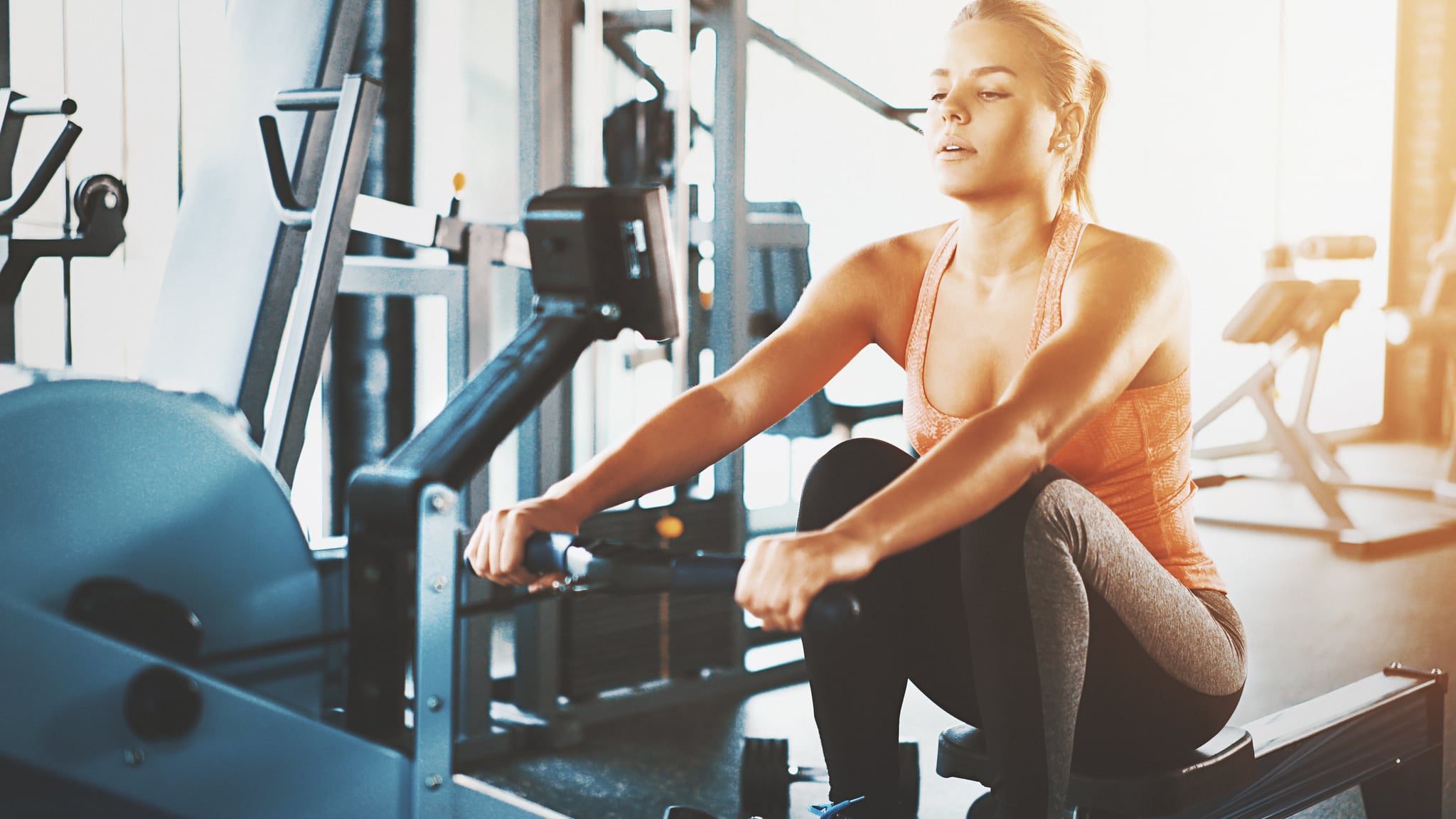 If you've been ignoring the rowing machine at the gym, it's time to strap in and start perfecting your stroke. Not only have boutique classes like Orangetheory Fitness and Row House embraced this piece of cardio equipment in their classes, but you can also get in your own full-body workout at the gym.
This 20-minute "Strength & Sweat" workout by Dani Hansen, senior trainer at Hydrow and three-time World Rowing Championship silver medalist, will get your blood pumping and rev up your heart rate. Not only is the rowing machine a good cardio workout, but it also works your arms, abs, and legs.
"If you've never picked up an oar or a rower handle before, the body sequence of the rowing stroke will definitely feel a bit unnatural and awkward at first," she told POPSUGAR. "Give yourself a few minutes of practice to focus on the movement, and it will become second nature in no time." If you're totally new to indoor rowing, here are some tips on how to perfect your form. But whether you're a newbie or a seasoned pro, this rowing workout will leave you sweaty and help you torch fat.
Time
Rate
(Strokes Per Minute)
Effort
(% of Max Effort)
Notes
Interval Time
00:00-1:00
20
~55%
Loosen up
1 minute
1:00-3:30
22
~70%
Find rhythm
2.5 minutes
3:30-4:30
24
~80%
Consistent effort
1 minute
4:30-5:00
18
~45%
Chill
30 seconds
5:00-6:00
20
~60%
Gearing up
1 minute
6:00-8:30
22
~70%
Find rhythm
2.5 minutes
8:30-9:30
24
~80%
Consistent effort
1 minute
9:30-10:00
18
~45%
Take it easy
30 seconds
10:00-11:00
22
~60%
Pep it up!
1 minute
11:00-13:30
24
~75%
Find rhythm
2.5 minutes
13:30-14:30
26
~90%
Consistent effort
1 minute
14:30-15:00
18
~45%
Relax!
30 seconds
15:00-16:00
22
~60%
Last round
1 minute
16:00-18:30
26
~80%
Find rhythm
2.5 minutes
18:30-19:30
28
~100%
Max effort
1 minute
19:30-20:00
18
~45%
Paddle out
30 seconds

Take a few minutes to stretch after this rowing workout. Here's a full-body stretch routine that will feel great.