30-Minute Bike Workout
The 30-Minute Bike Workout That Feels Like a Studio Class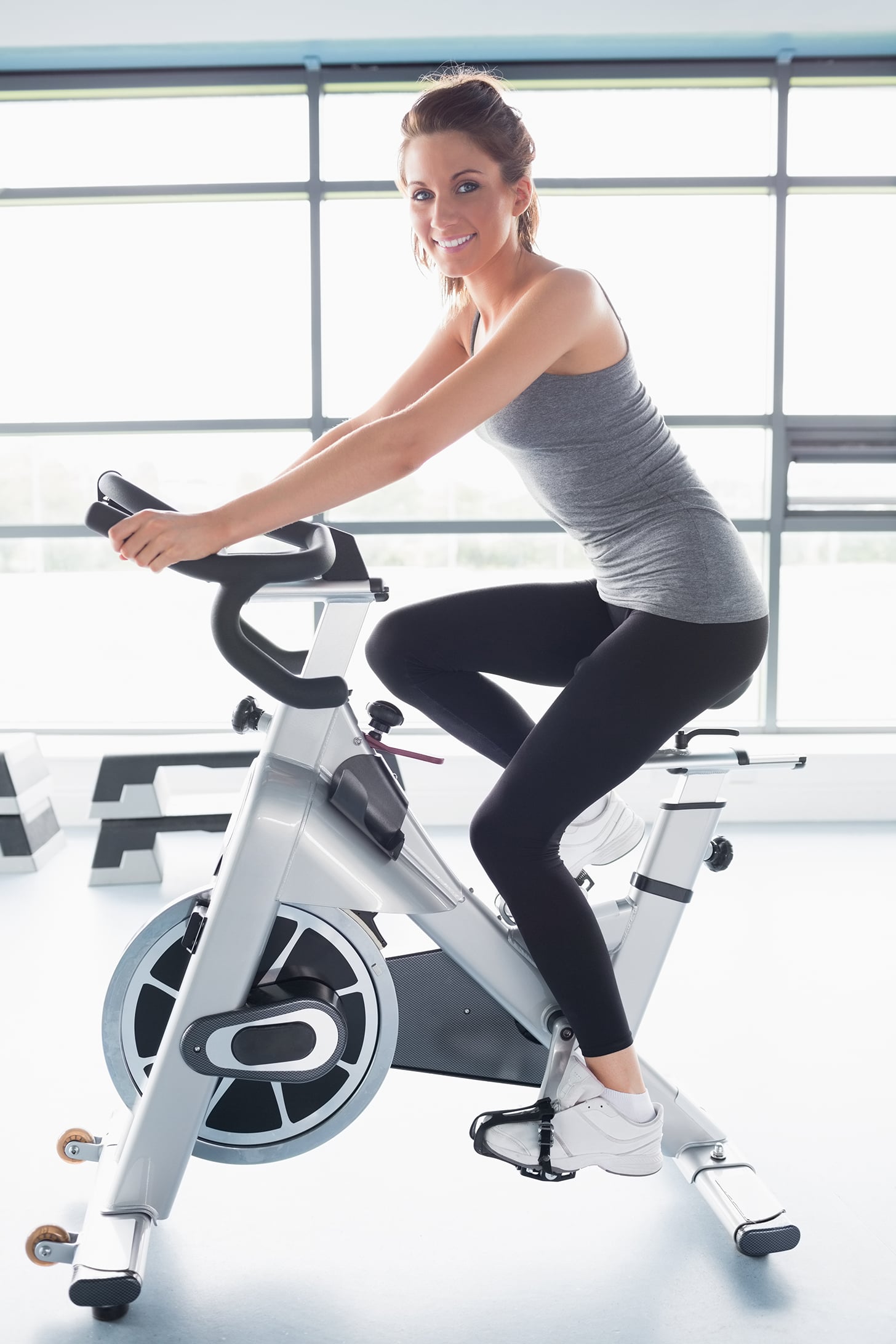 When you're craving the vibe of a fun studio indoor-cycling class but are working with limited time (or resources), let this fast-paced 30-minute workout come to the rescue; all you need is an open exercise bike at the gym and our playlist! Once you plug in, you'll turn up the resistance, pedal to the beat of the music, and try to hit the recommended RPMs (revolutions per minute) — just make sure you've added on enough resistance to feel supported with every movement.
To make things even tougher, whenever the chorus plays in any of the following songs, start sprinting! You'll get your heart rate up, challenge your body, and burn even more calories. Be sure to subscribe to the Spotify playlist so you have this mix ready to go at the gym, and move through this postride yoga sequence after this workout — your muscles will thank you for it later.
Song
Resistance
RPM*
"Call It What You Want" — Foster the People
Low to Medium
100-105
"Bang Bang" — Jessie J, Ariana Grande, Nicki Minaj
Medium
110-115
"Motivation" — Kelly Rowland and Lil Wayne
High
77-85
"Come With Me Now" — Kongos
Medium
100-105
"Tambourine" — Eve
Low to Medium
110-115
"Shark Attack (Remix)" — Grouplove
Medium
90-95
"International Smile" — 

Katy Perry

Medium to High
70-75
"Burn" — Ellie Goulding
Low to Medium
95-100
*RPM = Revolutions per minute (explanation here)


Remember, you will need to download the free Spotify software or app to listen to our playlists.