Ariana Grande PTSD Instagram Post
Ariana Grande Shared "Terrifying" Brain Scans Revealing Her Levels of PTSD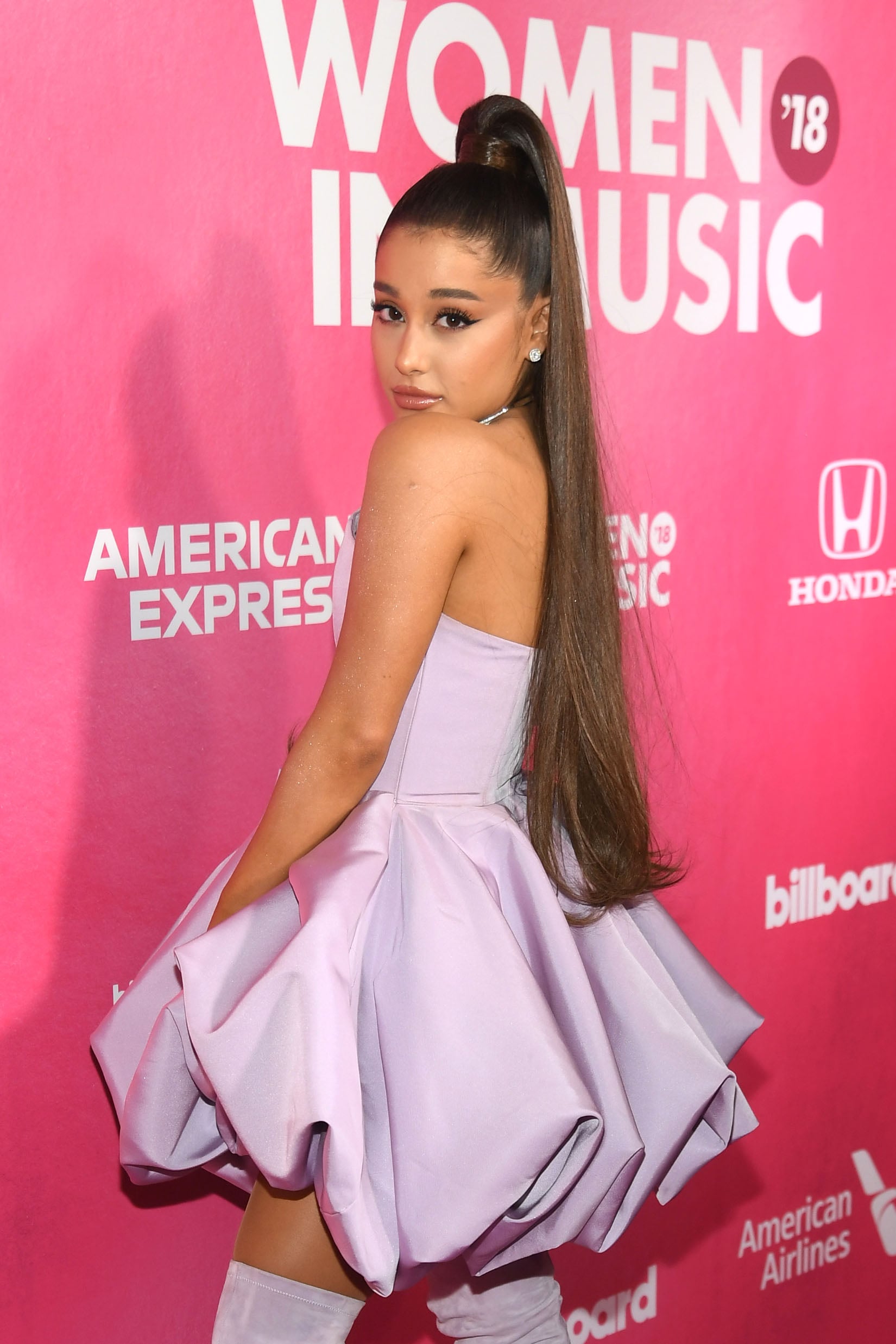 Image Source: Getty / Mike Coppola
Ariana Grande has been very open about her mental health struggles following the Manchester bombing at her concert in 2017, but now, she's showing fans a deeper level of her post traumatic stress disorder seen in brain scans. On Thursday, Ariana posted a photo to her Instagram Story revealing what a "healthy brain" and a "PTSD brain" look like. "Guys . . ." she addressed what appears to be a group chat. Just like the "PTSD brain," Ariana's own brain scans show many highlighted areas. "Hilarious and terrifying, not a joke," she wrote.
It's unknown what prompted Ariana to have the brain imaging done, but her openness with fans is so important to the ongoing conversation about mental health. In June of last year, the singer opened up to British Vogue about how PTSD impacted her life. "It's hard to talk about because so many people have suffered such severe, tremendous loss. But, yeah, it's a real thing," she said. "I know those families and my fans, and everyone there experienced a tremendous amount of [PTSD] as well. Time is the biggest thing. I feel like I shouldn't even be talking about my own experience — like I shouldn't even say anything. I don't think I'll ever know how to talk about it and not cry."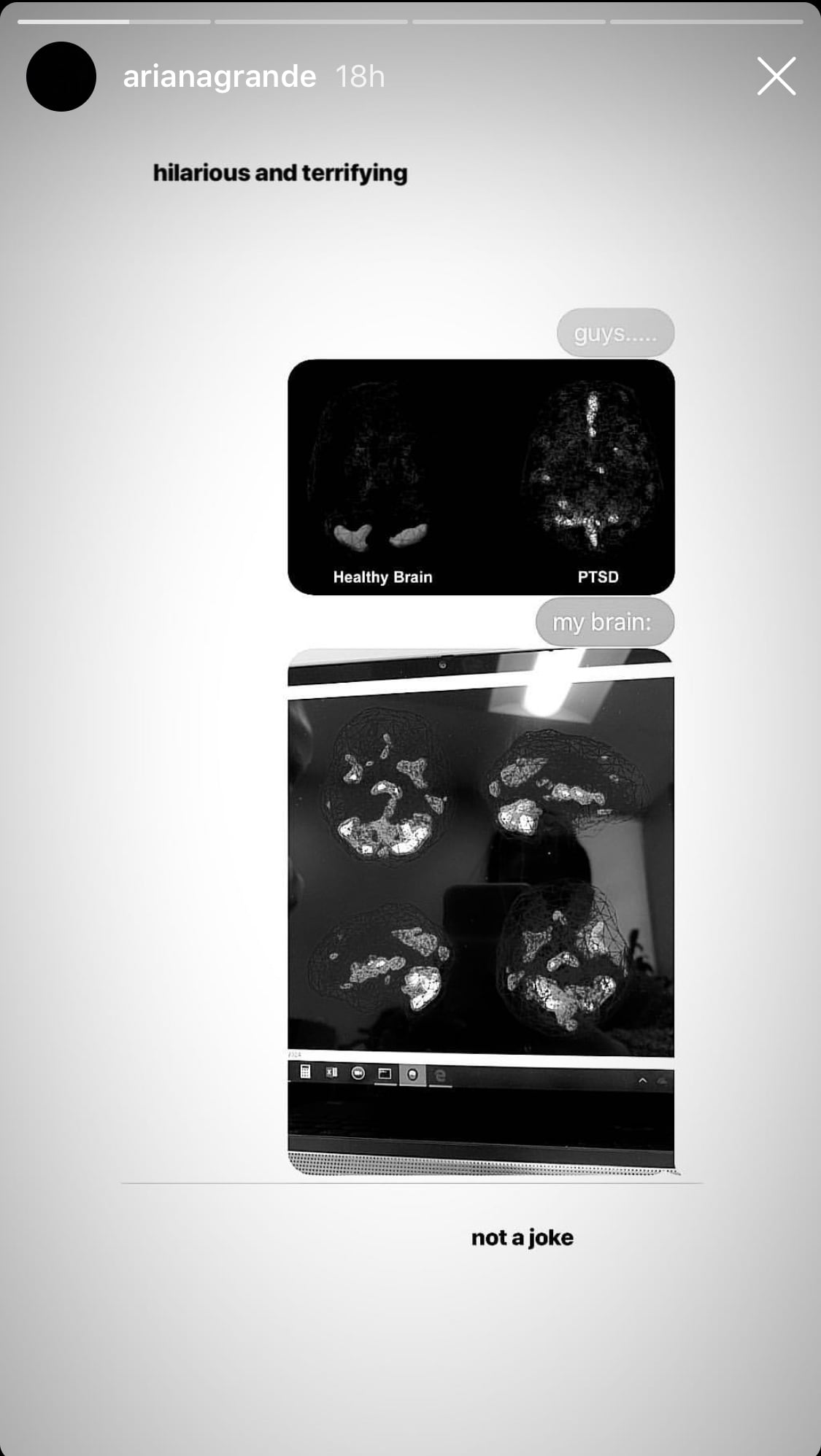 Image Source: Instagram user arianagrande
But more than anything, Ariana's explained that therapy is what's gotten her through these low times. "Therapy has saved my life so many times," she wrote on Twitter in November. "If you're afraid to ask for help, don't be. U don't have to be in constant pain & u can process trauma. I've got a lot of work to do but it's a start to even be aware that it's possible."
Now, Ariana is in the middle of her Sweetener world tour and getting ready to headline Coachella. It may seem out of character for a celebrity to be so open about mental health, but it's something that means so much to her fans. "PTSD is so hard to live with y'all can't even start to imagine it. @ArianaGrande you're so strong ilysm I'm with you," one wrote on Twitter, and we couldn't agree more.