The Bar Method Prices 2020
Here's How Much a Bar Method Class Will Cost You in 2020 — and Why It Should Be on Your List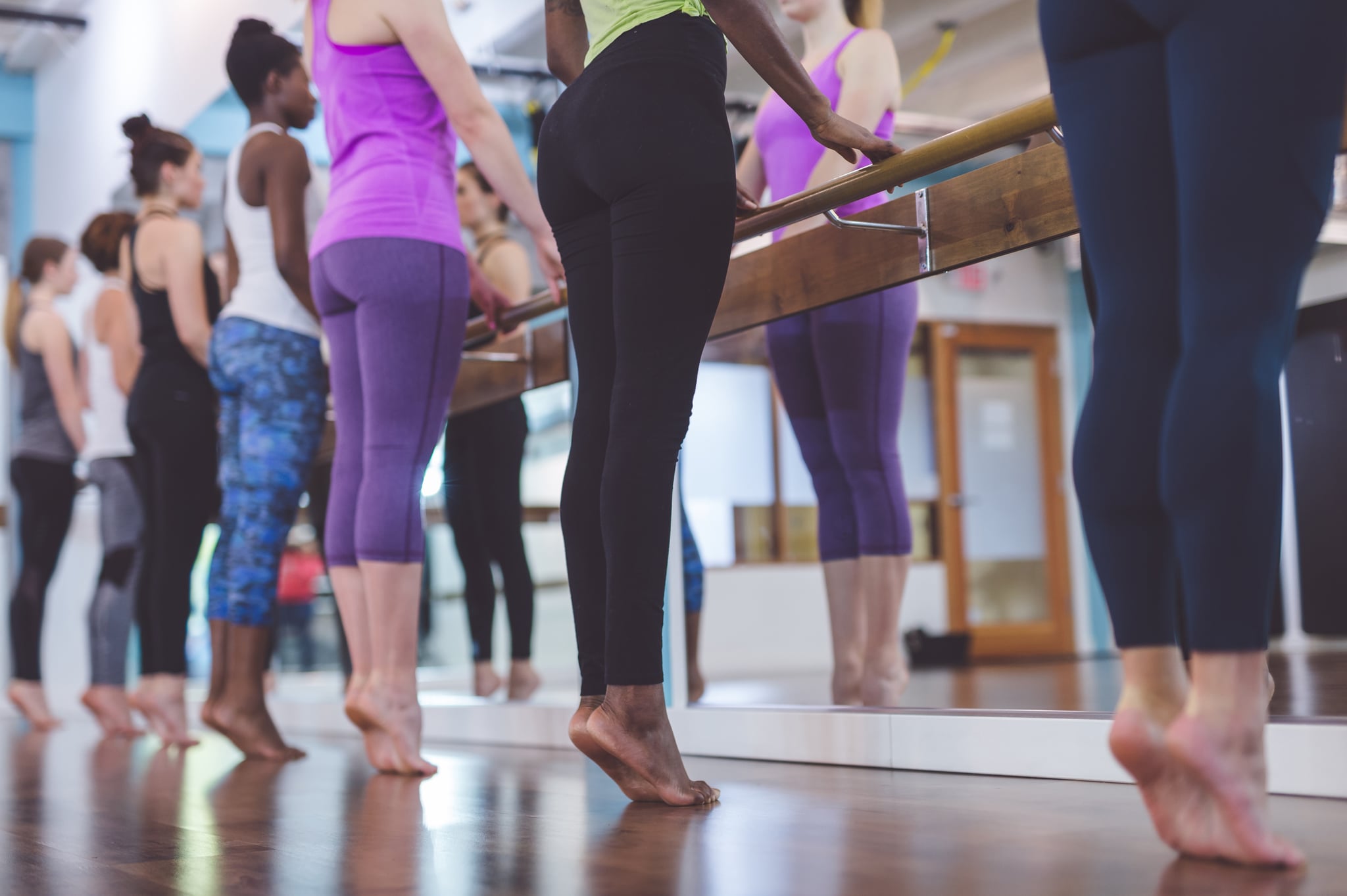 Barre workouts are well-loved across the board. They provide an amazing workout — as long as you do the class right. One of the studios that will give you a top-notch barre experience is The Bar Method. The US and Canadian chain of barre studios will leave you feeling powerful, rejuvenated, and completely centered. And the classes — while intense and not at all easy — will give you long lean muscles as well. If you haven't yet tried a class at The Bar Method, we've pulled together everything you need to know before you go, including the cost of admission.
What Is The Bar Method?
The Bar Method is a way of stretching and working your muscles to reshape and tone your entire body. The tiny isometric movements will provide big results if you're a regular in these classes. Truly, barre will whip your muscles into dancer's shape if you commit to it — we're talking sculpted arms, a firm butt, and lean legs.
What Is a Typical Bar Method Class Like?
Each Bar Method class follows a very similar sequence, because the creators believe in working your muscles in a specific order. The class starts with a warmup, then upper body exercises. You'll then move to the barre to work your legs and butt and to the floor to work your core. Like any other barre class, you push your muscles in tiny movements. You'll also use things like a ball and weights to make the workout more challenging. The whole class is set to a soundtrack to get you really moving and grooving to the beat.
How Much Do Bar Method Classes Cost?
The Bar Method has more than 100 studios across the US and Canada. Prices obviously vary by market, as do the deals. Some places offer discounts to students, while others offer discounted packages with a varying number of classes. To give you an idea on price, one class in San Francisco is $30, while a 10-class pack is $240; a month of unlimited classes will cost you $199. In New York, those same offers creep up to $38, $320, and $400, respectively. Florida classes come in a little cheaper than those on the West Coast — one class in Tampa is $26 and a 10-class pack is $180. You can find your local studio, as well as class prices, on the Bar Method website.
What Else Do I Need to Know?
There are several things to know before your first barre class that apply here. If you've never tried barre before, don't be intimidated. The class will be tough, but you can always go at your own pace. We also always recommend barre socks for a barre class.