Beginner Treadmill Workout Playlist
The Treadmill Workout For People Who Think They Hate Running
I should like running. I'm an active, health-conscious, and motivated fitness editor, but I've been plagued by side stitches and a general disdain of the activity since my elementary-school days.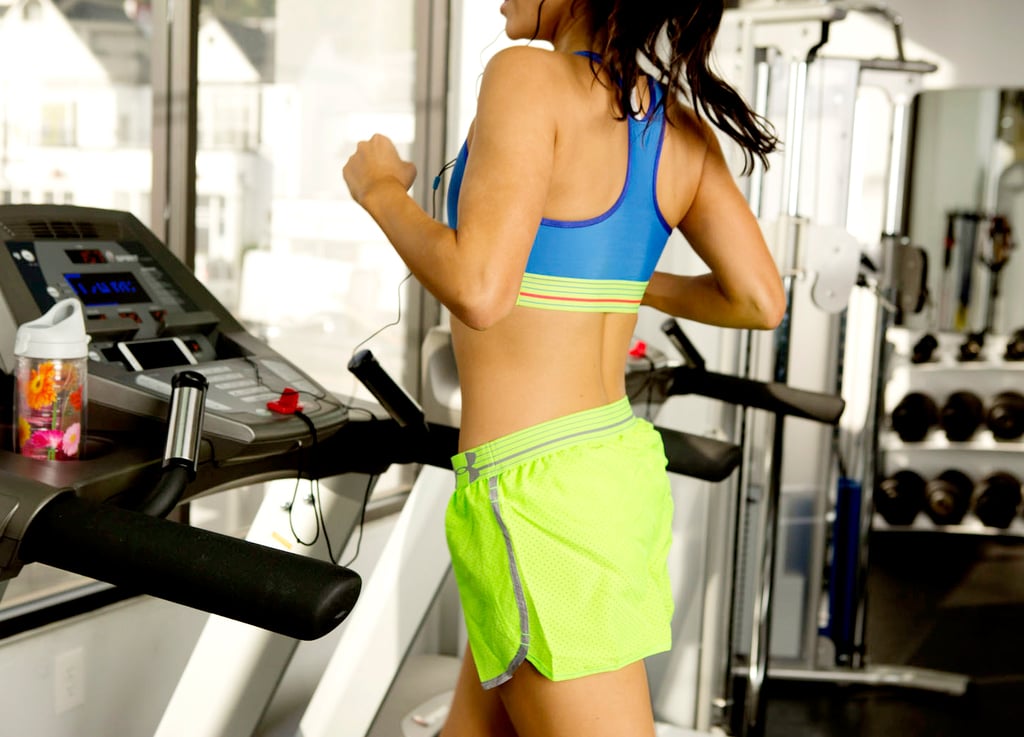 I've continued to hit the treadmill, because I know it blasts a ton of calories quickly, but I've never truly enjoyed running . . . until recently. I reached out to countless colleagues and friends about what makes running work for them, and I finally hopped on the treadmill after a long hiatus with one piece of advice in mind: "the first mile always sucks." If you can get past that first mile with the right tunes, you, too, can learn to love (OK, like) running, and this is the music-powered workout that will help you get there.
This workout keeps the incline steady at 1.0 but mixes up the pace with each new song on the soundtrack; just when you think you're fading, a new song plays that will completely reinvigorate you. Yes, this workout will be challenging, but in just 30 minutes, you burn over 350 calories and run over three miles! Take quick five- to 10-second breaks if you need to catch your breath during a song, but keep on going until the Spotify playlist cuts out. I can't begin to tell you how accomplished you'll feel.
Click here for an image-free printable to keep this workout on hand.
| Song | Speed |
| --- | --- |
| "Psycho" — Rozzi Crane | 4.5-4.8 (Warmup) |
| "Flower" — Moby | 5.2 |
| "Never Say Never" — Basement Jaxx | 5.5 |
| "Let the Beat Build" — Lil Wayne | 5.0 |
| "Something Good Can Work" — Two Door Cinema Club | 6.0 |
| "Do It Again" — Röyksopp, Robyn | 5.0 |
| "Heavy Crown" — Iggy Azalea, Ellie Goulding | 5.2 |
| "Crescendolls" — Daft Punk | 6.0 |
| "7/11" — Beyoncé | 3.5-3.8 (Cooldown) |
If this mix doesn't suit your musical tastes, check out all our workout playlists here.
Remember: you will need to download the free Spotify software or app to listen to our playlists.
Image Source: POPSUGAR Photography / Blake Smith