The Best Exercise For Arms
Want Awesome Arms? The One Move You Need to Be Doing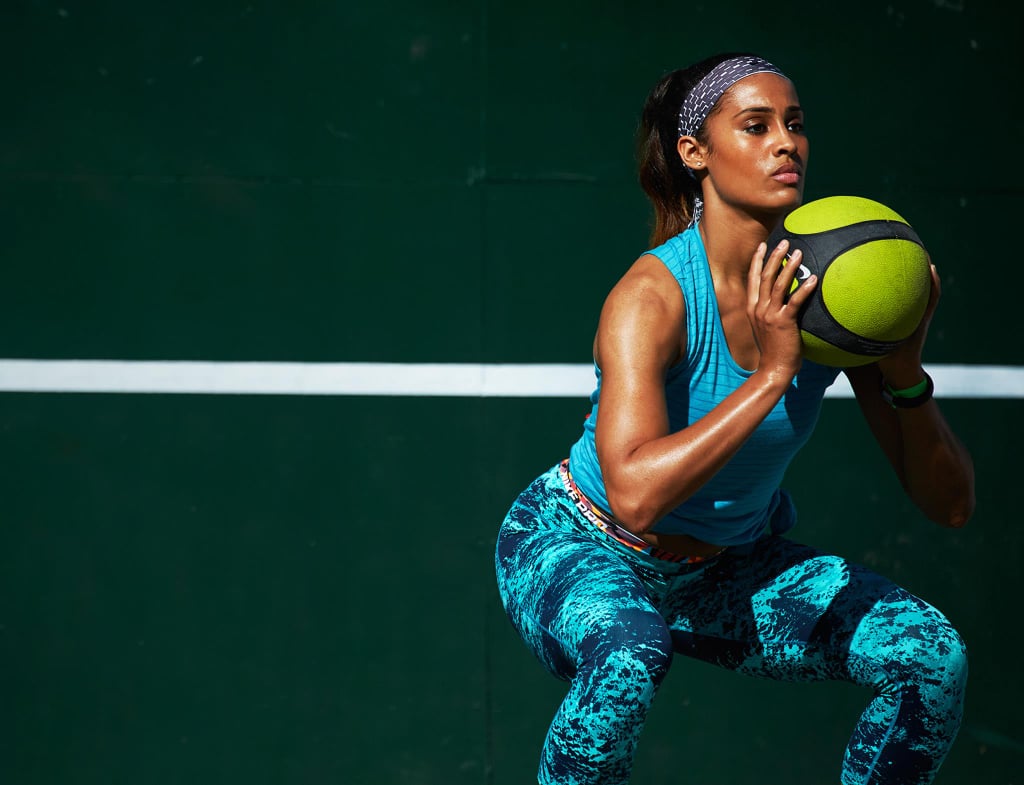 Whether you've seen WNBA star Skylar Diggins on the court or know the athlete from her sweat-inducing Nike Training Club workout, one thing's for certain — the lady has an impressive set of guns. This is the thought that kept occurring to me at recent Nike event, where I was treated to a workout led by the pro basketball player. As she challenged the class with ball slams, box jumps, and lunges, I couldn't stop looking at how strong and toned Skylar was, which kept me motivated the entire class. If any workout promises to get me arms like Skylar Diggins's, sign me up!
While cross training is a huge component to Skylar's regimen, there is one move that is her go-to for building a strong upper body. "I'm a push-up girl. I do a ton of push-ups — I really do," Skylar told us. "I love them and planks, because they're core-related; they help you build from your abs all the way up to your arms and shoulders."
With tank-top season and sunny skies beckoning to us, Skylar recommends making push-ups part of a daily routine. Her suggestion? Five sets of 10 in a 15-minute time period; if push-ups are new to you, start by doing the modified version of performing the exercise on your knees and building up from there. You'll also want to get a rundown of what not to do by reading our push-up primer. Keep up with this daily routine, and before long, you'll be touting a sculpted and strong upper body and core.
Source: Nike