Best Exercise For Core
The Exercise Volleyball Players Do Off the Court For a Strong Core
Prior to attending the ASICS World Series of Beach Volleyball (WSOBV), my knowledge of the sport was limited to Top Gun: four shirtless pilot dudes playing against each other to the soundtrack of Kenny Loggins — while wearing tight jeans and flexing their muscles the entire time, no less! Also: lots of sweat (that seemed to be there before the game even started), high-fiving, and butt slaps. Sitting courtside at the WSOBV, it took all of 30 seconds to realize that the director of Top Gun probably didn't play much. Volleyball players are tremendous athletes; describing them as agile, strong, and powerful only scrapes the surface. It shouldn't surprise you then that at that level of play, they are all sporting six-pack abs, too.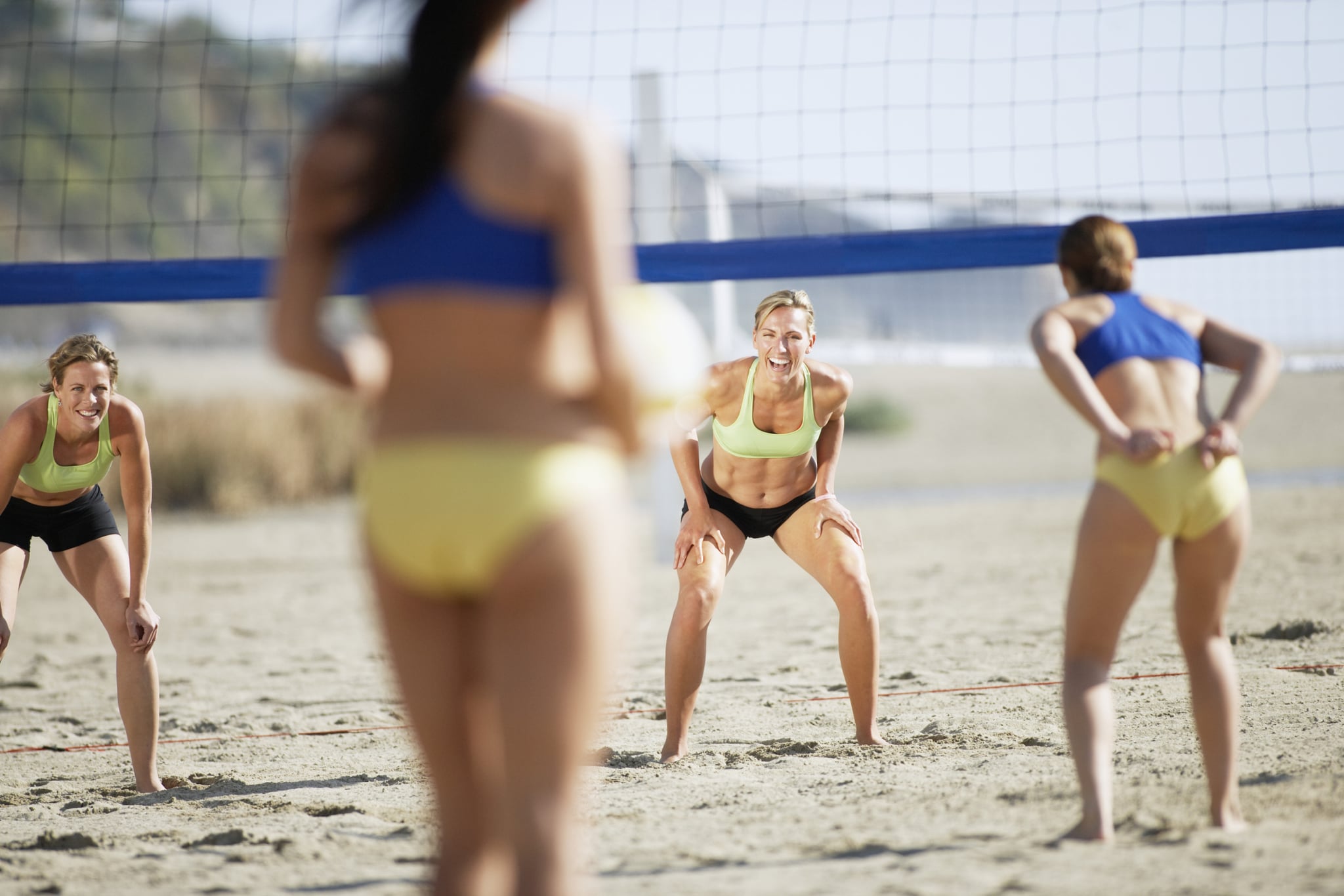 Source: Thinkstock
During my weekend in Long Beach, CA, for the WSOBV (courtesy of ASICS America), I was lucky enough to work out with trainer Michelle Lovitt. Michelle, who has worked closely with both athletes and celebrities, explained that in volleyball — like most sports — "your core is vital to your success." Wondering how I could take some of the strength I witnessed on the court back home with me, Michelle shared one of her favorite exercises for increasing athleticism. Her pick? A plank into side plank. "This exercise increases shoulder stability, core strength, and aids in injury prevention," says Michelle.
The next time you're strength training at the gym, be sure to add this move to your routine, or use it to warm up before jumping into your cardio session.
How-To
Begin in a traditional plank with shoulders over wrists. With control, slowly transition into a side plank and hold for 30-60 seconds before performing on the other side. This counts as one rep.
Complete five reps.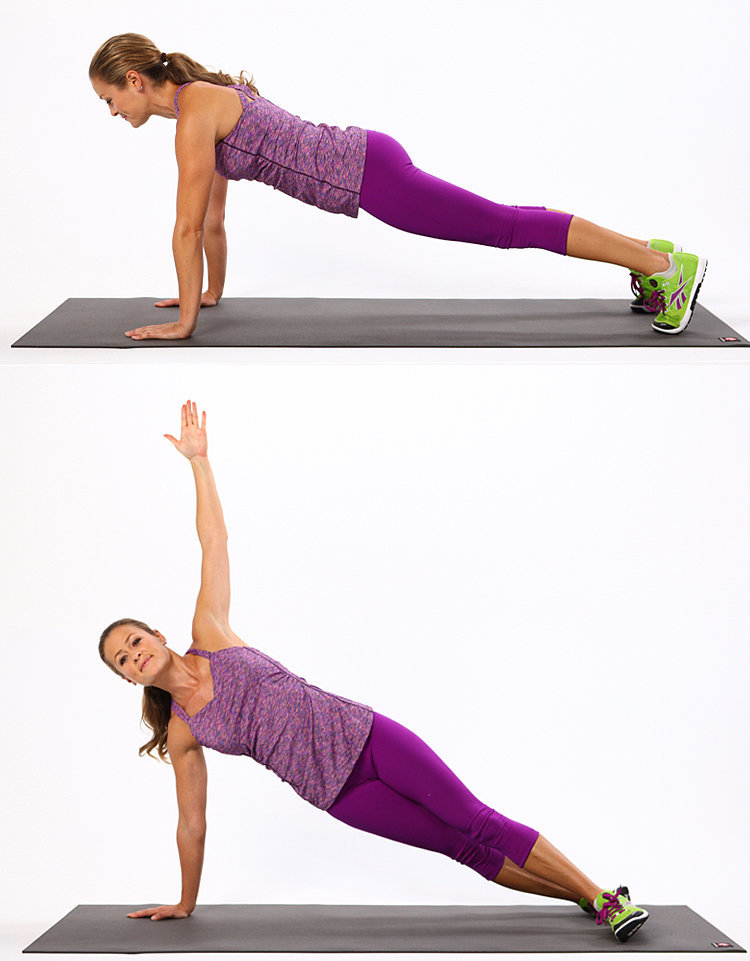 Source: POPSUGAR Studios